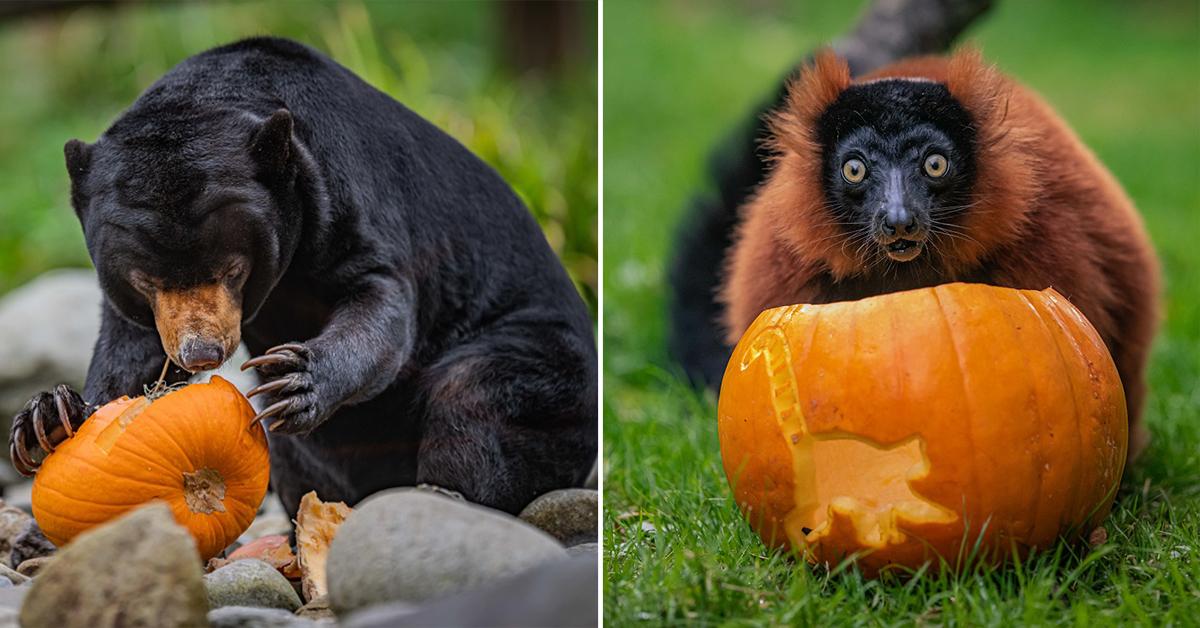 Bears, Lemurs & Other Animals At The Chester Zoo Celebrate Halloween With Pumpkin Treats: See The Festive Pictures!
The Chester Zoo in in Cheshire, England, is making sure that their animals are getting in on the Halloween celebrations! The park treated several of their critters — including bears and tiny weaver ants — to pumpkins, with many of them featuring themed carvings.
Article continues below advertisement
Guests at the zoo can see over 20,000 animals throughout the 128-acre estate, and the zookeepers personalized the pumpkins for each species: while the lemurs' pumpkins were filled with fruit, the ones made for the Boelen's pythons had holes carved in them so the reptiles could slither through.
Conservationists at the zoo insisted that providing food in an unusual and interesting way is great enrichment for the animals, giving them the opportunity to forage in a different way.
Check out the animals enjoying the holiday below!
Article continues below advertisement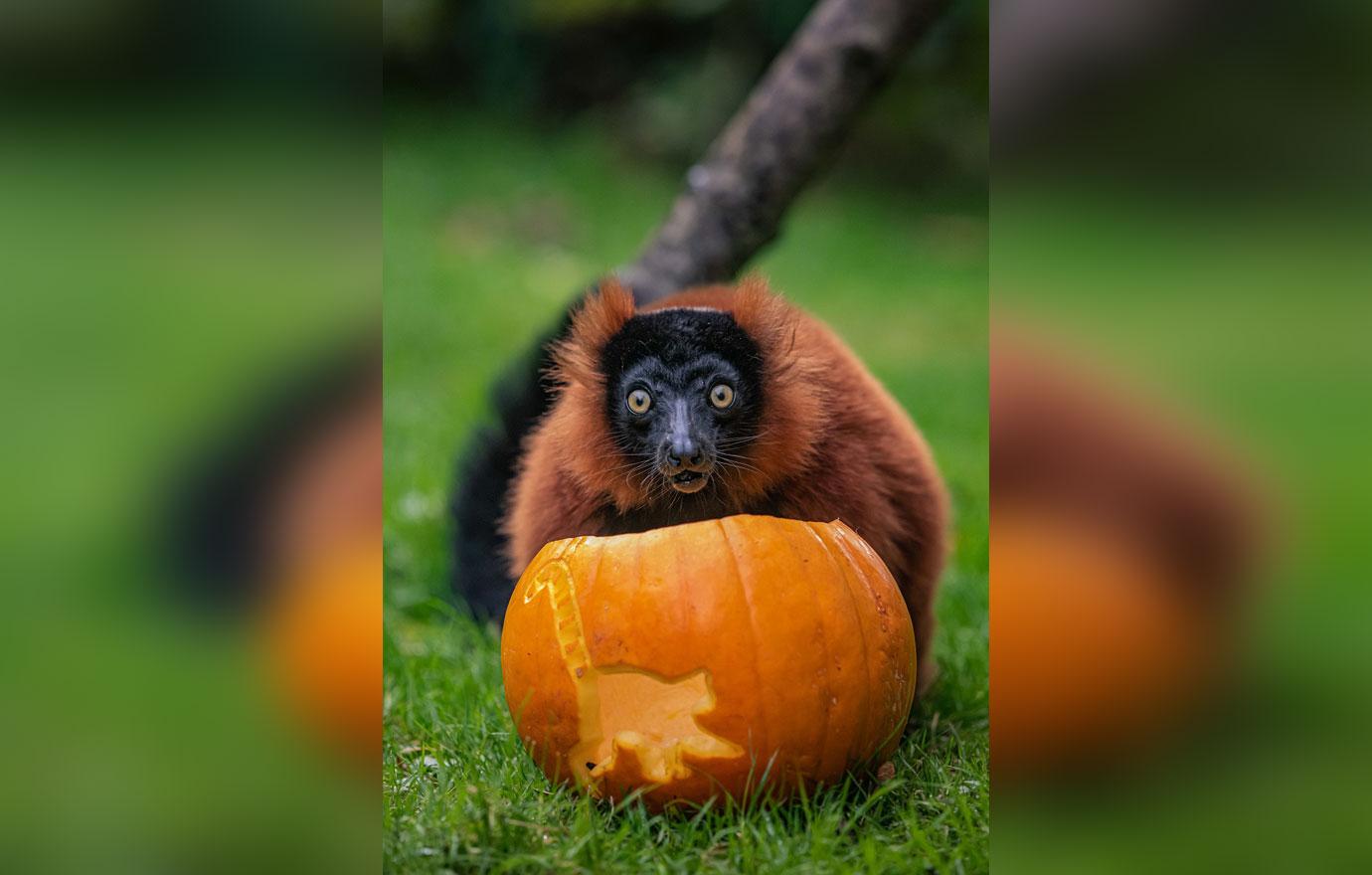 Though the red ruffed lemur spends most of its time in trees, it came down to munch on some fruit and leaves out of his hollowed out treat. The zoo noted that due to "habitat loss on the island of Madagascar," the species have become critically endangered.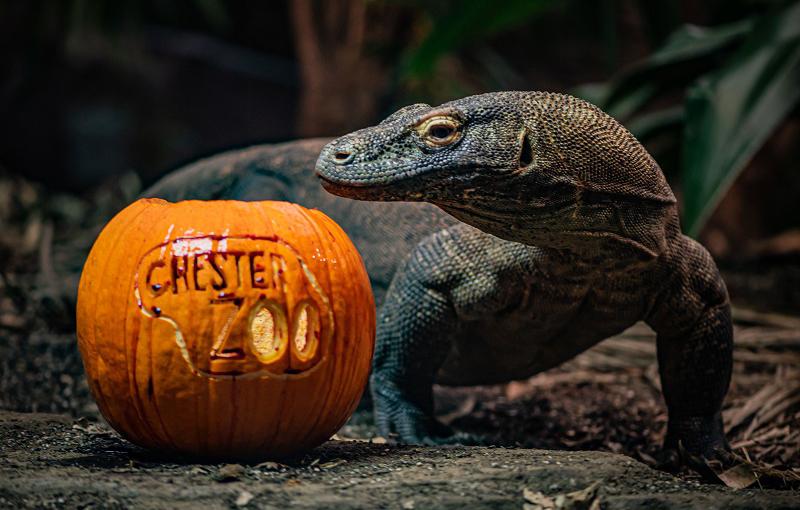 The Komodo dragon's pumpkin was covered in fish blood to help peak its interest, as the creatures are carnivores. This species is the largest of all lizards and can grow up to nearly 10 feet long.
Visitors can't get close to the endangered reptile as they have a venomous bite.
Article continues below advertisement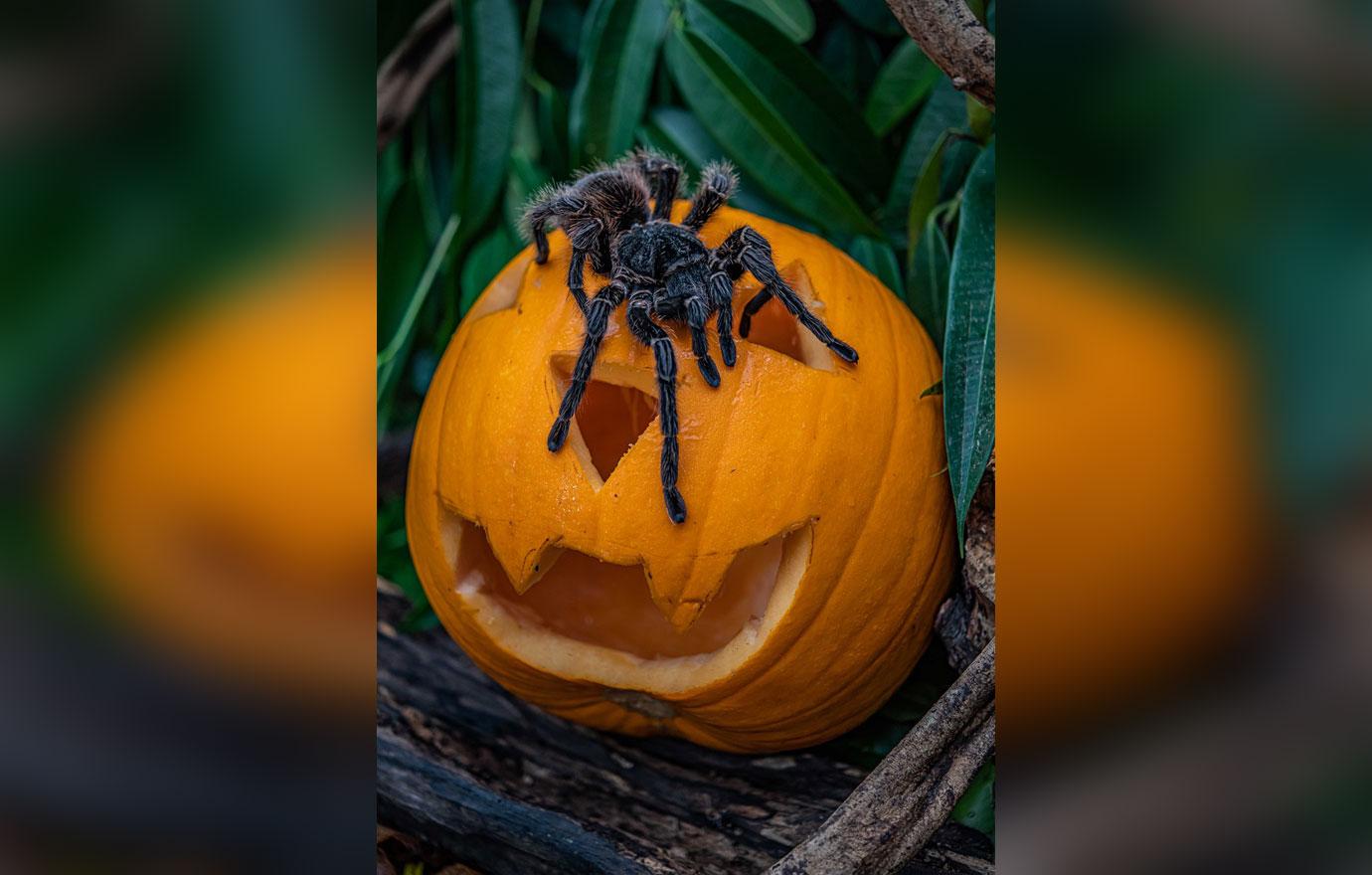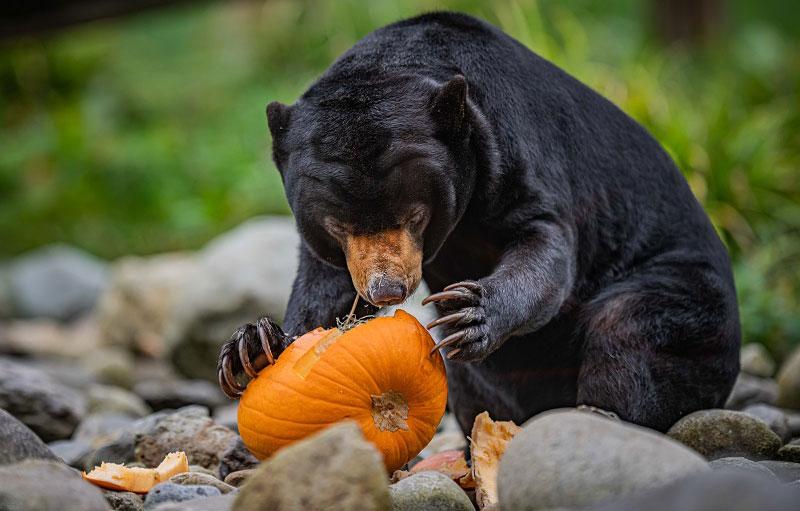 Aww! Sun bear Milli went to town on their treat, which was filled with various fruits, though they also eat lizards, birds, rodents, insects and of course, honey!
This species, which is the smallest of all bears, are also known as the "dog-face bear" or the "honey bear" due to their love of the sweet sticky stuff.
The Chester Zoo employs over 1,000 people and is the most visited zoo in the U.K., and they've made it their mission to not only help the animals thrive, but prevent them from extinction as well.
To learn more about the animals or the zoo itself, visit their website!