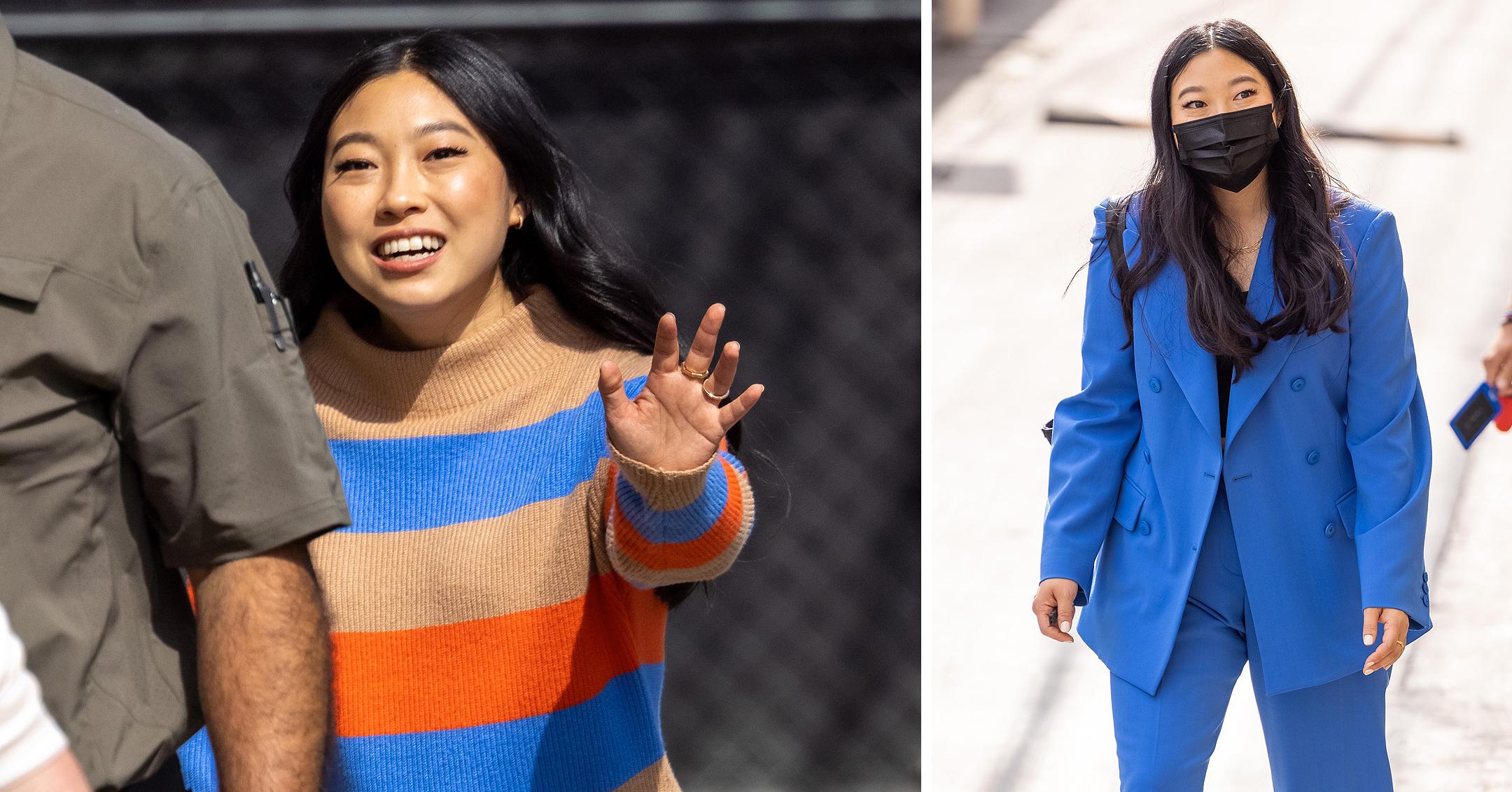 Wardrobe Change! Awkwafina Puts On A Royal Blue Pantsuit For Late Night Talk Show Appearance — Pics
It's going to be a busy month for Awkwafina!
Not only does the comedian have a role in the new Marvel movie, Shang-Chi and the Legend of the Ten Rings, but on August 18, the second season of her comedy Nora From Queens premiered.
Article continues below advertisement
The actress chatted about her projects, her "crazy" family and more on an episode of Jimmy Kimmel Live!, which was hosted by Will & Grace star Sean Hayes, as Kimmel's currently on summer vacation.
Keep scrolling to see what Awkwafina wore for her talk show appearance!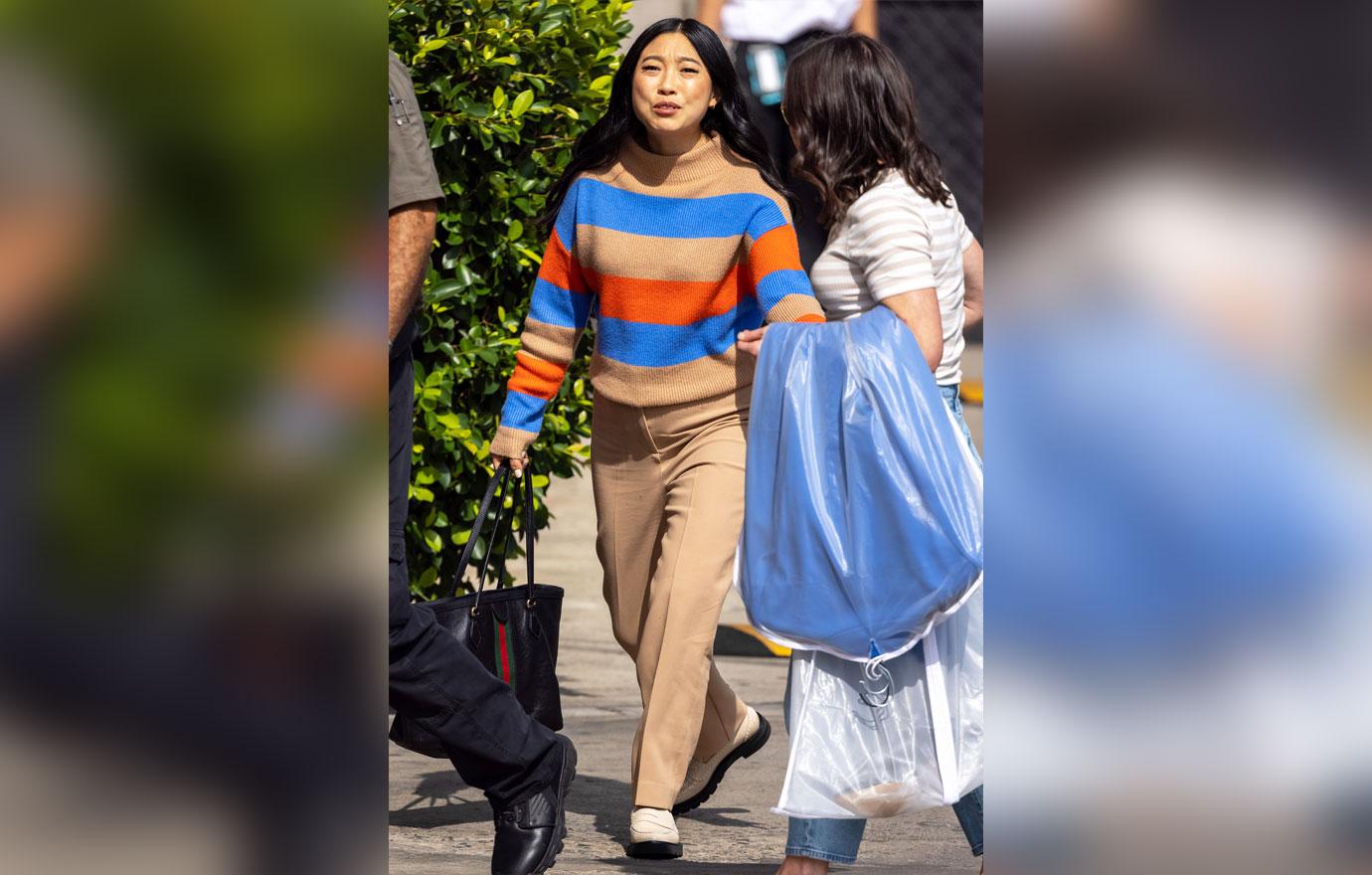 While heading to the studio, the star donned a pair beige pants and a mock-neck sweater that featured beige, blue and orange stripes.
The Golden Globe winner carried a black Gucci tote and a wore pair of cream loafers.
Article continues below advertisement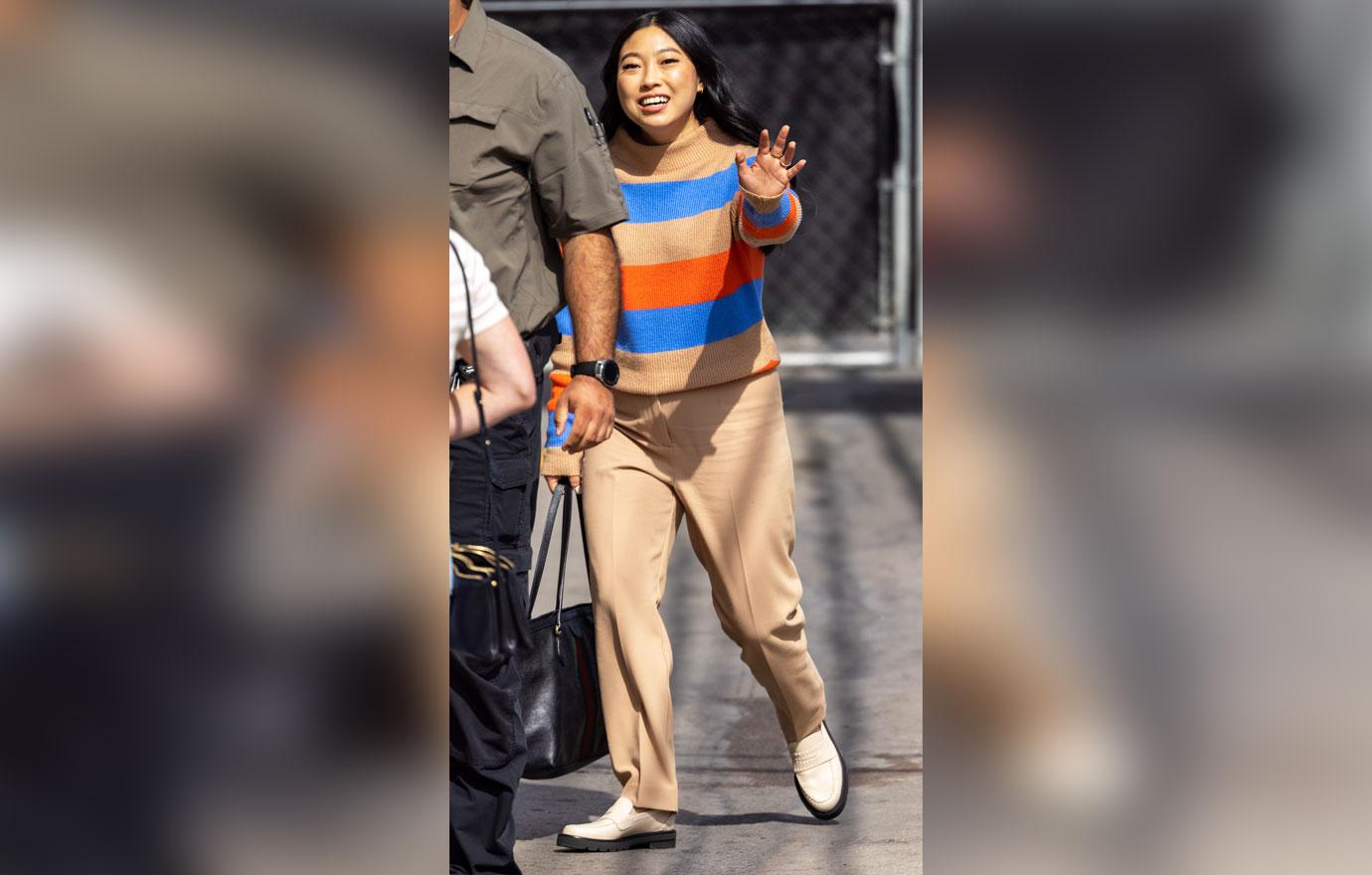 The NYC native waved to fans while out and about.
"I had so much fun tonight on @jimmykimmellive talking about @shangchai," she wrote on Instagram. "Thank you for having me, and I love you @seanhayes !!"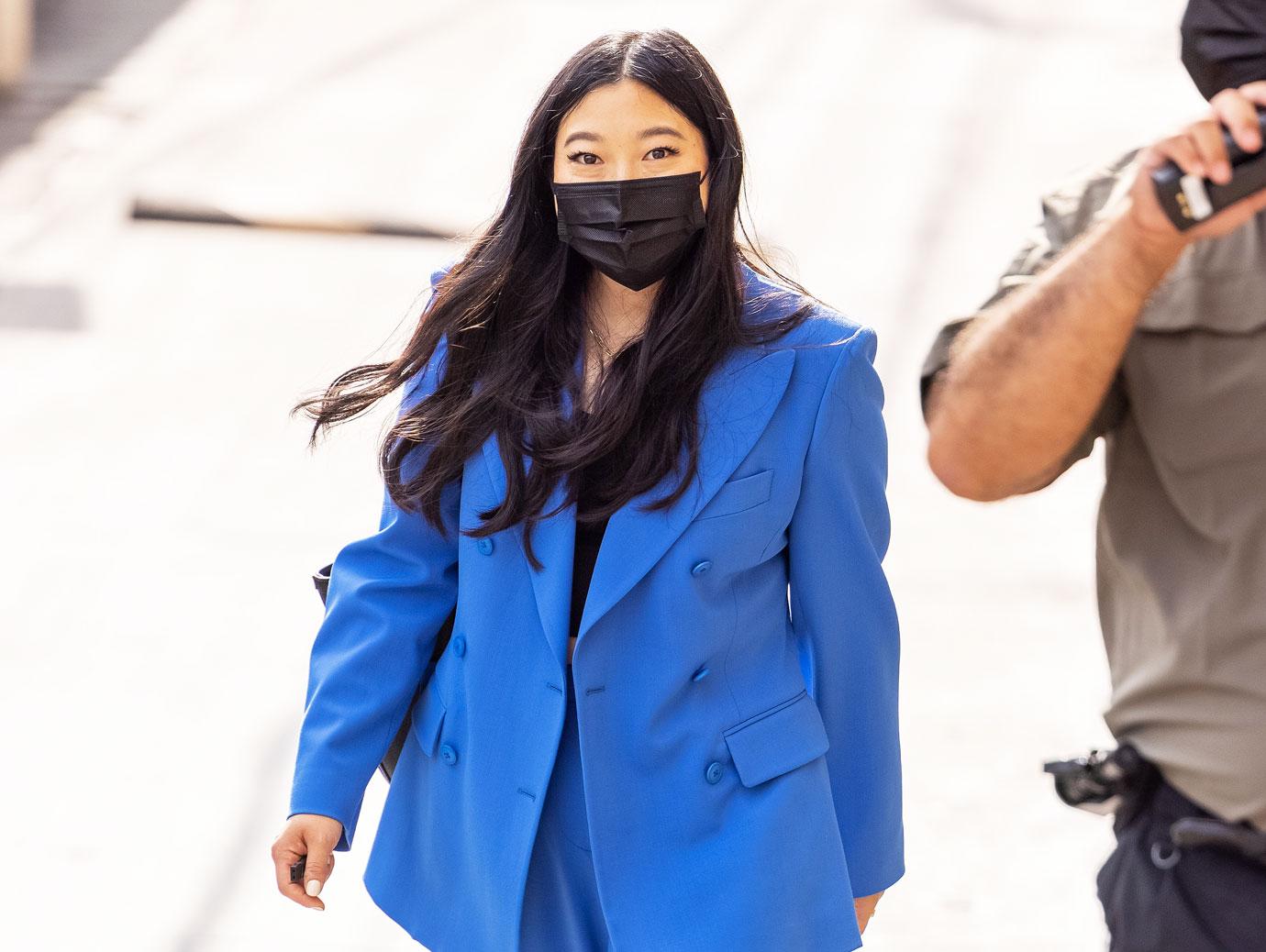 The star changed into a royal blue pantsuit before sitting down for her interview, where she chatted about her latest movie role.
"It's just really special. It's a great universe to be a a part of," she shared of being in a Marvel flick.
Article continues below advertisement
The actress said her character "is a friend of Shang-Chi's," but she couldn't divulge too many other details.
"Dangling off of things and flying, falling backward ... it's really different from, say, an indie rom-com," she told Cosmopolitan. "It's really cool. It's so weird to switch from 'friend mode.'"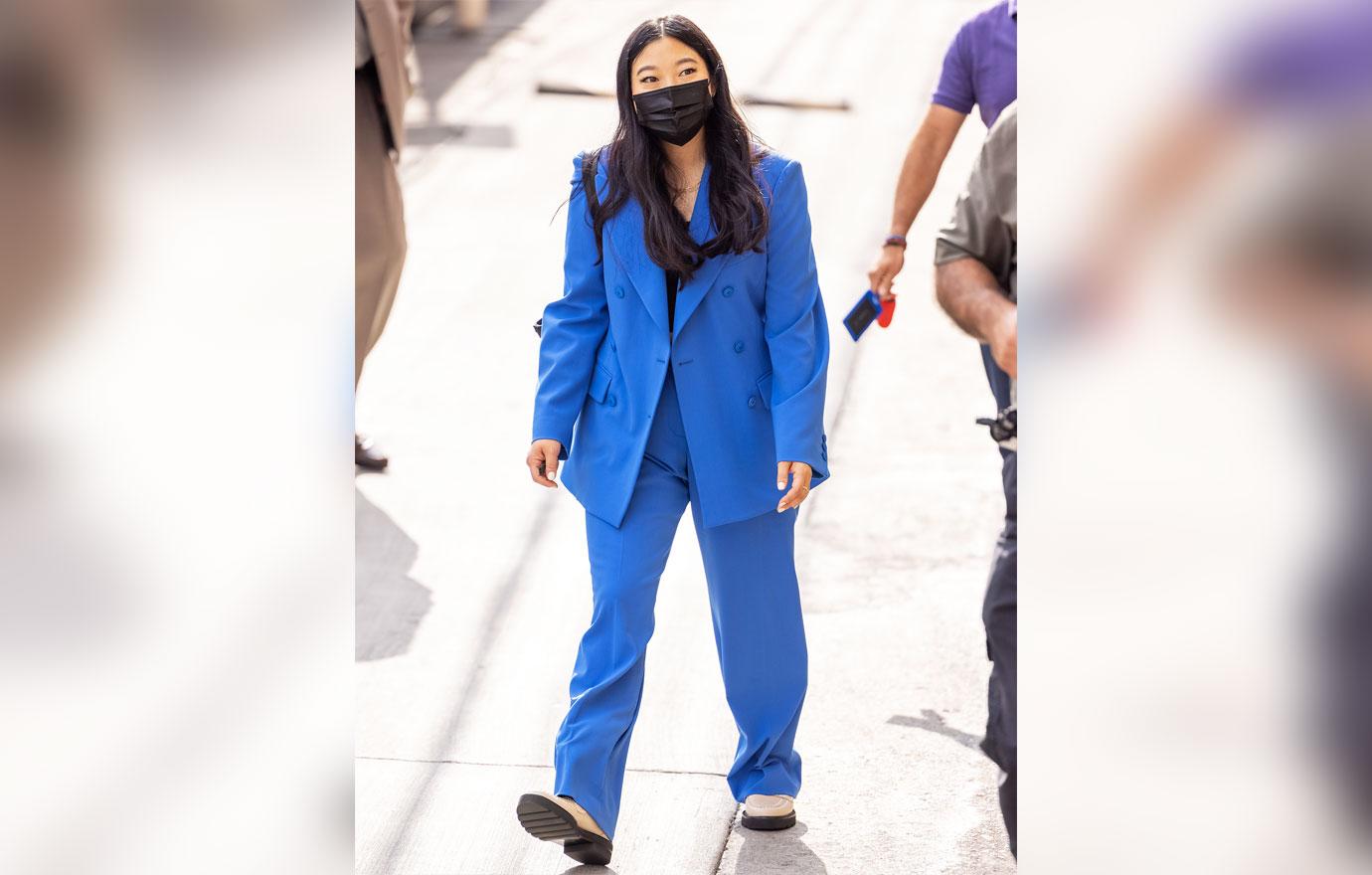 "These movies make me so proud, just as a watcher, because they contribute to visibility, which I do think has real-life effects," the star explained. "When the AAPI community is seen as not ancillary characters, it's almost like, then people will know that we're here, you know?"
The Crazy Rich Asians star pointed out that for once, her new role isn't strictly comical.
"There's always going to be the immediate want that is, 'OK, well, I'm going to do this because I want you to feel joy right now,'" she stated. "But ultimately, a lot of comedy is grounded in really long periods of solitude and really crazy contemplation."