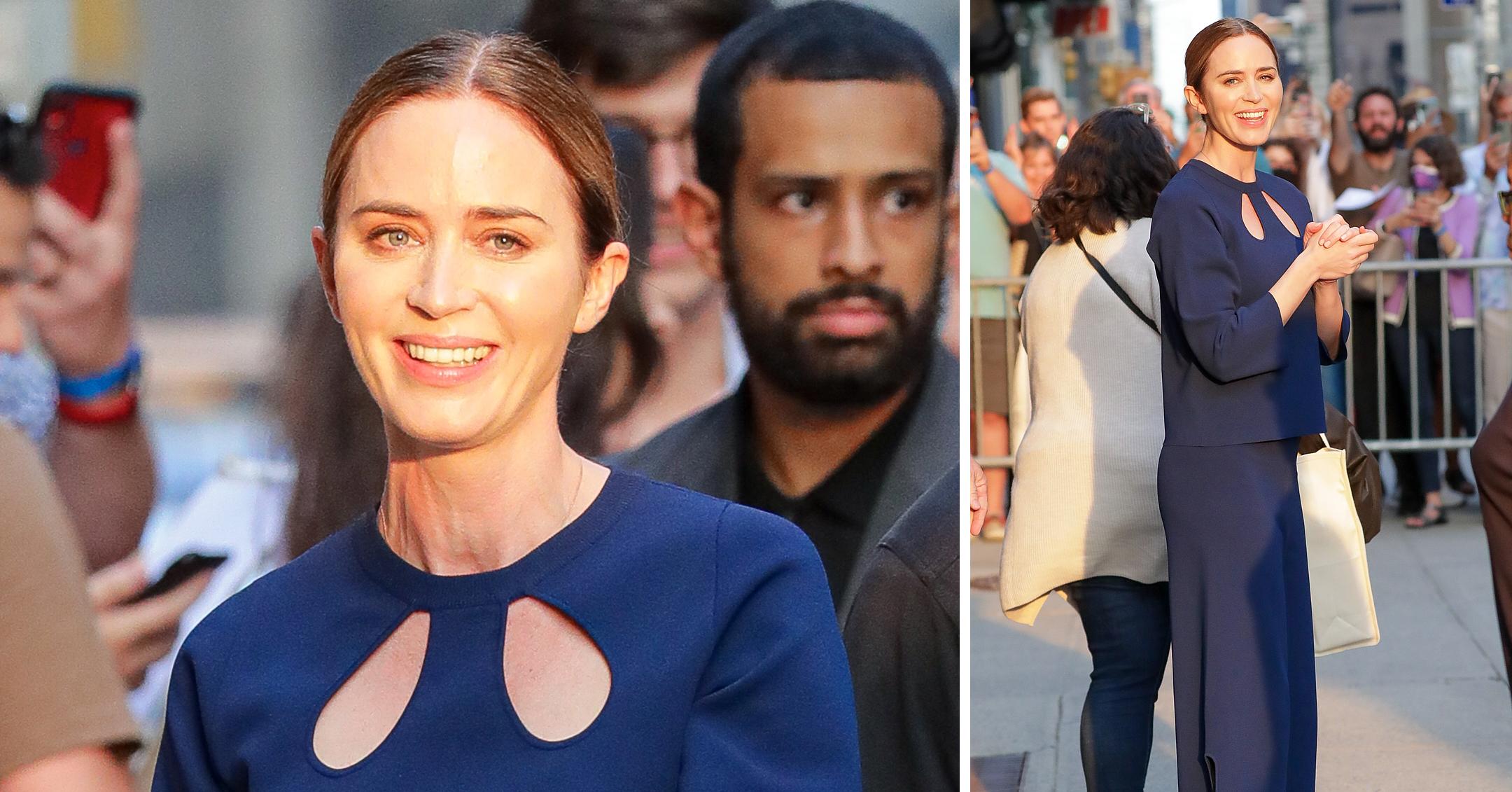 Actress Emily Blunt Is Perfect In Navy — See Photos Of Her Stylish Suit
Actress Emily Blunt opted for a stylish yet comfortable outfit as she left The Late Show With Stephen Colbert in New York City on Thursday, July 15.
Article continues below advertisement
The red-headed beauty was simply glowing as she signed autographs and smiled for the camera.
Scroll through the gallery below to see more shots from her outing!
Article continues below advertisement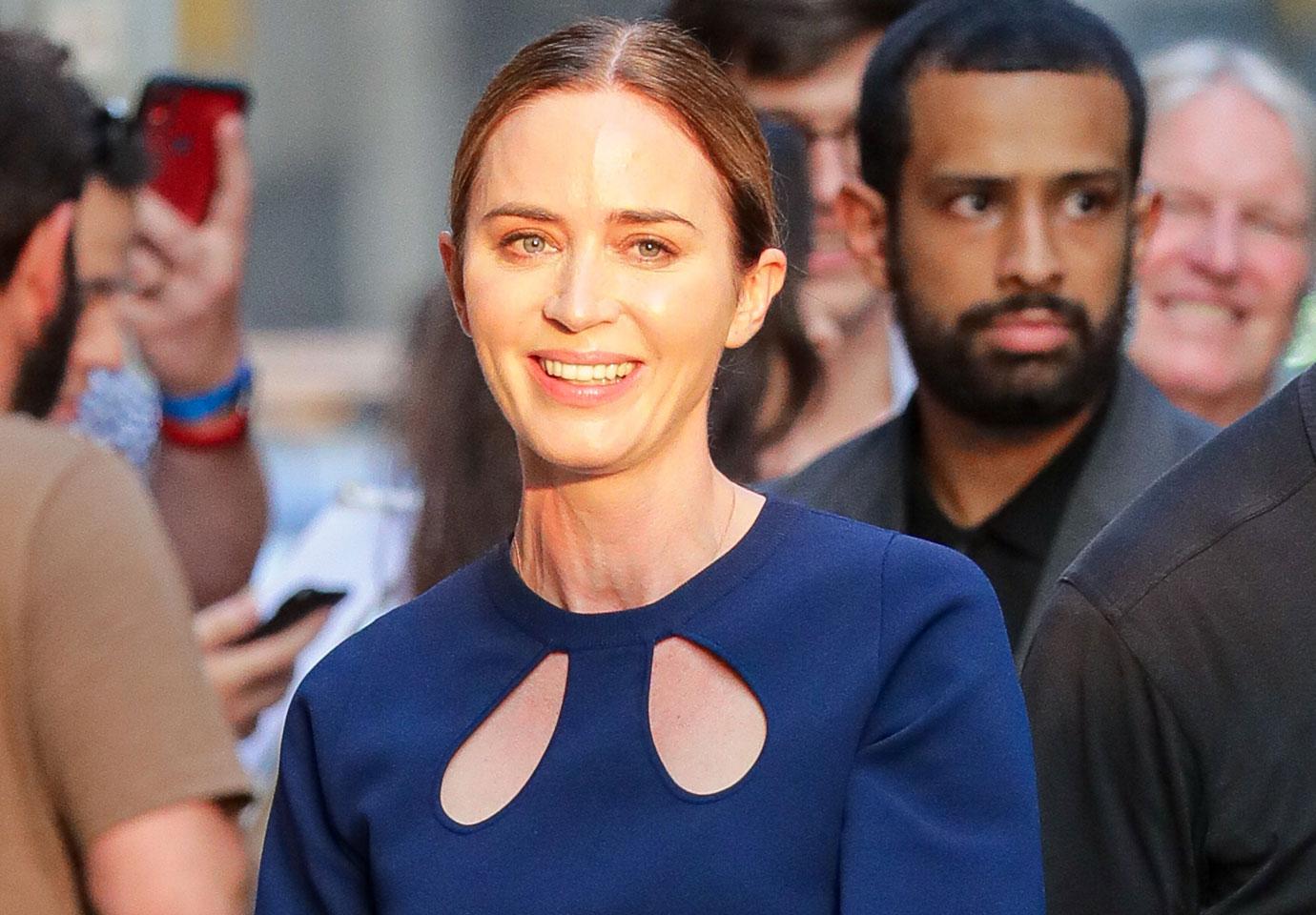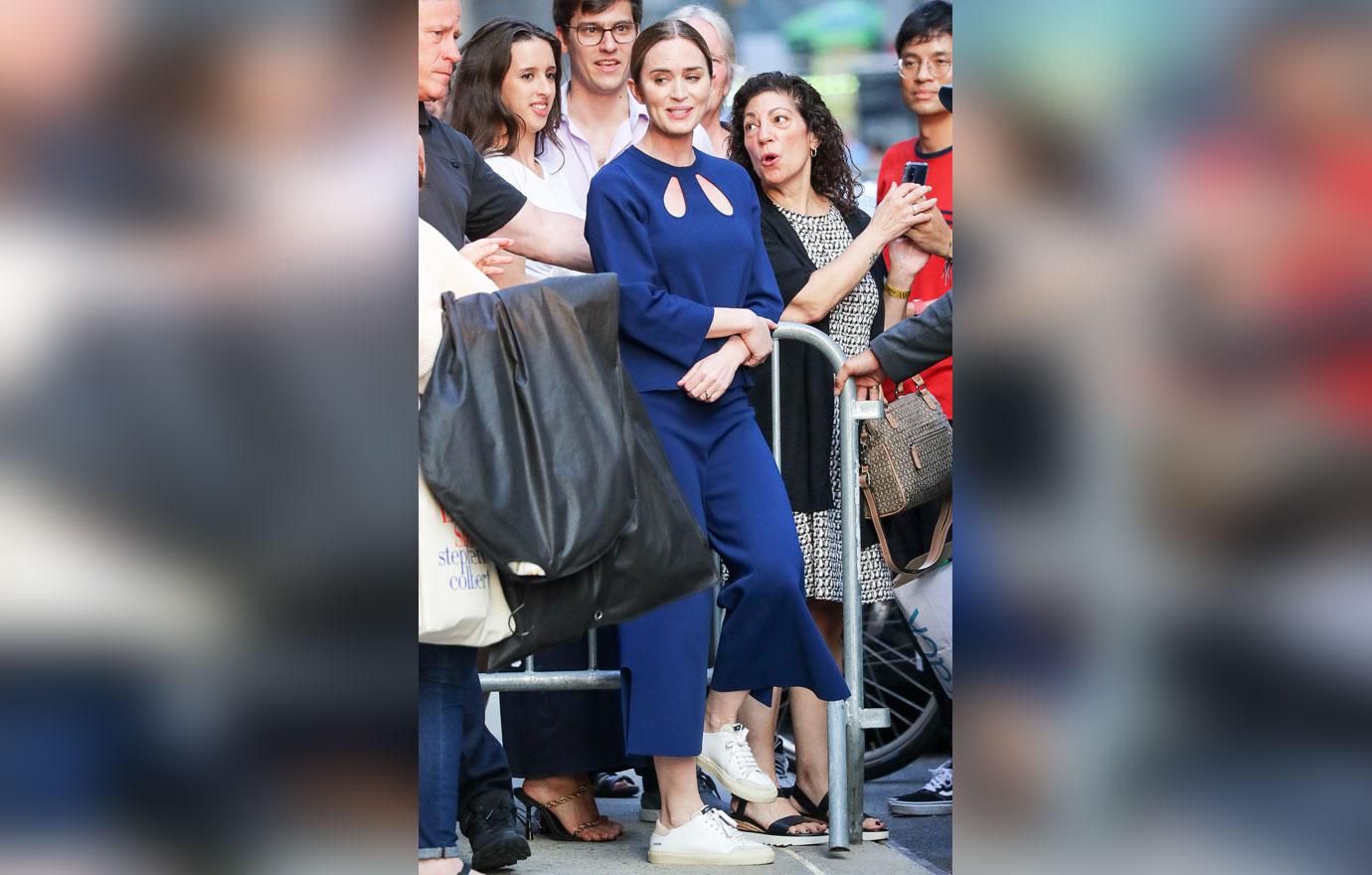 The Hollywood star — who is married to John Krasinski — mingled with some fans — and even showed off her cute white kicks!
Blunt was promoting her latest movie, Jungle Cruise, which stars Dwayne Johnson. She recently revealed that their kissing scene was probably the hardest to film.
"I literally had to turn to Jaume [Collet-Serra], our director, and said, 'How many of these do you need?'" the 38-year-old joked. "I had to get drunk for it."
"I had to get high for it!" Johnson, 49, added.
Article continues below advertisement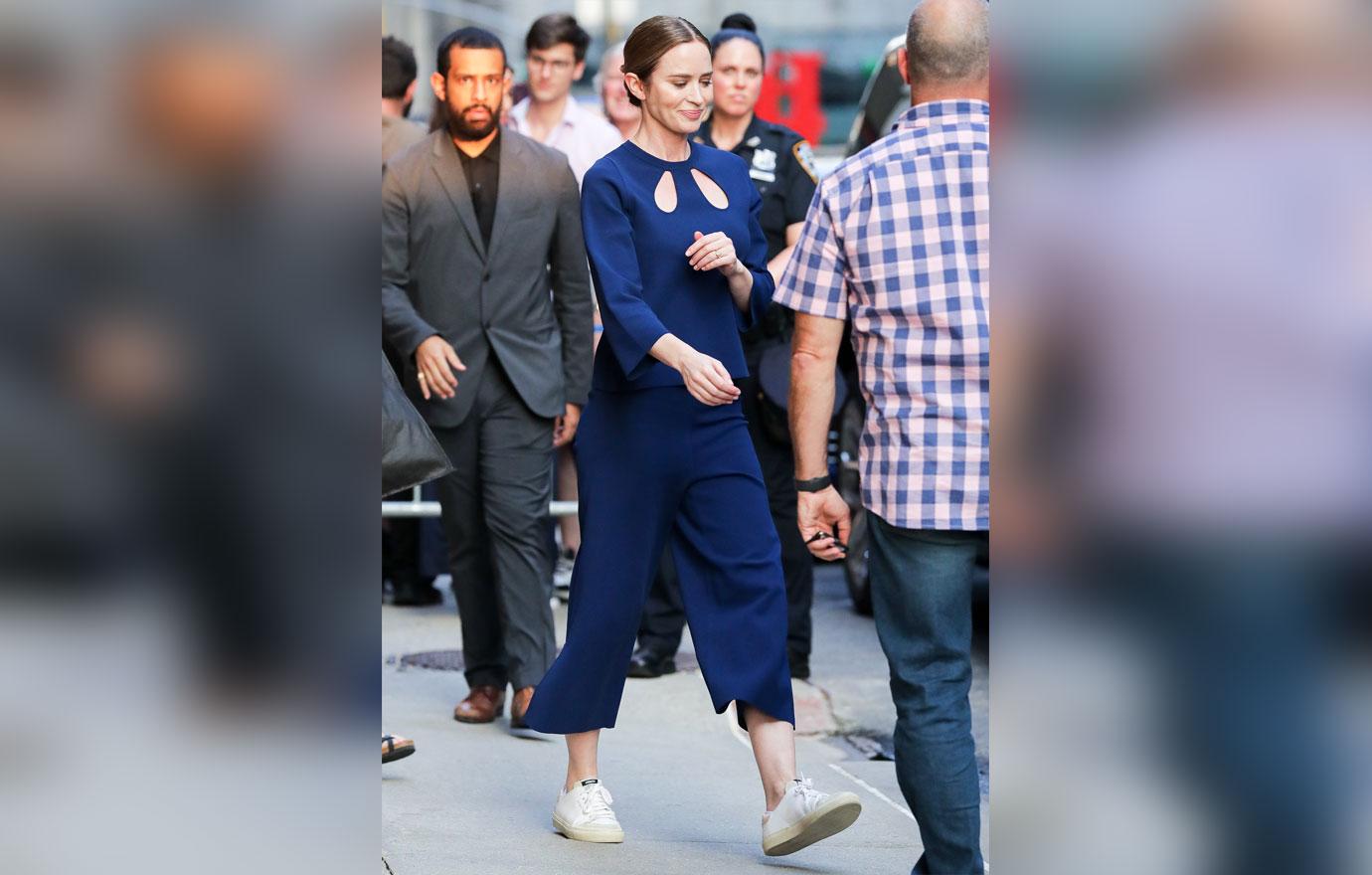 "It was so warm and joyful," Blunt said of her latest flick. "I think we all felt nostalgic about making it."
"It's such a cool dynamic to watch, because they're polarized from each other. They have such different philosophies on life and their sense of humor, like how they walk into every day, it's just completely the antithesis of one another. So, I think it makes for this really fun interplay between them that's reminiscent of those Romancing The Stone films," the A Quiet Place Part II star said of her character. "That clash of like two people that are kind of storming into each other's world."
Article continues below advertisement
The mom-of-two "hope[s]" there will be a sequel in the future.
"It would be wonderful if there was one, hopefully. Are we allowed to say that?" she asked.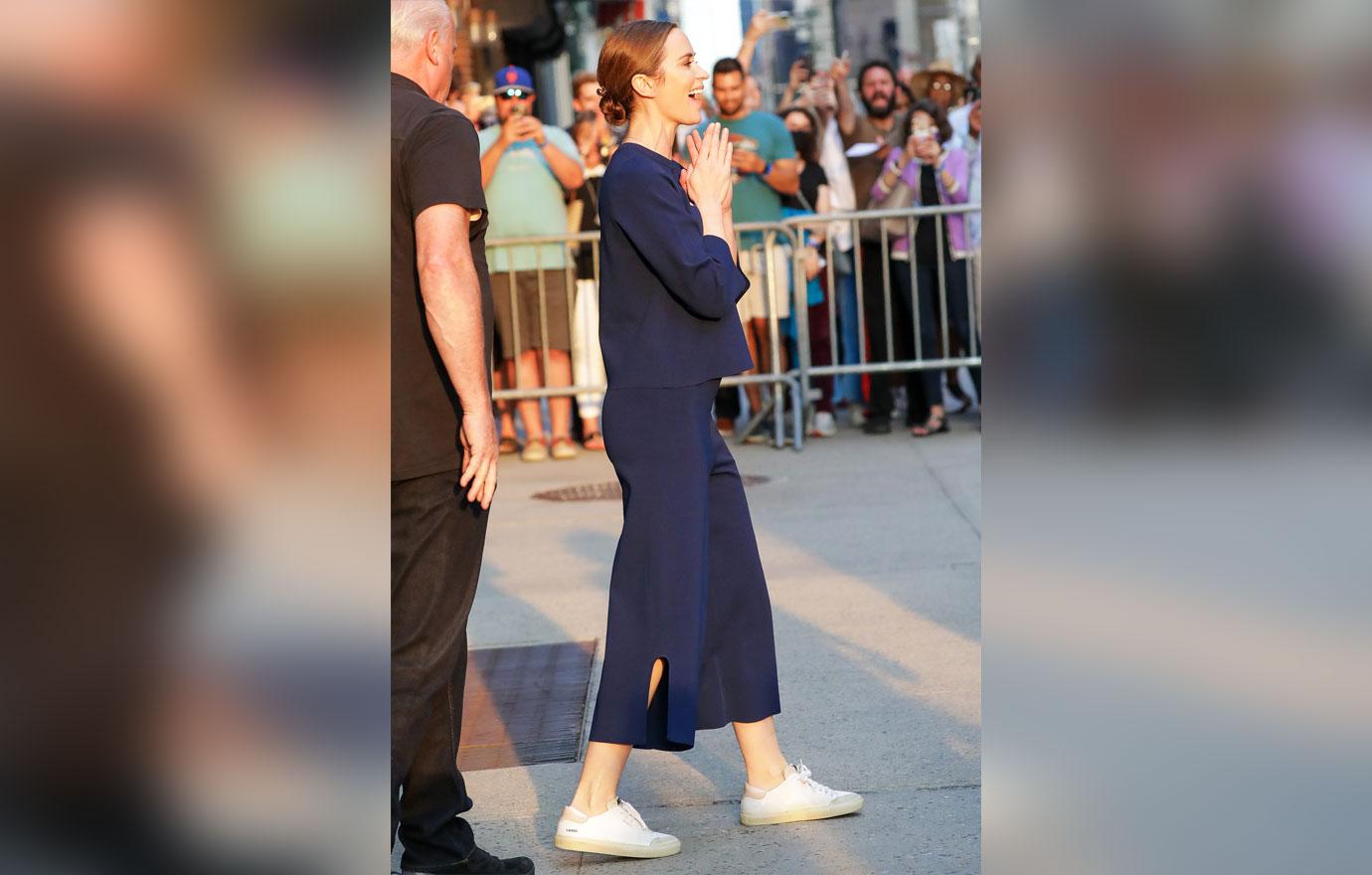 Blunt also knows two people who are excited for her movie — her daughters, Hazel, 7, and Violet, 5!
"This interestingly has been the only trailer that they have watched multiple times," she revealed. "They are usually disinterested in seeing me on screen, but they're really into Jungle Cruise. They love the jaguar, they love DJ, they love the dynamic, they love the whole world."