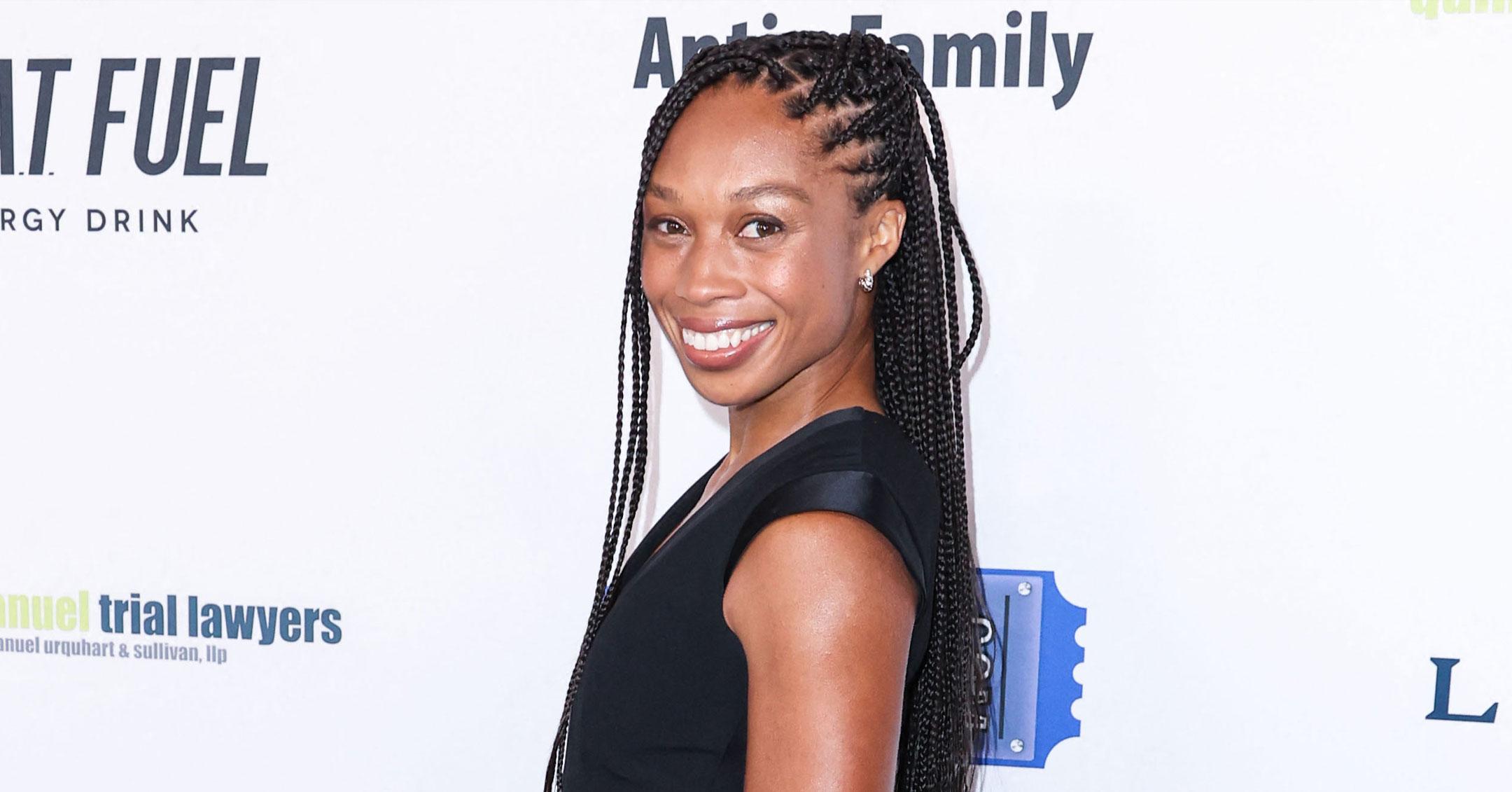 Exclusive: Track & Field Star Allyson Felix Is 'Excited' To 'Try New Things' In This Chapter Of Her Life
Last year, track and field star Allyson Felix announced she'd be retiring for good, but the star ended things on a high note, as she earned bronze and gold medals on U.S. relay teams at the July 15-24 World Athletics Championships in Eugene, Oregon.
Now, the athlete is focusing her attention on this next chapter in her life. "I love the work I'm doing. I love growing our business, growing Saysh [her shoe brand] — those are things that excite me. Any type of transition is difficult, but I have gone through that process of missing track and missing that phase of life. Now, I'm excited to try new things. I'm about to take ski lessons and do things I wasn't able to do before," the 37-year-old exclusively tells Morning Honey while talking about her partnership with Clorox, which includes using her go-to products such as Clorox® Disinfecting Mist and Clorox® Disinfecting Wipes to wipe out illness-causing germs in her home and on the go through cold and flu season. "I'm in this new phase where I can have some firsts happen as well."
Article continues below advertisement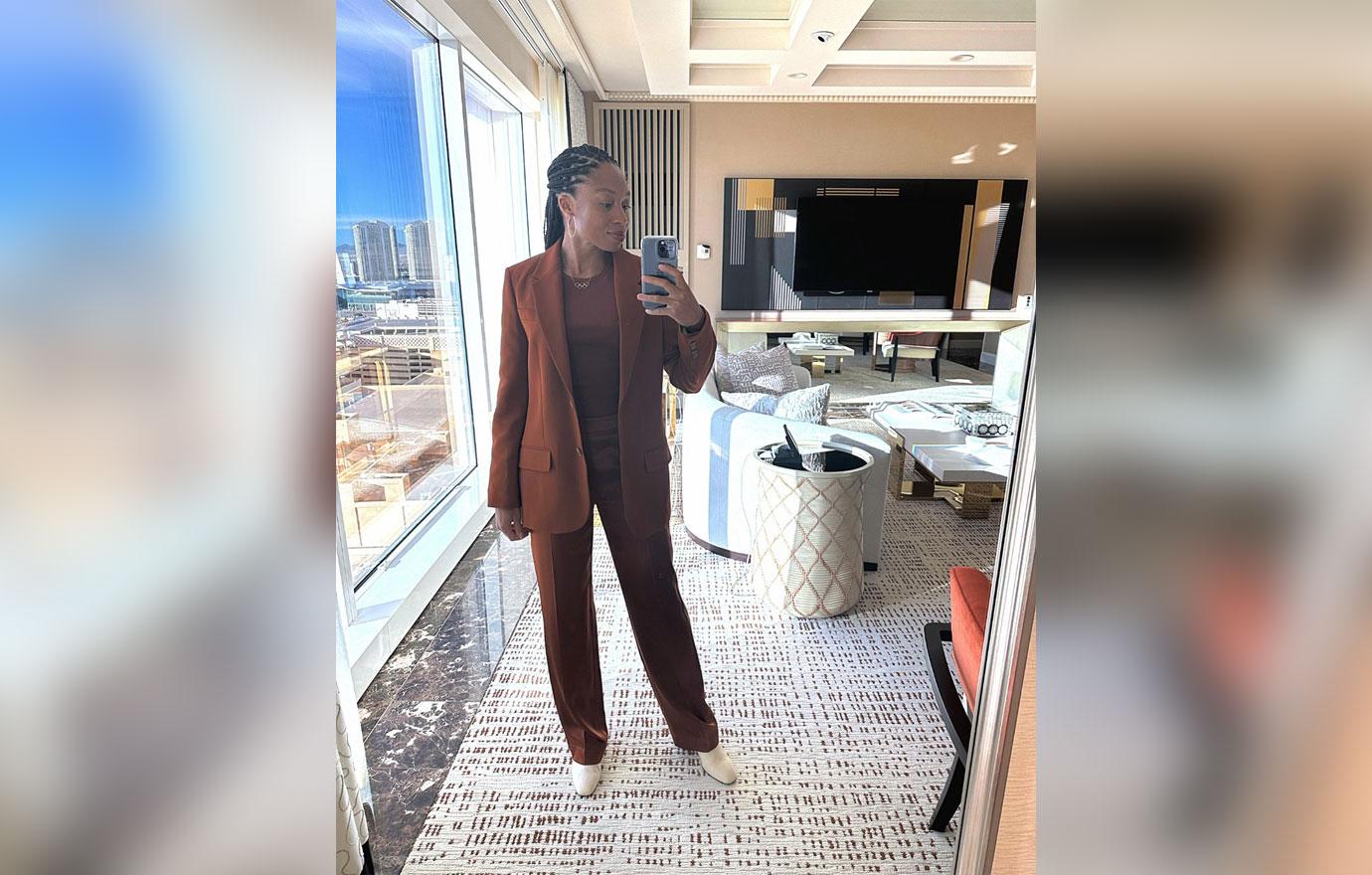 "The biggest thing is I've become more present at home," Felix, who shares daughter Camryn with husband Kenneth Ferguson, continues. "It might be small things to other people, but with my competition schedule, everything revolved around that. I spent so much time overseas and now I get to go to my friend's weddings, do drop off and pick up at school and go to the park. It's the little things."
Article continues below advertisement
Since Felix is the most decorated female track and field athlete in Olympic history, she is proud of how far she's come. Now, she gets to pay it forward and help the next generation. "It's been really special," she notes. "I've had such amazing mentors and people to look up to in my life. To be in this role is not something I take lightly. I love anytime I get to interact with young athletes or share my experiences and things I've learned along the way. It's a neat position to be in, and I consider it a privilege."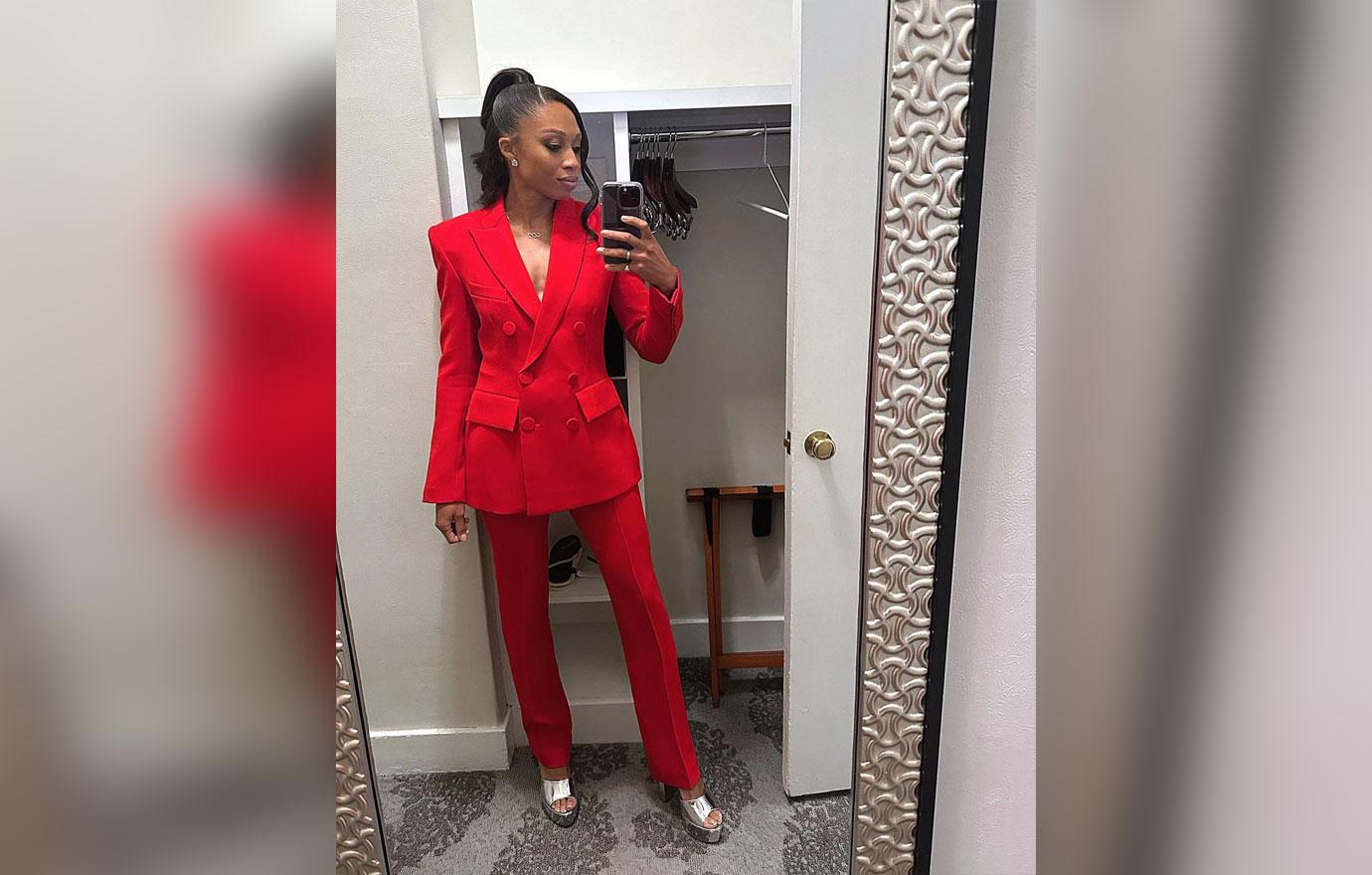 Article continues below advertisement
Something the brunette beauty always thinks of is never to obsess over winning. "Look at the whole journey," she advises. "There's so much beauty along the way and embrace failure. A lot of the time, I'd be devastated when I didn't score big, but now I know there's so much to learn from a failure and you get another opportunity to go after it. I try to share that and be vulnerable about what I went through."
She adds, "The last couple of years has helped me shift my perspective on all of that, and it's been much easier. Now I see my purpose differently."
These days, the mom-of-one's mission remains clear: "I am really focused on childcare right now. I want to make it a standard for women at sporting events to offer childcare free of charge," she declares. "Last season we were able to offer it at our national championships, but I would like to see it being so much bigger than that. It's really important. I've felt the whole change. It's a special time, and I want to make sure I am contributing and doing the best I can with that."
Felix says it's so "rewarding" to talk to other women, especially mothers, who are coming back to the sport and may need help. "It's a part of my life right now," she says. "To me, that's beautiful. I love that my daughter gets to see that also as she grows up. Above all the metals and everything, I'm really, really proud of contributing to securing maternal protections for female athletes. I hope I am remembered as a fierce competitor but also as someone who really wanted to use my platform to push for change in different aspects."
Article continues below advertisement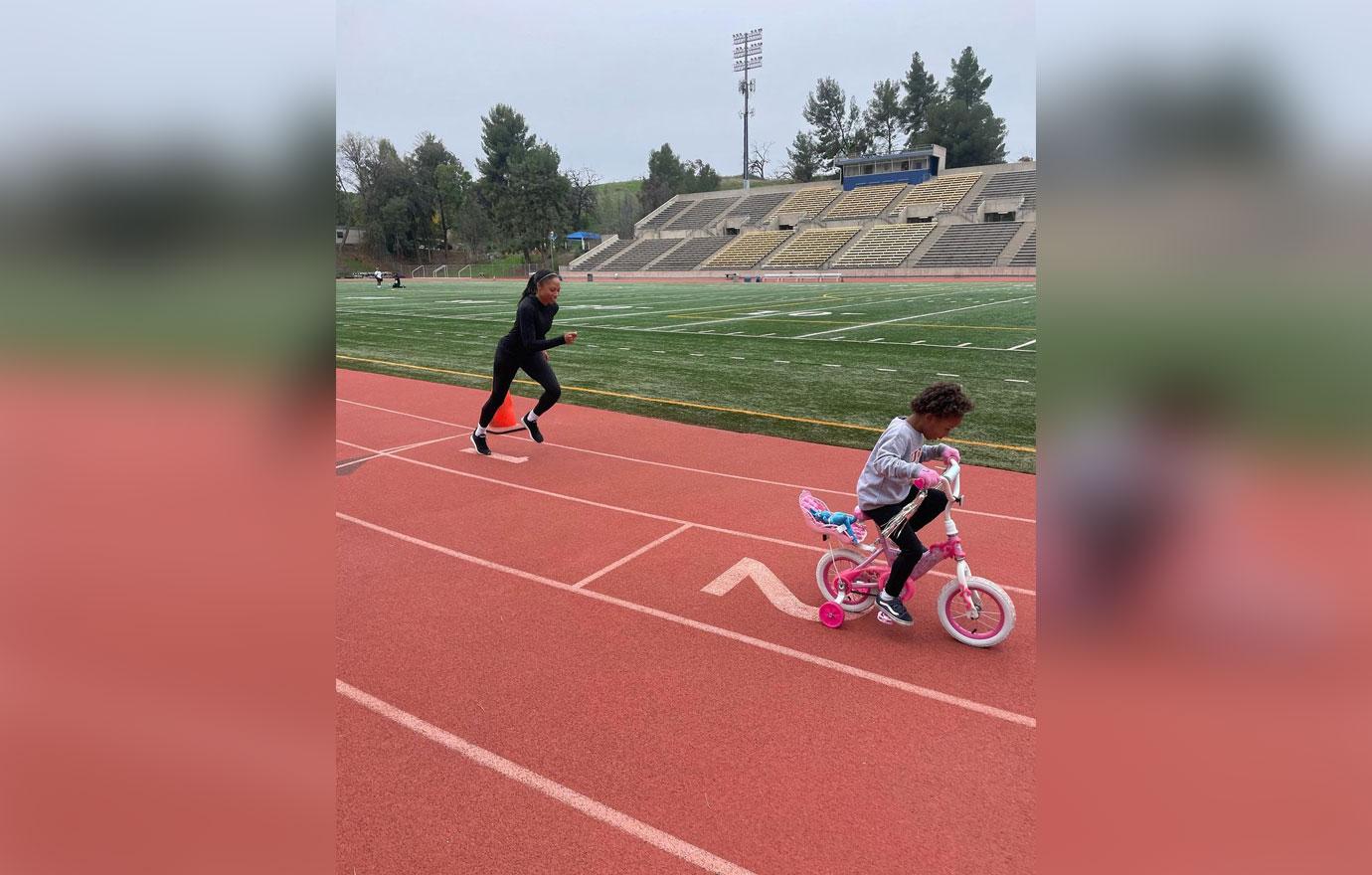 The California native is now getting the pleasure of seeing her tot become interested in the track and field world. "It's definitely a mix of emotions," she notes. "I love that she loves to be active because it's great to be able to move your body. I wouldn't be mad if she didn't run or if she chooses another spot. I've been to many, many track meets, so if she decides to swim or something else, I would love that as well."
Article continues below advertisement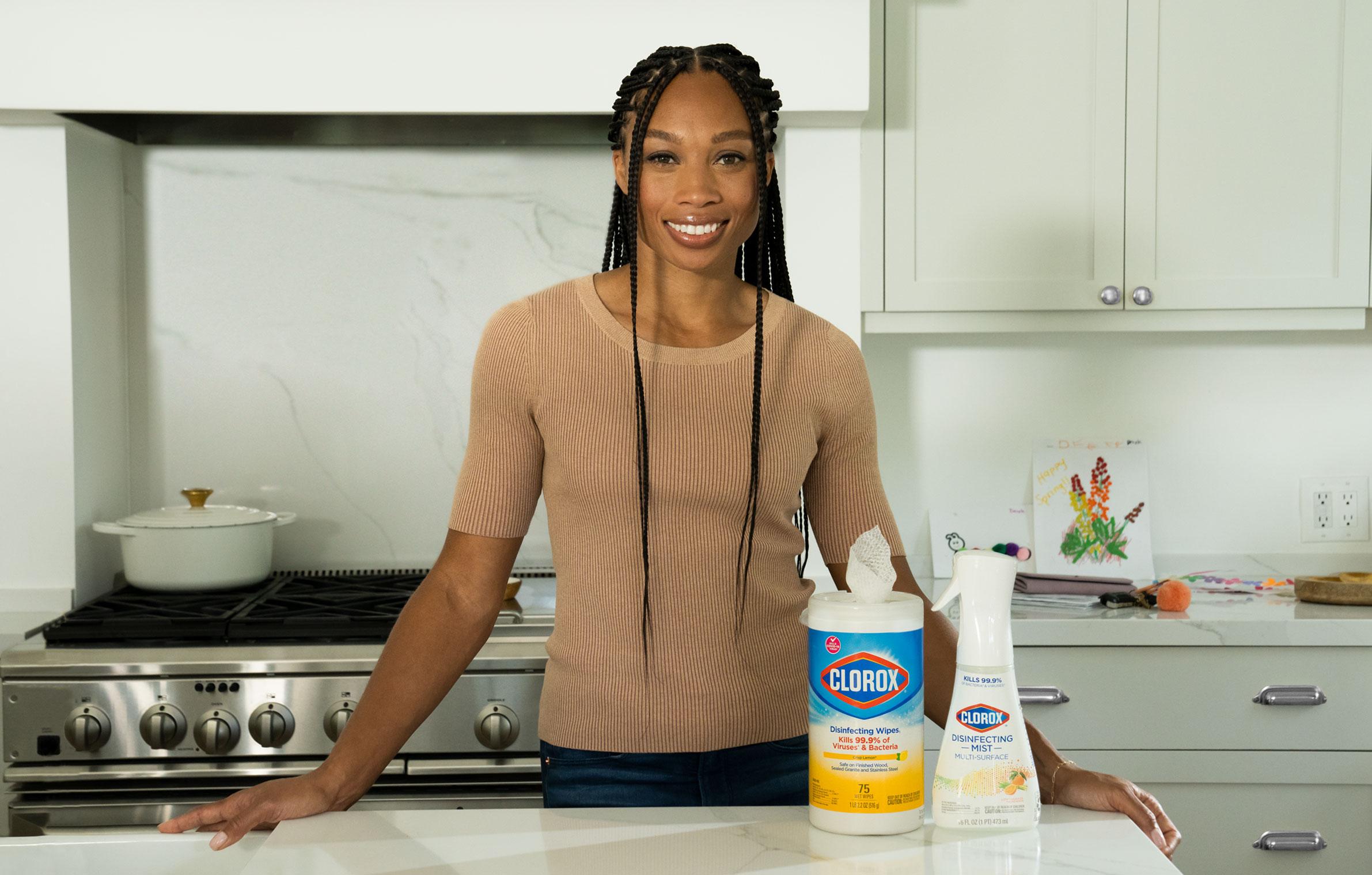 Since Felix knows all too well what it's like to be a busy mama, her partnership with Clorox made perfect sense. "The one thing that stops our family is when our daughter gets sick and then it goes through the household and everyone is down. What I've been trying to do is get ahead of things and do a lot of prep work, which is where the Clorox® Disinfecting Wipes comes in handy," she explains. "I use them in our home — on the countertops or any high-touch surface areas. I've been using the Clorox® Disinfecting Mist wen my daughter comes home. We have this drop zone area where everything that was from outside, you just drop it."
She adds, "I use the mist on her lunchbox, her shoes — everything! It's been helpful for us to fight everything that is going around and just cold and flu season in general."