Olympian Allyson Felix Reveals She Underwent An Emergency C-Section At 32 Weeks Along: 'Scariest Two Days Of My Life'
As an Olympic runner with multiple medals, you'd think that Allyson Felix would have a healthy pregnancy — but the athlete revealed on PEOPLE's podcast "Me Becoming Mom" that giving birth to her daughter Camryn, who's now 3, almost ended in unthinkable tragedy.
Article continues below advertisement
Despite being in great shape, the 36-year-old was diagnosed with "severe preeclampsia" when she was 32 weeks along, forcing her to undergo an emergency C-section.
"At a certain point, I was going through the night and I needed oxygen and I was on glucose. I couldn't get up from the bed," she recalled of the situation after her OBGYN sent her to the hospital. "Once all those things started happening, they did let me know that it wouldn't be safe if things continued in this way. It wasn't going to be safe for the baby to stay inside and they had to prepare to take measures to get her out."
Article continues below advertisement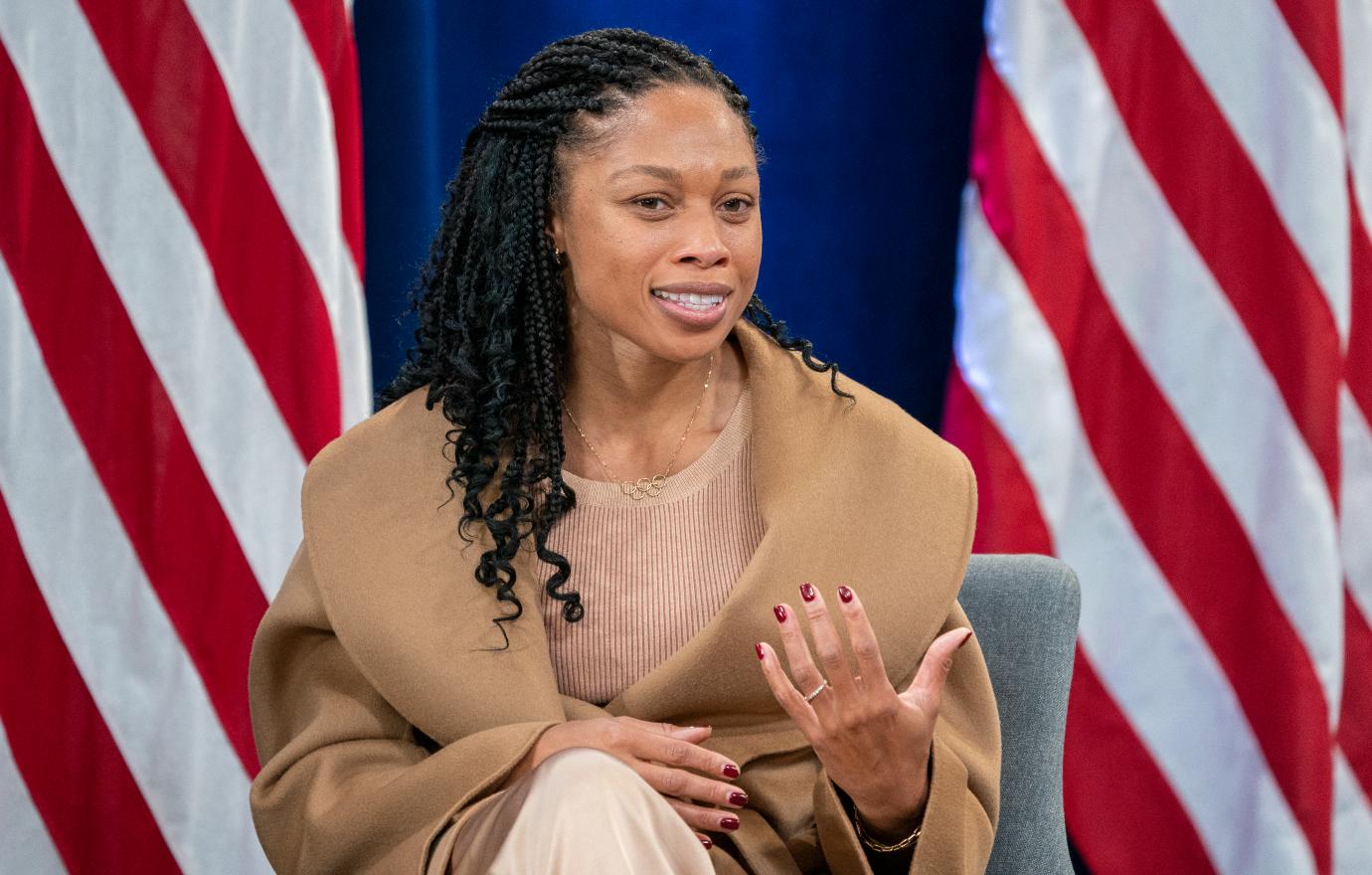 The star's husband, Kenneth Ferguson, then called her family who was living across the country to update them on their baby's soon-to-be early delivery.
"I think at that point I still didn't understand the seriousness of everything," she recalled. "Talking to my brother after the fact, he explained that he didn't know if he was coming to see his niece be born or if his sister was gonna pass away."
Article continues below advertisement
Since she was around "two months early," she began to worry about what could happen to her daughter, and she remembered asking her doctors questions like, "What does this mean for my baby? What will life look like?"
"They explained I was in a decent [spot]. Obviously, it's not ideal, but I had reached over that 28-week mark. [They said] babies do really well. Obviously, we would be going to the NICU, but it would be very hopeful," the track star explained. "So it was scary, but it did give me a sense of reassurance."
Luckily, the C-section went smoothly, but she remembered it as being "the scariest two days of my life."
In late November, Felix celebrated her daughter's birthday with an Instagram post. "Happy 3rd Birthday to the girl who changed my world!" she declared. "Being your mama is the absolute best."