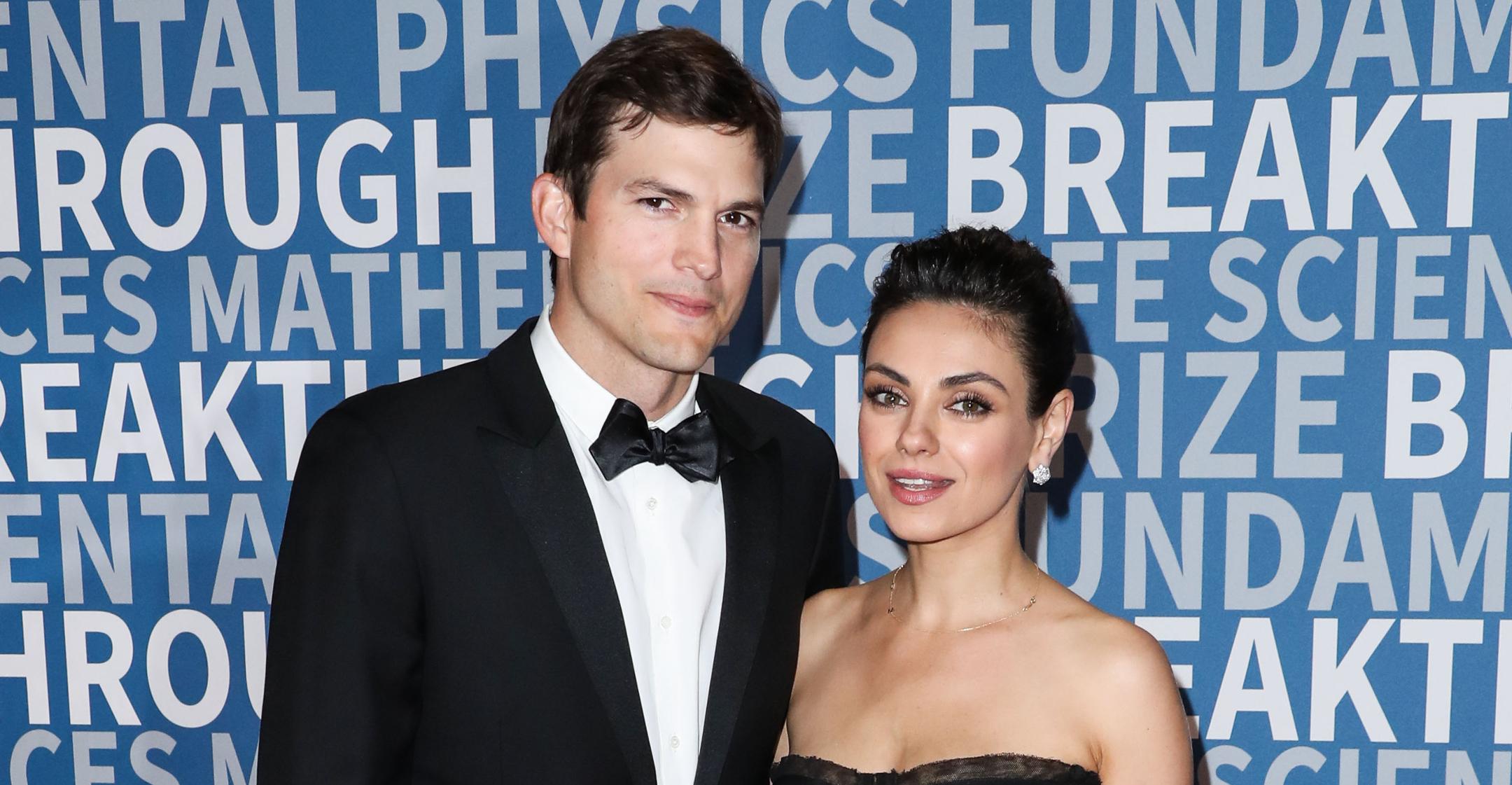 Ashton Kutcher & Mila Kunis 'Never Work At The Same Time' For The Sake Of Their Two Kids
Trying to balance a career and parenthood isn't easy for anyone, but Mila Kunis and husband Ashton Kutcher have come up with a strategy to ensure they both feel fulfilled with their jobs without neglecting their two kids, son Dimitri, 5, and daughter Wyatt, who turns 7 on October 1.
Article continues below advertisement
"We tag team! We never work at the same time," the Bad Moms star, 38, explained to Entertainment Tonight. "And we only shoot on location during summer breaks, and the rest of the time we shoot at home."
The actress and her hubby recently caught heat when they disclosed their brood's unusual hygiene habits on a podcast.
"I didn't have hot water growing up as a child, so I didn't shower very much anyway," the Ukraine-born star admitted. "When I had children, I also didn't wash them every day. I wasn't the parent that bathed my newborns — ever."
Article continues below advertisement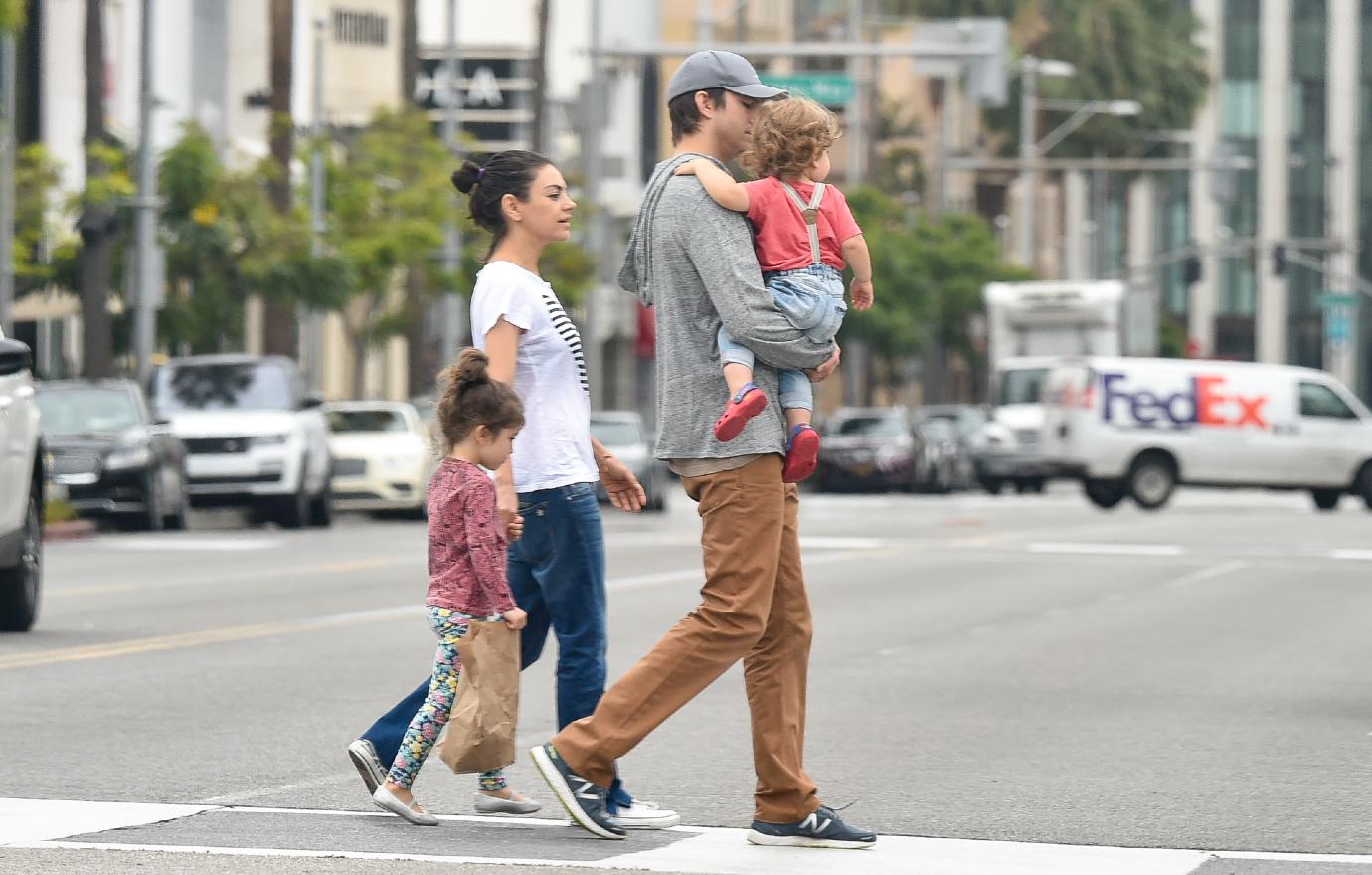 The Dude, Where's My Car? star, 43, noted that they don't bathe their kids until they start to "smell."
"Here's the thing — if you can see the dirt on 'em, clean 'em," he suggested. "Otherwise, there's no point."
Article continues below advertisement
Their comments sparked plenty of backlash, which the mom-of-two called "so dumb."
"We bathe our dogs. Does that make people happy?" she quipped to Ellen DeGeneres the other day.
Kunis clarified, "I shower every day, but I don't wash my hair every day. Like, I don't find that to be a necessity."
"My intent every day is to bathe my children. I wake up every day and like, 'Today, 'I'm going to shower my kids,'" she stated. "And then bedtime happens, and I forgot to feed them."
Article continues below advertisement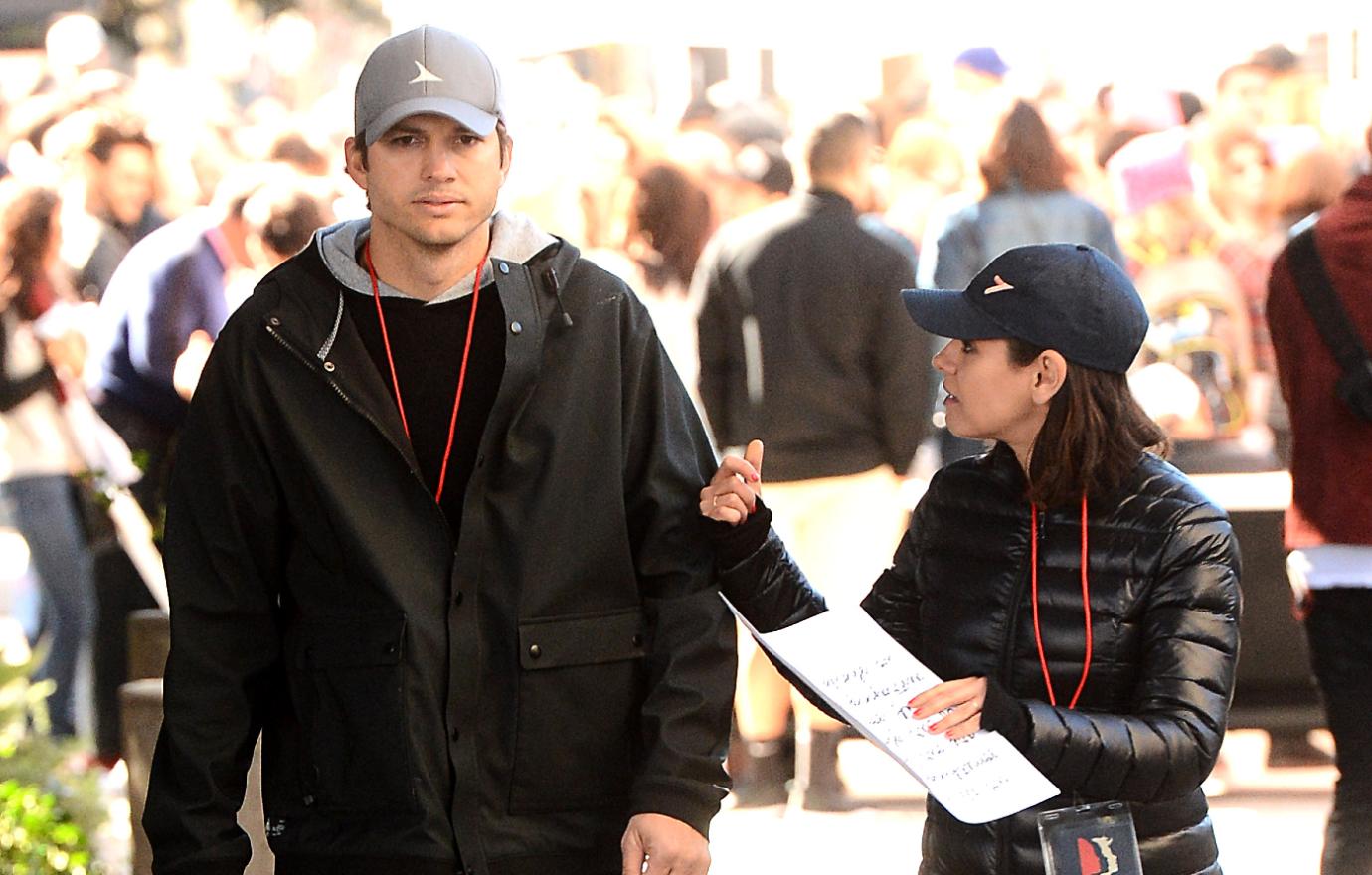 The That '70s Show alum added that at minimum, her tots touch "a body of water" at least every other day.
"Sometimes it's the pool, sometimes it's a sprinkler," she said. "It's COVID. Who showered in COVID? We didn't leave the house. Who cares?"
Since there wasn't much to do last year, the family-of-four grew plants on their farm and went to a "baby rave."
"It was lights everywhere, music. It was physically put on by a rave company. You felt like you were tripping on acid. They give you these glasses..." the Family Guy star shared. "My kids were like, 'This is the best experience ever!' I was like, 'Oh no!'"