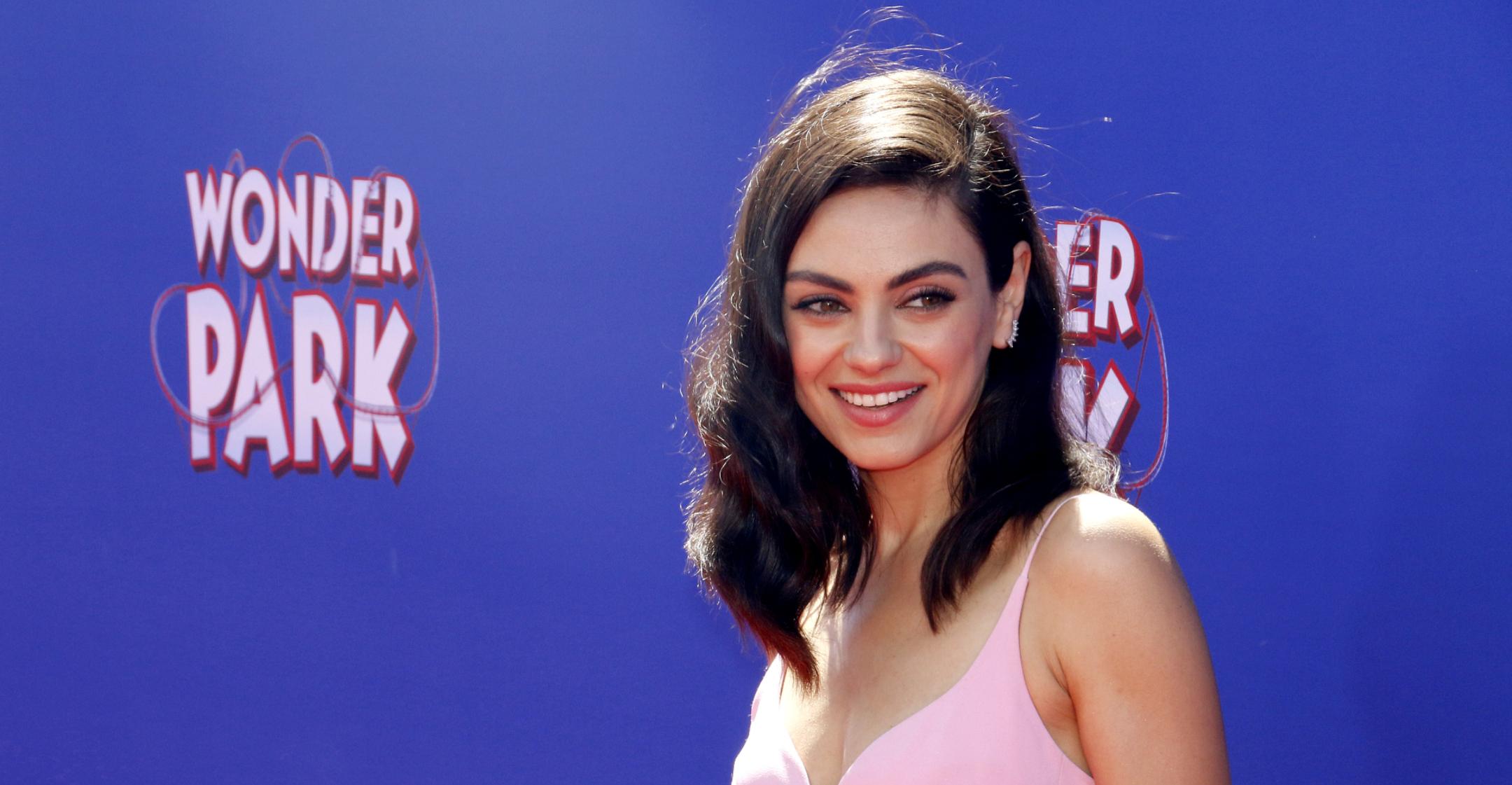 Mila Kunis' Transformation Into A Drug Addict For 'Four Good Days' Is Something You Need To See To Believe — Watch The Trailer
Mila Kunis, is that you?! In a trailer for the upcoming drama Four Good Days, the actress — who's sporting blonde hair with dark roots that are in desperate need of a touch-up — is totally unrecognizable as a struggling addict. The movie is based on a 2016 article published in The Washington Times, titled How's Amanda? A Story of Truth, Lies and an American Addiction.
Article continues below advertisement
In addition to the hair change, the Hollywood star has multiple blemishes on her face, as well as sunken, tired eyes.
Kunis portrays Molly, "a mom and drug addict with a decade-long history of failed detox programs, who repeatedly swore she wanted to get better but then lied to and stole from the family," the description on the Sundance Film Festival website reads. The movie picks up when Molly makes a surprise appearance at her mom Deb's house.
Article continues below advertisement
Due to their rocky history, Deb (Glenn Close) is hesitant to let her back into her life, but her doubts begin to fade "when she sees glimpses of the child she knew in this deeply broken young woman. Something about this time feels different — or does she just want it to feel different?"

The drama's title comes from the four days that Molly has to stay sober in order to be eligible to try a new drug that blocks opiate users from feeling a high.
Next up on Kunis' agenda is starring in Netflix's Luckiest Woman Alive, which is based on Jessica Knoll's bestselling mystery novel. After the exciting news was announced, the author shared her excitement via social media.
Article continues below advertisement
"This has been six years of relentless rewriting, rejections, studio changes, and torturous stretches of stagnation," she gushed. "I am SO proud of the fact that Mila Kunis read the 63rd draft of my script and was like yeah, I get this girl, and so grateful for her shrewd third act notes that helped me take the 64th draft into another stratosphere."
Added Knoll, "And I am SO grateful to team Luckiest Girl Alive who never gave up on this project and fought so hard to get us to this point."
For Good Days hits theaters on April 30 and will be available on-demand starting May 21.