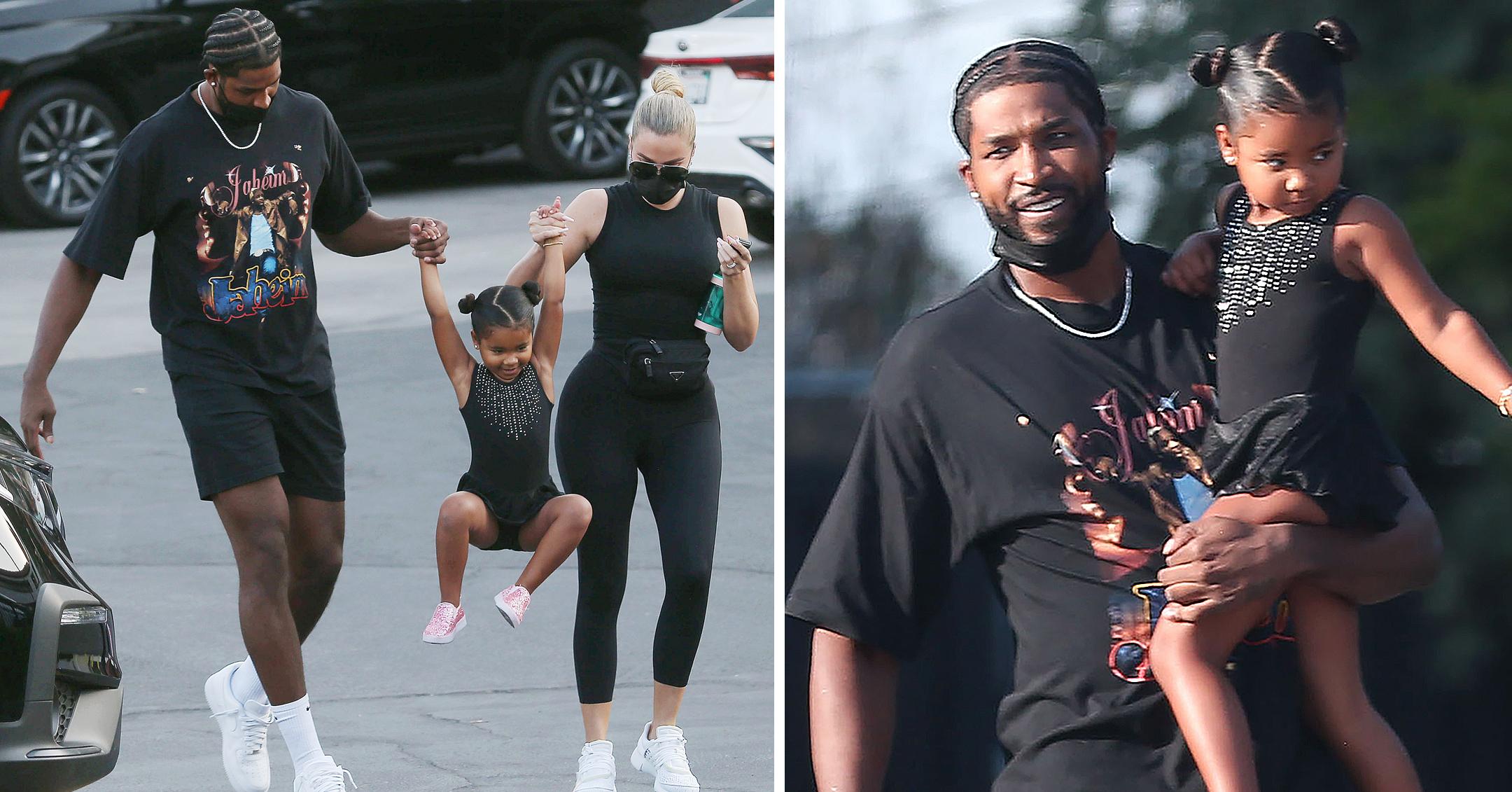 Khloé Kardashian & Tristan Thompson Bring 3-Year-Old Daughter True To Class: See Photos Of The Trio!
Just like her sisters, Khloé Kardashian is acing the coparenting game!
On September 20, the reality star and on-off ex Tristan Thompson stepped out with their 3-year-old daughter, True, swinging her around as they dropped her off at a class.
See photos from the trio's outing below.
Article continues below advertisement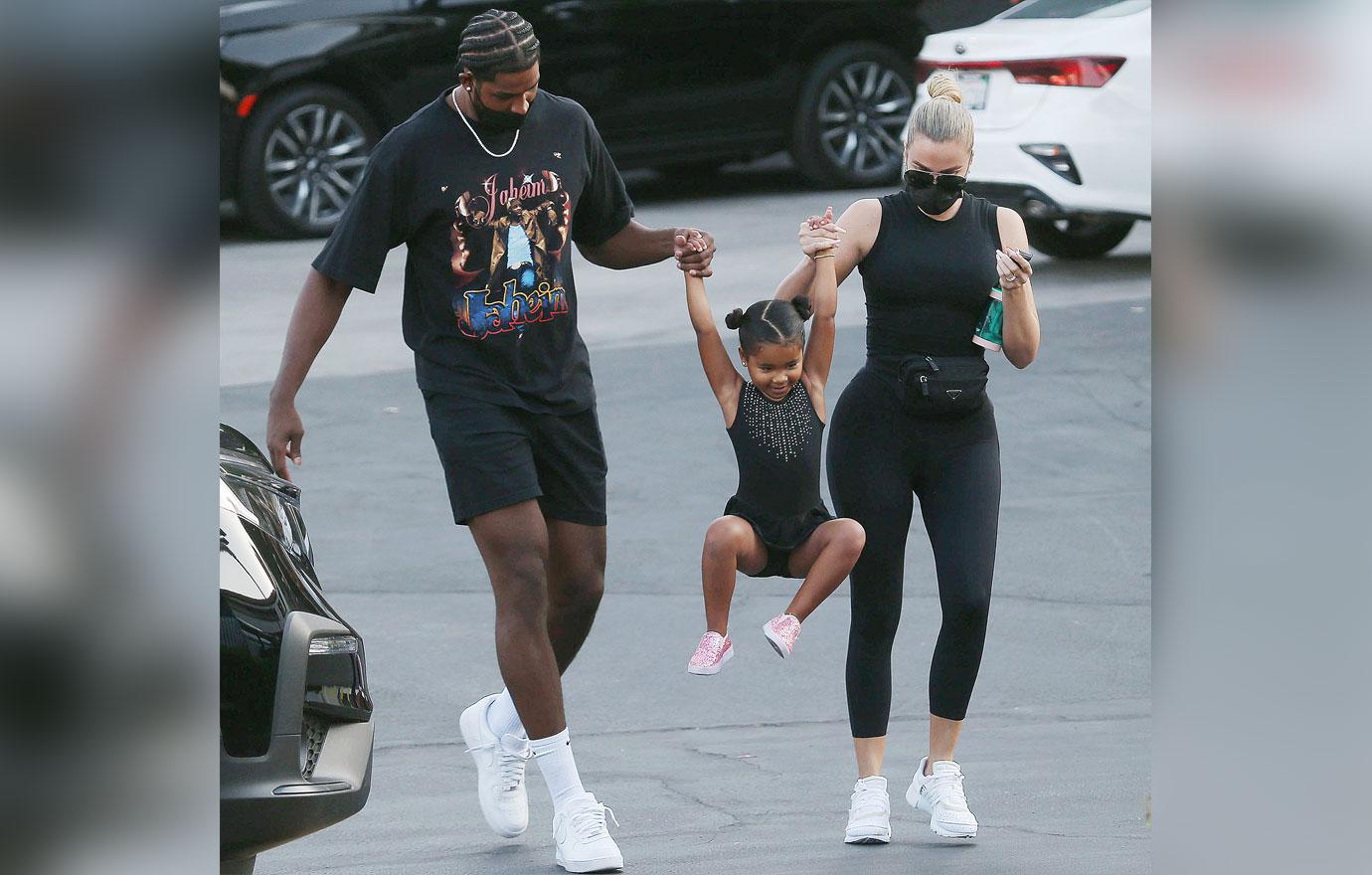 Catching air! The exes let their little girl jump around as she walked in between them while wearing a black bedazzled leotard, skirt and sparkly pink slip-on sneakers.
Coincidentally, the NBA player was also dressed in all black except for his white kicks, closely resembling Kardashian's outfit of a black tank, black leggings and white sneakers.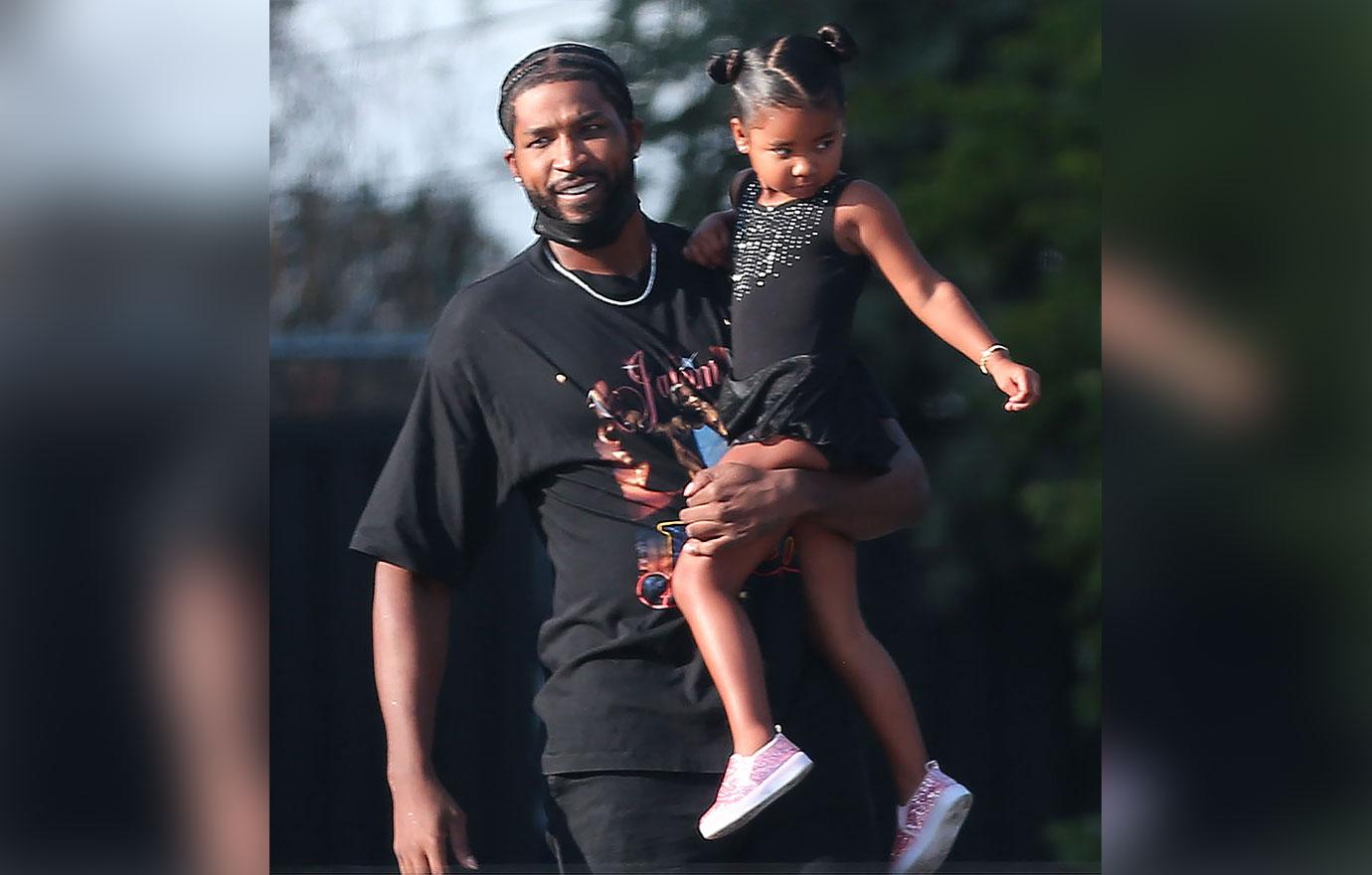 In July, the athlete shared a video that showed him painting his daughter's nails with pink polish.
"Gotta keep my babygirl right ❤️️💕," he captioned the sweet post in which he called True by her nickname "Tutu."
Article continues below advertisement
Thompson is also a father to 4-year-old son Prince, whose mom is his ex Jordan Craig.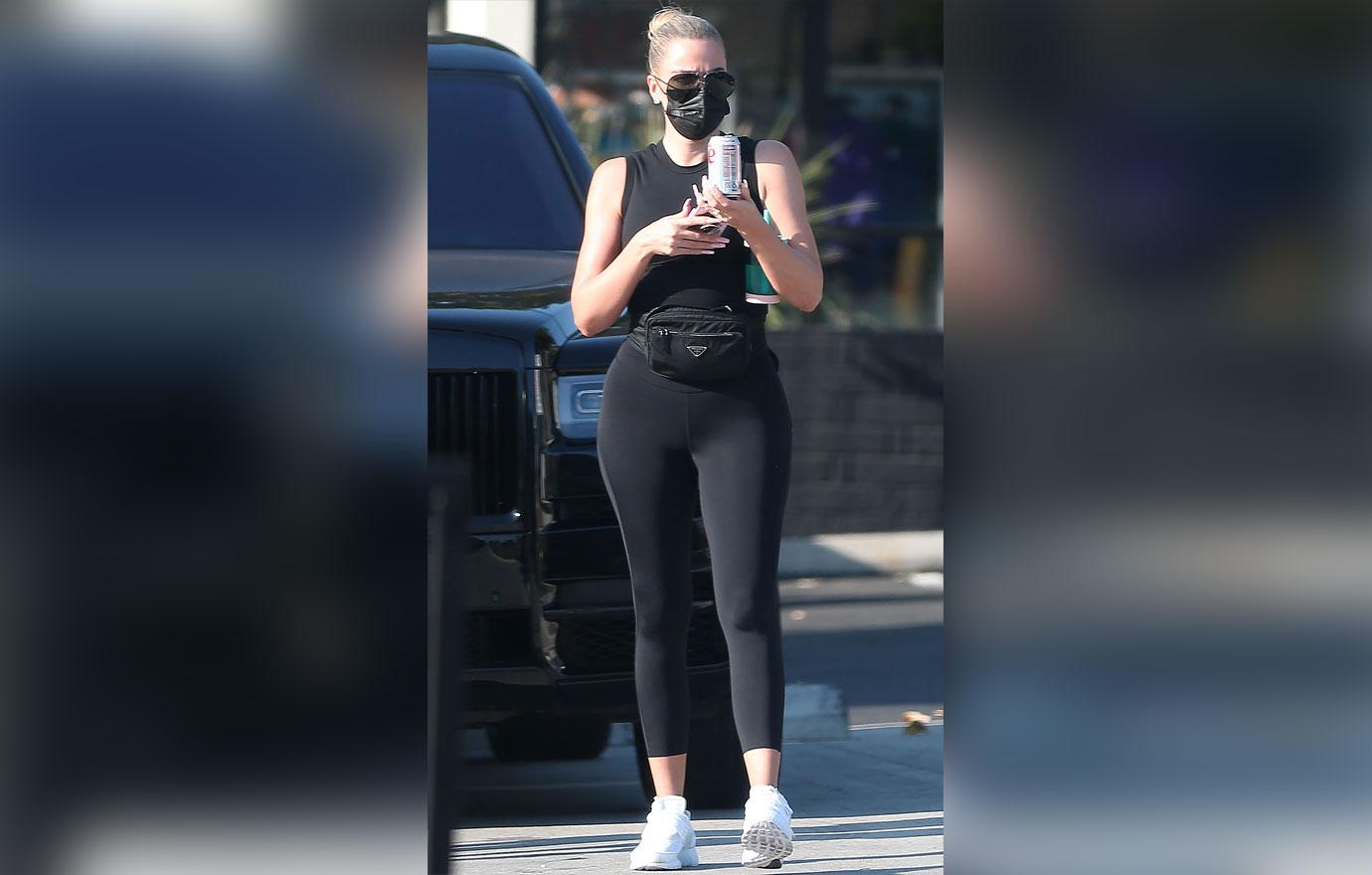 "We're very active, so we love to go just on walks in the neighborhood," the Good American founder recently told E! of how the family-of-three spend their days. "But just anything outside. We're so blessed to be in L.A., and so we're constantly outside."
Article continues below advertisement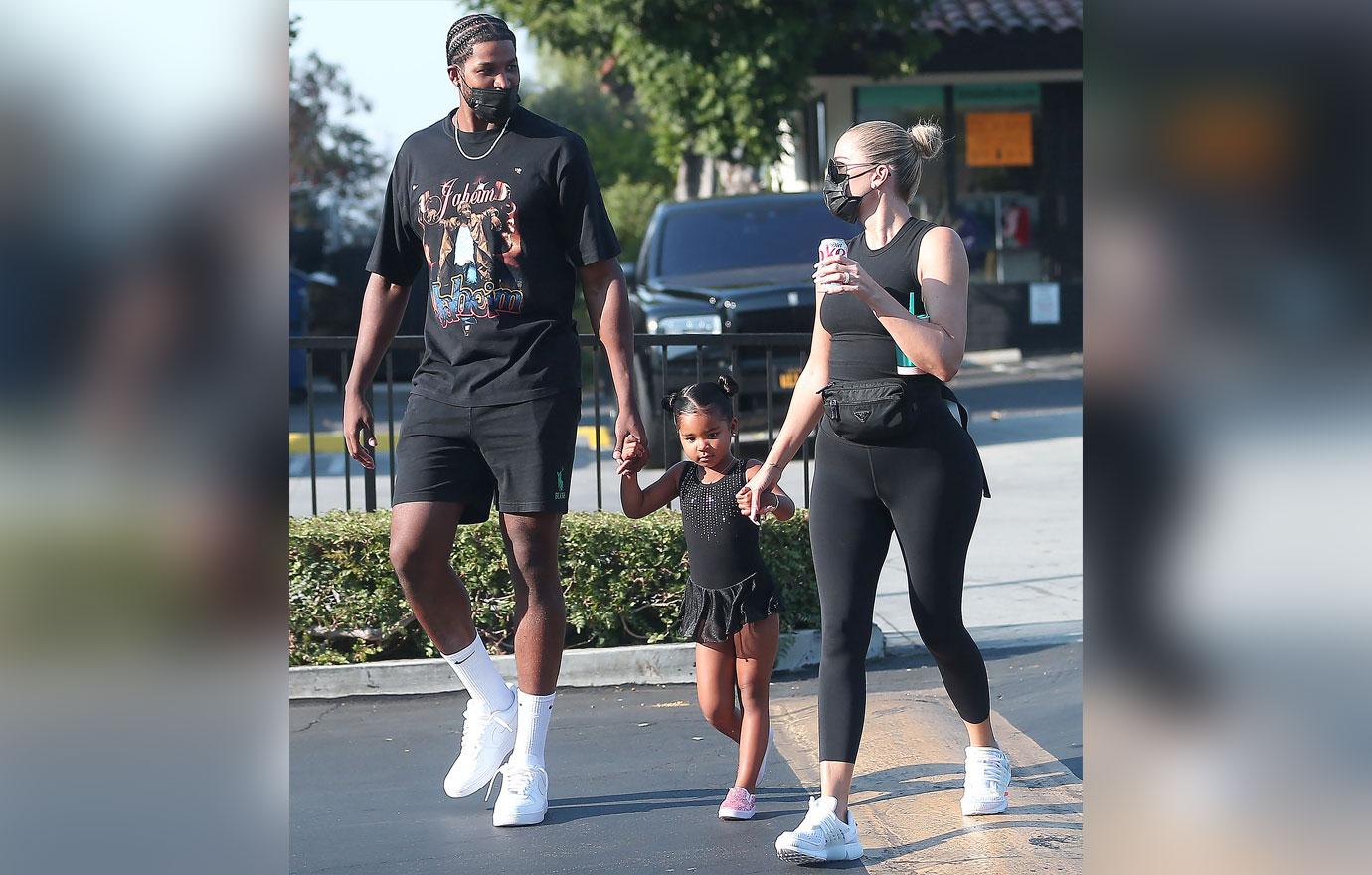 While Kardashian is unsure if she'll have another child, she revealed that True thinks her cousins are actually her siblings!
"It's amazing. I just pray it never stops. They all think they're, like, weirdly brother and sisters," she explained of their close bond. "We call [Kim Kardashian's 2-year-old son] Psalm 'baby Psalm,' so she's always like, 'My brother!' And I just don't correct her because I think it's so cute."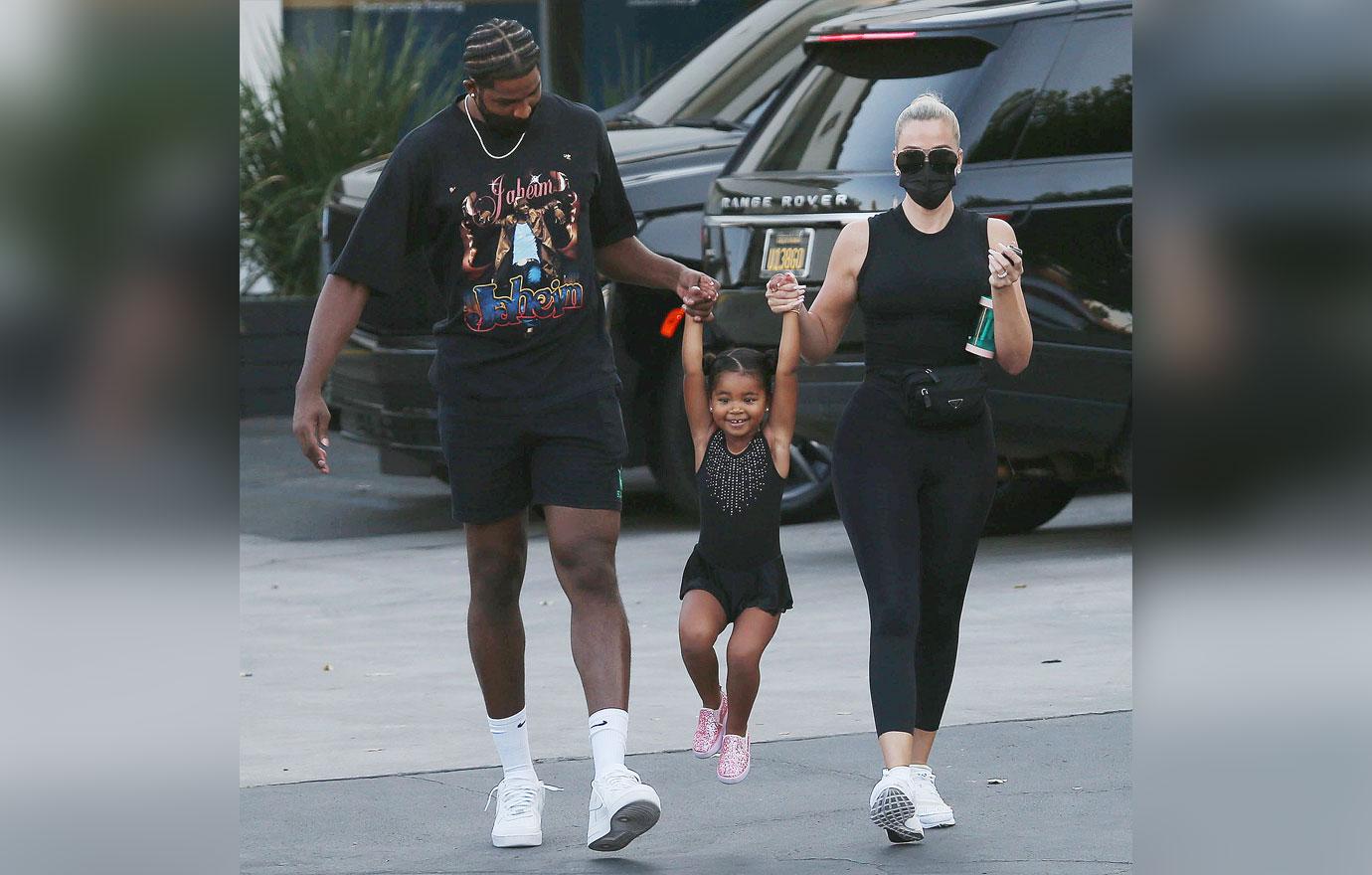 The mom-of-one called her daughter "very sweet," adding that "she's a very empathetic girl. She doesn't like if other people cry. She's just very sensitive to those things."
"She is very into making potions these days, which is fun but oh so messy. And I bake a lot. She loves to bake, so we'll bake cookies and stuff like that," the star said of her little one's hobbies. "She just likes to pour everything and so I think she just likes the whole mixing and the pouring things in, which is fun for them."