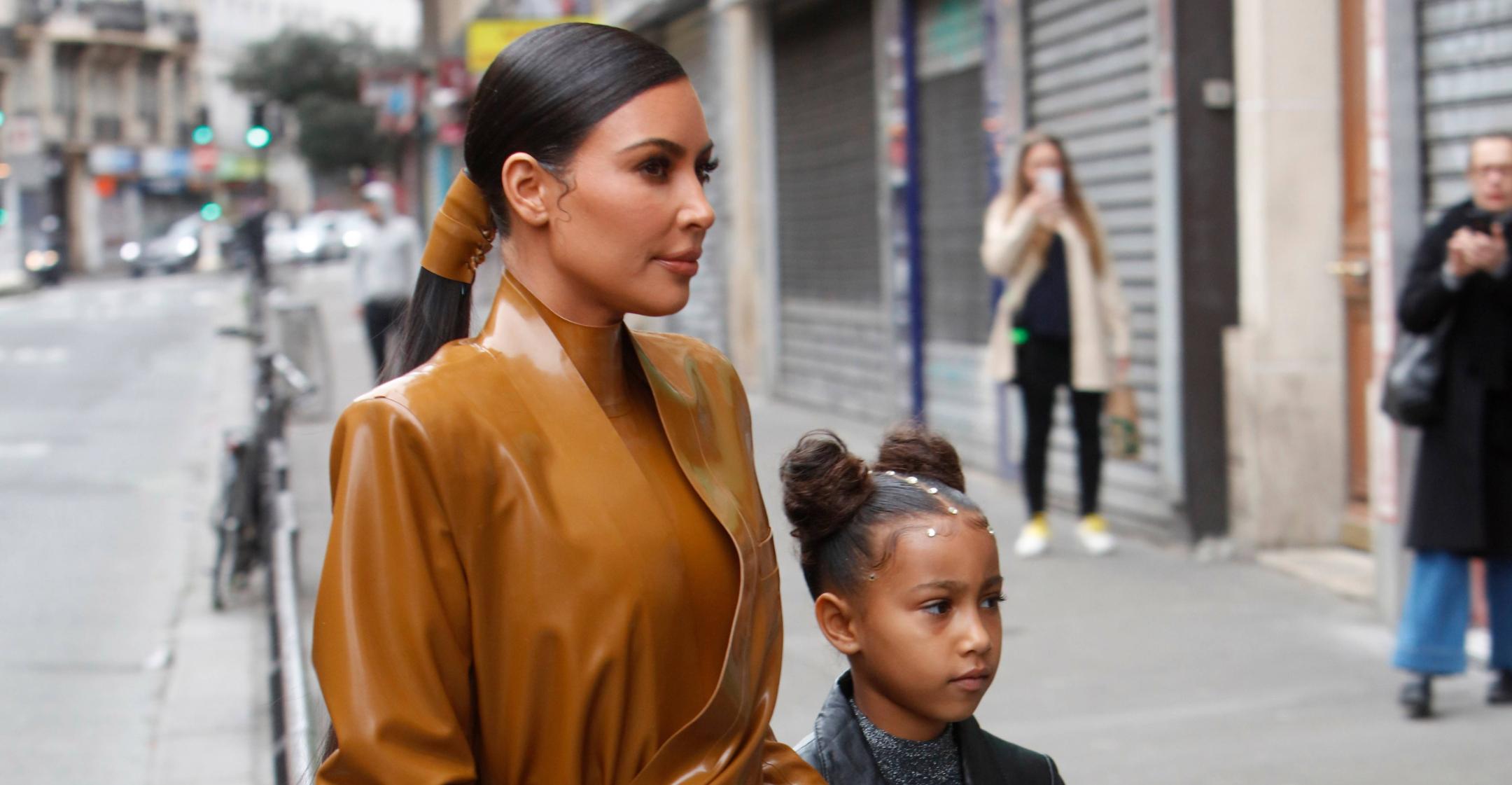 North West Has Gone Goth! Kim Kardashian Reveals Her 8-Year-Old Daughter Listens To Black Sabbath & Wears Fake Tattoos
Who could've seen this coming?
While Kim Kardashian's closet is filled with couture dresses and pricey purses, 8-year-old daughter North West has developed a very different taste when it comes to fashion.
Article continues below advertisement
While appearing on Ellen, the 40-year-old star shared that her eldest child has started to embrace the "goth" look.
"She's into Hot Topic and she puts like fake tattoos on her face and she listens to Black Sabbath," the reality star revealed. "And she's just like a full goth girl."
Kardashian admitted she had "no idea" where North learned about the rock band, guessing her discovery may have come from TikTok.
North seems to have even embraced a punk-like attitude, as the makeup mogul admitted that the tot gives her the most trouble compared to her and Kanye West's other kids: daughter Chicago, 3, and sons Saint, 5, and Psalm, 2.
Article continues below advertisement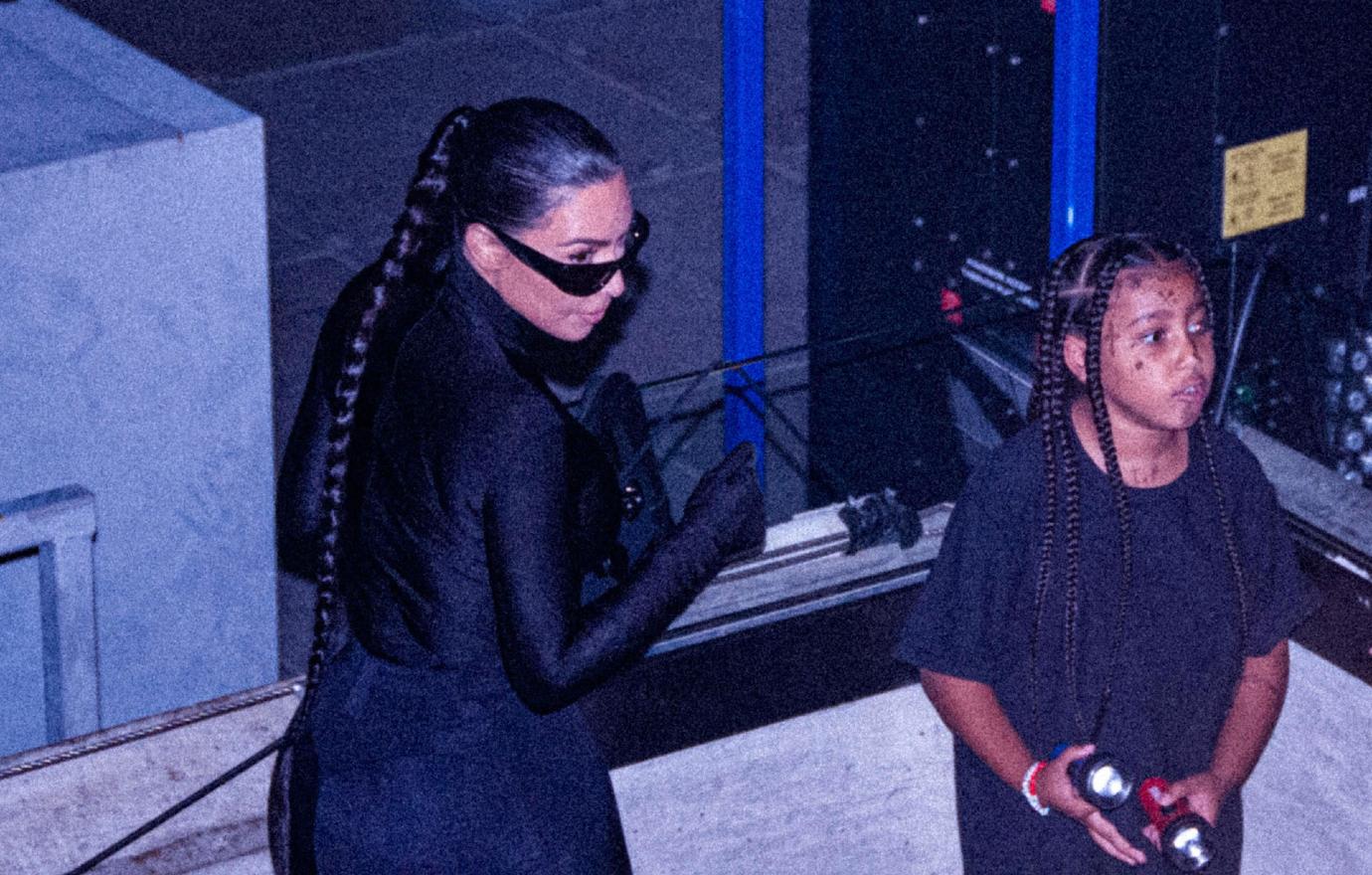 "I thought she was gonna grow out of this 'I want to be an only child' phase — she hasn't," the Skims founder noted. "It's a struggle. Even to go to school. There will be times where she's like, 'I'm not riding in the car with my brother.'"
Article continues below advertisement
"I have to make it a thing where sometimes we do have to take two cars because I've agreed to pick up so many, and I have to separate the kids because she wants her own music, she wants her own vibe, she wants to sing with her friends," explained the PAW Patrol: The Movie star. "So I have to trade off. It's always a thing."
Article continues below advertisement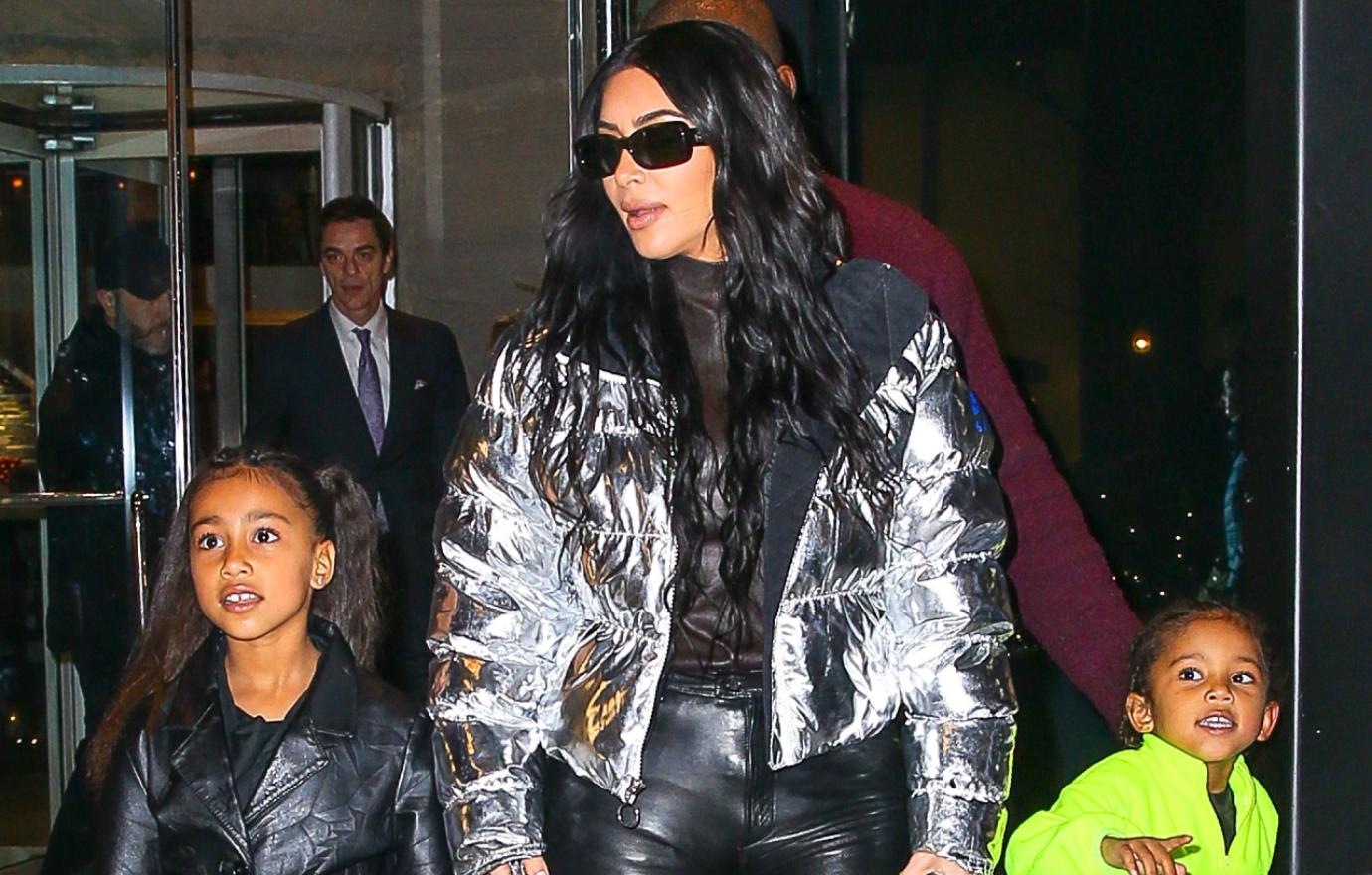 The mom-of-four previously detailed that getting out the door in the morning can be chaotic since "North loves to pick out her own outfits, so sometimes getting dressed takes longer than planned."
Though being a single mom can get stressful, the Keeping Up With the Kardashians star wouldn't have it any other way.
"It reminds me of growing up with Kourtney, Khloé, and Rob. There's something so special about having a big family, and I'm happy my babies get that experience the way I did," she said. "It's so amazing to watch my kids grow and develop into their own people."