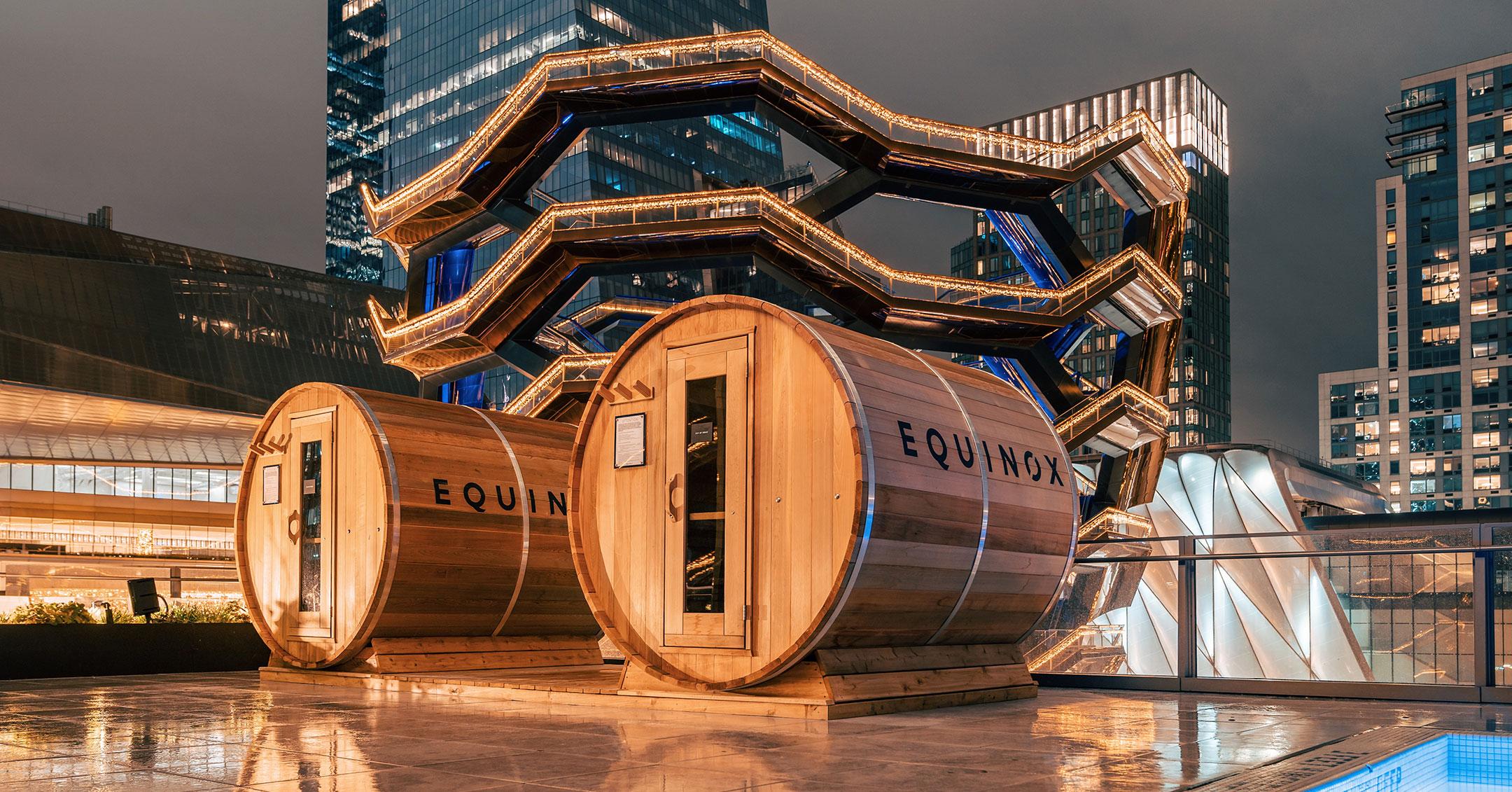 Looking For The Hottest Spot To Gather During The Winter Months In NYC? Après Equinox Offers A Heated Outdoor Pool, Saunas & More!
Looking for the hottest spot to check out during New York City's coldest months? Well, we've got you covered! Equinox is bringing back Après Equinox for the winter season, where hotel guests and club members can venture to the terrace of Equinox Hudson Yards. There, guests will find an outdoor pool, heated to 85-90°F, two unique barrel saunas — and it comes with a 360-view of the Big Apple.
Article continues below advertisement
Guests are also encouraged to take part in Contrast Therapy, which can help your physical and mental well-being and accelerate recovery and healing.
When you alternate between hot and cold temperatures, contrast therapy increases blood flow and circulation, soothes muscle aches and pains, encourages relaxation, eliminates toxins and improves athletic performance and endurance.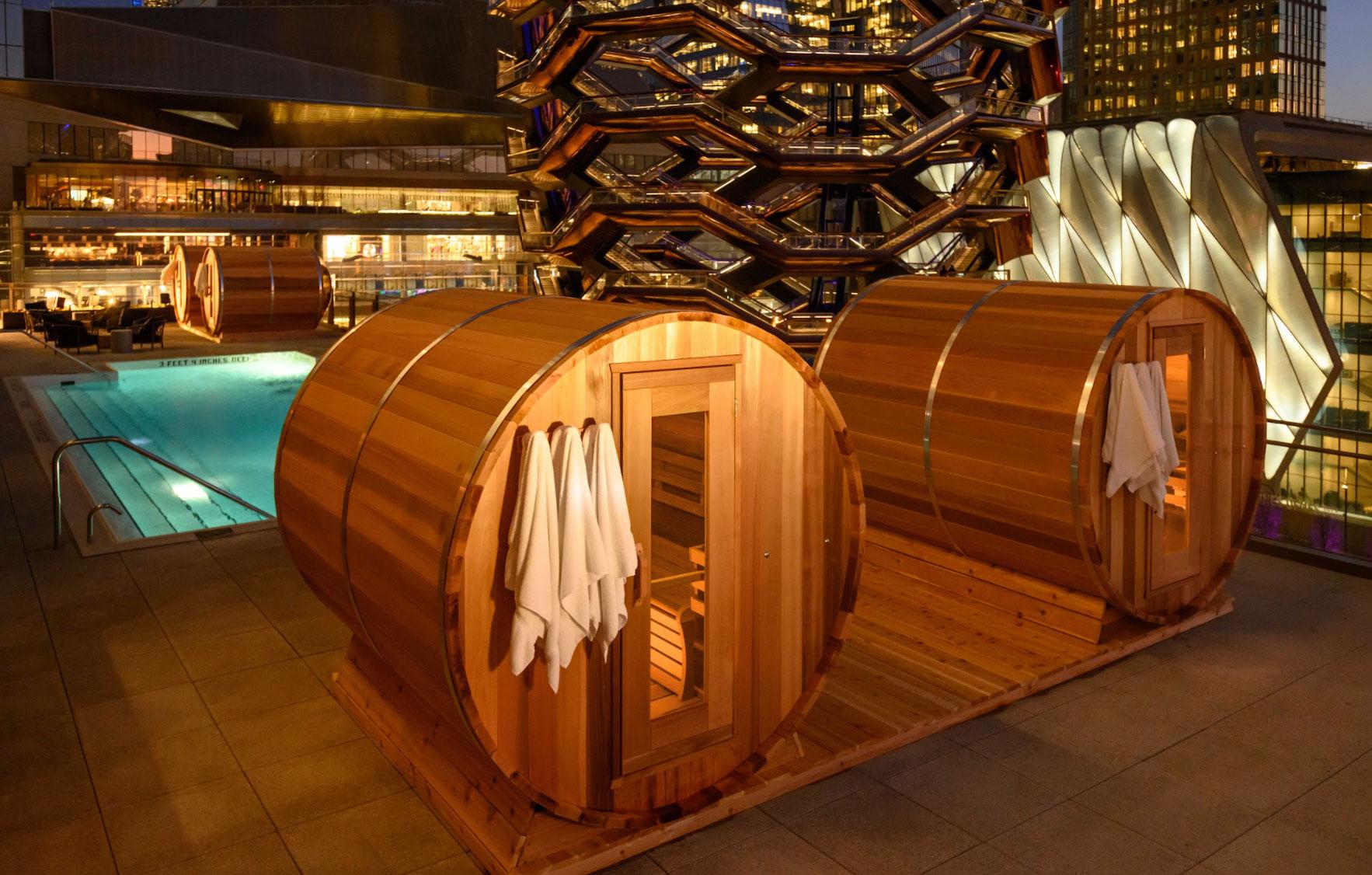 Article continues below advertisement
"Regeneration is one of Equinox's core pillars, so we wanted to offer members a completely unique, luxury way to recover this winter," Brandon Ralph, chief experience officer at Equinox in New York City, told Travel + Leisure. "Aprés Equinox was inspired by the restorative outdoor locales in far-flung destinations like Iceland and Norway. We took the best of what the world has to offer in terms of regeneration and have brought it to our terrace in New York City."
The fitness company recommends staying in the sauna for 30 minutes max. After that, let your body cool down and make sure to hydrate.
Article continues below advertisement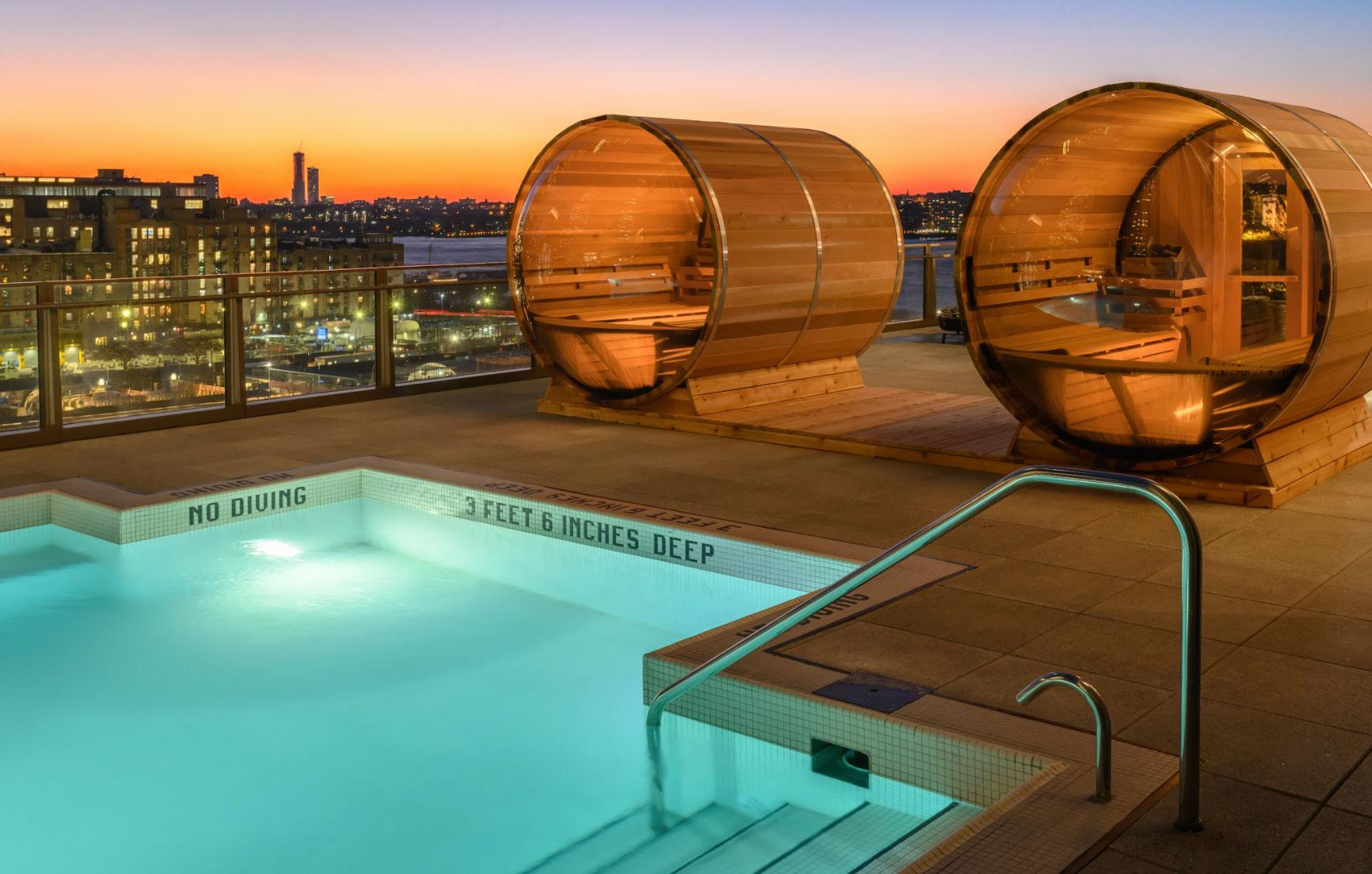 Equinox has towels, bath robes and slippers, which are all available before entering the terrace, and they advise to bring your bathing suit and sandals if you want to take a dip in the pool.
Article continues below advertisement
Après Equinox is complimentary to Equinox Destination members and Equinox Hotel guests, but Equinox Members with Select or All-Access memberships interested in experiencing Après Equinox can purchase a Day Pass to Equinox Hudson Yards for $35. Additionally, Equinox Hudson Yards members can bring a non-Equinox member guest for a charge of $50.