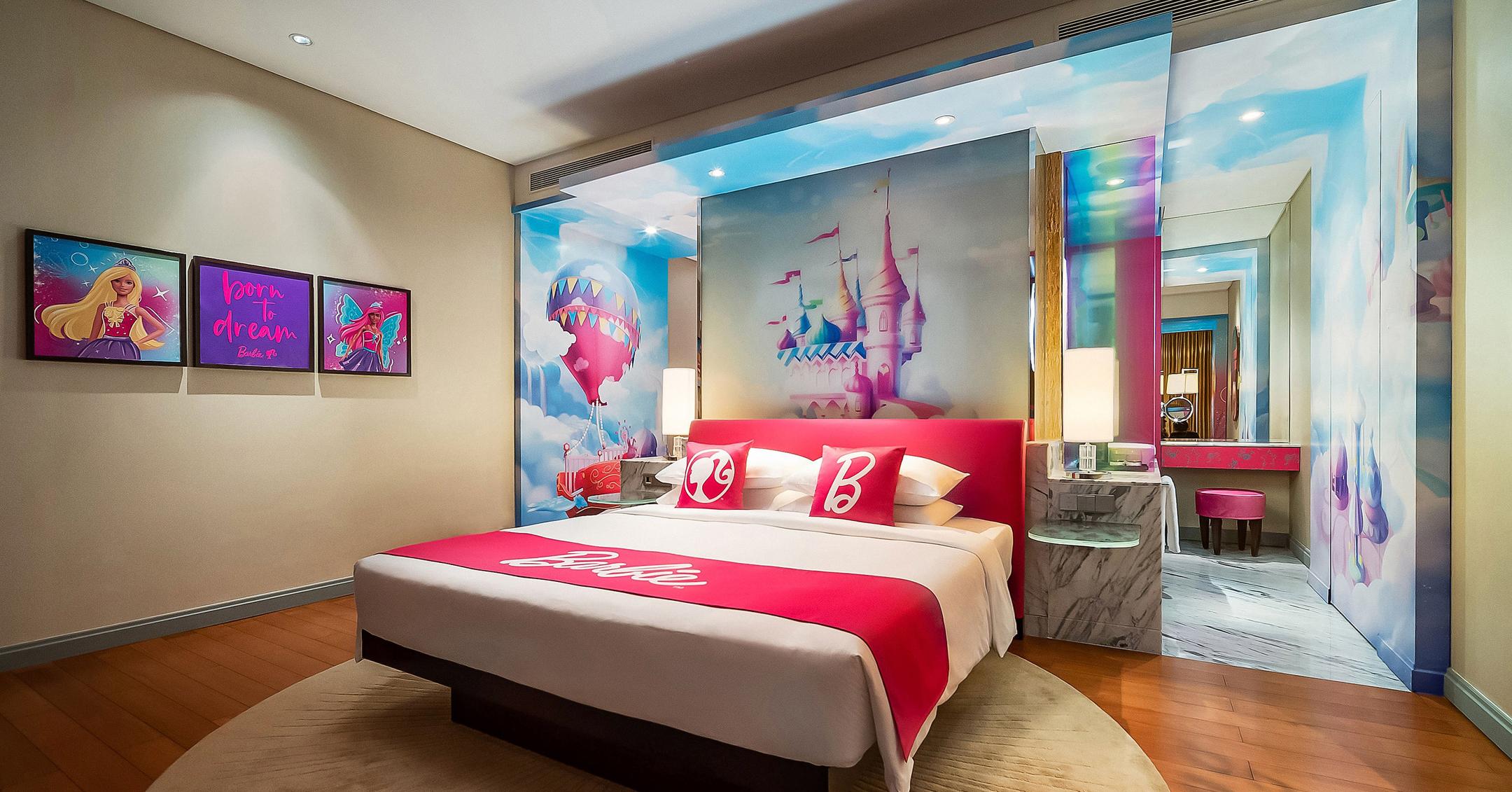 Think Pink: A Hotel In Malaysia Has Debuted Cute Themed Rooms For Their Barbie Ultimate Staycation — Photos & Details!
It's Barbie's Dreamhouse come to life!
The Grand Hyatt Kuala Lumpur in Malaysia has unveiled the Barbie Ultimate Staycation package, which allows guests to live out their girly dreams in themed rooms and enjoy special activities.
Article continues below advertisement
The resort dedicated one floor to the famous doll, turning fourteen 500-square-foot rooms and 1,100-square-foot suites into "an empowering realm of Barbie with every corner in sight bathed in the iconic pink palette and celebrating Barbie's careers."
Check out the rooms and learn more by scrolling down!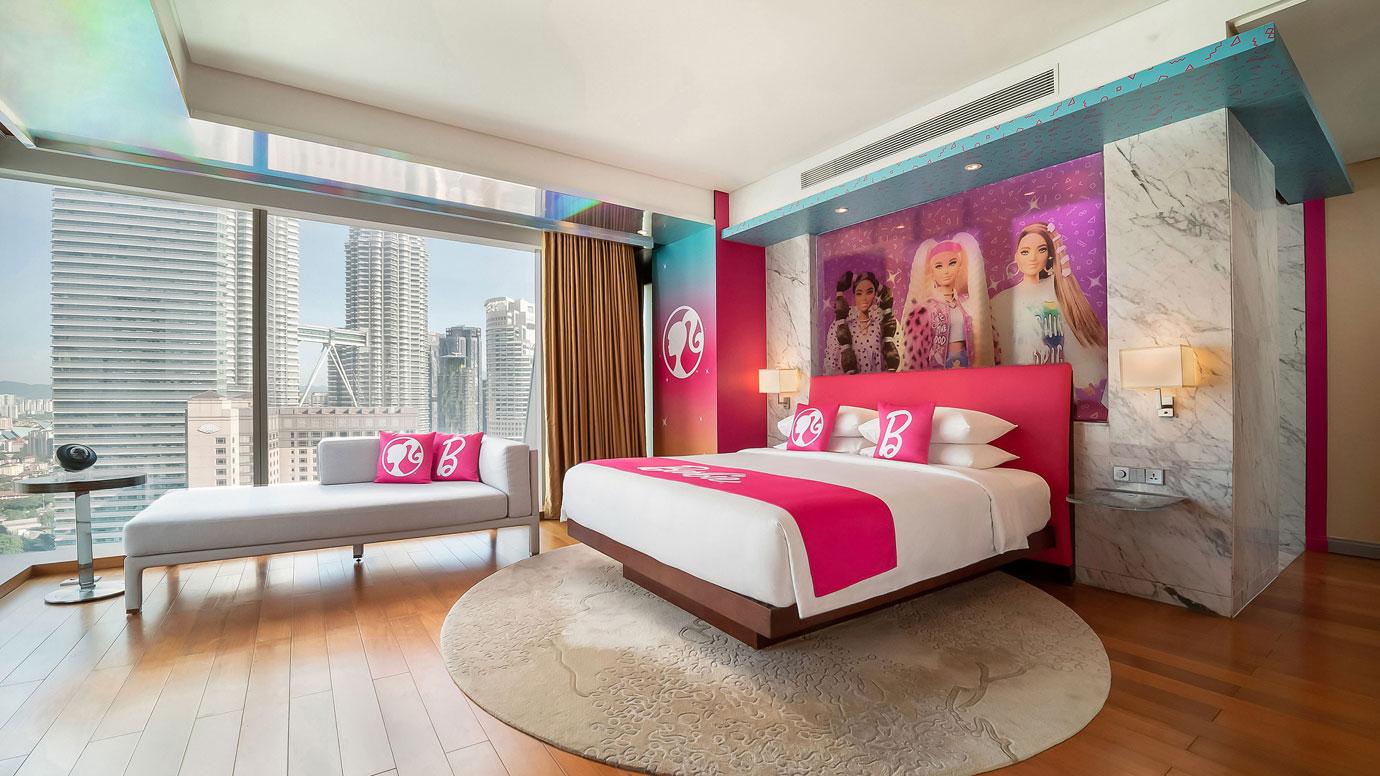 Check out those views! Guests can start booking on December 18 and will be allowed to pick from several themed rooms, including Barbie Fantasy, Barbie EXTRA and Barbie You Can Be Anything.
Article continues below advertisement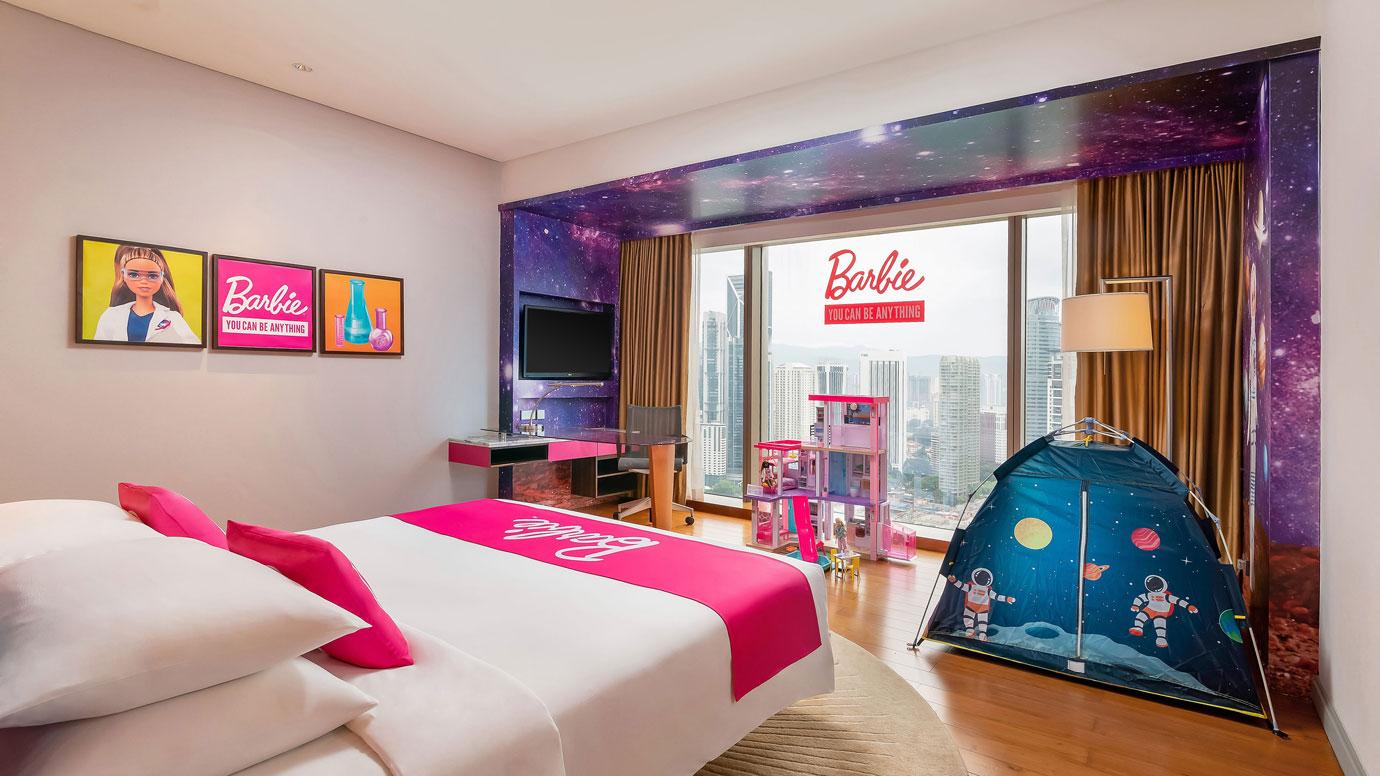 The Barbie You Can Be Anything space pays homage to the doll's countless career paths, which include doctor, astronaut and scientist. Kids that come along will be over the moon to see that the rooms include actual Barbie toys they can play with during their stay.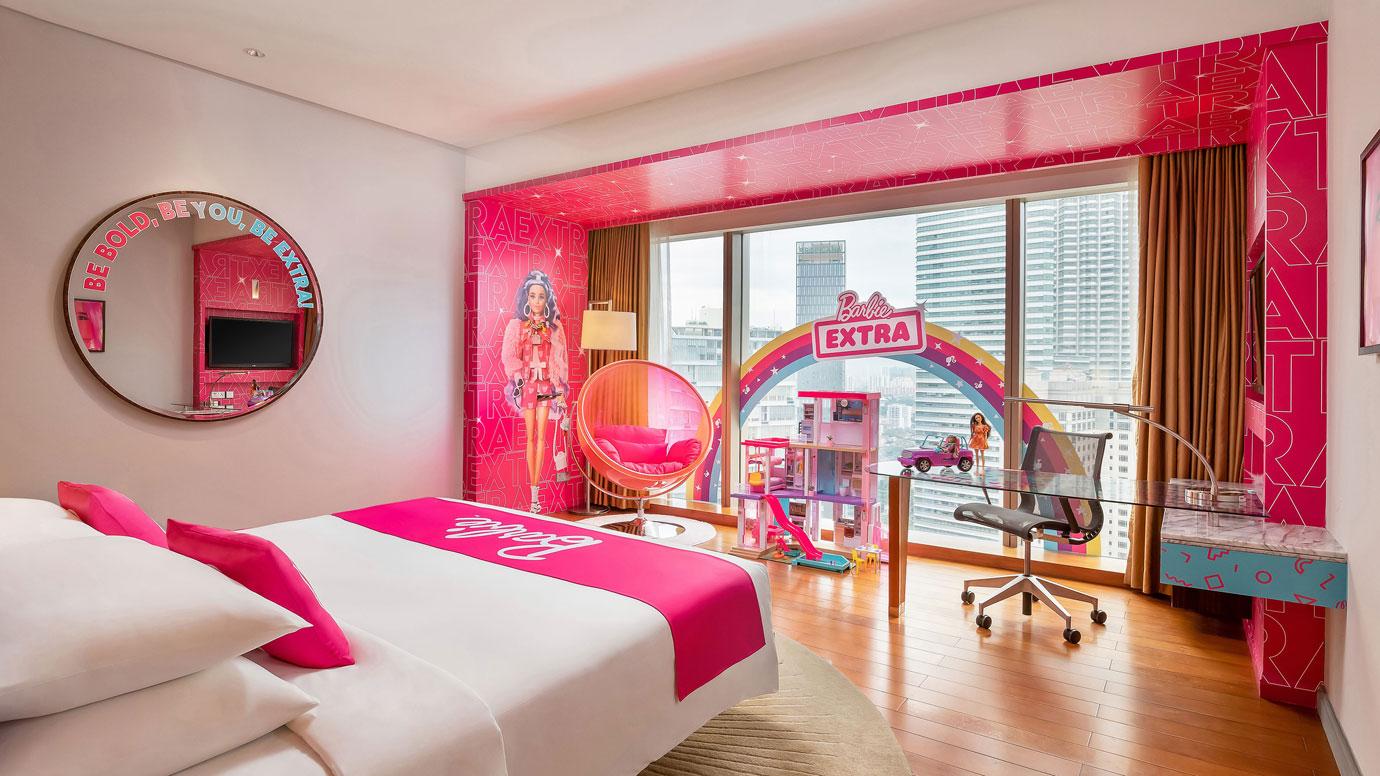 "Be bold, be you, be extra," a mirror states in the Barbie Extra accommodations. The room features a fun chair and a fashionable Barbie decal on the wall, with a rainbow adorning the floor-to-ceiling window.
All of the spaces are equipped with standard amenities, including a safe, TV, mini bar and WiFi.
Article continues below advertisement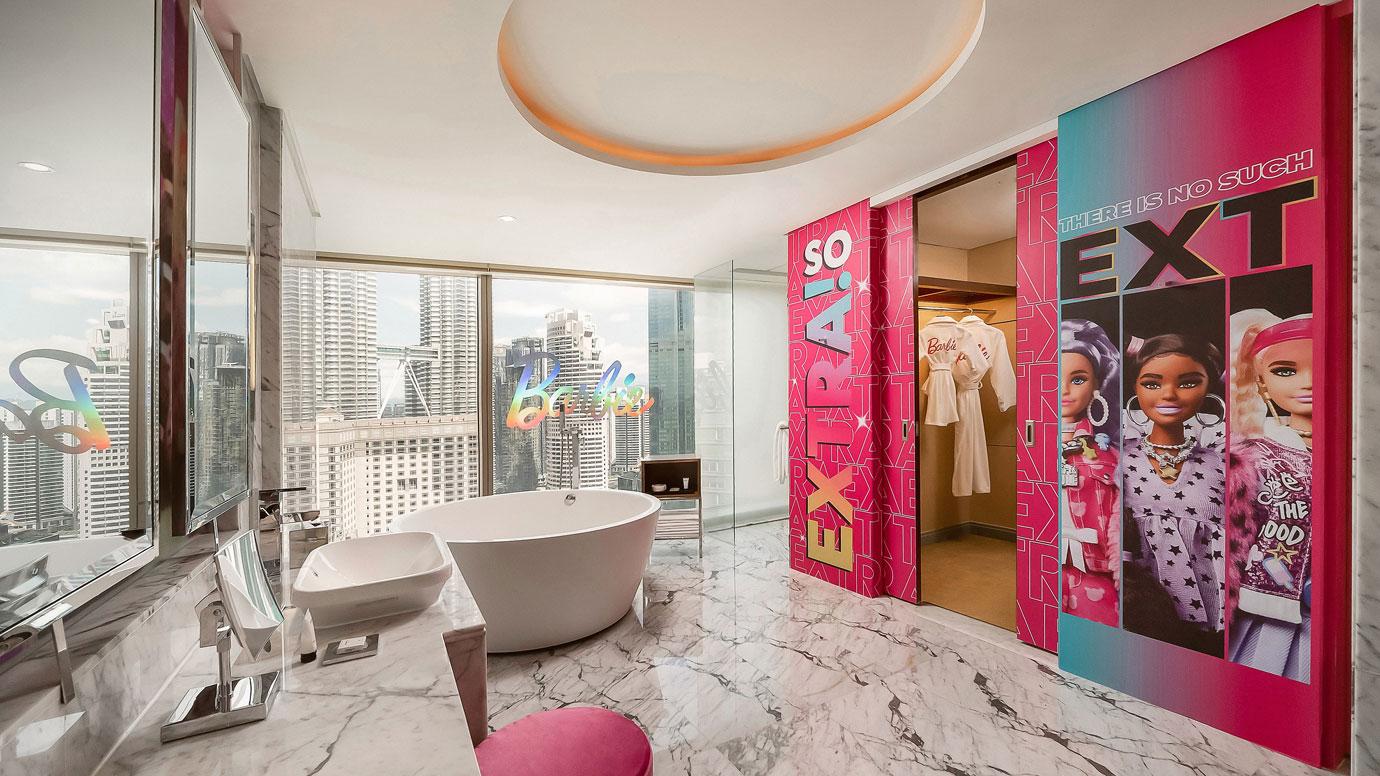 Get dolled up in the stunning bathroom. This suite offers a round marble tub, rainfall shower and features Liquid Crystal Glass (LCG) that allows you to add some privacy by changing a setting.
And of course, there's a walk-in closet to stash all of your gear!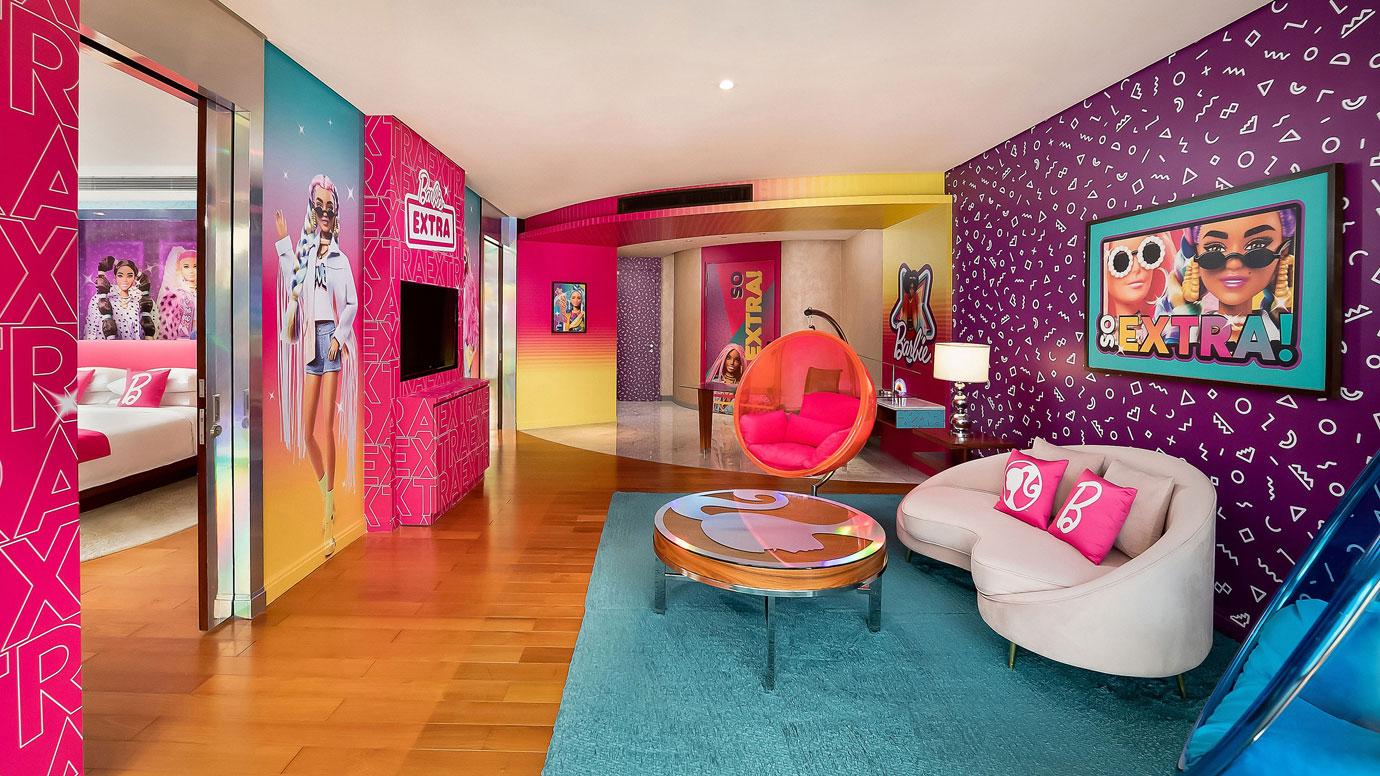 Article continues below advertisement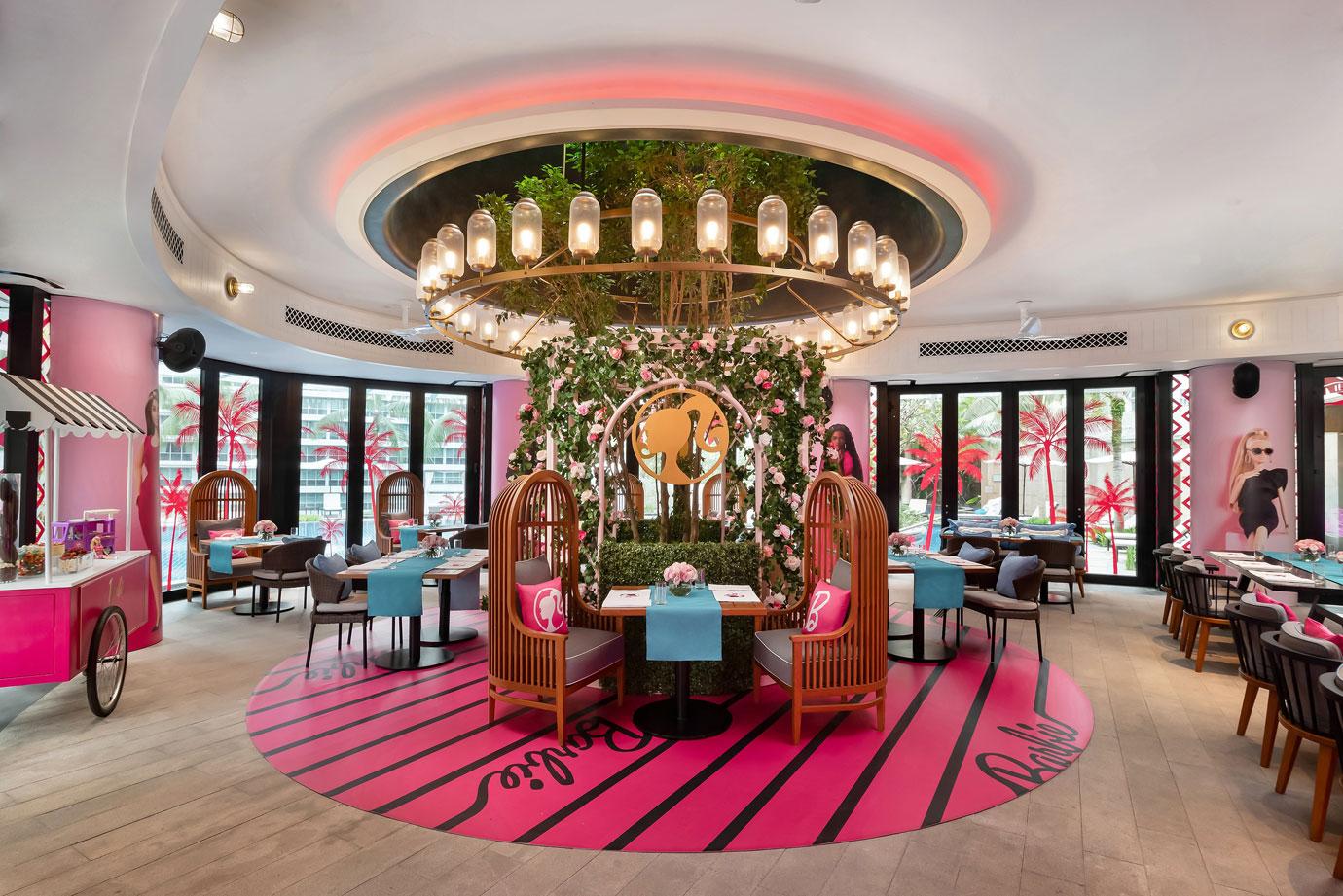 The party isn't over when you leave your room, as the hotel also has a brand new Barbie Cafe serving breakfast, afternoon tea and evening cocktails.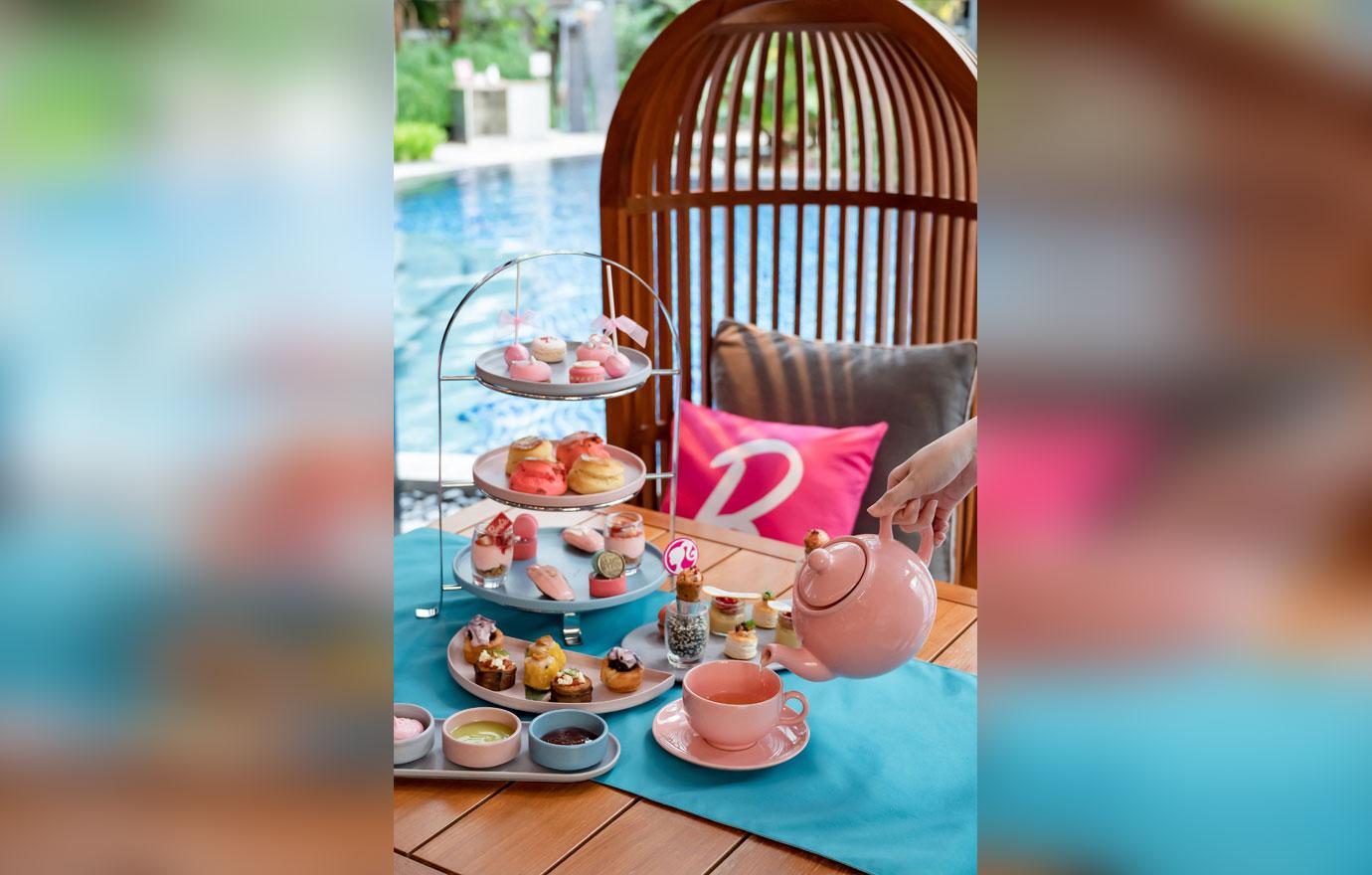 The venue is described as "a glasshouse restaurant of photogenic wonders."
Article continues below advertisement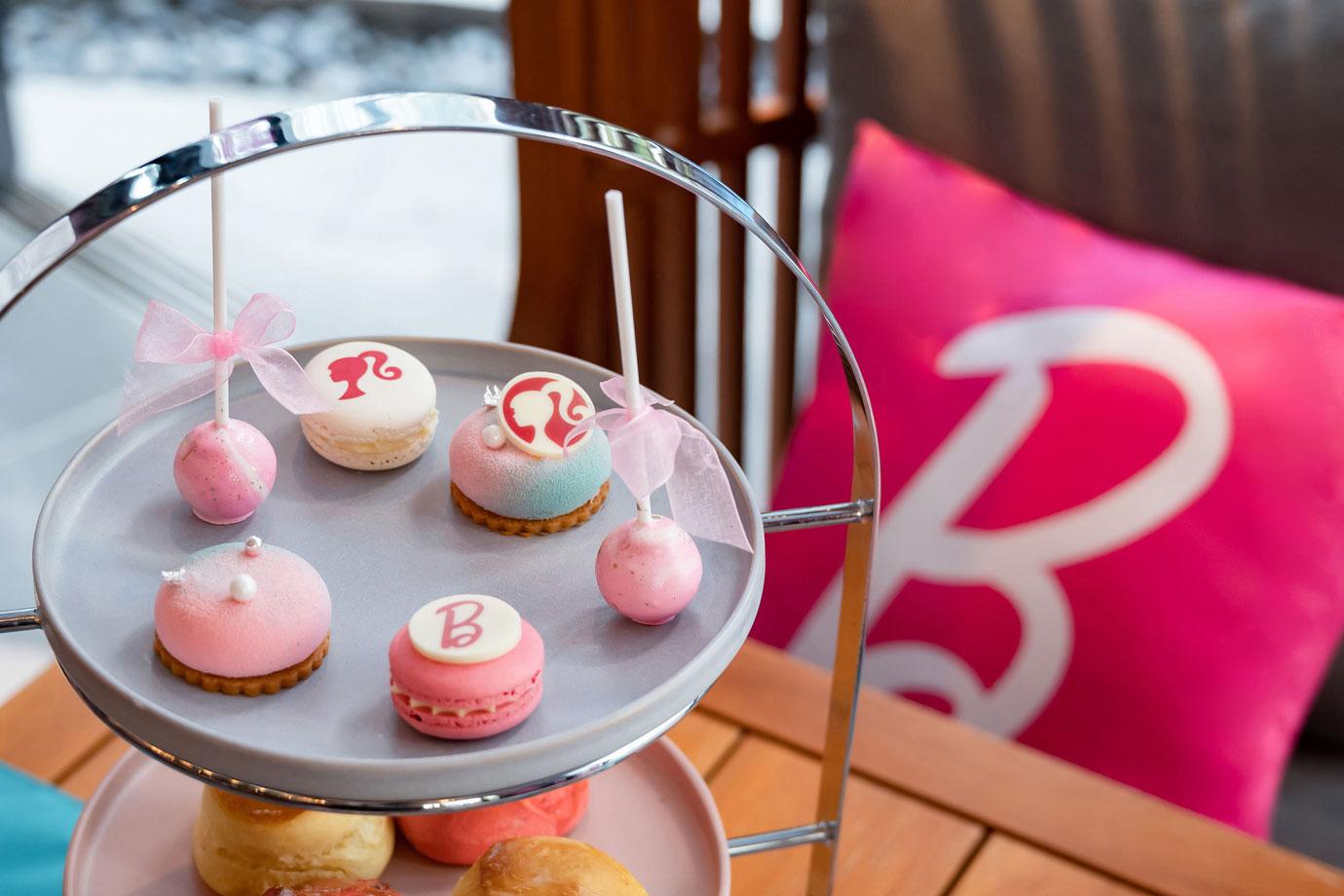 "For more than six decades, Barbie has reminded children around the world of their limitless potential," noted Olivier Lenoir, General Manager of Grand Hyatt Kuala Lumpur. "Our guests are always in search of something new, so we are fortunate to have this privilege to share what we stand for through something more than just words — a unique experience where they can validate these values themselves."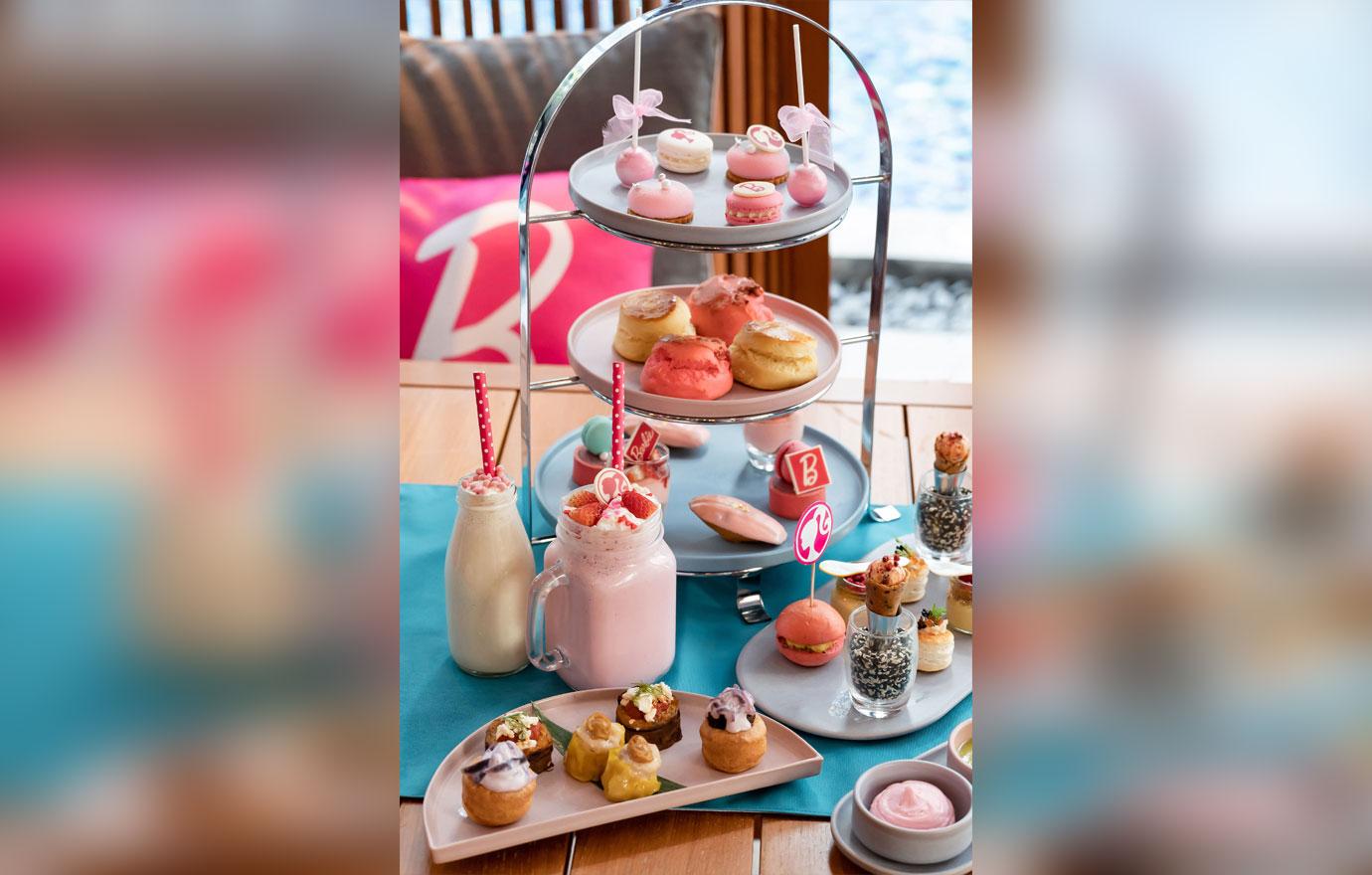 Sweet treats include milkshakes, cheesecake and scones, but dishes like Yorkshire pudding and lobster are also available.
Perhaps most enticing is the pink chocolate fountain, which you can dip fruit and marshmallows into!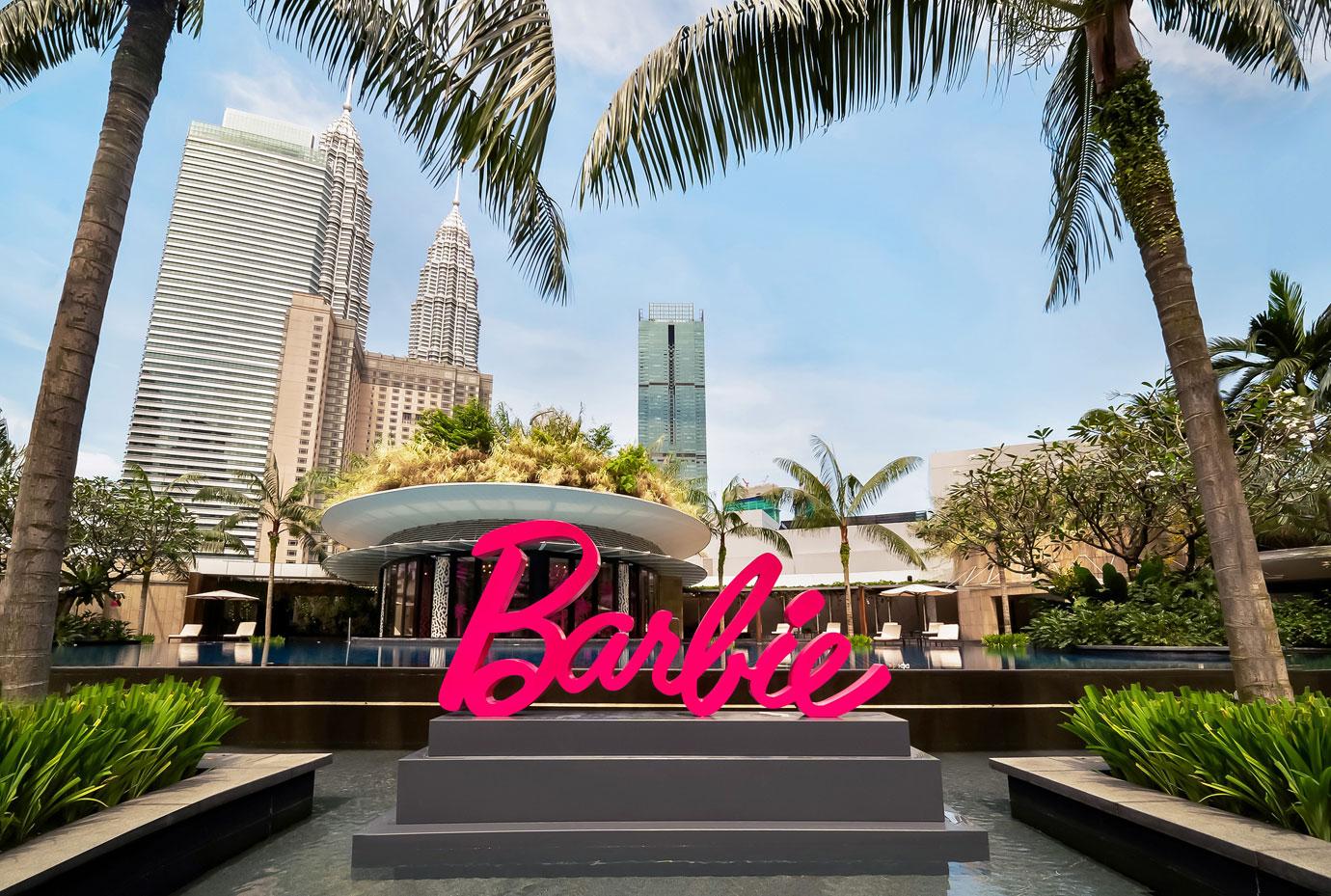 "We are delighted to see the Barbie Ultimate Staycation come to life in South Asia," shared General Manager of Mattel South Asia, Murat Ariksoy.
The Barbie Ultimate Staycation by Grand Hyatt Kuala Lumpur can be booked via inclusive packages like Made in Malibu and Suite Dreams.
For more info and to book your stay, click here!