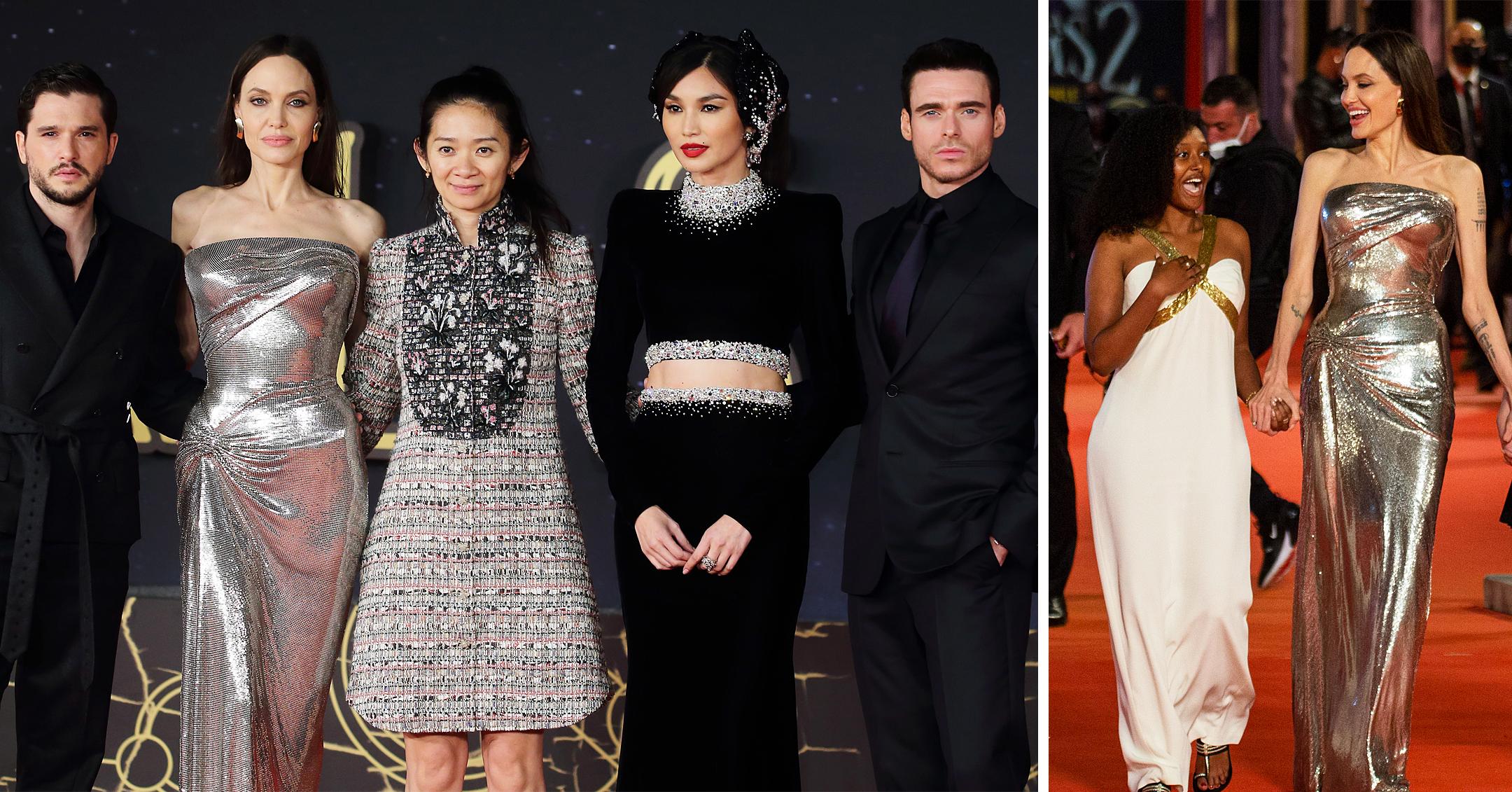 A Breathtaking Angelina Jolie Brings 2 Of Her Daughters To 'The Eternals' Premiere Alongside Costars Gemma Chan & Kit Harington: Pics
The cast of The Eternals didn't disappoint at the movie's October 24 premiere in Rome.
Held at the Auditorium Parco della Musica, every star brought their A-game when it came to fashion, and Angelina Jolie brought two very special accessories: daughters Zahara and Shiloh!
Scroll down to see photos from the big night.
Article continues below advertisement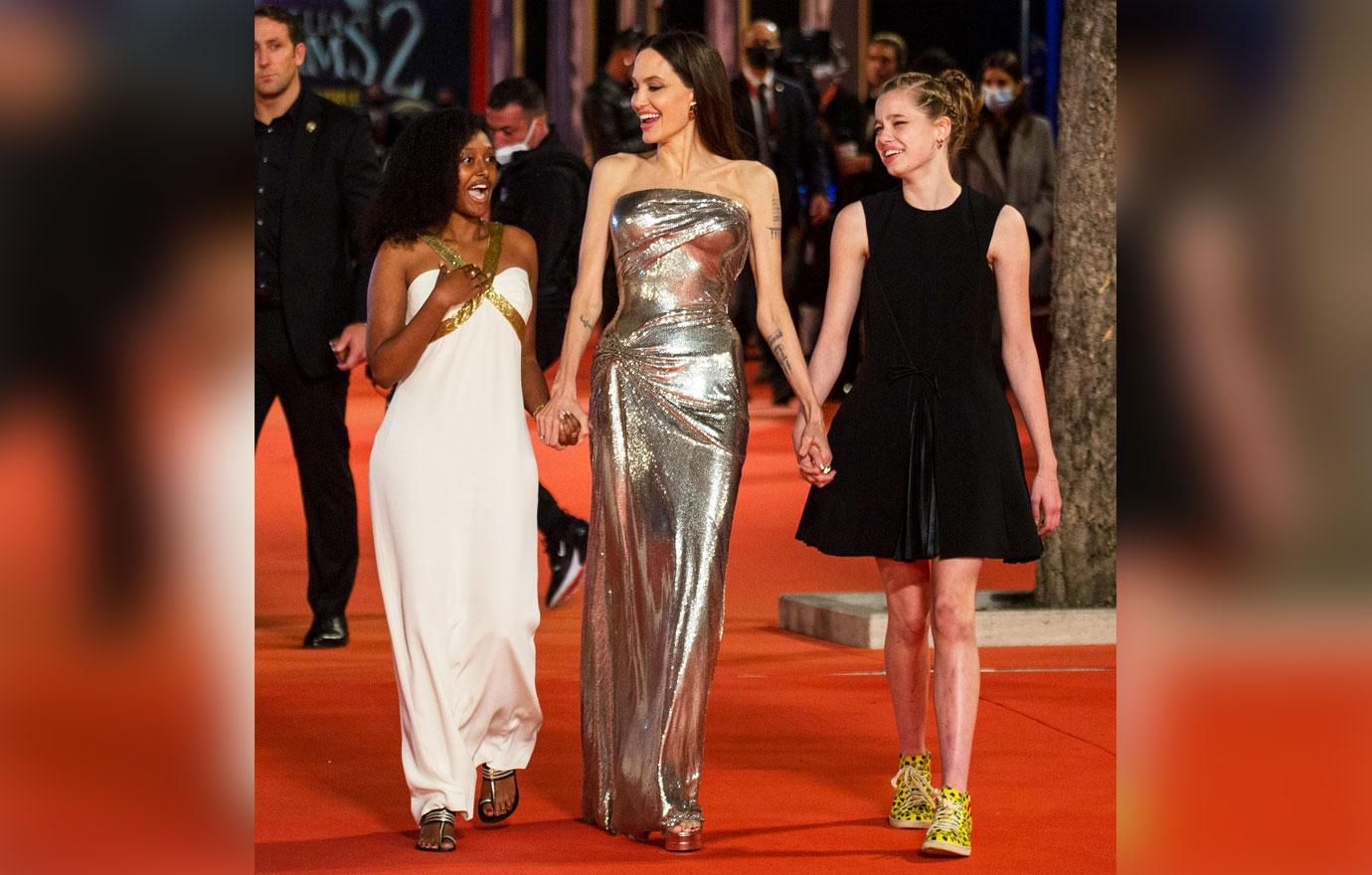 There they are! The mom-of-six stunned in a strapless silver gown by Versace and matching platform heels, while 16-year-old Zahara (left) opted for a white and gold maxi dress and sandals. Shiloh, 15, showed off her youthful style in a black minidress and yellow leopard sneakers.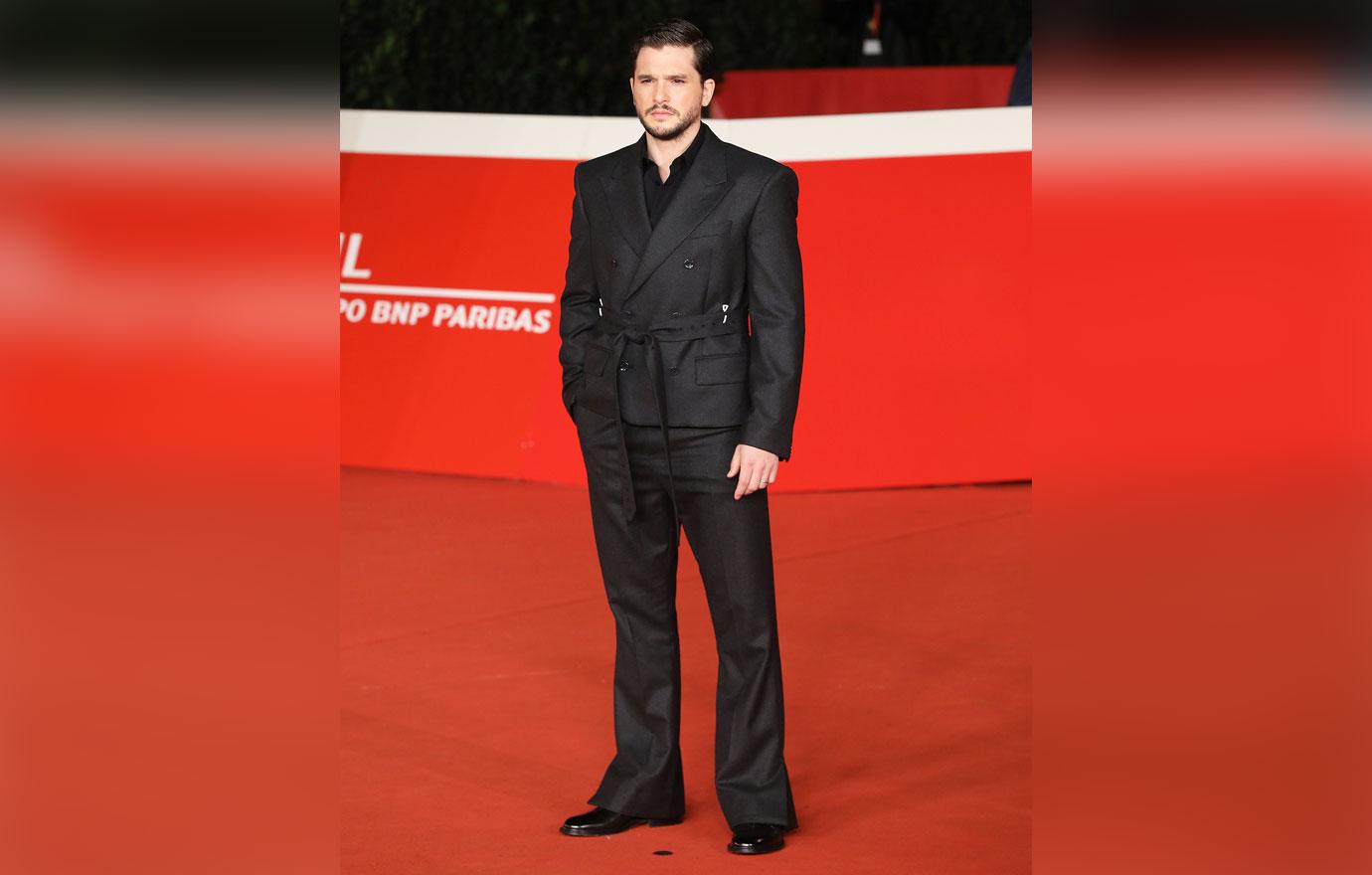 Article continues below advertisement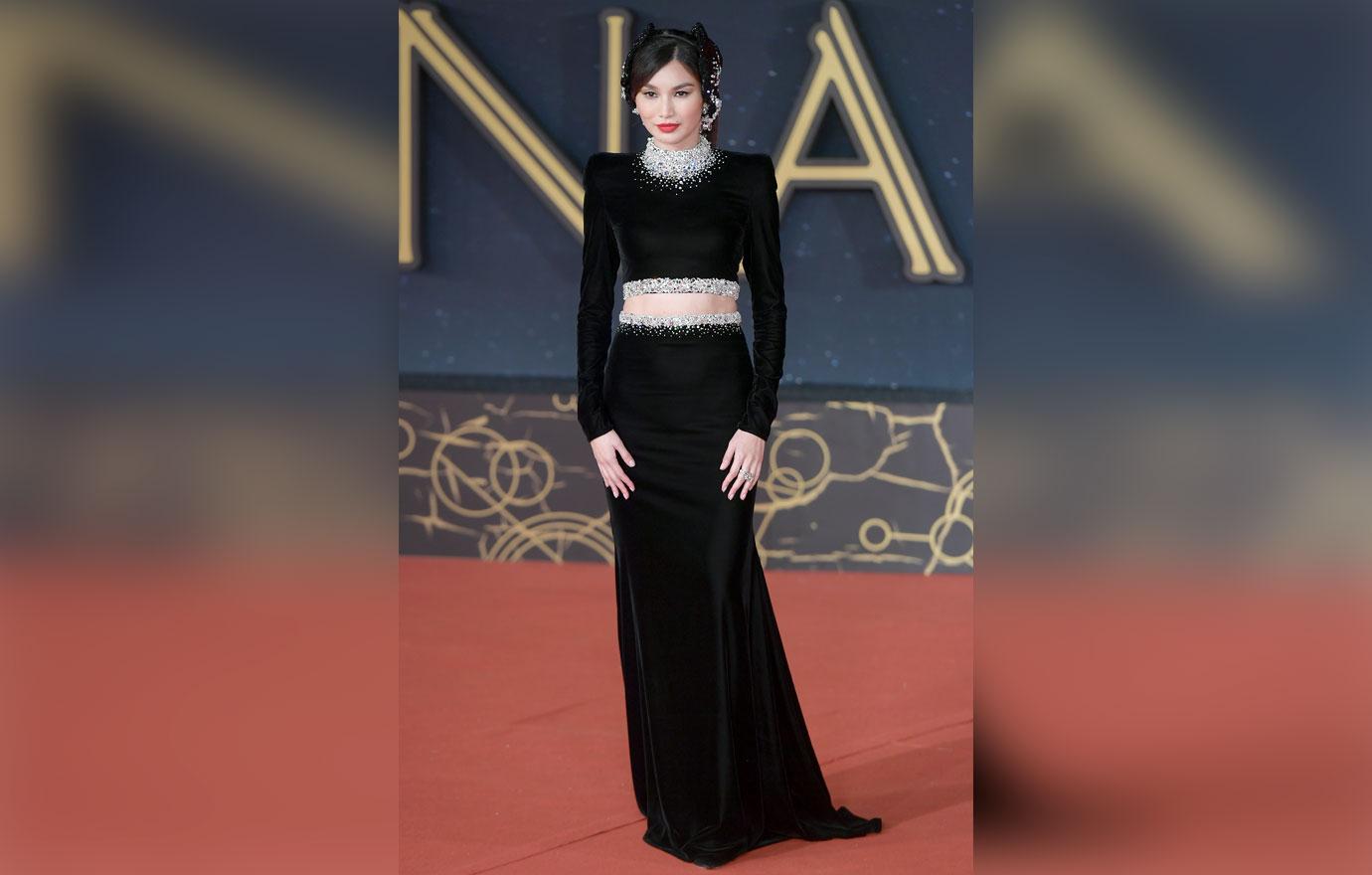 Out of this world! Gemma Chan wore a black two-piece that was embellished with Swarovski crystals. On Instagram, the actress revealed that the style was made by Sohee Park, an "emerging South Korean designer based in London."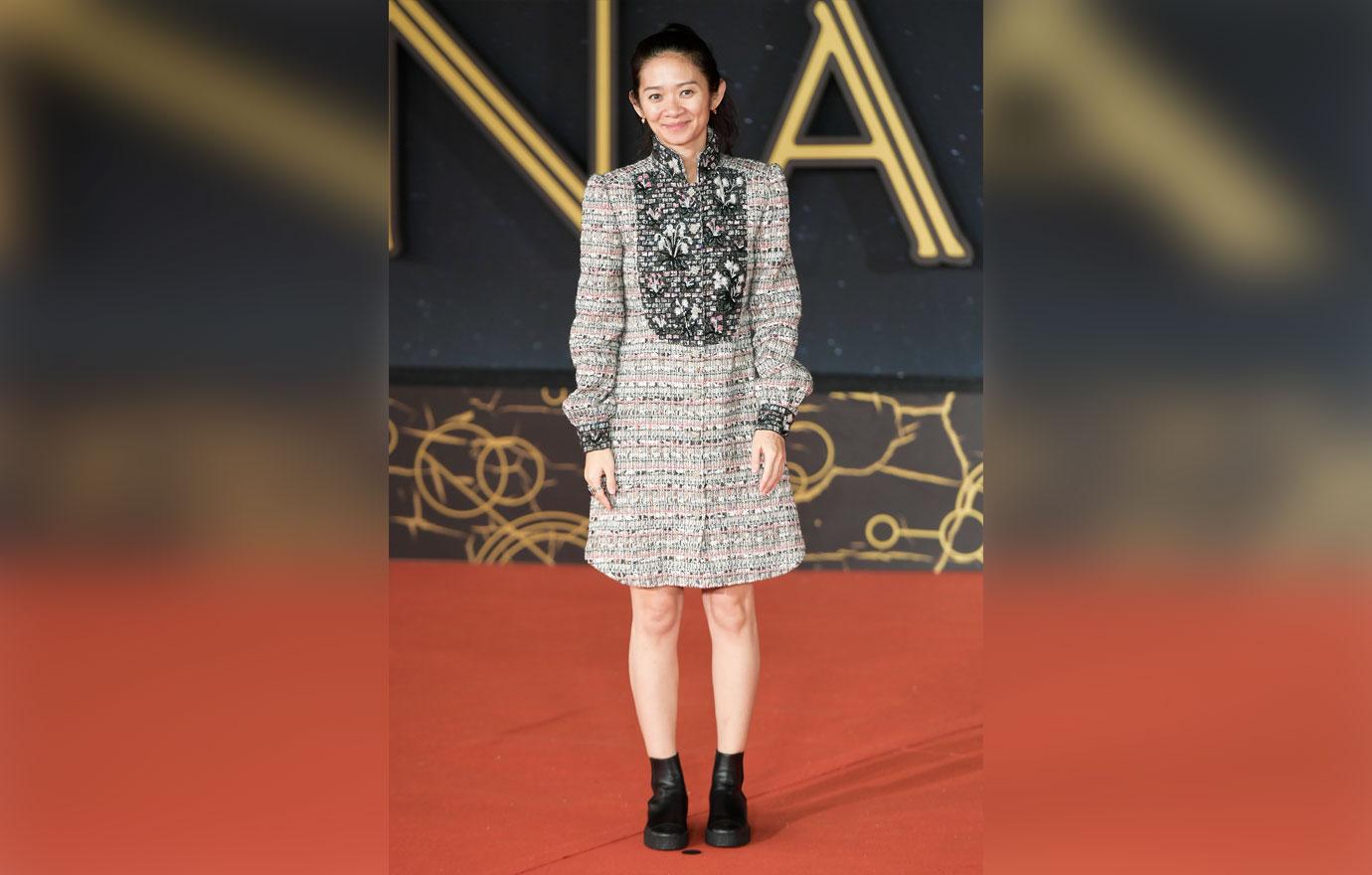 Article continues below advertisement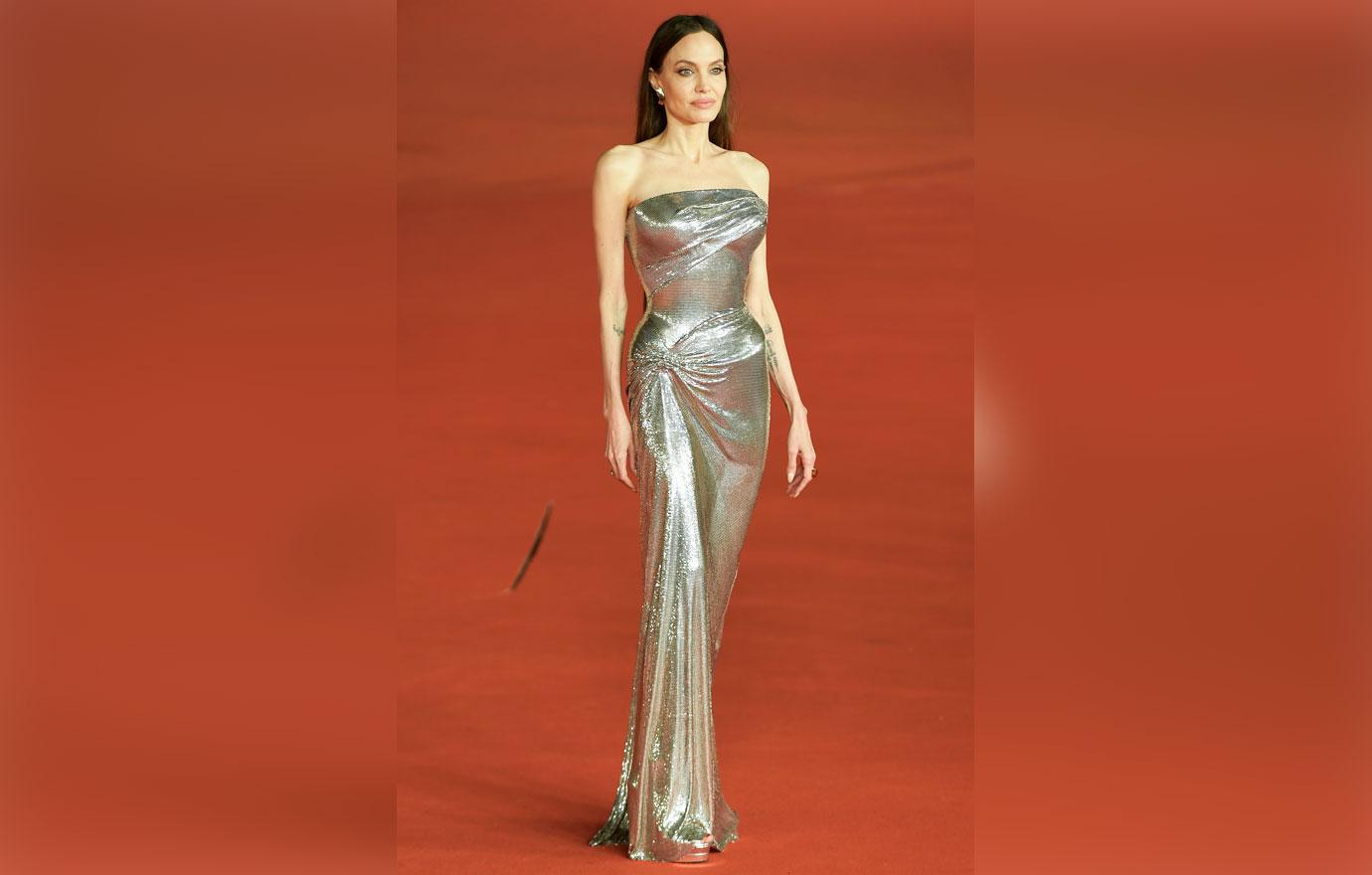 According to British Vogue, the star's mesmerizing column gown was made with "heritage metal mesh" that came from Versace's archives.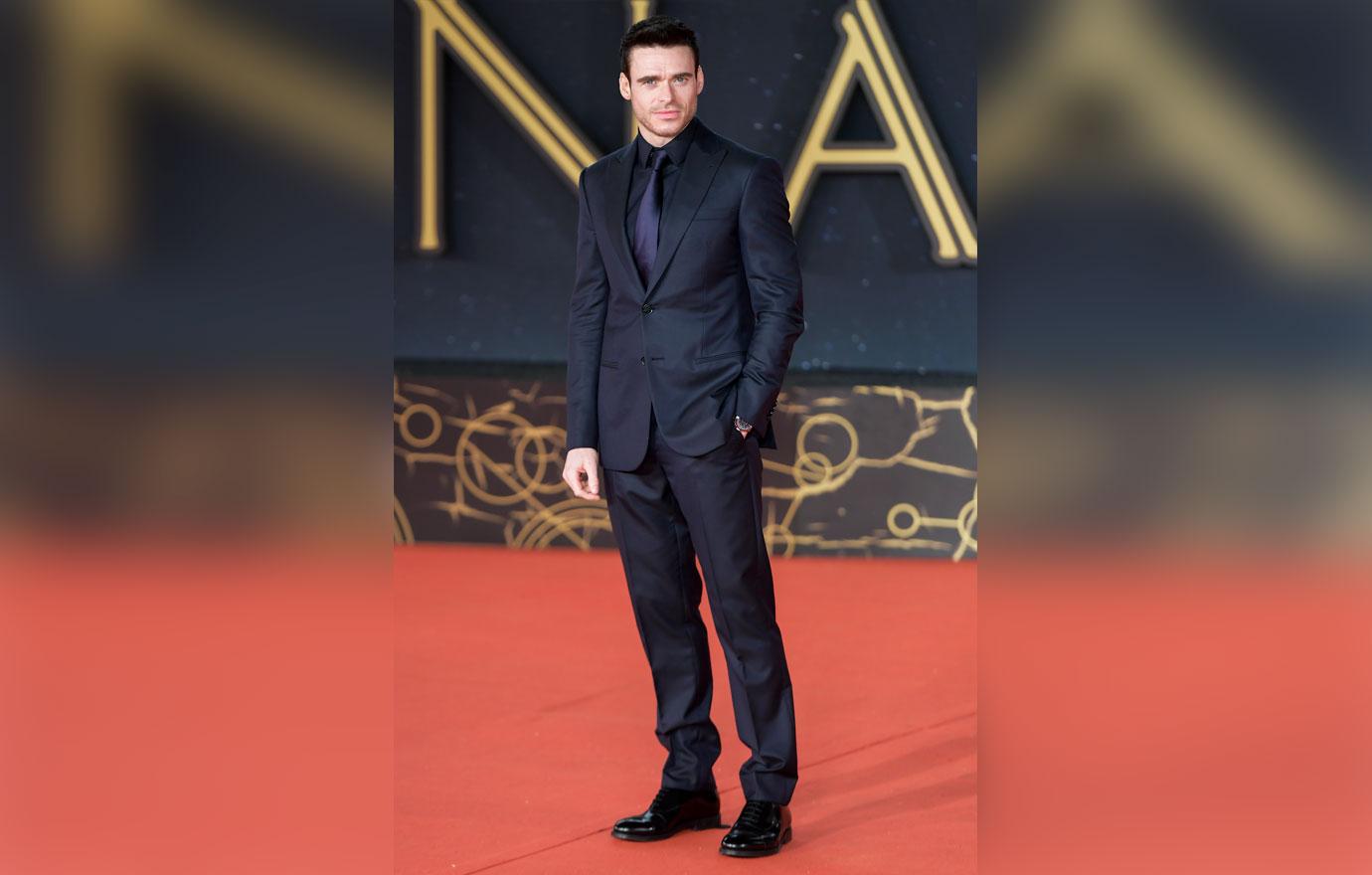 Article continues below advertisement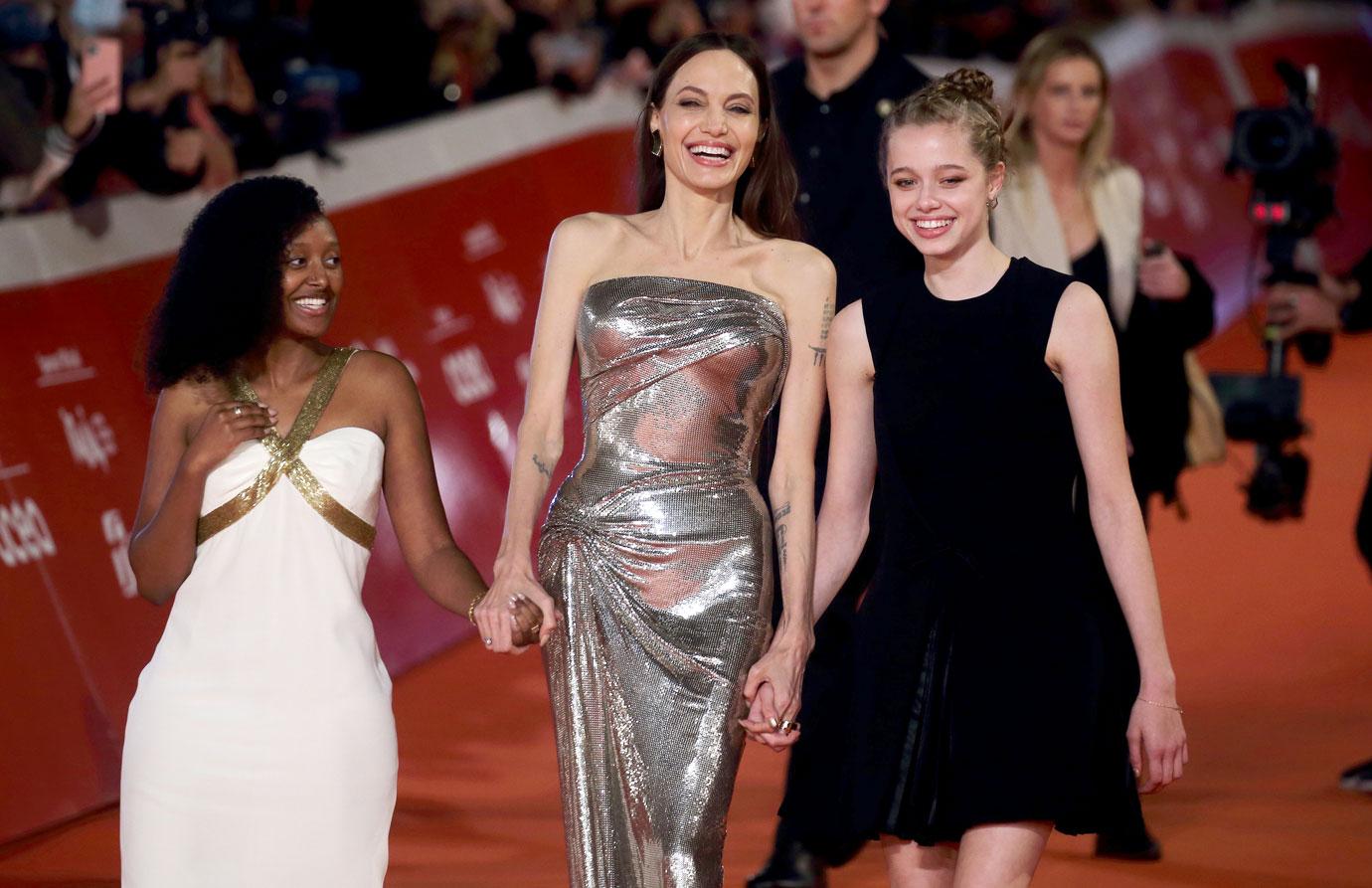 What a trifecta! Jolie and her girls held hands while walking the red carpet.
The Oscar winner has revealed that she was excited to join the Marvel family because she has a "slightly unconventional family myself, so it felt familiar."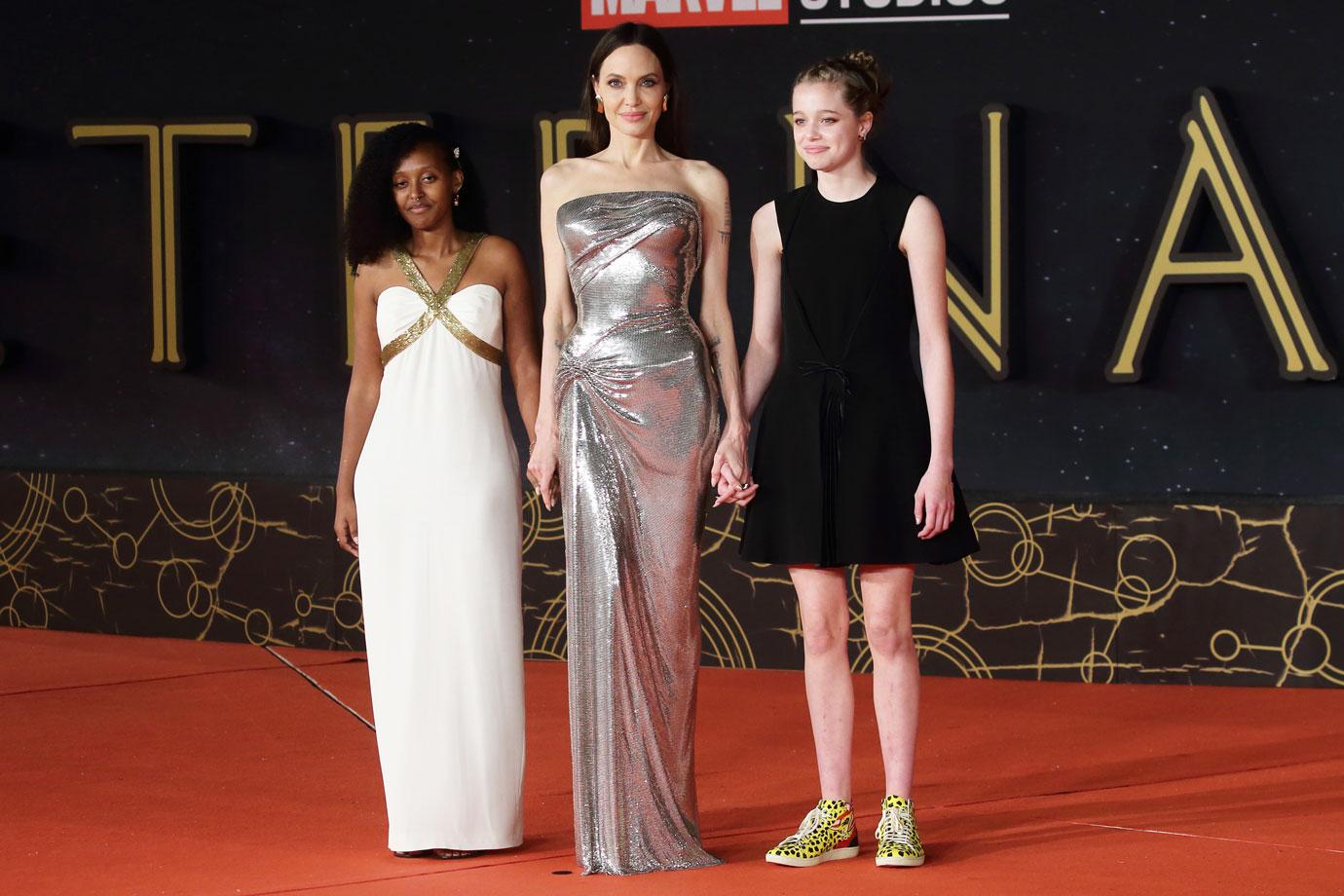 At the Los Angeles premiere of the superhero movie, Jolie's two girls were joined by their other siblings: Maddox, 20, and 13-year-old twins Vivienne and Knox. Son Pax, 17, was the only one who didn't attend.
Article continues below advertisement
For that event, the family "did all vintage and upcycled my old stuff," the humanitarian revealed, with Zahara wearing the same Elie Saab Couture gown she donned at the 2014 Oscars.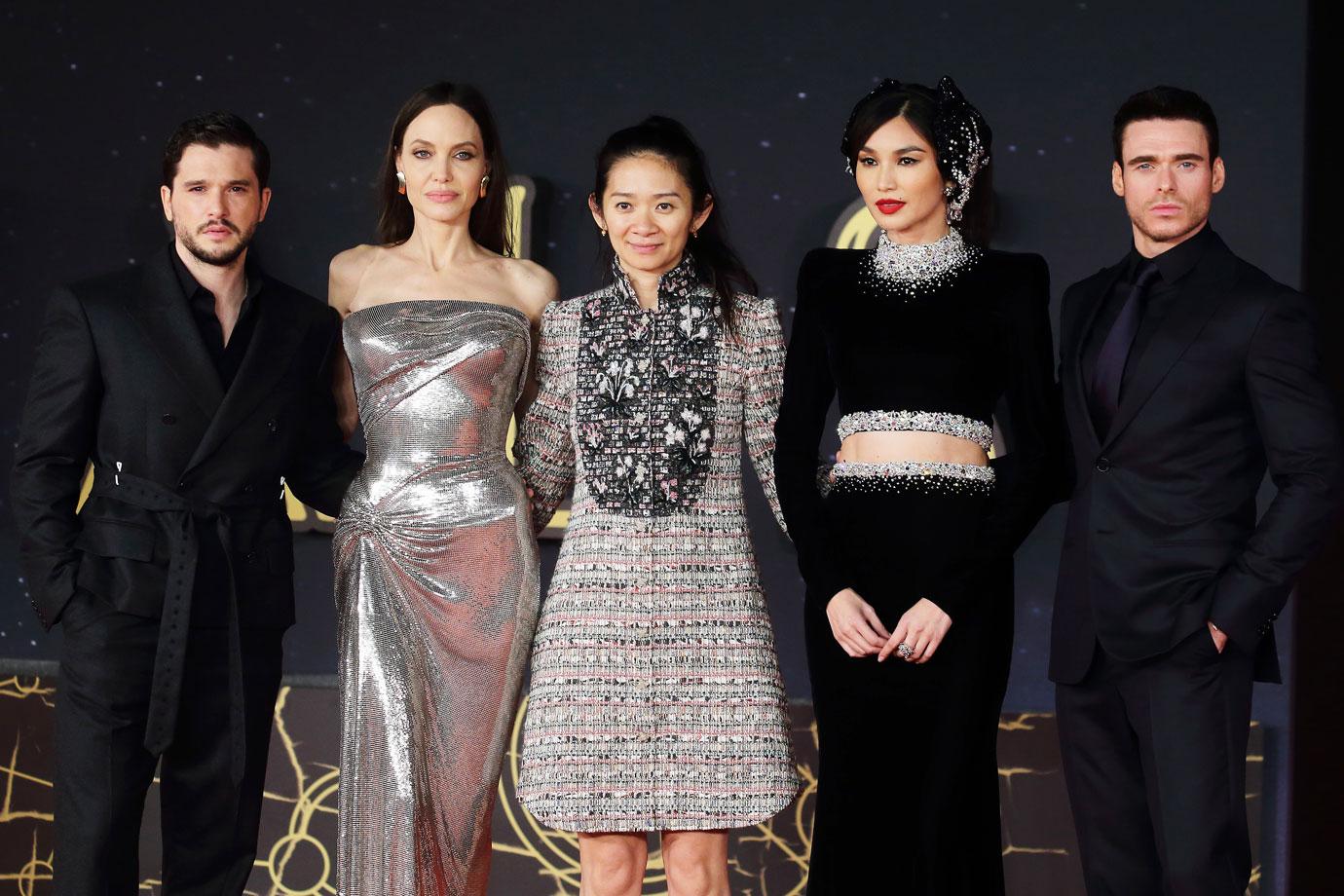 The gang's all here! Jolie spilled that the cast instantly bonded on set.
"Standing there next to each other, the first time we all stood in our suits together and took off our secrecy cloaks and had to stand there for the shot, what you felt was just a lot of support," she recalled. "We were smiling at each other, and there was just a lot of kindness."