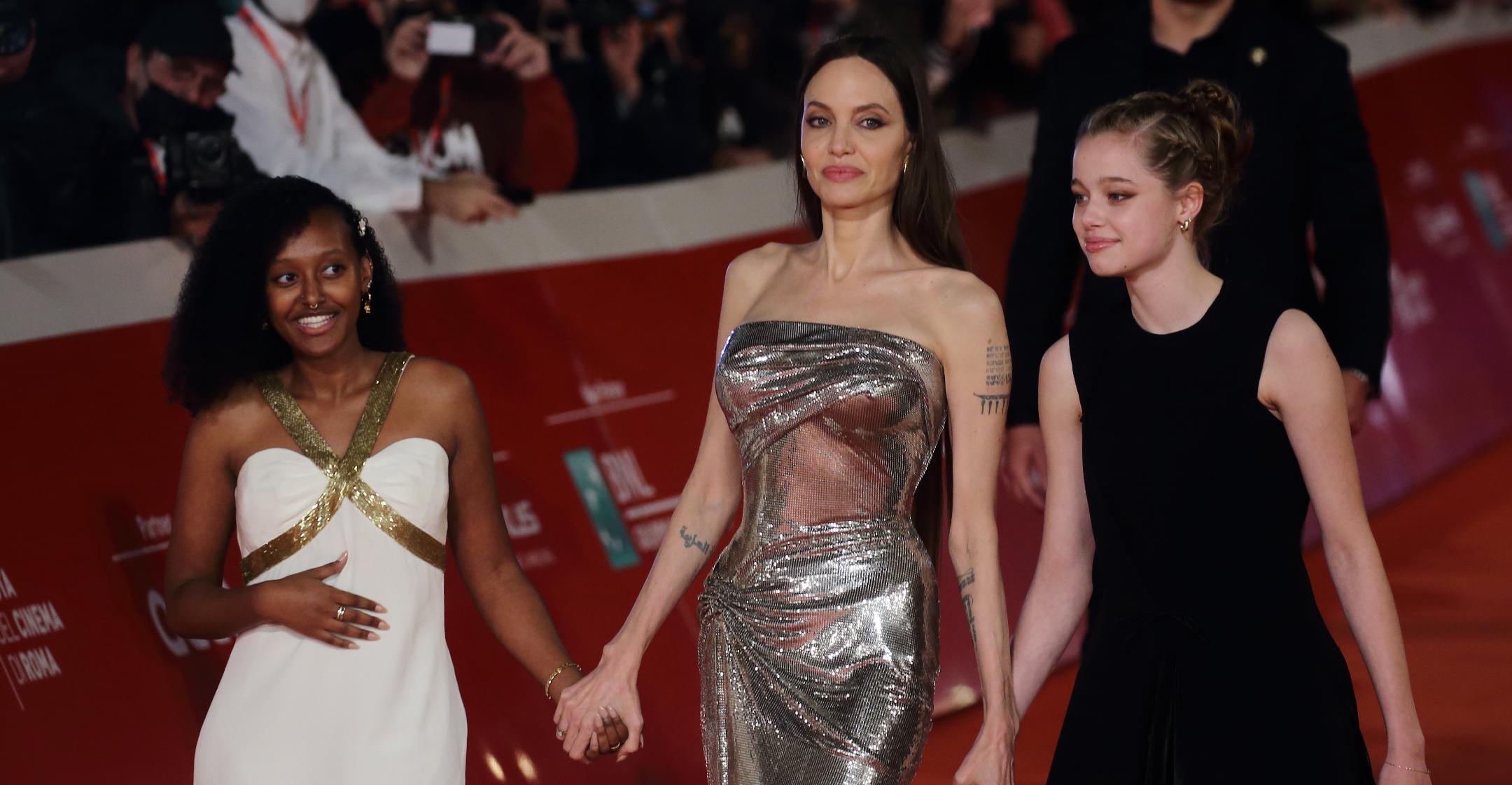 Angelina Jolie Admits She's 'Not A Perfect Parent By Any Means,' But Her Kids Turned Out To Be 'Pretty Great People' Anyway
Angelina Jolie adopted her first child, 20-year-old son Maddox, in 2002, and since then, she's become a mother to five more children — but the Oscar winner insisted that she still has much to learn.
Article continues below advertisement
"I'm not a perfect parent by any means. Every day I feel like I'm more aware of everything I don't do right," she shared with PEOPLE. "And I'm pretty tough on myself, because I feel often, 'Am I doing the right thing? Did I say the right thing?'"
Despite her self-doubt, the actress declared that her brood — which also includes Pax, 17, Zahara, 16, Shiloh, 15, and 13-year-old twins Vivienne and Knox — "are pretty great people" who have all had a "very significant effect on each other."
Article continues below advertisement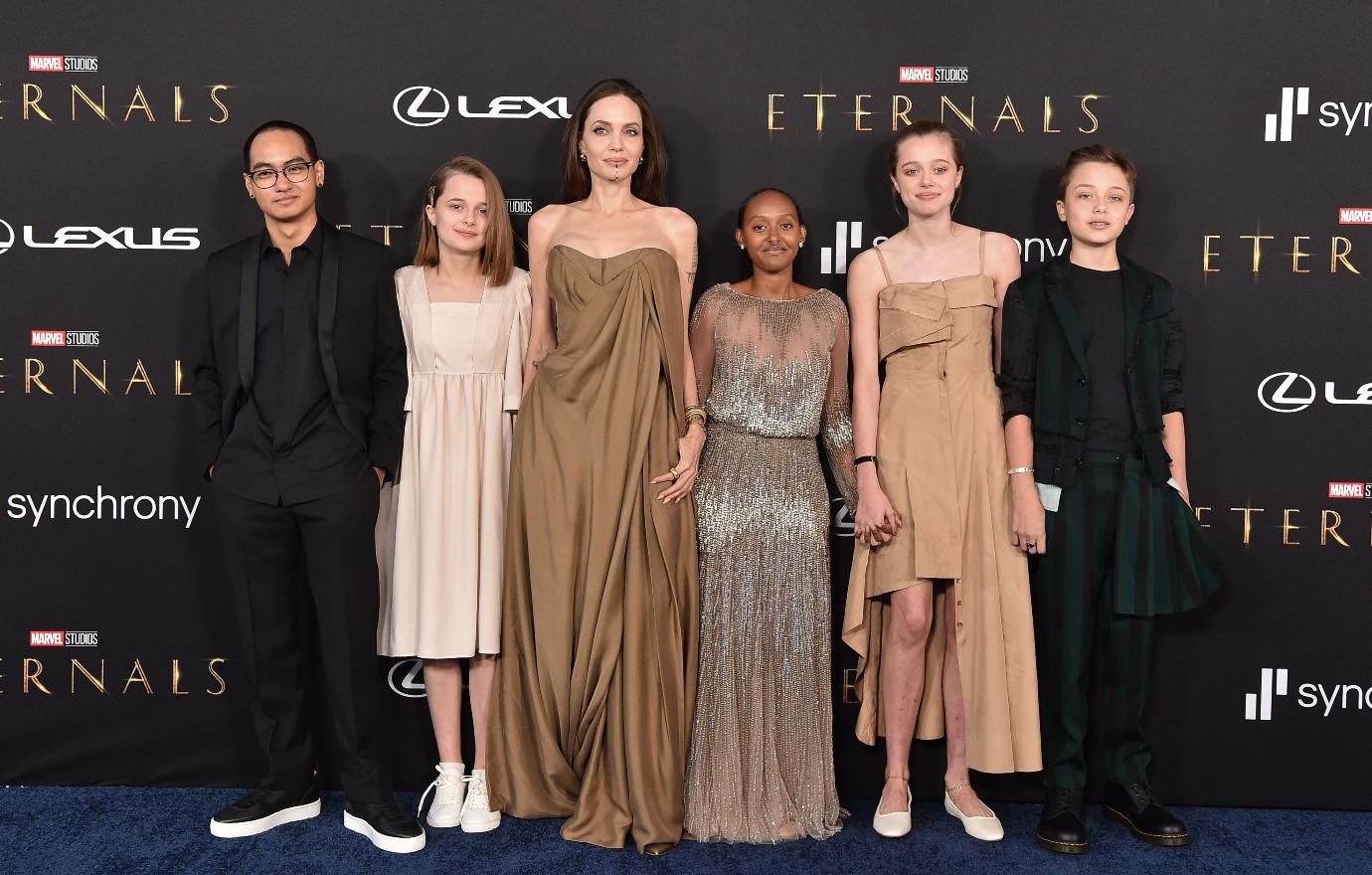 The humanitarian noted that she's "curious" to see who they each become, and she's vowed to "be there to support and develop all the different aspects of who they are."
Article continues below advertisement
"I have six very individual human beings in my home. I am so excited about all the different stages and feelings and curiosities that they go through. Why wouldn't you be?" she said. "We're supposed to help them figure out who they are. And you can't figure out who they are if you don't enthusiastically develop with them."
Jolie also revealed that she's "very honest" and "very human" with her brood.
The star recently brought some of her kids to a few of the premieres for her new flick The Eternals, with each of them wearing her old clothes.
She told E! News that when it comes to them borrowing her clothes, "I'm like, 'Oh my god, wear it and wear it better than me! Take it, it's your turn.'"
One thing that the pack certainly won't be looking to steal from her massive closet is the skintight ensemble she wears in the Marvel film, as she admitted that they might have a weird reaction to seeing her in the costume.
"Would you wanna see your mother wearing that?" she quipped before they went to a screening. "I don't know, they haven't seen the movie, but your mom walks in with a gold spandex outfit and gold hair, they're like, 'What do you do for a living? What are you? Get back in you robe.'"