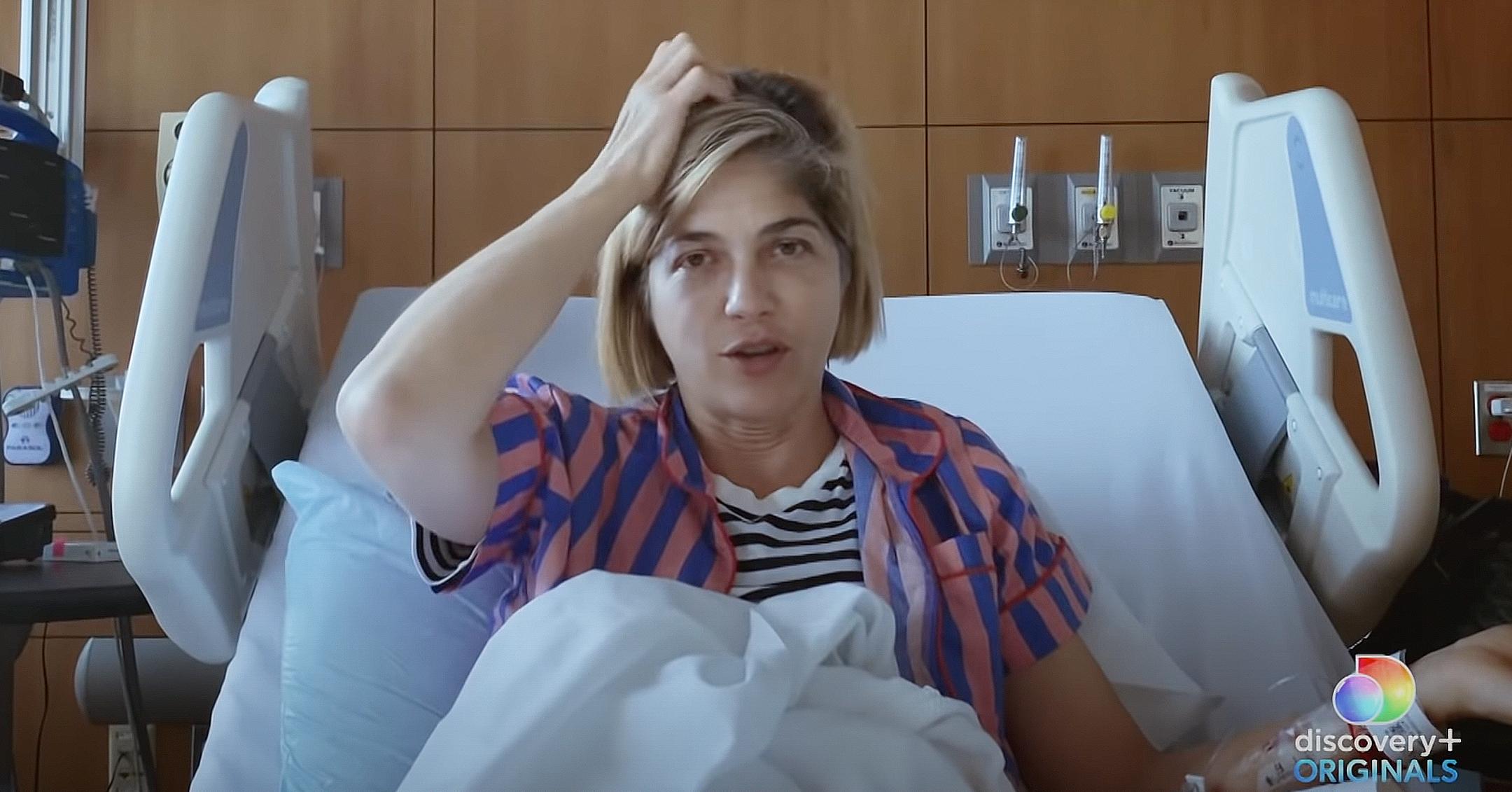 Actress Selma Blair Details Her Fight With Multiple Sclerosis In Emotional Documentary — Watch The Trailer
Actress Selma Blair has shared the highs and lows of her battle with multiple sclerosis since publicly revealing her diagnosis in late 2018, and now, she's giving fans an even deeper look into what she calls her "final days" through her documentary Introducing, Selma Blair.
Article continues below advertisement
The Cruel Intentions star decided to bring the cameras along on her journey after meeting Rachel Fleit, a filmmaker who also has an autoimmune disorder.
Article continues below advertisement
"I had the conviction of thinking I had something to share. You keep opening windows or closing doors and finding tools," Blair told Vanity Fair. "I hope my little life gives someone who needs it some hope or a laugh or more awareness of ourselves. I hope the film shows that M.S. varies. That people's strengths and weaknesses vary. All the emotions of life make healing variable too. For all of us."
The trailer for the project shows the Hellboy star walking with a cane, undergoing chemo treatments and discussing her decision to do a stem cell transplant.
Article continues below advertisement
She admits that she can experience a lot of pain at times, and the star is seen crying in several scenes while talking on the phone to her loved ones.
Still, her perseverance radiates through, as she gives herself a buzzcut, plays with her 10-year-old son, Arthur, and cracks jokes while sitting in a hospital bed.
Article continues below advertisement
"The film explores complex issues ranging from dissecting deep-rooted myths about beauty, and the collective fear around disability and mortality," the synopsis reveals. "Complete with her trademark wit and humor, the film follows Blair as she reconciles a journey of monumental transition."
"I promised myself I wouldn't judge the process and I'm judging the process," she admits towards the end of the video. "Everything beautiful that I've known, that I've encouraged other people ... will it be true for me too?"
"Honestly, [this is] my first real starring 'role,'" the mom-of-one noted. "My beloved mother would be horrified how I let myself go in front of the camera. 'Abhorrent!' she would say."
Introducing, Selma Blair hits theaters on October 15 and will start streaming on Discovery Plus on October 21.