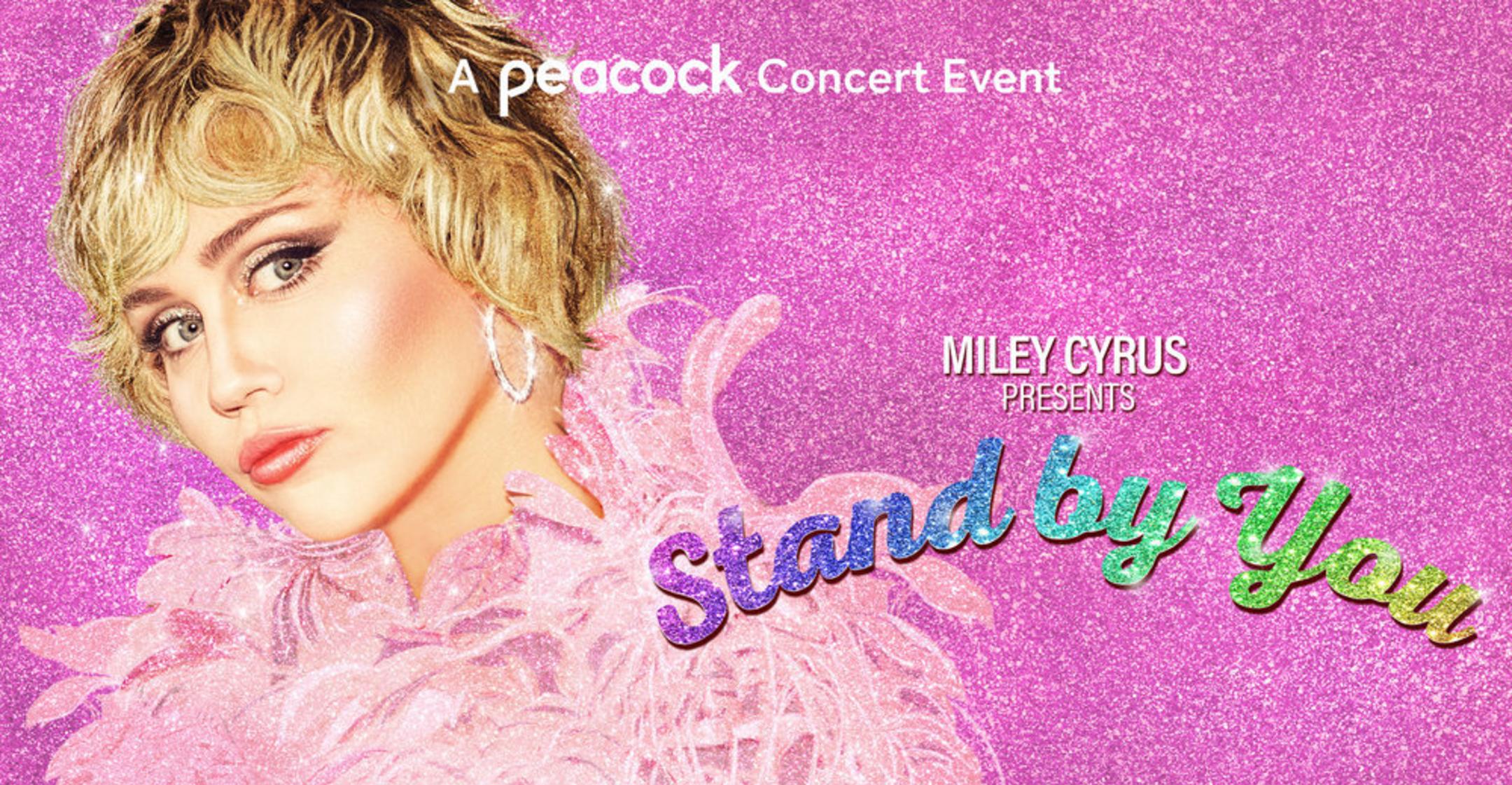 All That Glitters! Miley Cyrus' Concert For Pride Could Double As A Fashion Show — See The Trailer
It's time to party in the U.S.A! To celebrate Pride month, equality advocate Miley Cyrus is releasing a concert special on the Peacock streaming service. And if the preview is any indication, it's going to be one show-stopping performance.
"Tonight will be all about celebration," the singer tells the bustling audience at the Ryman Auditorium in her hometown of Nashville, Tenn. "Everybody is welcome here."
Article continues below advertisement
While the star will sing some of her own tunes like "The Climb," the trailer also shares snippets of her singing "I'll Stand By You," by The Pretenders and "Dancing Queen" by ABBA. In an Instagram post, Cyrus belts out Cher's "Believe."
She'll also be joined on stage by several country musicians, including Little Big Town, Maren Morris, Mickey Guyton and Brothers Osborne.
Article continues below advertisement
The Disney Channel alum also dons plenty of feathery looks, from an off-the-shoulder magenta minidress to a quirky white and rainbow-hued outfit. Throughout each performance, she rocks her blonde shaggy bob and plenty of bold, glittery makeup.
Article continues below advertisement
"This feels like a peaceful protest," she declared on the concert. "There are laws endangering the lgbtq+ community all around the country and even here in my home state - We can't stop and we won't stop doing everything in our power to create the changes we want to see not just here but AROUND THE WORLD!"
The Black Mirror star isn't shy when it comes to discussing her sexuality, and quite frankly, she doesn't care if other people don't understand it. "I love people, I love who I love," she shared. "I've had relationships with all genders and I'm down."
Miley Cyrus: Stand By You hits Peacock on June 25.