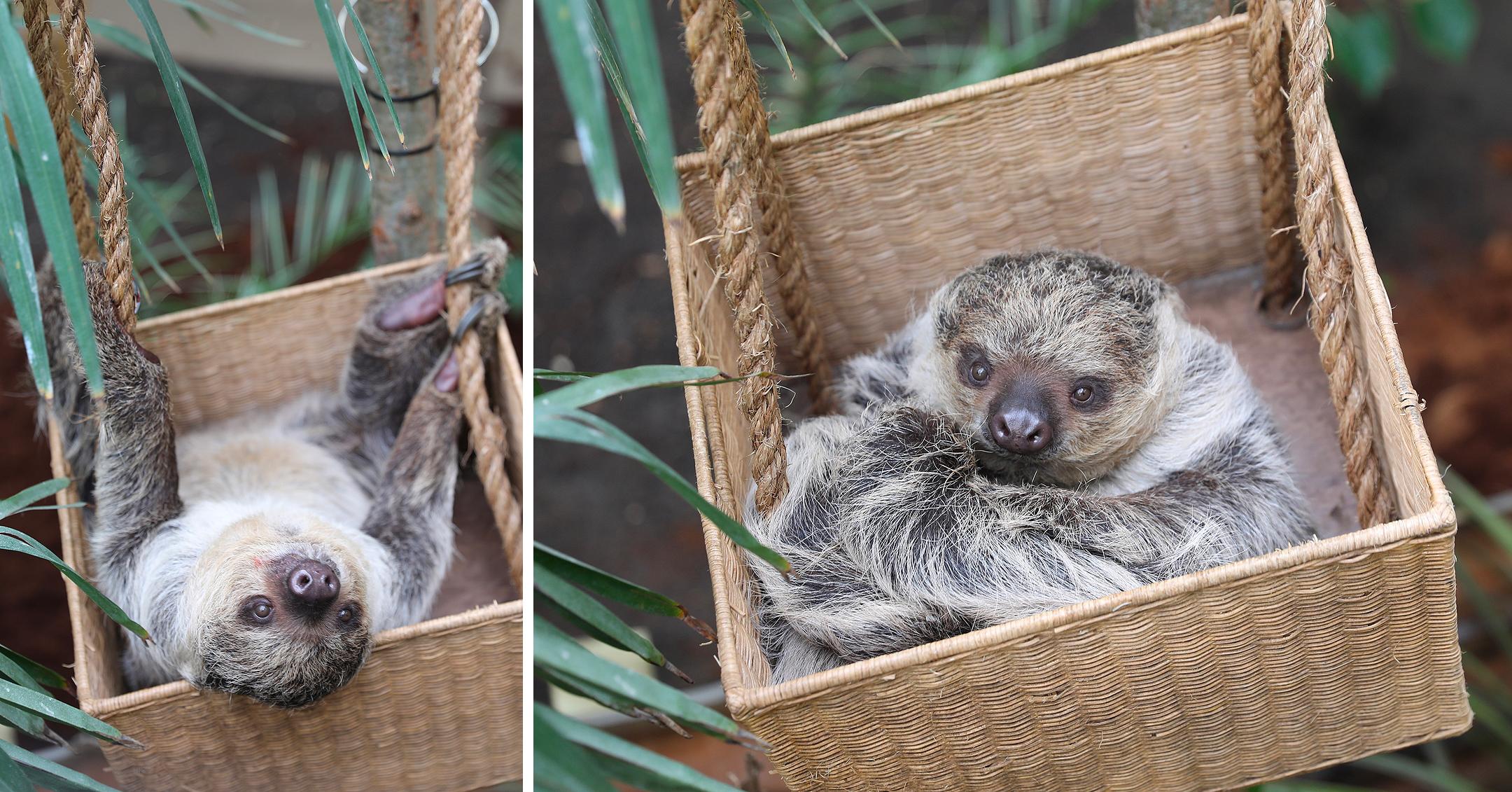 Two Adorable Sloths Find Their Home At Scotland's Edinburgh Zoo: See The Cuddly Critters!
The Edinburgh Zoo was proud to share photos of their newest residents: two Linne's two-toed sloths! The creatures, which are the only ones that reside in Scotland, can now be seen by guests inside the wildlife conservation charity's Sloths and Armadillos building.
Moana, also known as "Mo" is a 2-year-old male, while Feira or "Fe" is a 1-year-old female. They live in the exhibit with large hairy armadillos Nymeria and Diogo.
Article continues below advertisement
"We are thrilled to have welcomed this brand-new species to the zoo and hope visitors will be able to spot Mo and Fe in their incredible new home during their visit," announced senior animal experiences keeper Erika Oulton at the September 13 unveiling. "Our Brilliant Birds building has been refurbished to create an amazing space with lots of trees and ropes for our sloths to explore at their own pace."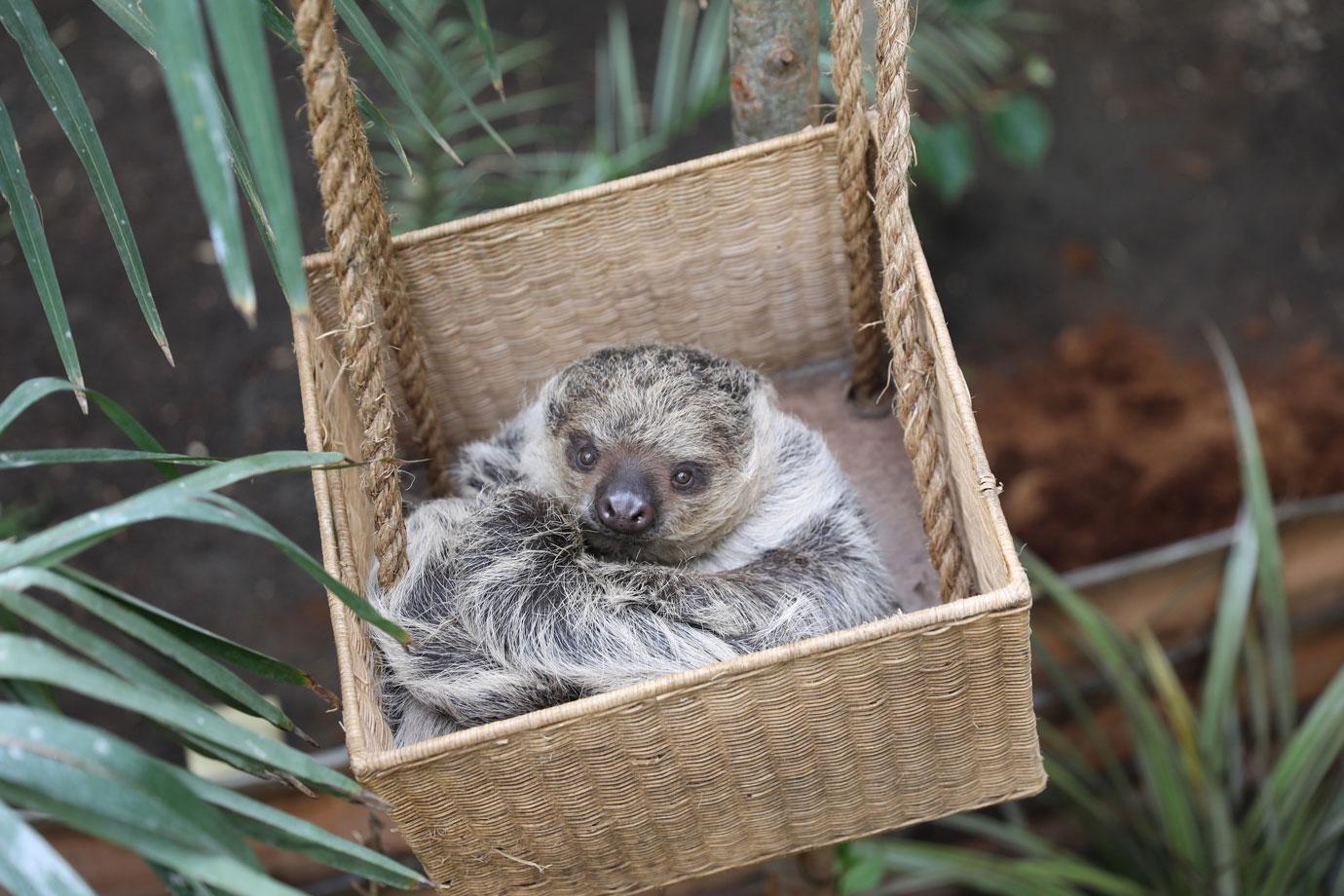 "They are settling in well so far, though we'll be keeping viewing hours limited for the first few weeks while they get used to their new surroundings," the animal expert continued. "It is wonderful to open this exciting exhibit which our sloths are sharing with two large hairy armadillos who are important ambassadors for our charity's conservation partners, working to protect threatened species and their habitats in Brazil."
Article continues below advertisement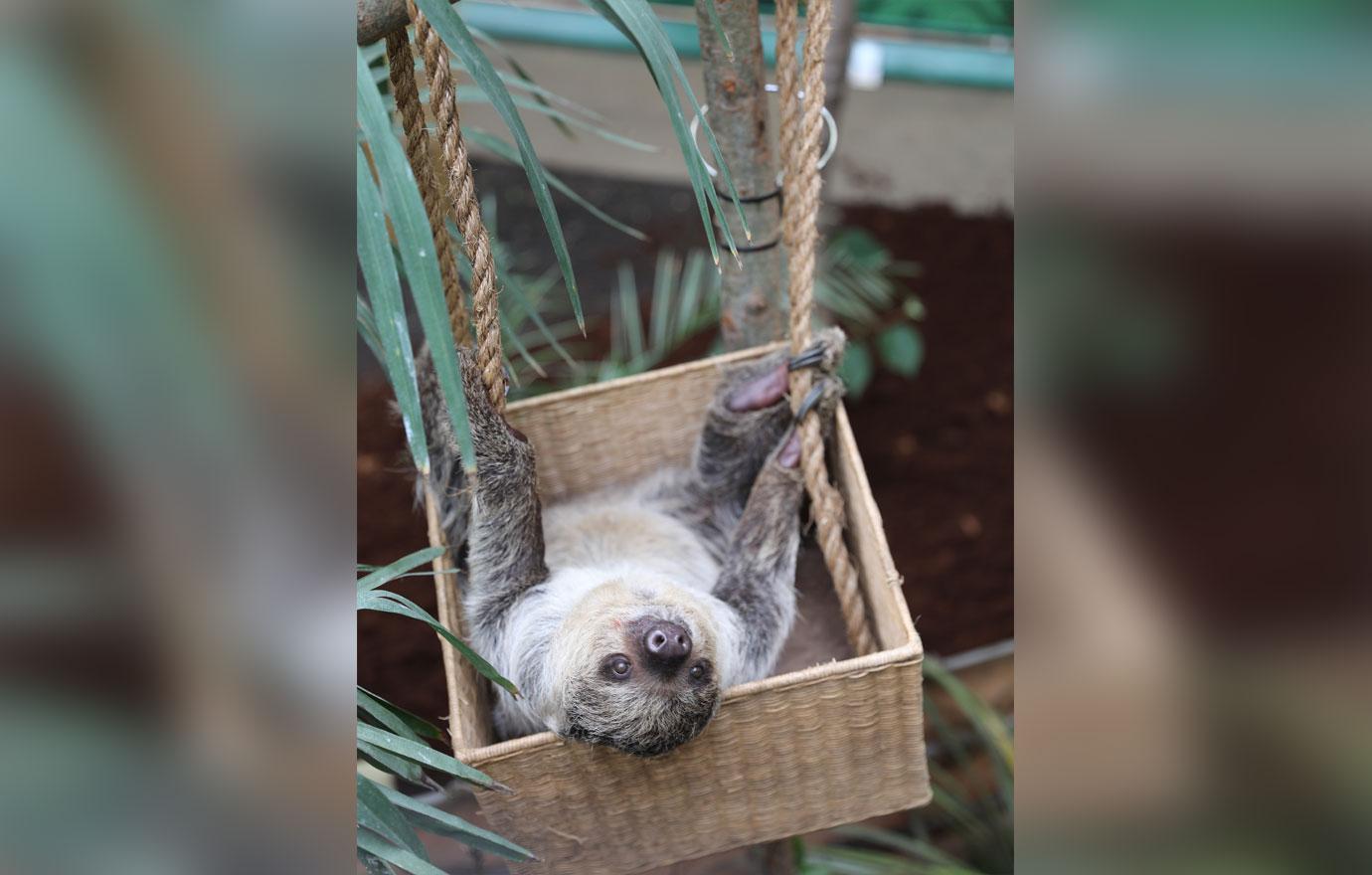 Just hangin' around! The zoo and People's Postcode Lottery have been actively supporting conservation efforts in South America, the sloth's native land, for over a decade.
"We hope that by welcoming this well-loved species and further developing our animal experiences, we can help visitors foster a deeper connection with nature and inspire future conservationists to better protect wildlife across the globe," added Oulton.
Article continues below advertisement
The zoo posted a video of the critters on their website, which shows one of them hanging from a branch while eating leaves. At one point, a zookeeper hand-feeds them a treat.
The park is now open to guests seven days a week after being closed due to COVID-19, though you do have to prebook your visit.
To learn more about the zoo or donate to their charity organizations, click here.