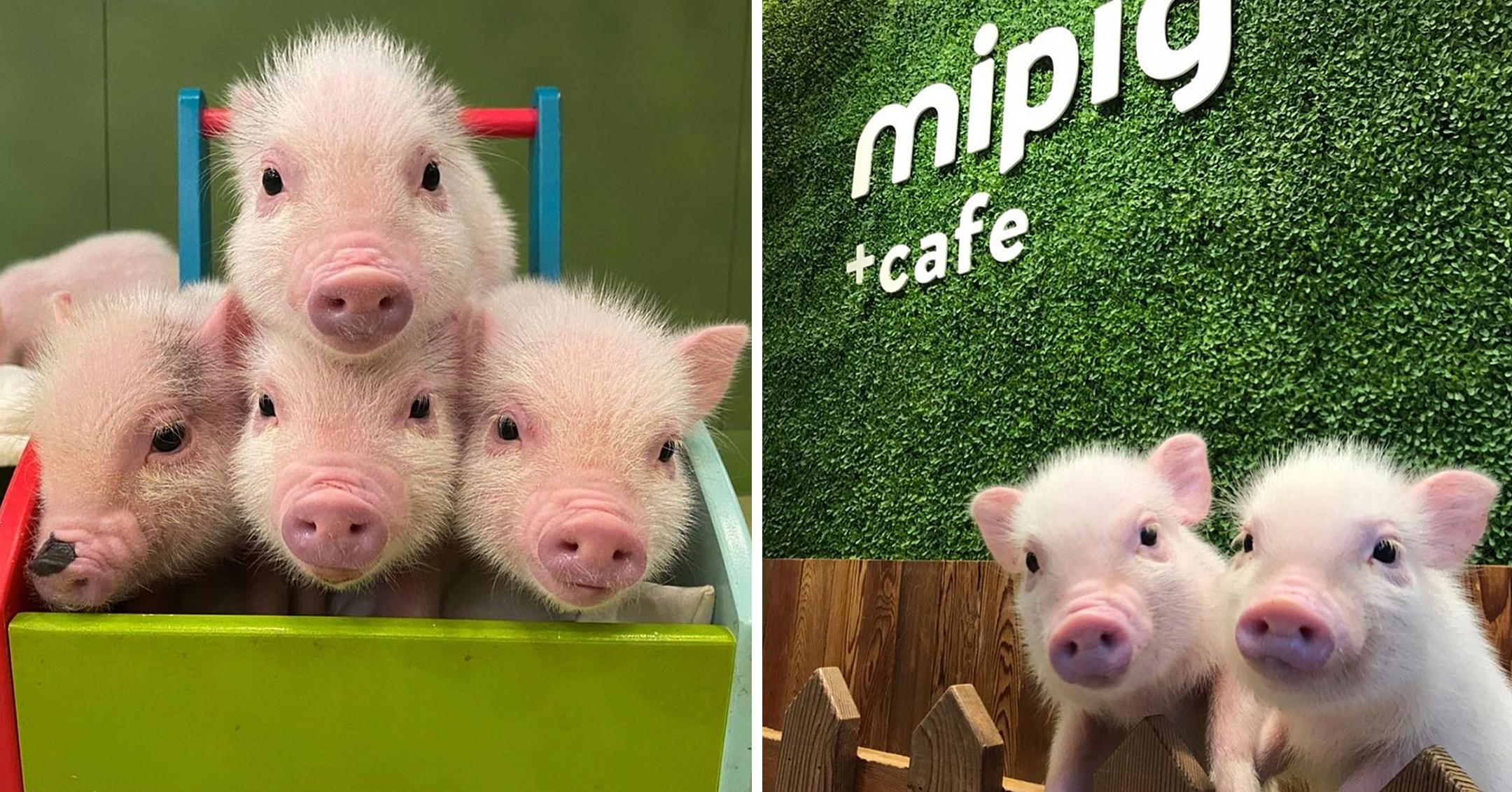 These Cafes In Japan Let You Hang Out With Unbelievably Cute Micro Pigs — See Photos!
The Olympics are set to kick off in Tokyo in just a few days, but these micro pigs in Japan are hogging everyone's attention!
The cute critters can be found at one of the country's four Mipig cafes, where customers are able to enjoy a cup of tea or a snack while hanging out with the piglets, who roam around freely.
Article continues below advertisement
The little ones are known to roll over for a belly rub or hop into your lap — though you're not allowed to pick them up, as the cafe states the pigs "get upset."
Scroll down to see photos from inside the must-visit venue!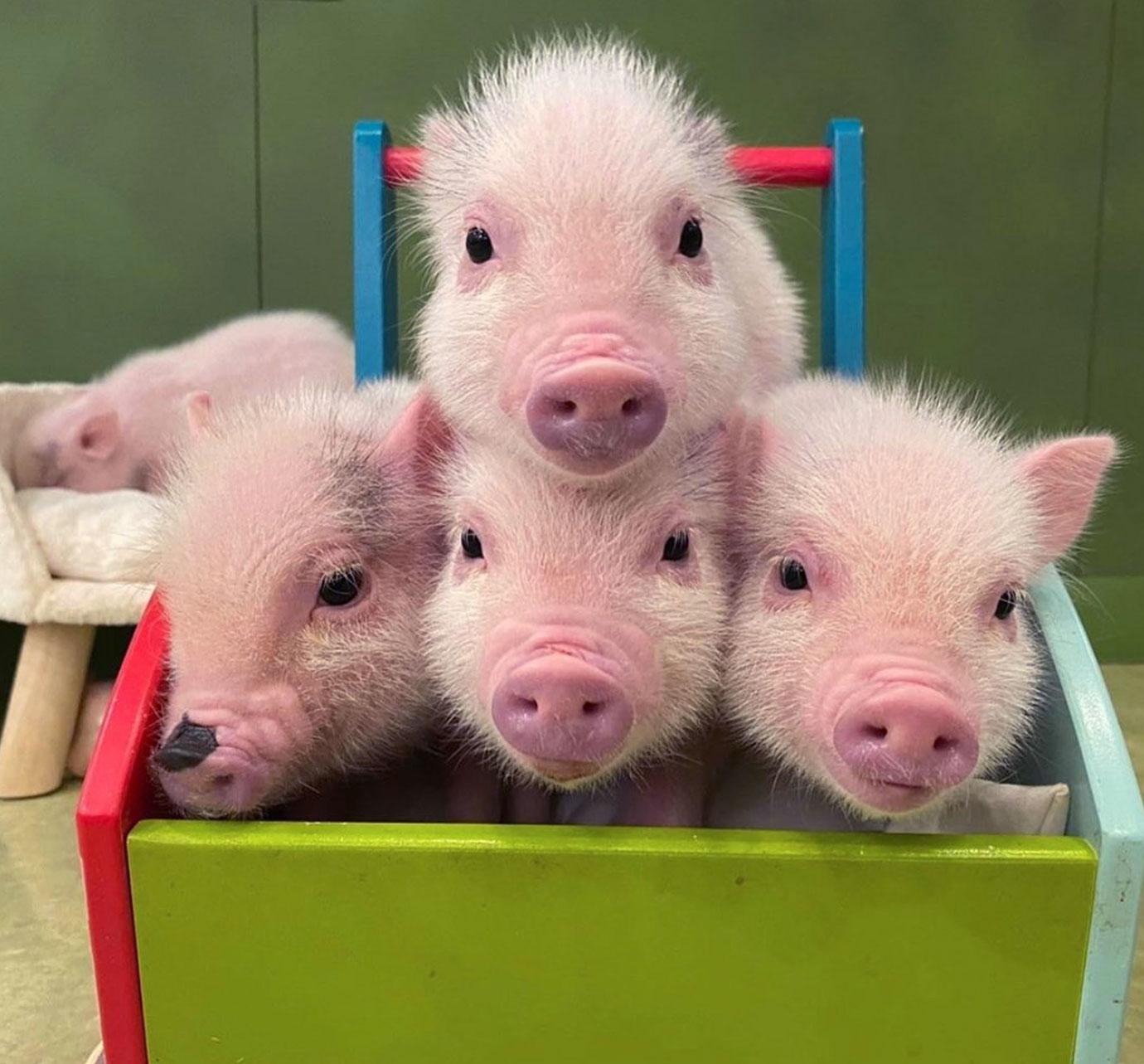 Sticking together! Four of the piggies piled on top of each other for a photo.
It costs around $10 to spend 30 minutes with the little ones, and you can also purchase snacks to feed them at some locations.
Article continues below advertisement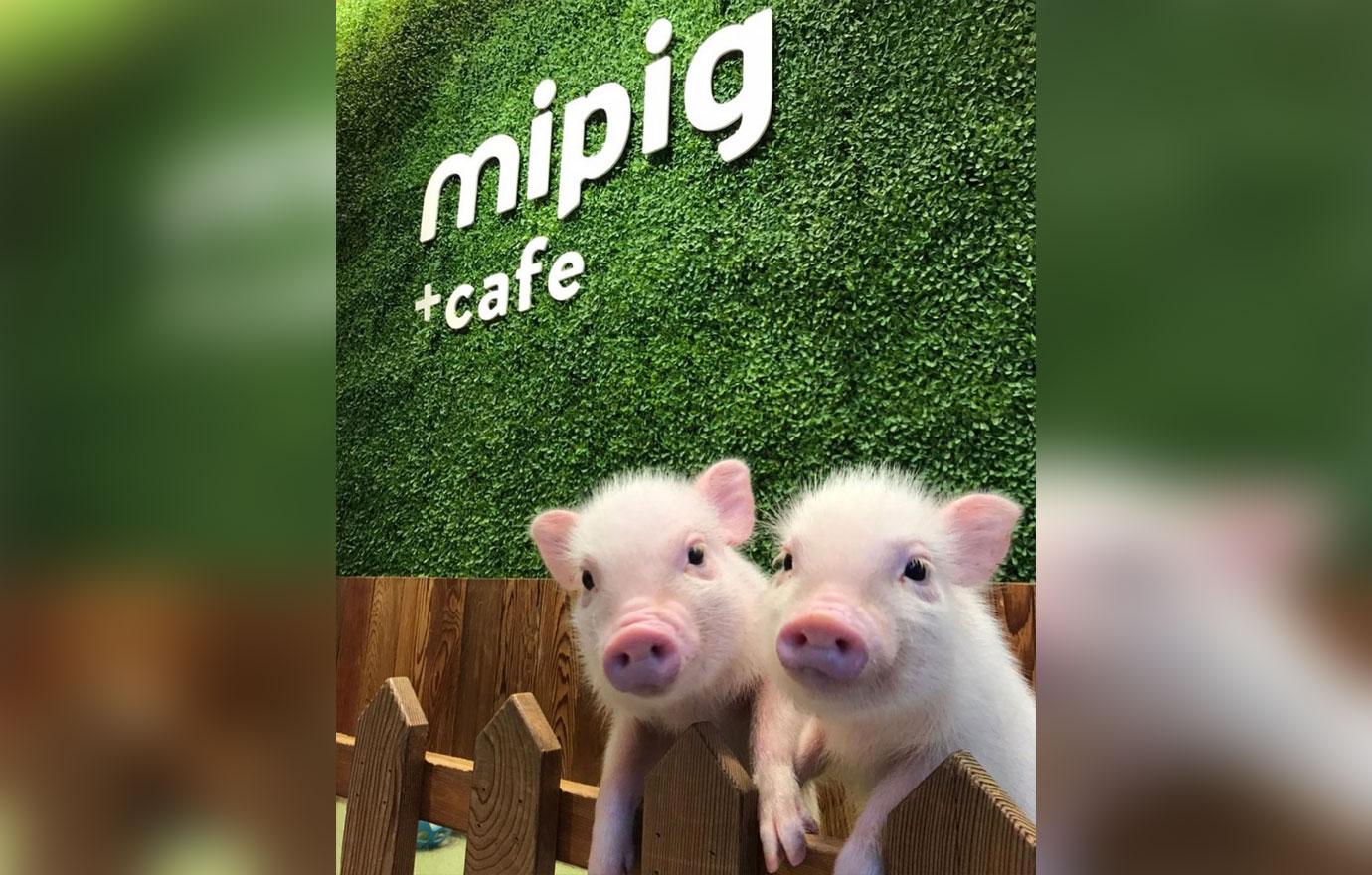 While the animals love to interact with guests, they also have access to a private room where they can nap. To ensure they're always happy and healthy, a veterinarian makes regular check-ins.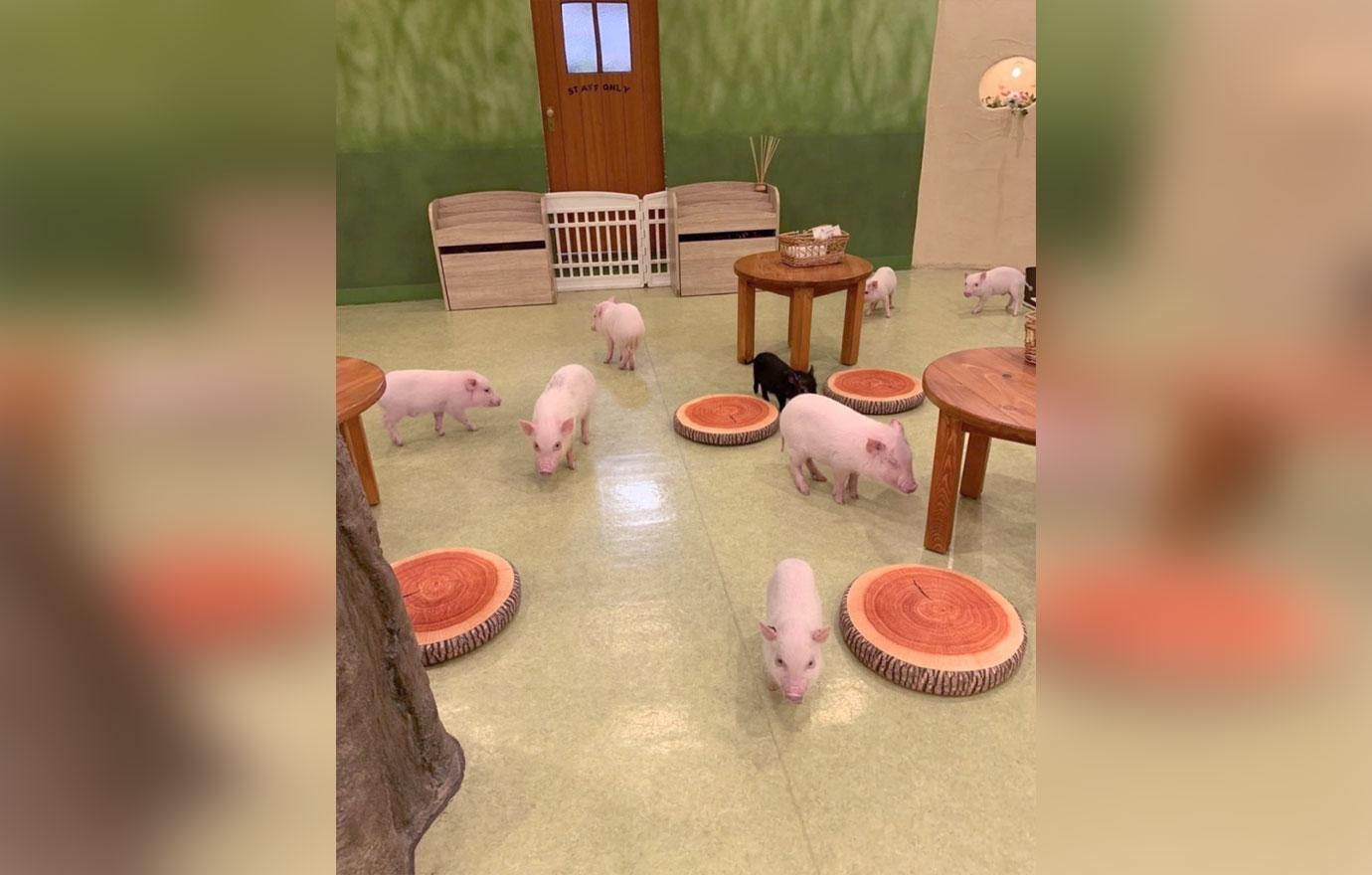 While guests sit on the cushions near tables, the pigs roam around and do as they please.
As the pigs get older and have more experience socializing with humans, customers are allowed to buy them and bring them home as pets.
Article continues below advertisement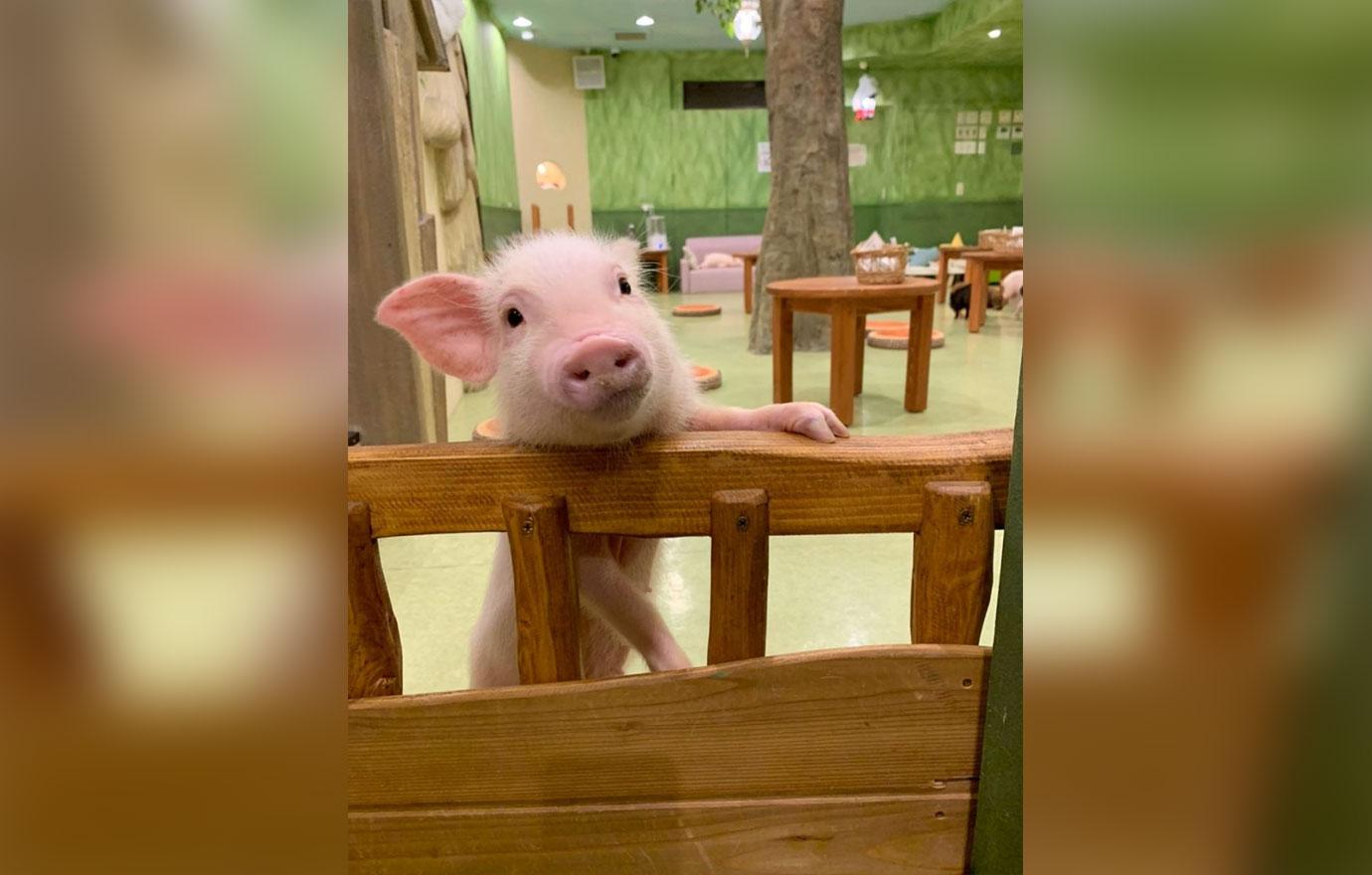 Hello there! According to the company, they are the first cafe to ever offer the unique experience.
The cafe says the pigs "are very friendly," and if "you stretch your legs, they may step up onto you."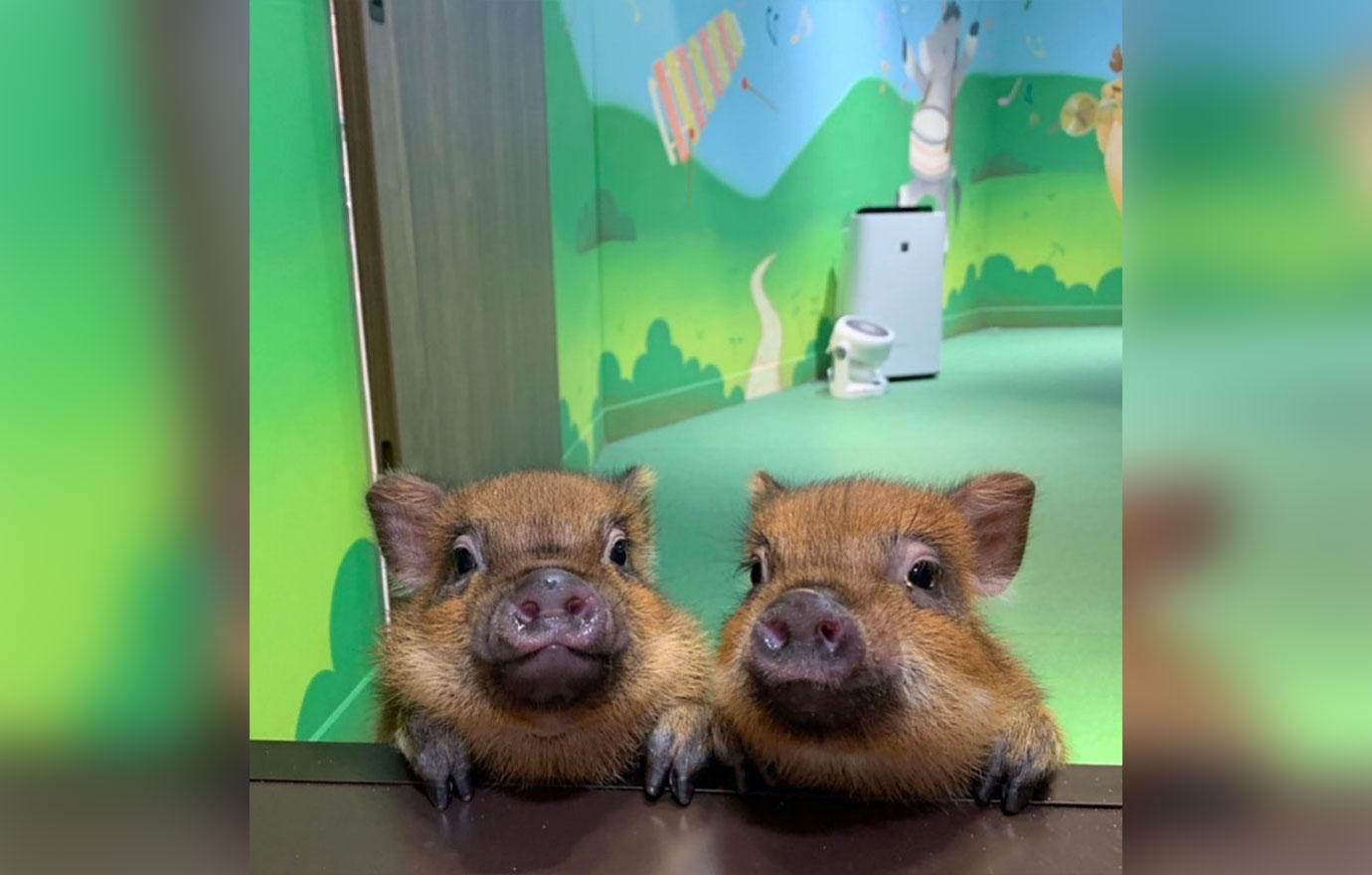 Double trouble! To hang out with the piggies, you must book a reservation. On average, guests tend to stay between one and two hours.
Article continues below advertisement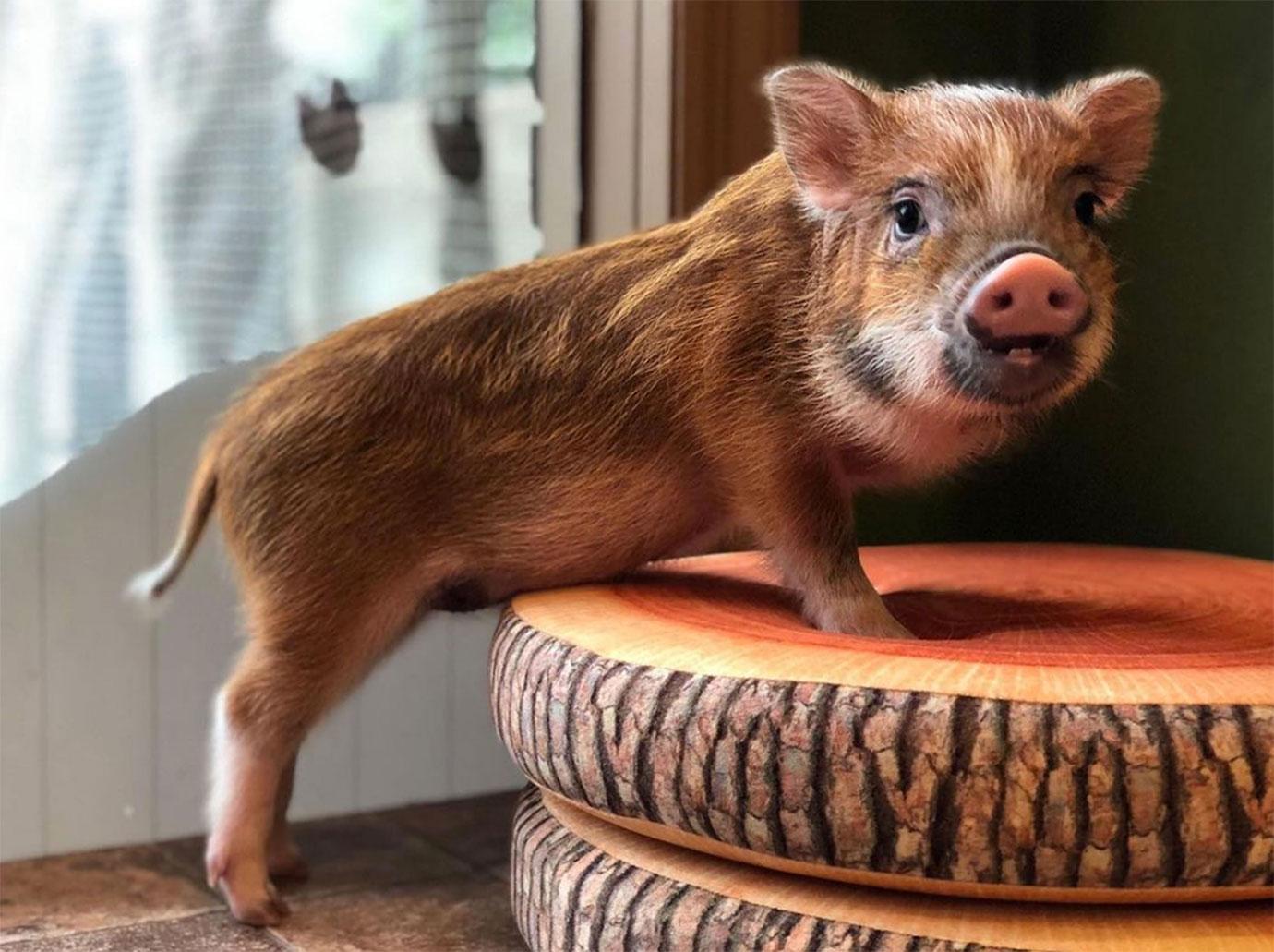 Mipig has four locations in Japan: two in Tokyo, one in Osaka and one in Kanto.
If you visit the Meguro spot in Tokyo, you'll get to see the pigs being fed their dinner at 7 p.m.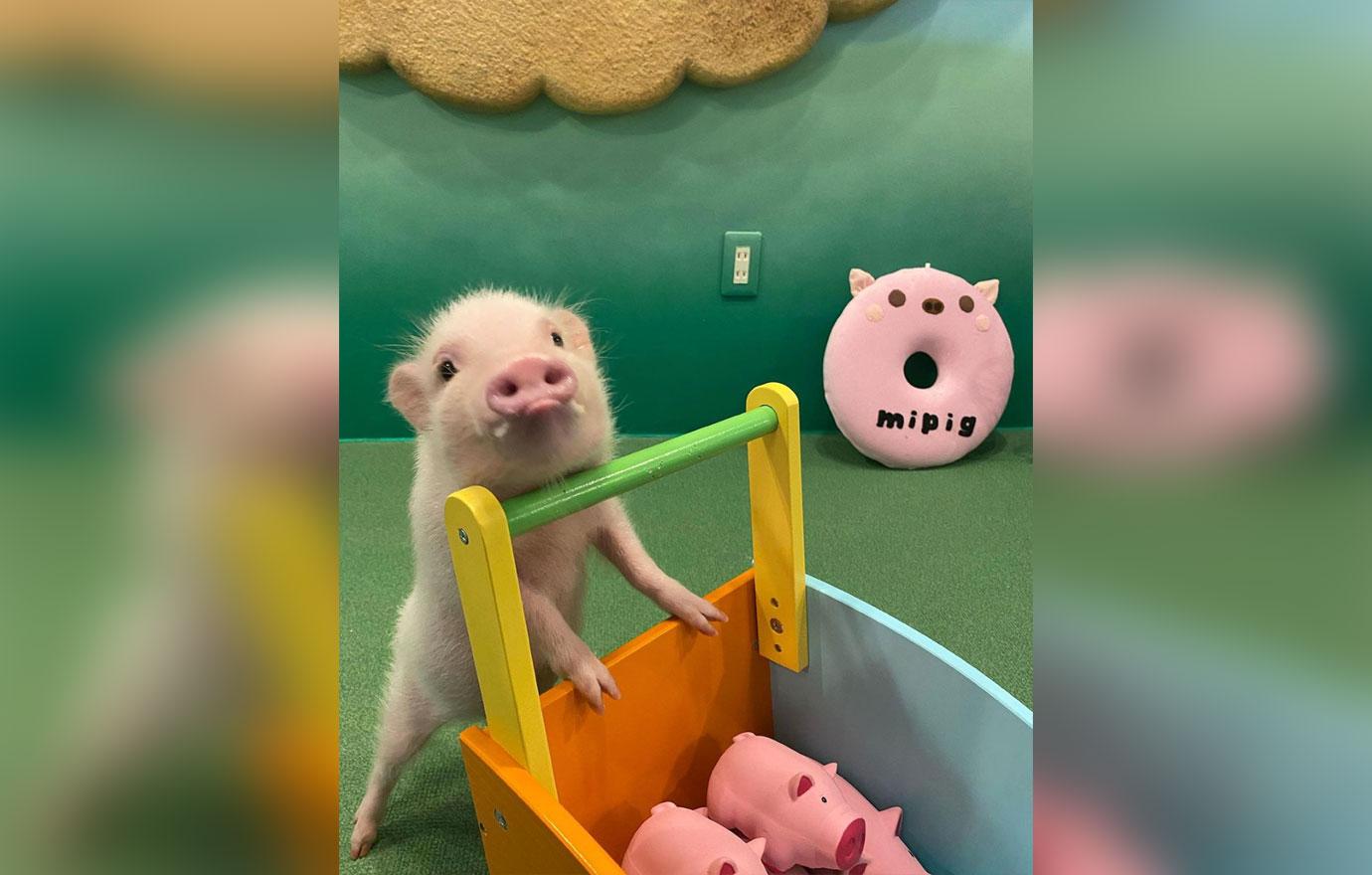 Tickled pink! One of the babies stood on their hind legs to check out a box of toys.
Customers are encouraged to take photos and videos, but they should refrain from using the flash. The company also said you can enter sweepstakes on Instagram if you tag your posts with "#mipigcafe."