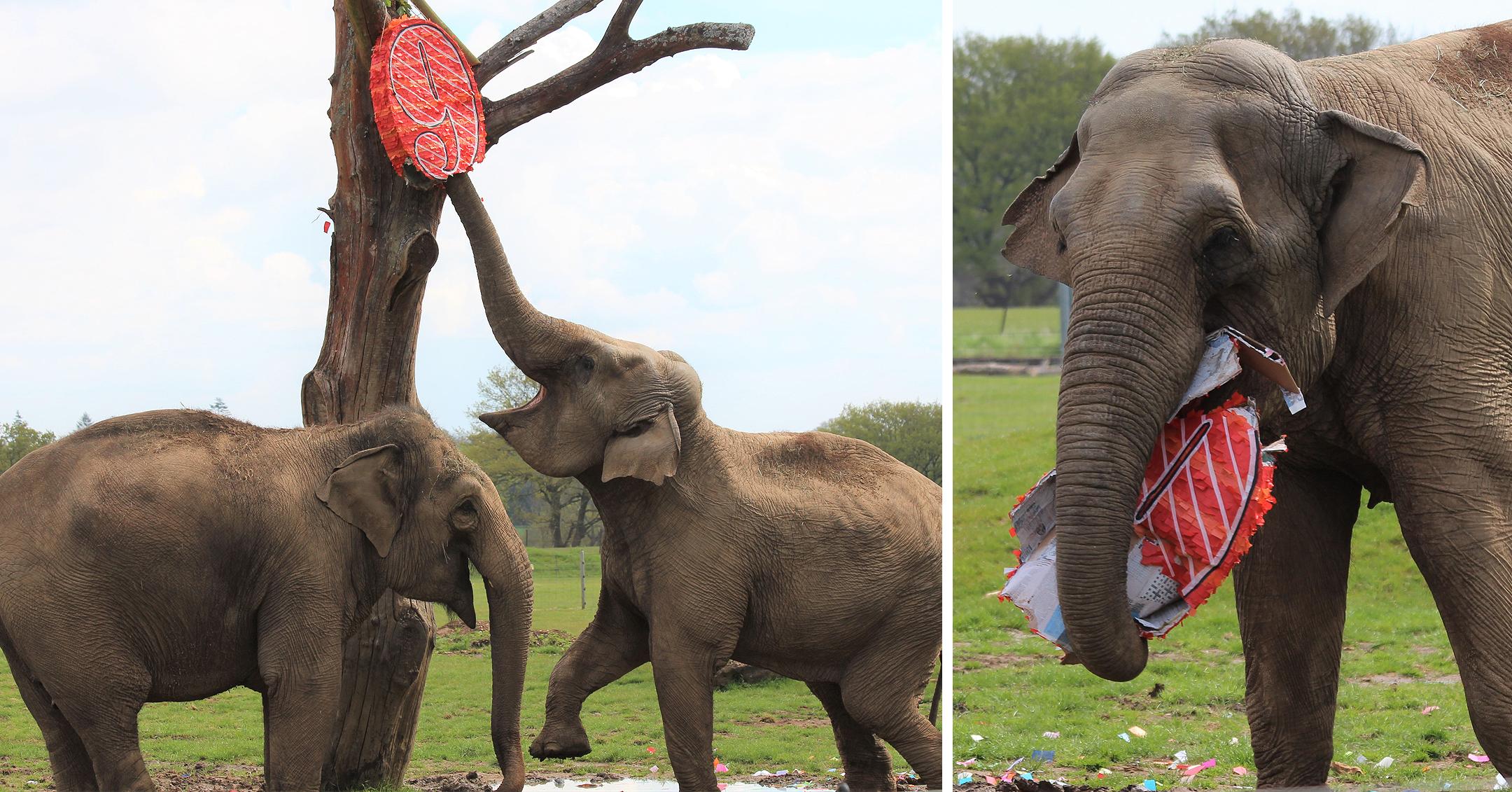 Party Animals! Elephants At An England Zoo Smashed Piñatas & Ate Tons Of Snacks In Honor Of World Elephant Day — Pics
The ZSL Whipsnade Zoo in England is celebrating World Elephant Day on August 12 with a bang!
Article continues below advertisement
The staff gave their herd of Asian elephants two custom-made giant piñatas, filled with biodegradable confetti and their favorite snacks.
Check out the animals having a ball below!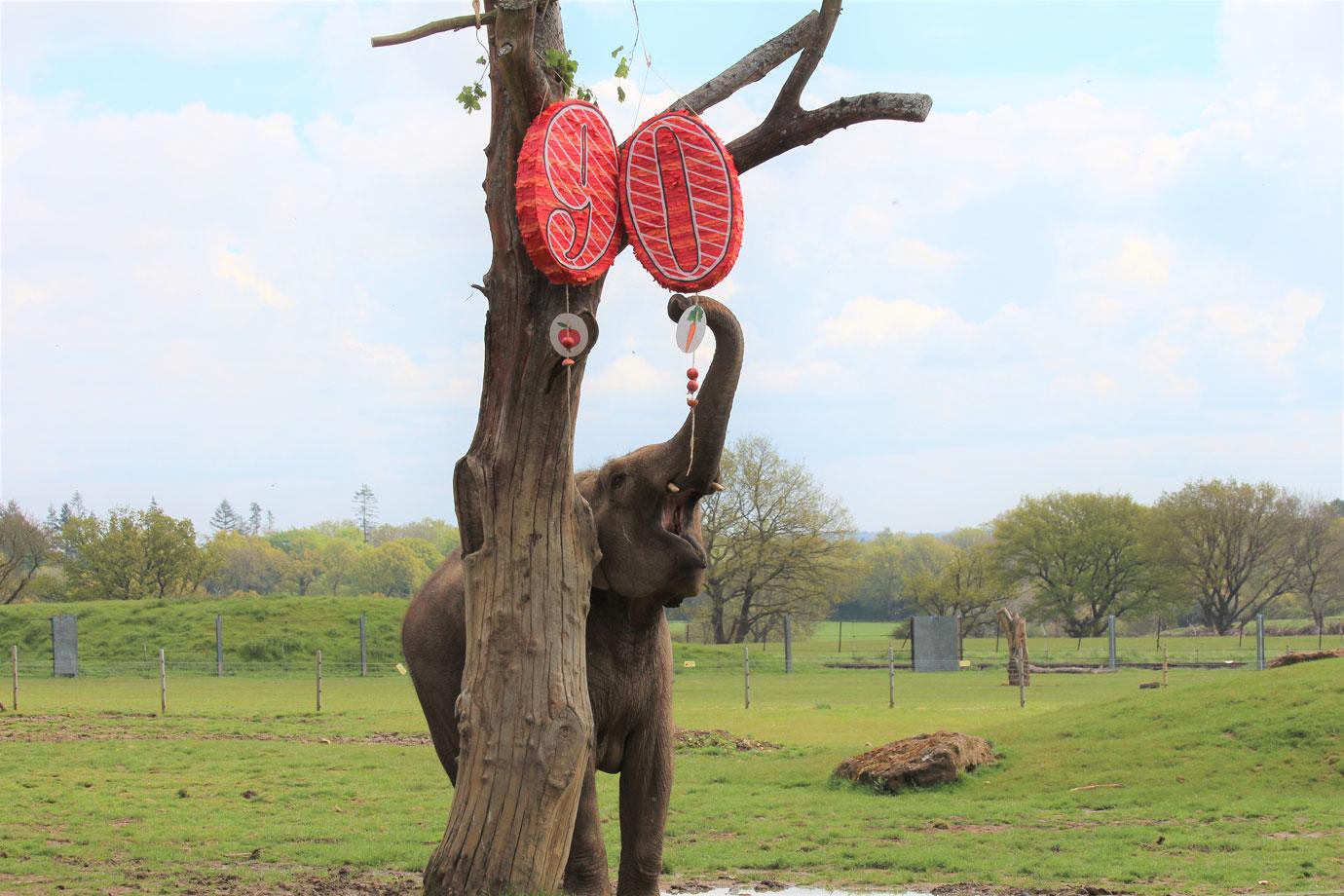 The zookeepers hung the 3-foot piñatas on branches inside the elephant's 30-acre enclosure.
They chose to get "90" in honor of how many years the zoo has been opened.
Article continues below advertisement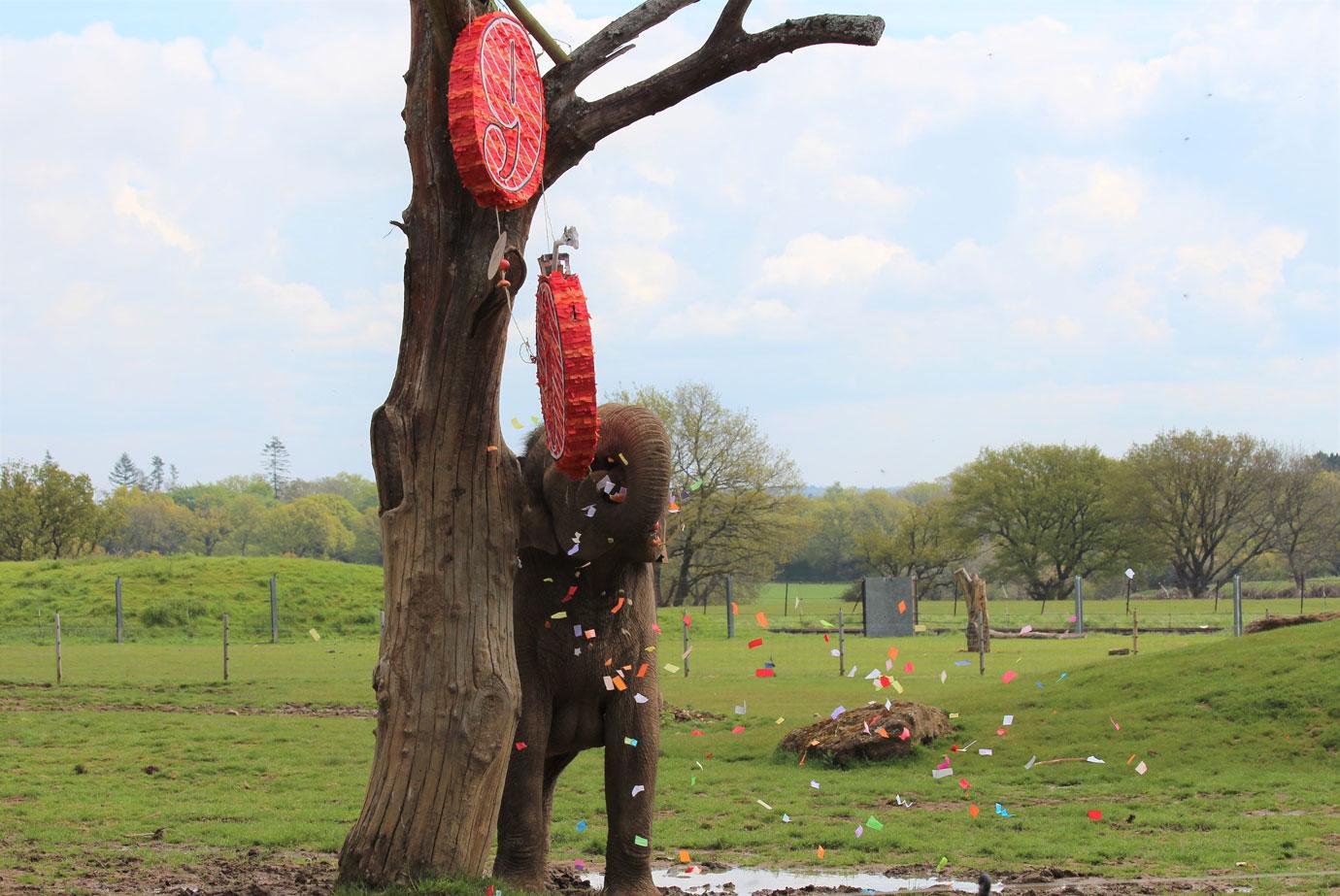 They did it! When 22-year-old Karishma pulled on one of the strings, tons of confetti, as well as bananas, apples and homemade elephant biscuits poured out onto the grass.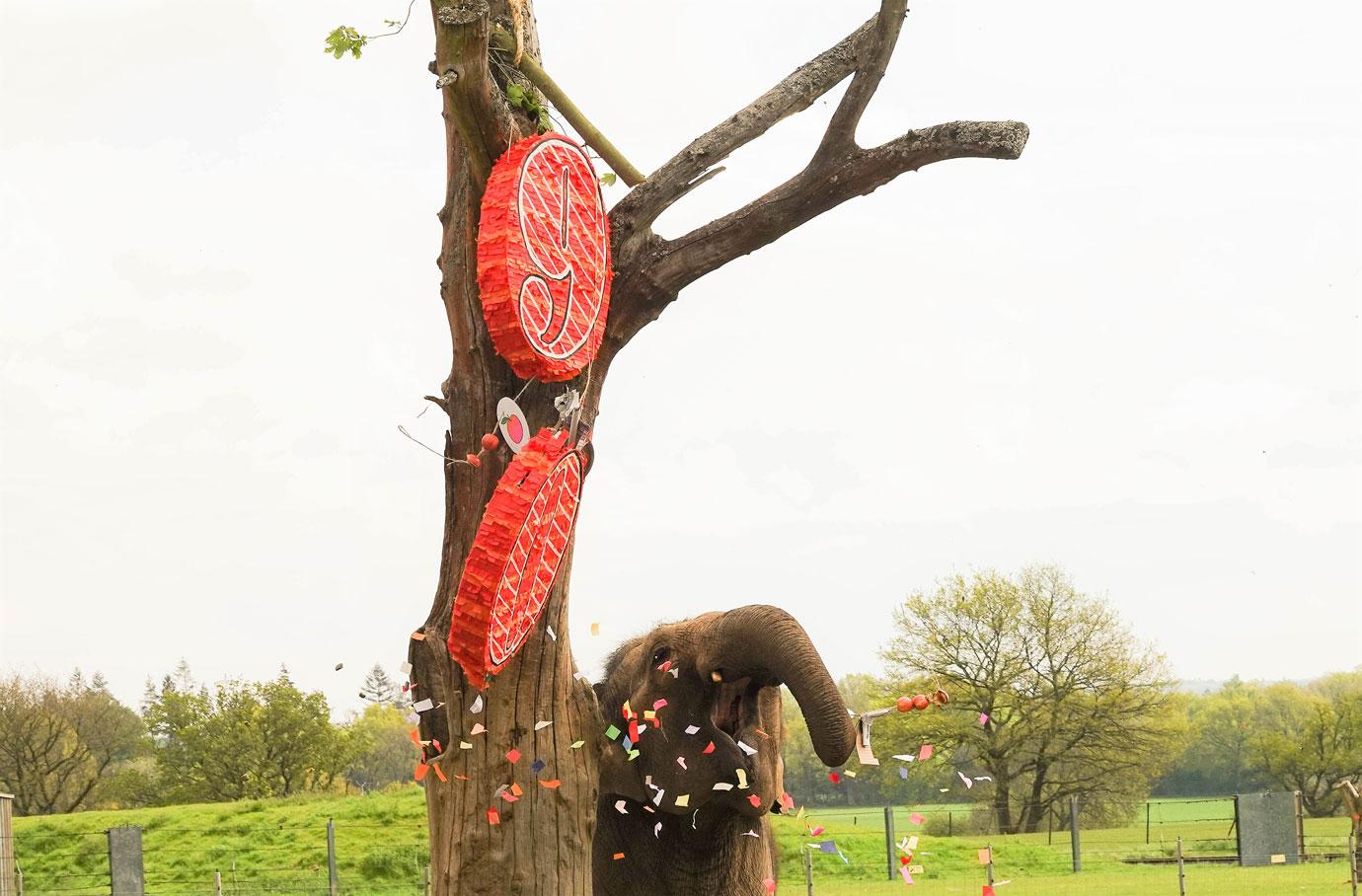 Though it was a happy occasion at the park, zoo manager Matthew Webb noted that this particular species is endangered.
"World Elephant Day is a wonderful opportunity to remind everyone that these incredible, intelligent animals need our protection and support more than ever," he stated.
Article continues below advertisement
"Our herd of Endangered Asian elephants always enjoy investigating new things," he continued. "It took Karishma no time at all to work out that if she pulled on the apple that was attached to the string under the piñata, something exciting would happen."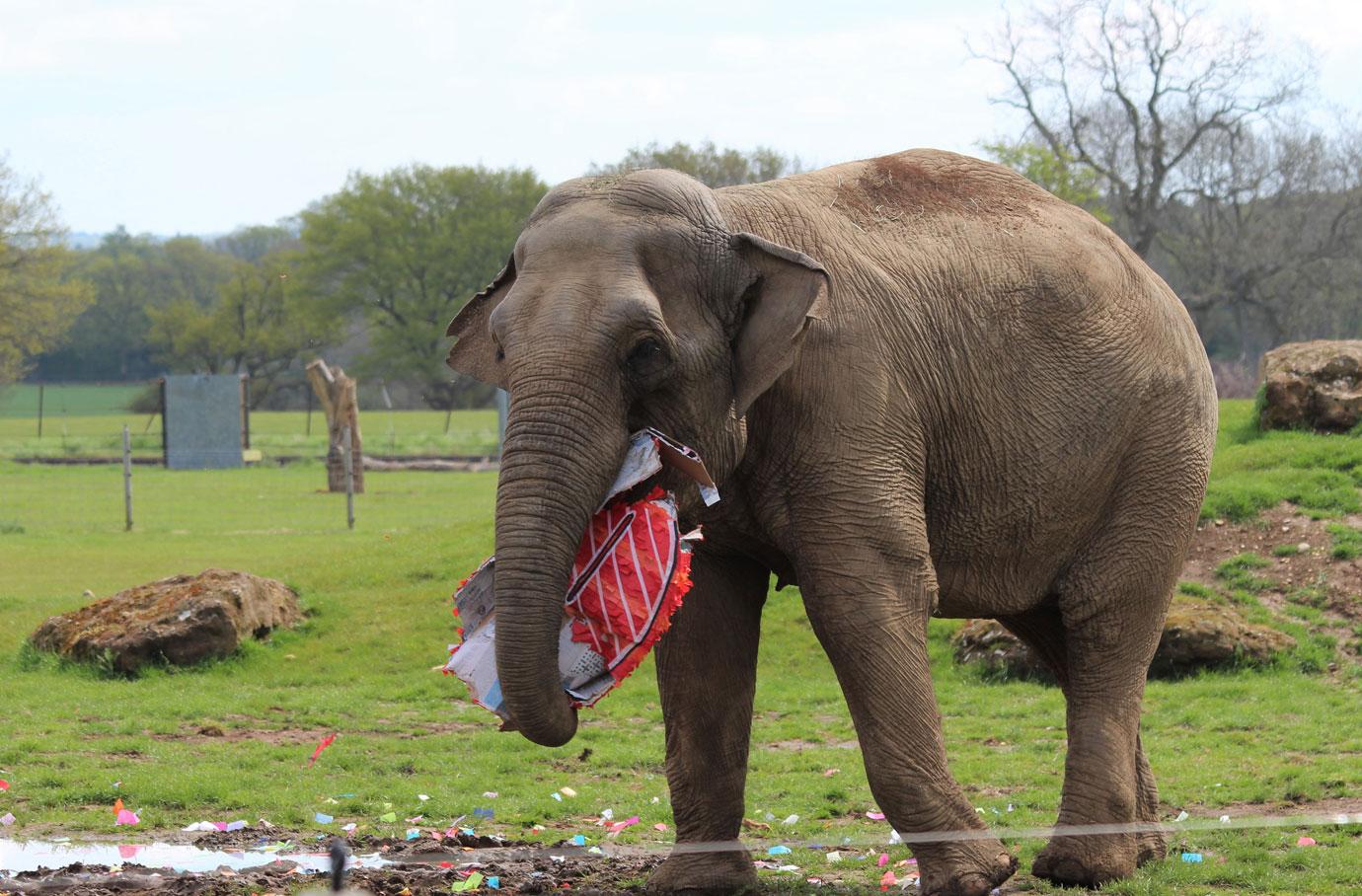 The piñatas themselves were made from food-safe materials.
The zoo also has a special 7,000-square-foot indoor space for the critters, which is equipped with a 3-foot deep soft sand flooring to provide maximum comfort.
Article continues below advertisement
There are also dimming lights to mimic nighttime, timed feeding pods and six reclaimed oak trees.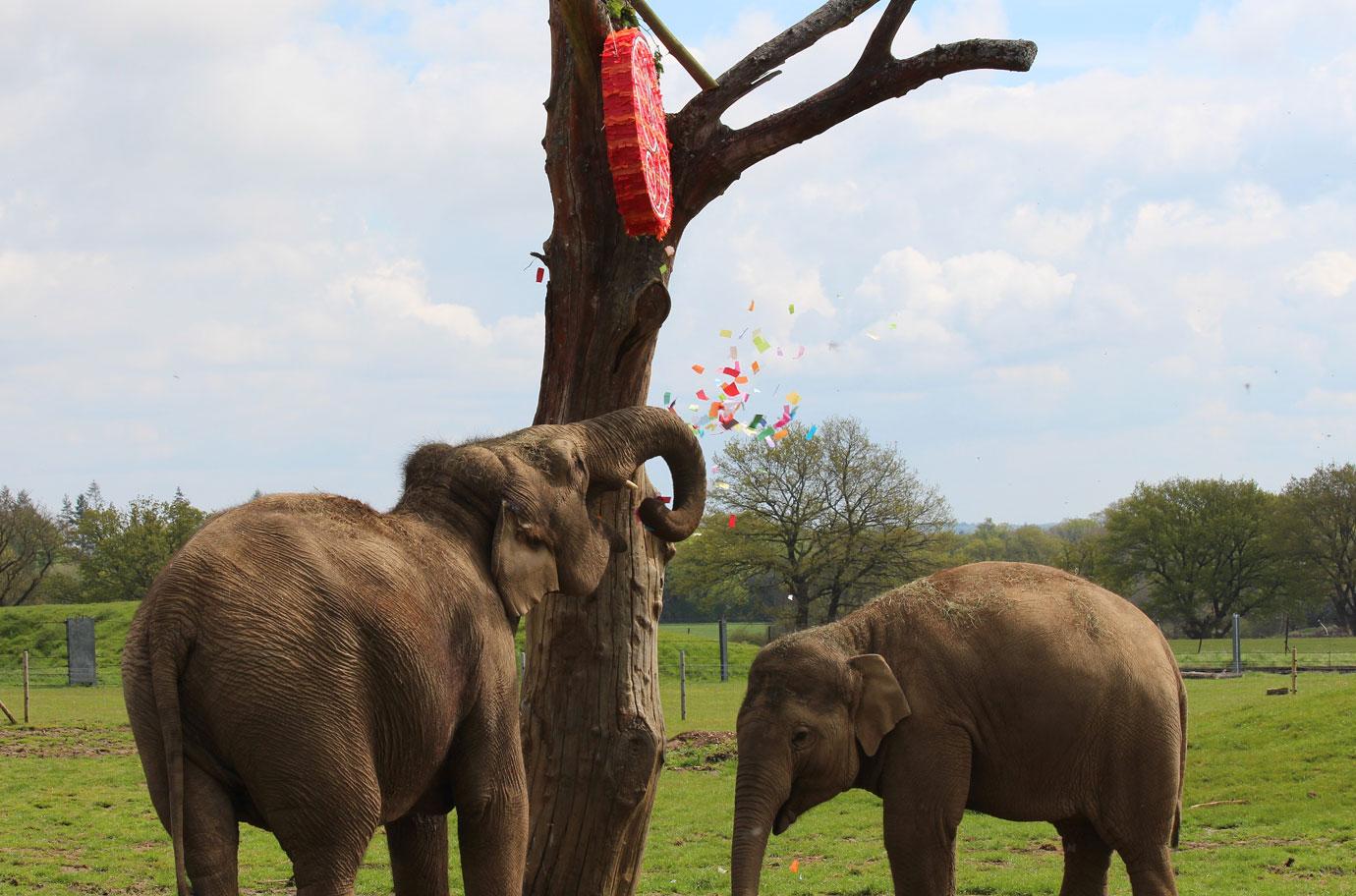 The Zoo is doing what they can to help conserve the species.
"Habitat destruction and fragmentation is one of the main threats to elephants in Thailand, a major stronghold for Asian elephants," the organization explains. "Remaining forests are under intensive pressure due to human activities."
Article continues below advertisement
"Unfortunately, this increasingly brings animals living in these forests into contact and conflict with people living nearby, for example when elephants destroy people's crops," they noted. "As part of its global conservation efforts, ZSL is currently working in Thailand to reduce human-wildlife conflict and ensure the peaceful coexistence of elephants and humans."