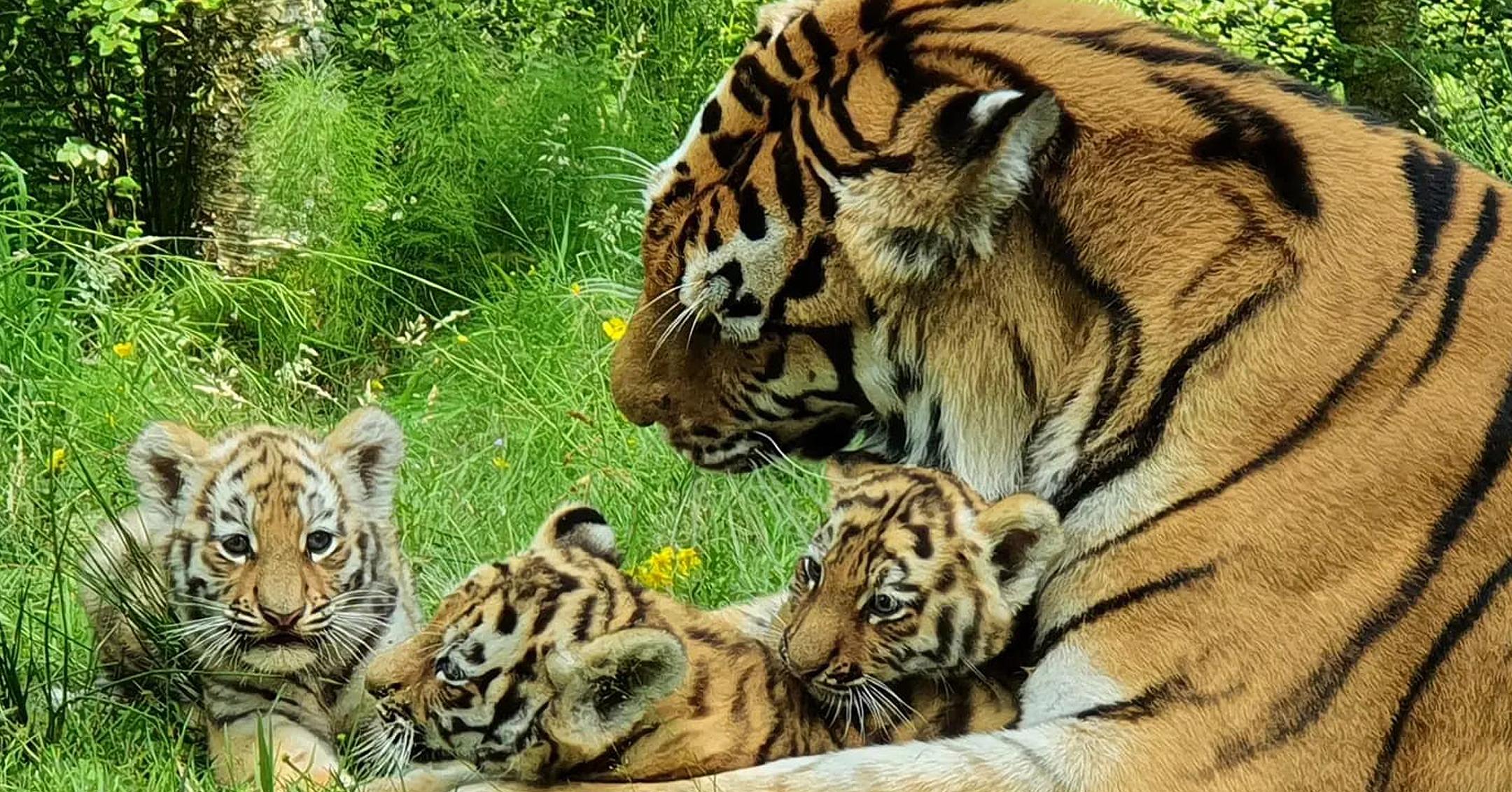 Triplet Tiger Cubs At Highland Wildlife Park Make Their Public Debut — See The Precious Photos!
The tiger triplets born at the Highland Wildlife Park in May finally have names!
In honor of International Tiger Day on July 29, the Royal Zoological Society of Scotland (RZSS) announced the endangered Amur tiger cubs will be known as Nishka, Layla and Aleksander.
Article continues below advertisement
Three days earlier, the park's Instagram account shared a video of the cubs' first steps, and the caption revealed that they now have regular outdoor access after a few months of staying out of the spotlight.
Scroll down to see photos of the adorable cats and learn about the inspiration behind their monikers!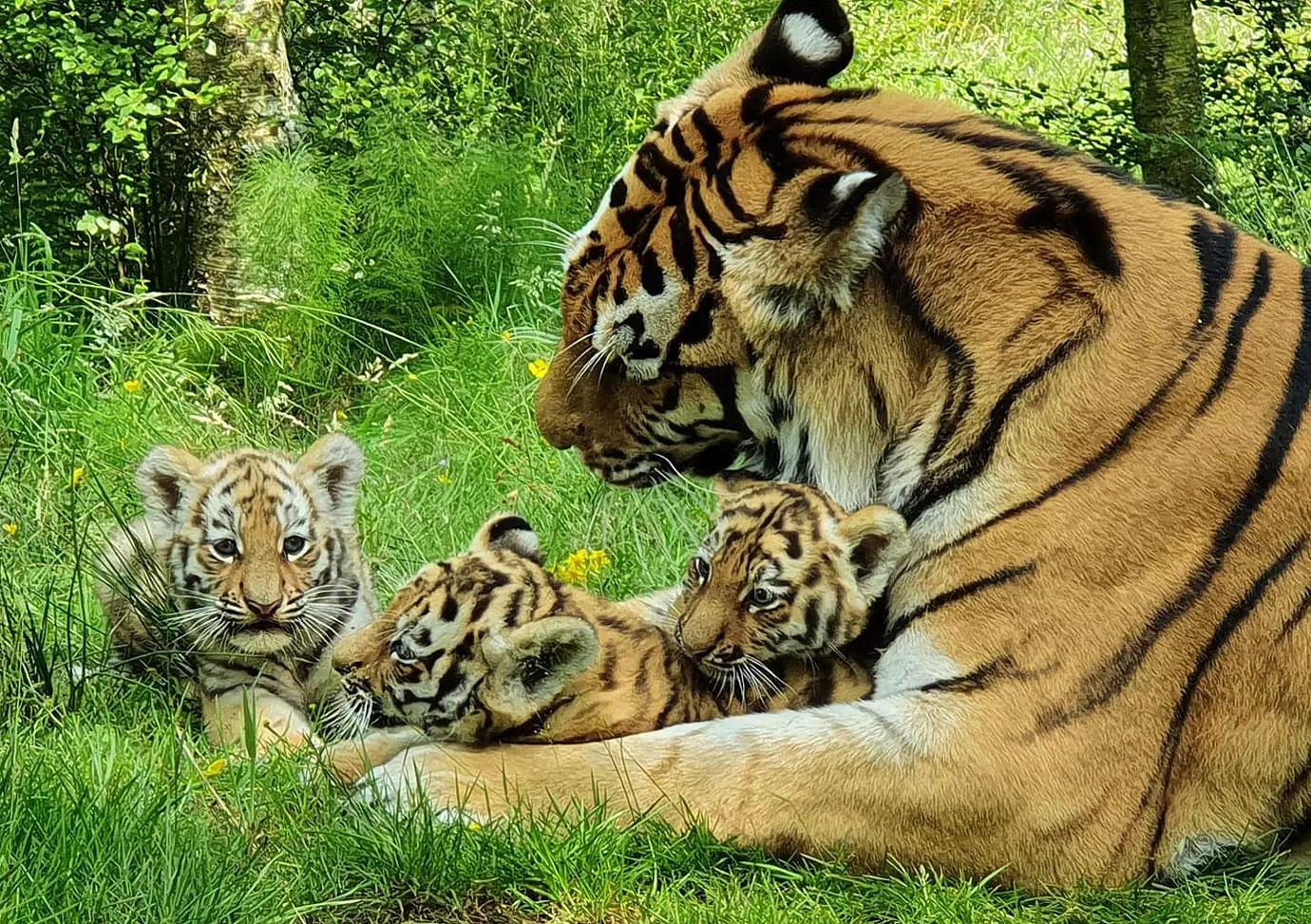 The names for the cubs act as a tribute to their native home of Russia.
The RZSS revealed the two female cubs were named by the wildlife conservation charity's donors. "Nishka" means "precious jewels" while "Layla" means "night."
Article continues below advertisement
The male cub, Aleksander, received his name after a public vote, and he shares his moniker with a park keeper who has the same birthday! The other option was "Dimitri."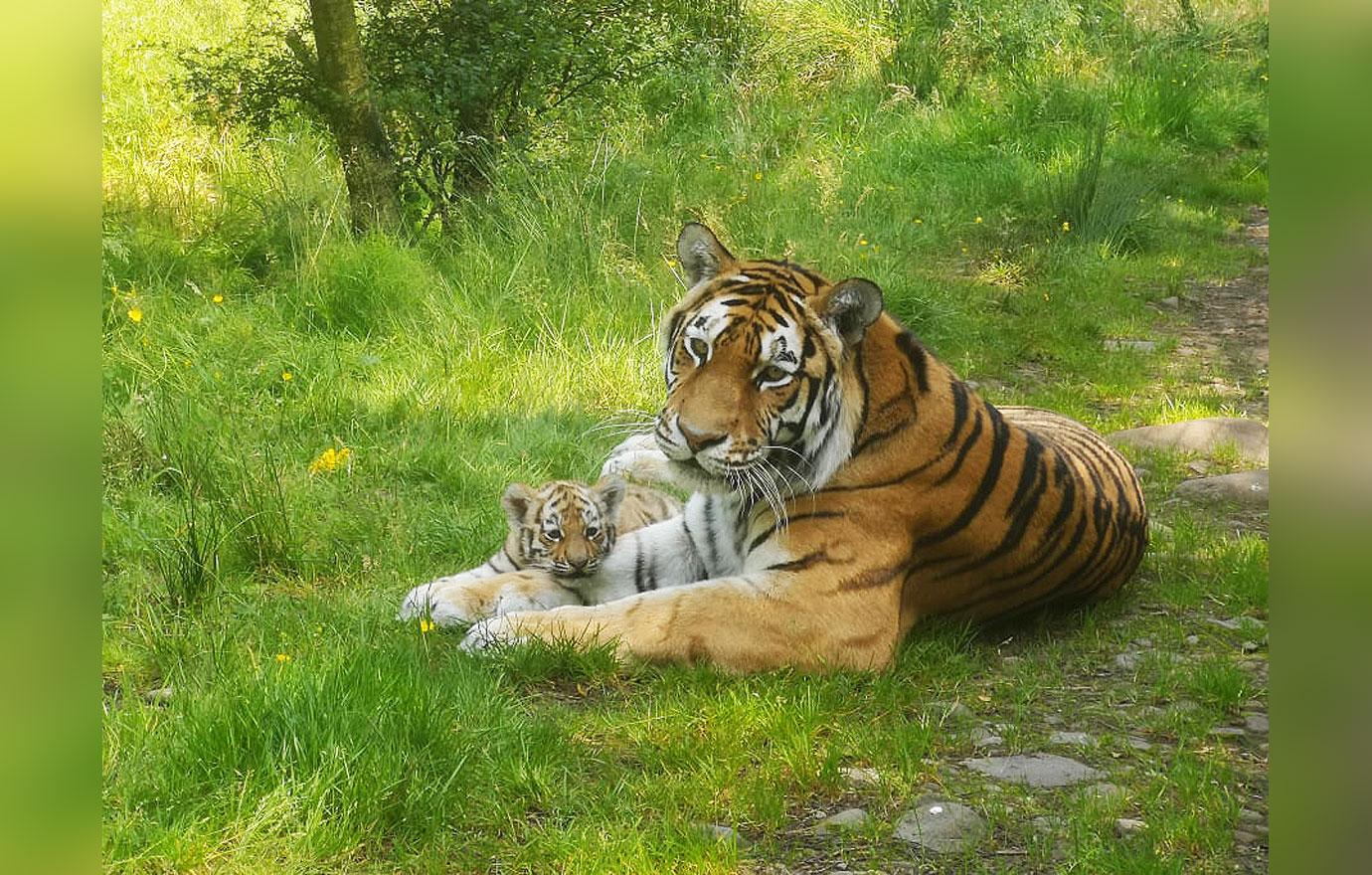 There's nothing like some one-on-one time!
Mom Dominika — who has given birth to a previous litter — and one of her babies cuddled up in the grass. "Dominika is a very attentive mother and it is beautiful to see her given the chance to display these natural behaviors again," shared carnivore team leader Vickie Larkin.
Larkin added that the little ones just underwent their first health check-up.
Article continues below advertisement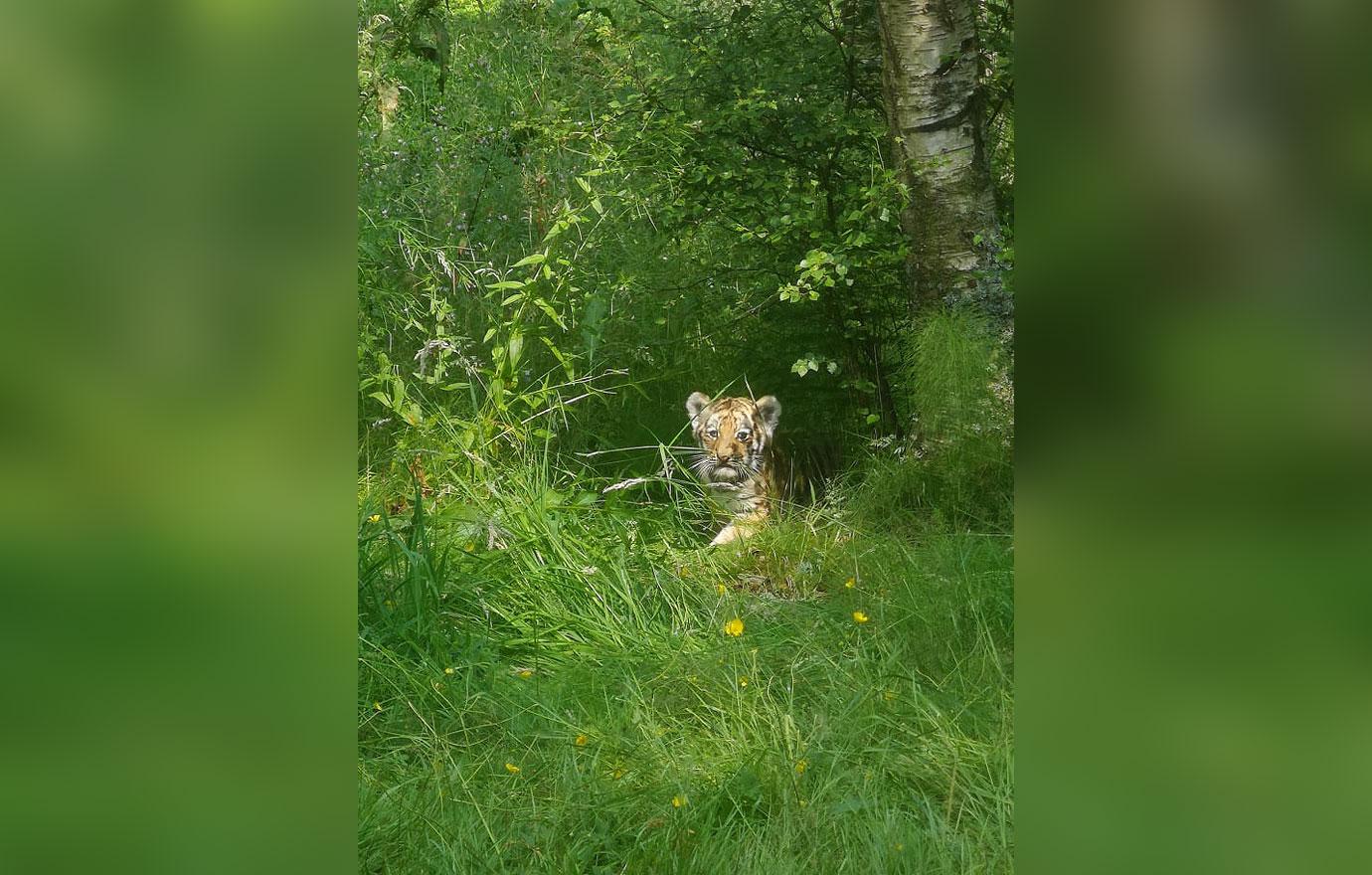 "Amur tigers grow quite quickly, increasing almost four times in size within the first month of their life, but they will remain dependent on their mum for at least 15 months," the animal expert noted. "We hope visitors will start to see them out and about towards the end of July."
In the meantime, guests should be able to spot their dad, Botzman.
"There are just 500 Amur tigers remaining in the wild," stated Larkin. "So our adorable cubs represent an important contribution to the future of this endangered species which is at risk of extinction due to extensive habitat loss and poaching."
Highland Wildlife Park is now open for visitors, but you must pre-book your trip! Find out more by clicking here.