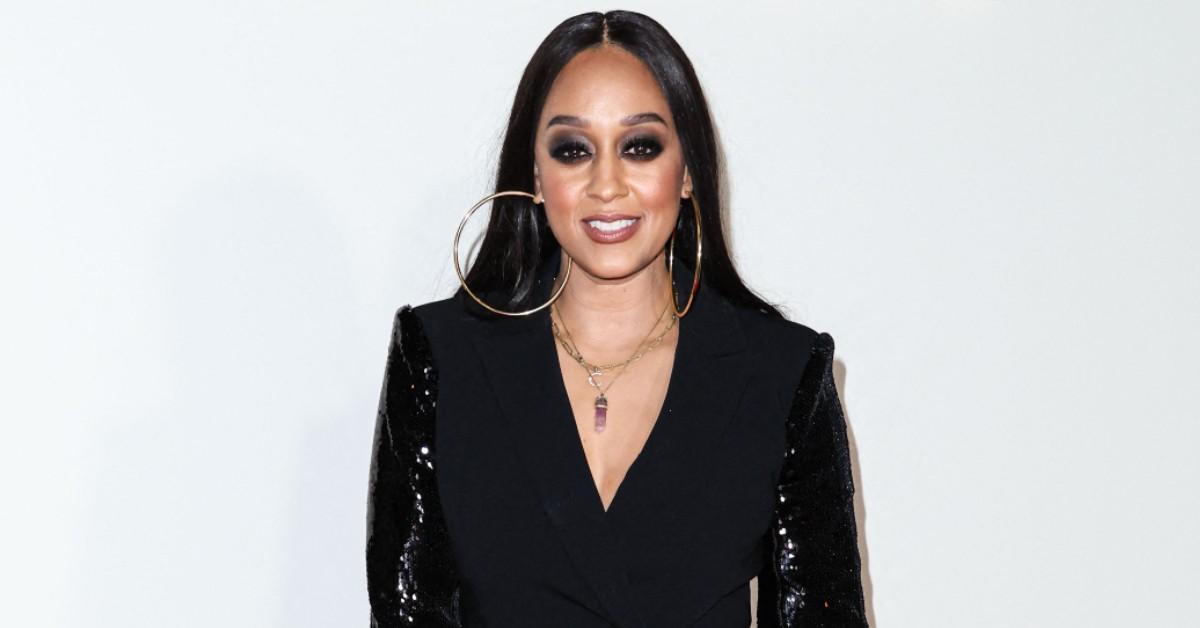 Exclusive: Tia Mowry Says Cooking Is 'Authentic To Who I Am As A Person': 'It Gives Me Joy'
When Tia Mowry first stepped onto the scene, she made waves for starring on Sister, Sister opposite of her real life twin sister, Tamera Mowry.
But after the show ended, the star, 44, decided she wanted to pursue something else she was passionate about: cooking.
Article continues below advertisement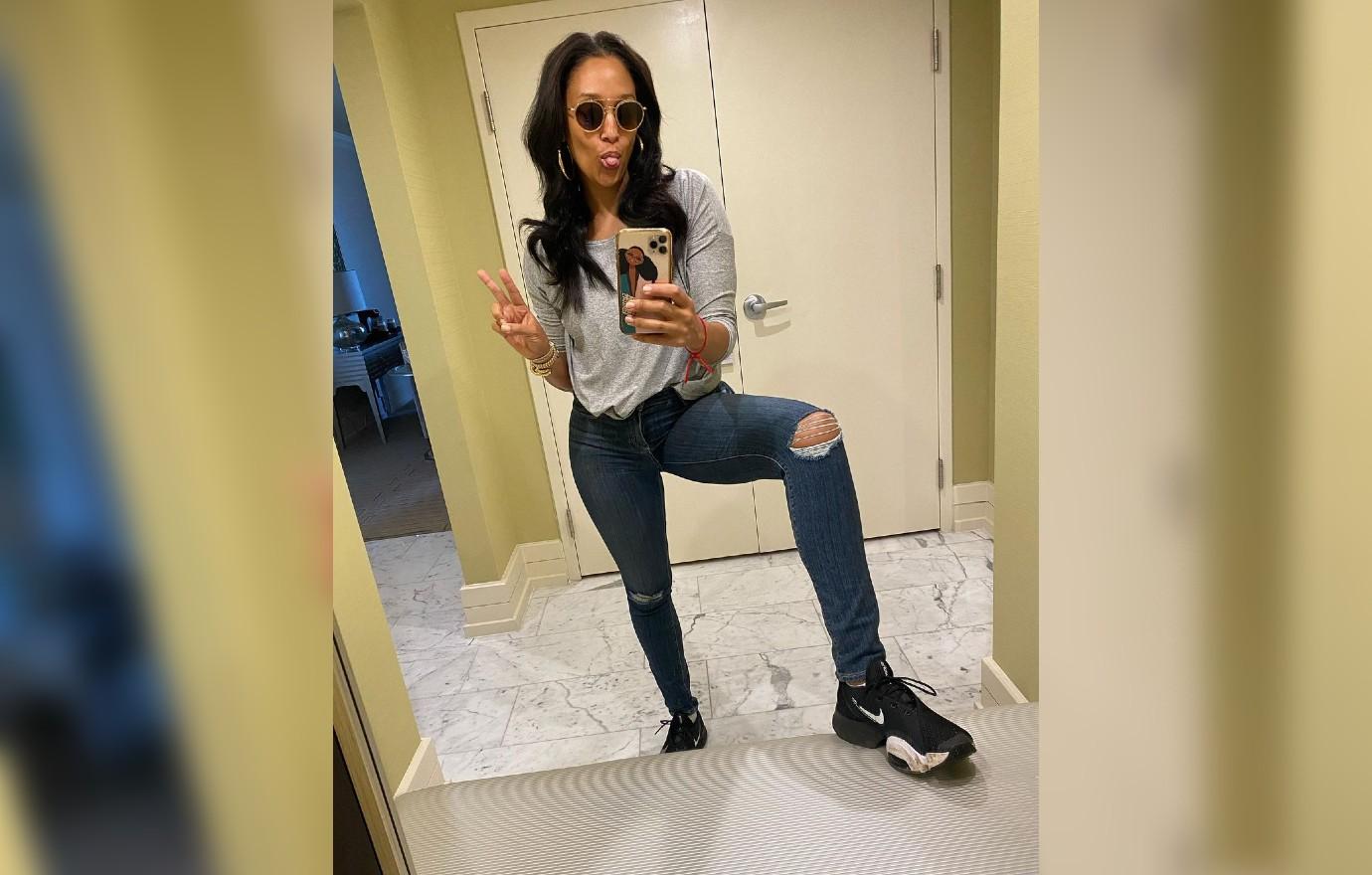 "After Sister, Sister was over, I was like, 'What am I going to do with my life?' I was in college at the time at Pepperdine University, and I was studying psychology. I was like, 'I love psychology, but I don't know if that's what I want to do.' I said, 'If I never act again, I want to go to culinary school.' That's what I wanted in my 20s," the actress exclusively tells Morning Honey while talking about her partnership with LACTAID®, which is 100% real milk, just without the lactose, giving me the freedom to enjoy drinking an entire glass of milk, without the discomfort.
"To see me now doing what I love to do, it's fascinating," she gushes. "Not only that — I was a huge fan — and still am a huge fan of Giada De Laurentiis. She's now a fan of mine and likes my Instagram posts! I am part of this culinary world, and it gives me so much joy."
Article continues below advertisement
Though the brunette babe, who shares son Cree and daughter Cairo with ex Cory Hardrict, is in a good place in her career now, she "never knew I would be where I am today."
"But I always knew I had a passion for food," she shares. "I feel like the lesson here for myself and maybe for other people is to follow your passion. When you follow what you're passionate about, everything will eventually align and fall into place. I feel like that is why I am where I am. It's so fulfilling and enjoyable and authentic to who I am as a person."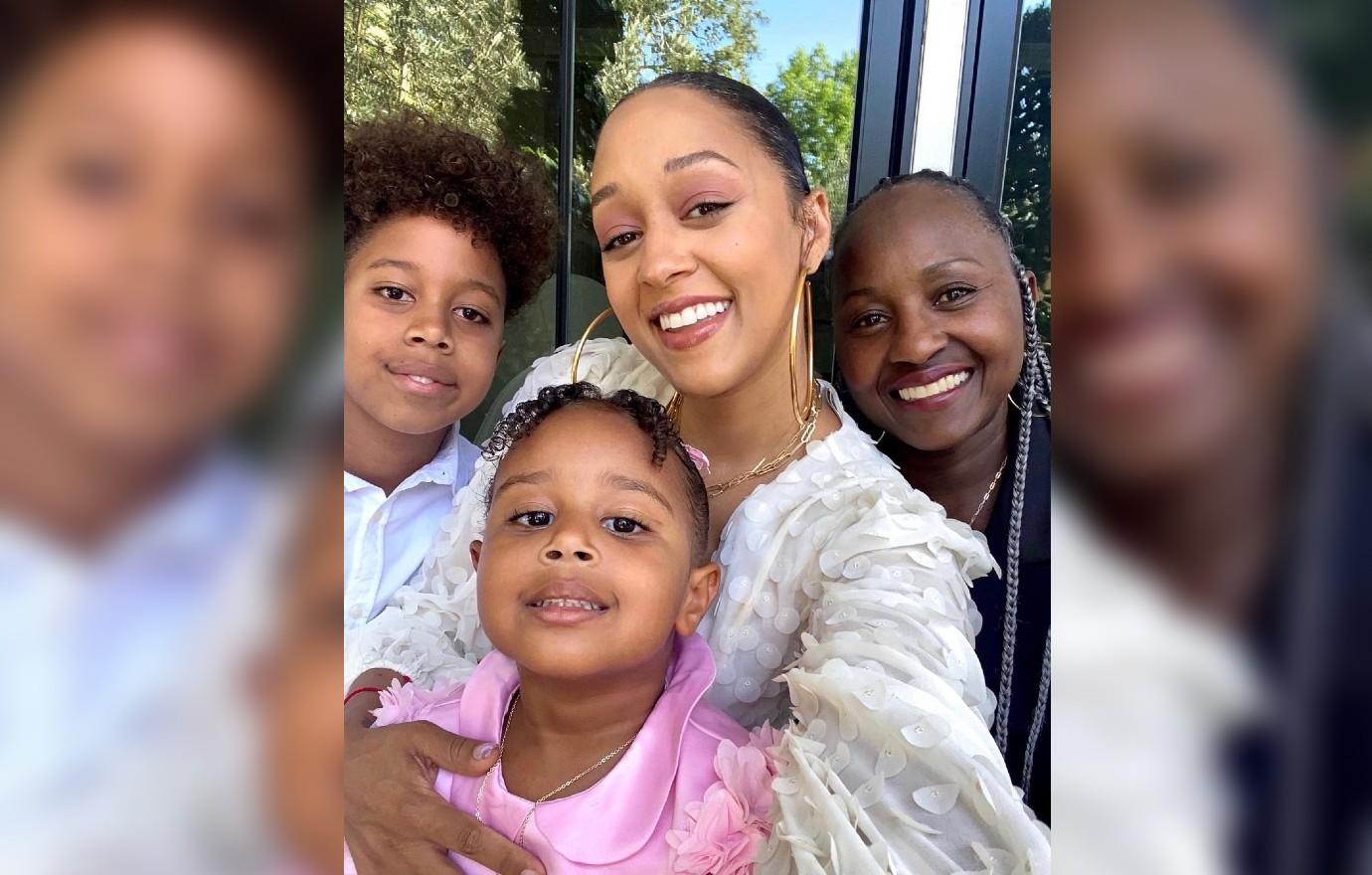 Article continues below advertisement
Since the mom-of-two knows what its like to switch careers, she hopes others will take a leap of faith like she did. "Get to know yourself and get to know who you really are," she advises. "Also, have patience with discovering who you are. It takes time. I wanted to go to culinary school after college, but it took years to get to where I am today. What happened in between all of that was me working toward whatever I was passionate about, even if nobody was watching me cook. Continue to evolve, grow, stay true to yourself and learn."
It's also been amazing to get to bond with her kiddos in the kitchen. "Cree is 11 — he's turning 12 soon — and he has a passion for food," she reveals. "He's cooking his own breakfast where I am like, 'He's so fascinated with different types of food.' To see him enjoy cooking puts a big smile on my face. Cairo is on the tower — this stool that she can stand on when I am in the kitchen. Whenever there's some sort of chocolate involved, she's there."
Since the cookbook author is so into whipping things up, it made perfect sense for her to partner with LACTAID®. "I've been a huge fan since I found out that I had a lactose sensitivity. I discovered them when I was in college. I was like, 'It says it's 100 percent real milk — just without the lactose!' I tried it and enjoyed it. I can finally enjoy an entire glass of milk without any stomach discomfort, which is a win-win. I am a foodie, and I love cookies. Milk has always been my go-to snack for morning, noon and night, and I am so happy I can now eat it and not get uncomfortable," she dishes.
Article continues below advertisement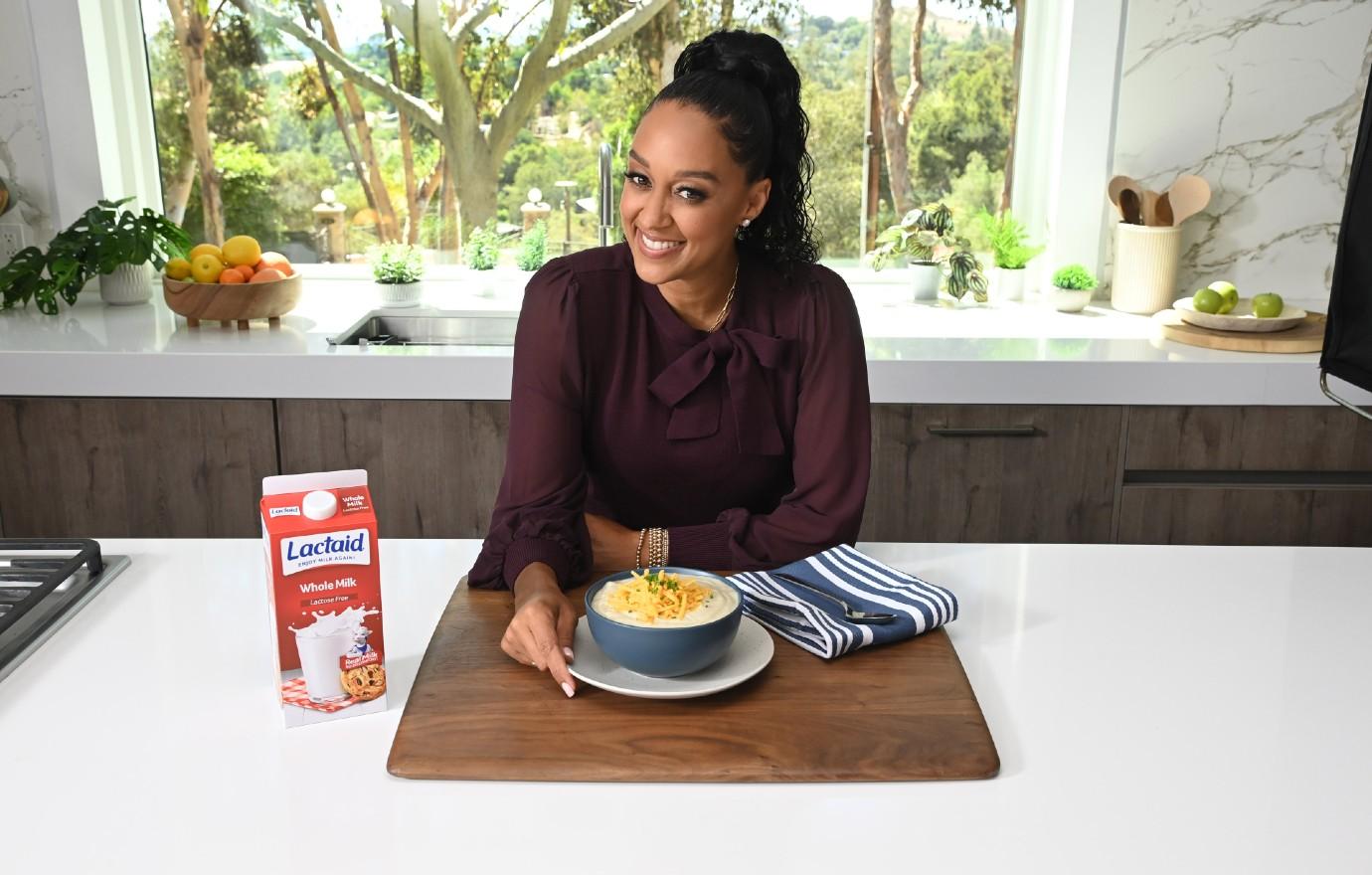 Additionally, the Twitches alum created the perfect cozy winter dish: her Creamy Cheddar Potato Soup for her family. "It's a simple one pot meal — and you're just throwing ingredients into one pot and then you have this amazing meal that fills you up," she says. "I like to be really nice and creamy and what is so great about LACTAID® is that I don't have to sacrifice the texture, the creaminess and deliciousness that real milk has to offer."