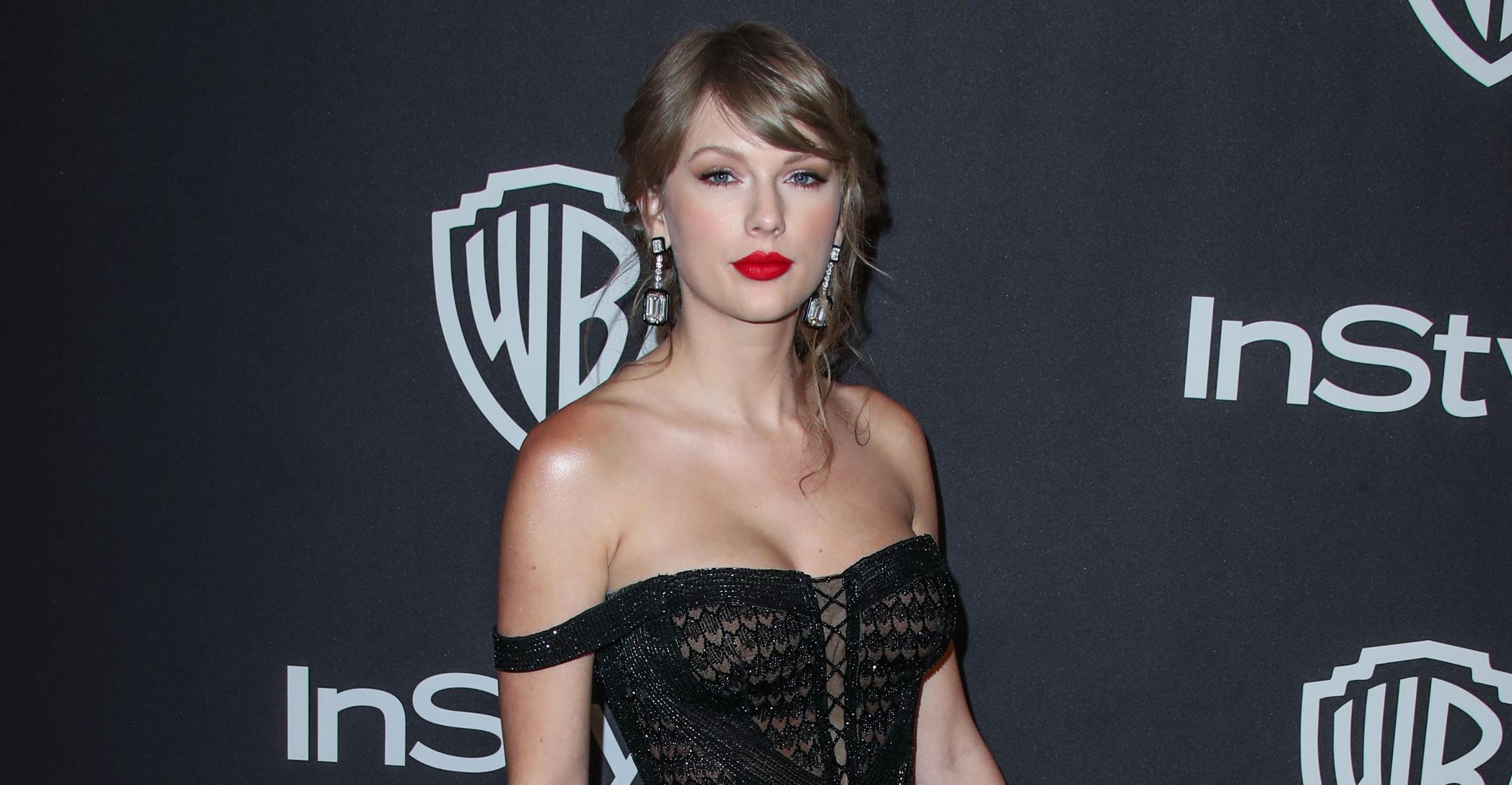 Cookies, Pumpkins & Boots, Oh My! Taylor Swift Shares All Of The Things She Loves About Autumn In Fun TikTok Video
Article continues below advertisement
The clip starts out with the superstar looking at the camera, dressed in a maroon, plaid sweater. Fans couldn't help but notice that her nails were painted a shade of scarlet red, likely representing the fact that her album Red (Taylor's Version) will release next month.
Article continues below advertisement
She then reads her Tumblr list out loud while representing every aspect on screen.
The list reads: "And hats and scarves and knee socks and wearing tights for the first time in months and when the mornings are all chilly and you can see your breath and draw little pictures on foggy windows and plaid stuff and ANKLE BOOTS and not caring when people make fun of pumpkin-flavored stuff because you LOVE IT and are happy it's all the rage and people who dress their dogs in costumes on Halloween and fires in fireplaces and maroon/hunter green/mustard yellow color combos and baking your first fall batch of cookies but you put too much cinnamon in it because you're TOO EXCITED BECAUSE ITS' FALL."
In the video, which she captioned, "Basic autumn lovers RISE 🍂🧣#imsohappy #hellofall #swifttok," the Grammy winner dons different clothes like the aforementioned knee socks and boots, and she can also be seen chugging a drink from Starbucks and icing a tray of cookies.
When she narrates the part about dogs in costumes, she displays paintings of her cats dressed up in old-fashioned clothes.
Swift may have also given fans a sneak peek at an unreleased song, as she can be seen writing in a journal, "Just between us, did the love affair maim you too?"
Luckily, we won't have to wait too much longer to find out, as Red (Taylor's Version), which contains 11 new tracks, releases on November 12.