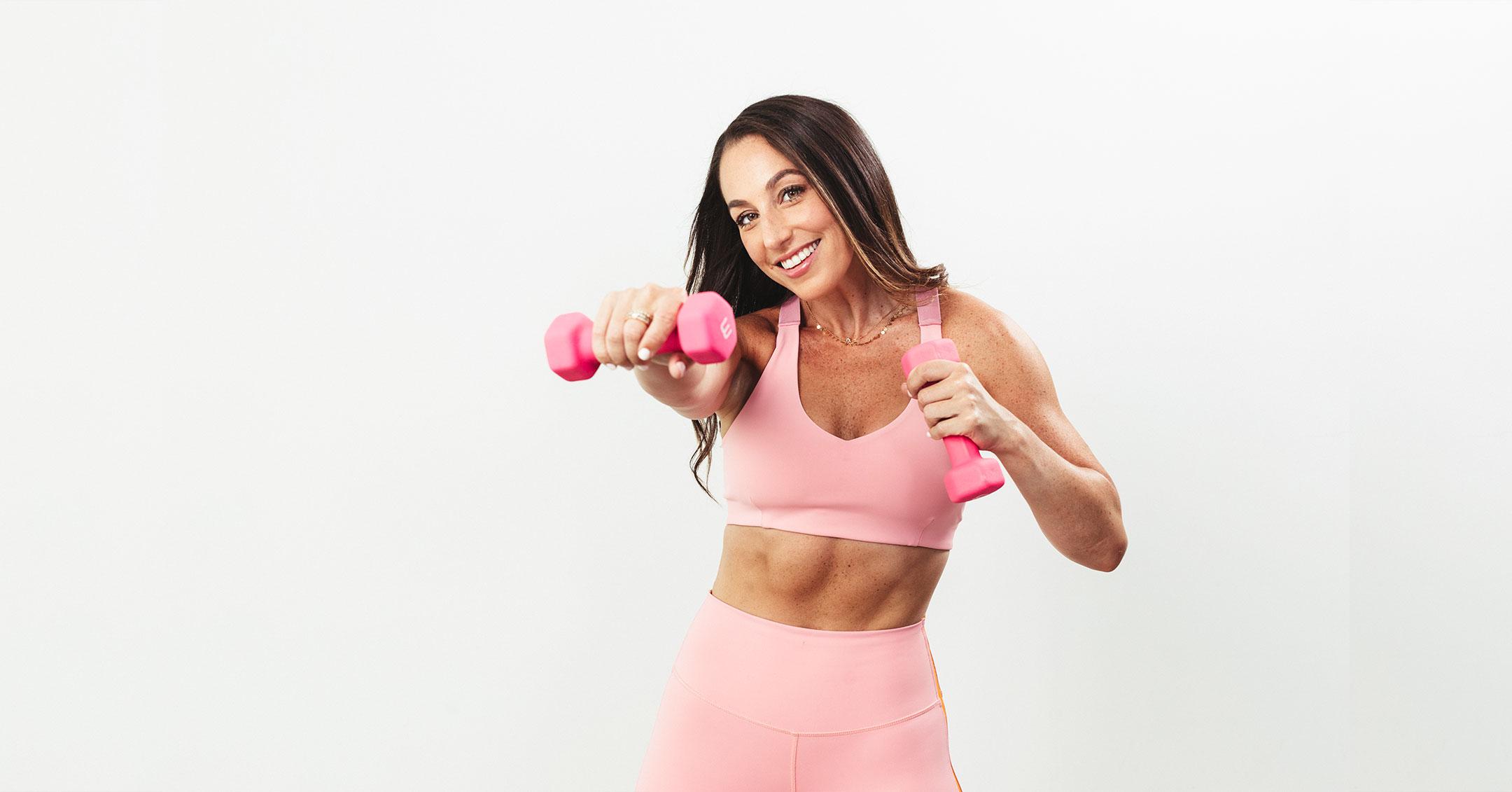 Exclusive: Sydney Miller Is Proud To Have 'An Impact On People's Lives' With Her HOUSEWORK Classes
Sydney Miller never thought she would make it big in the fitness world. In fact, she wanted to work in advertising and public relations when she was starting out, but after going to SoulCycle so often, she auditioned for the coveted role "on a whim."
Article continues below advertisement
From there, "I did a full 180 and became Miss. Fitness," the fitness guru exclusively tells Morning Honey. "Then, while at SoulCycle, I rose up through the ranks there as an instructor. I got really interested in Pilates as a way to strength train because obviously I was doing a ton of cardio on the bike, and I decided I wanted to get some other sort of certification."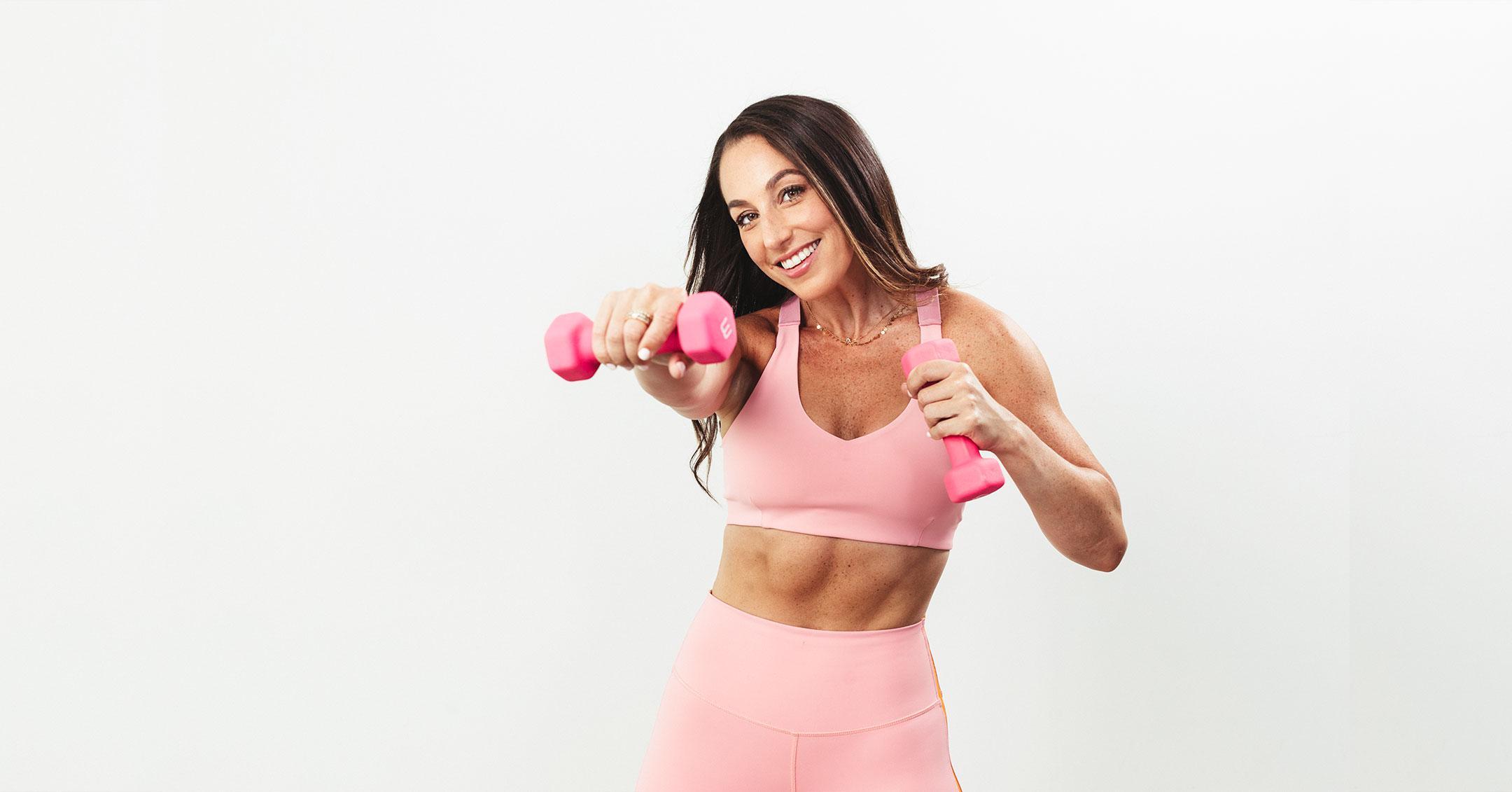 The brunette beauty went on to get certified in Pilates, which helped her come up with the concept of HOUSEWORK — "a full-body sculpting and conditioning workout set to the beat of electronic and house music," the website states.
Article continues below advertisement
"I loved the way Pilates made me feel, but it wasn't a workout that I looked forward to or that I necessarily had fun doing, whereas SoulCycle, I was in the moment and having fun," she says of how she came up with the idea. "What I wanted to do with HOUSEWORK is create that feeling where you're getting the benefits of the Pilates and you're getting the benefits of strength training, but you're doing it all to the beat of your own music and it's fun and motivating. I wanted it to feel like you're having so much fun doing it that it doesn't feel like a chore."
Over the years, Miller "started to build an audience" for HOUSEWORK, especially since she already had a community from SoulCycle.
Article continues below advertisement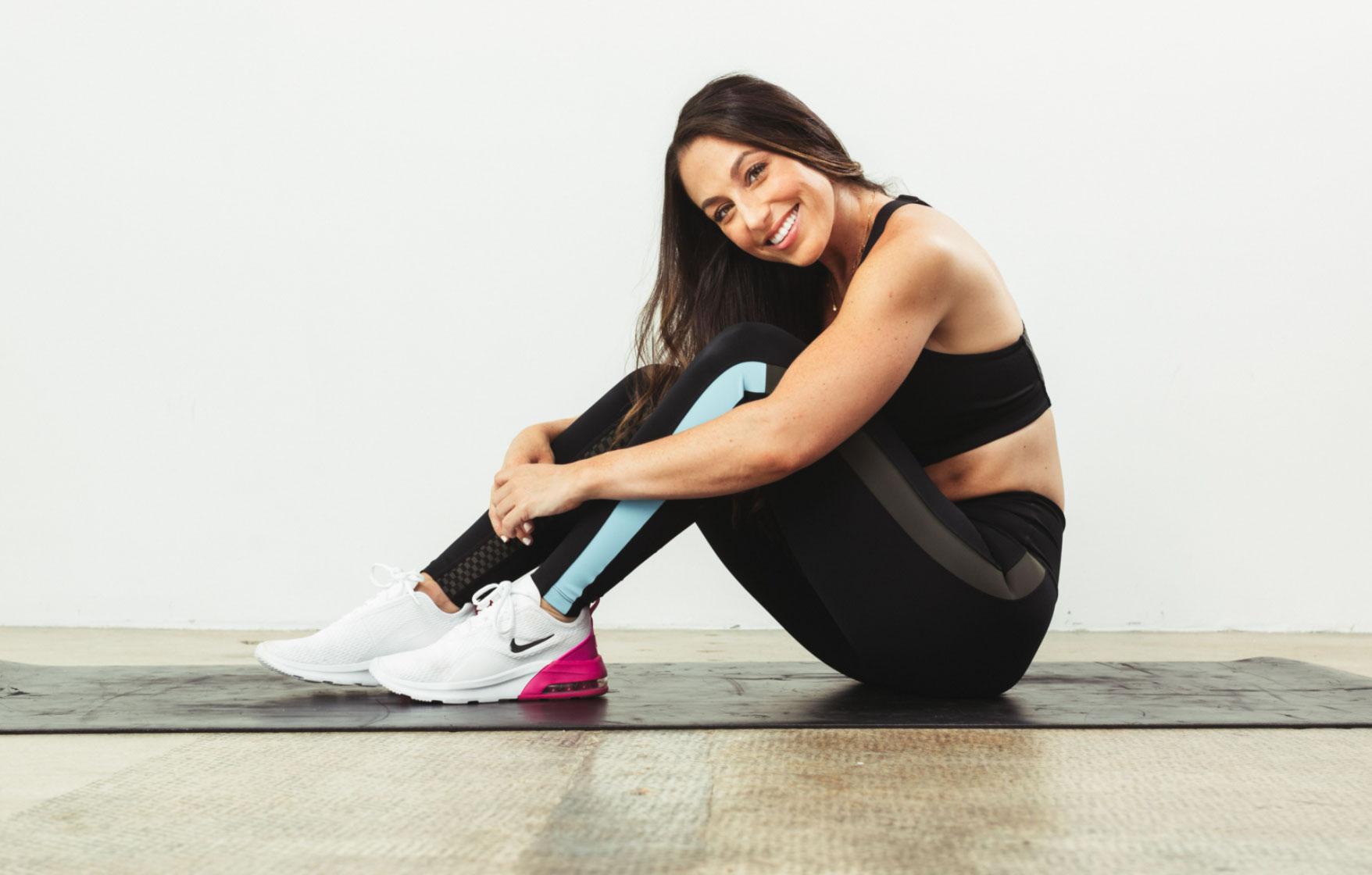 When the pandemic hit, it was a no-brainer to begin virtual workout sessions. "You don't need a lot of equipment to do HOUSEWORK, so you can really use light weights, a towel or sliders," she explains. "It translated really well over Zoom, and then I just kind of went full throttle on HOUSEWORK. I pivoted, and I am still at SoulCycle, but I am definitely really focused on continuing to build HOUSEWORK right now."
Clearly, Miller hit the jackpot, as HOUSEWORK was named the Best Low Impact Workout by Women's Health in 2020, and she has a loyal following on Instagram.
Article continues below advertisement
"When I started HOUSEWORK, it was a totally different workout for me, and I feel like it took me a little while to get into the groove and find my sweet spot with it, just like anything. And then it shifted once I really nailed down the concept," she shares. "And the workout became something different than it was when it first started. It's definitely evolved a lot as I work out, but watching the community evolve is the best part because truly people's lives are being changed and the messages that I get from people are so overwhelming. The workout is in a good place, but building the community and really transforming people from inside out is my favorite part."
She adds, "I have gotten more confident in the fact that there is a reason that people are coming back and love it and are trusting that what I am bringing to the table is unique and different. I think every time I hear a story from somebody, which is basically every day, it's a reminder that I really am impacting people's lives on a larger scale."
Article continues below advertisement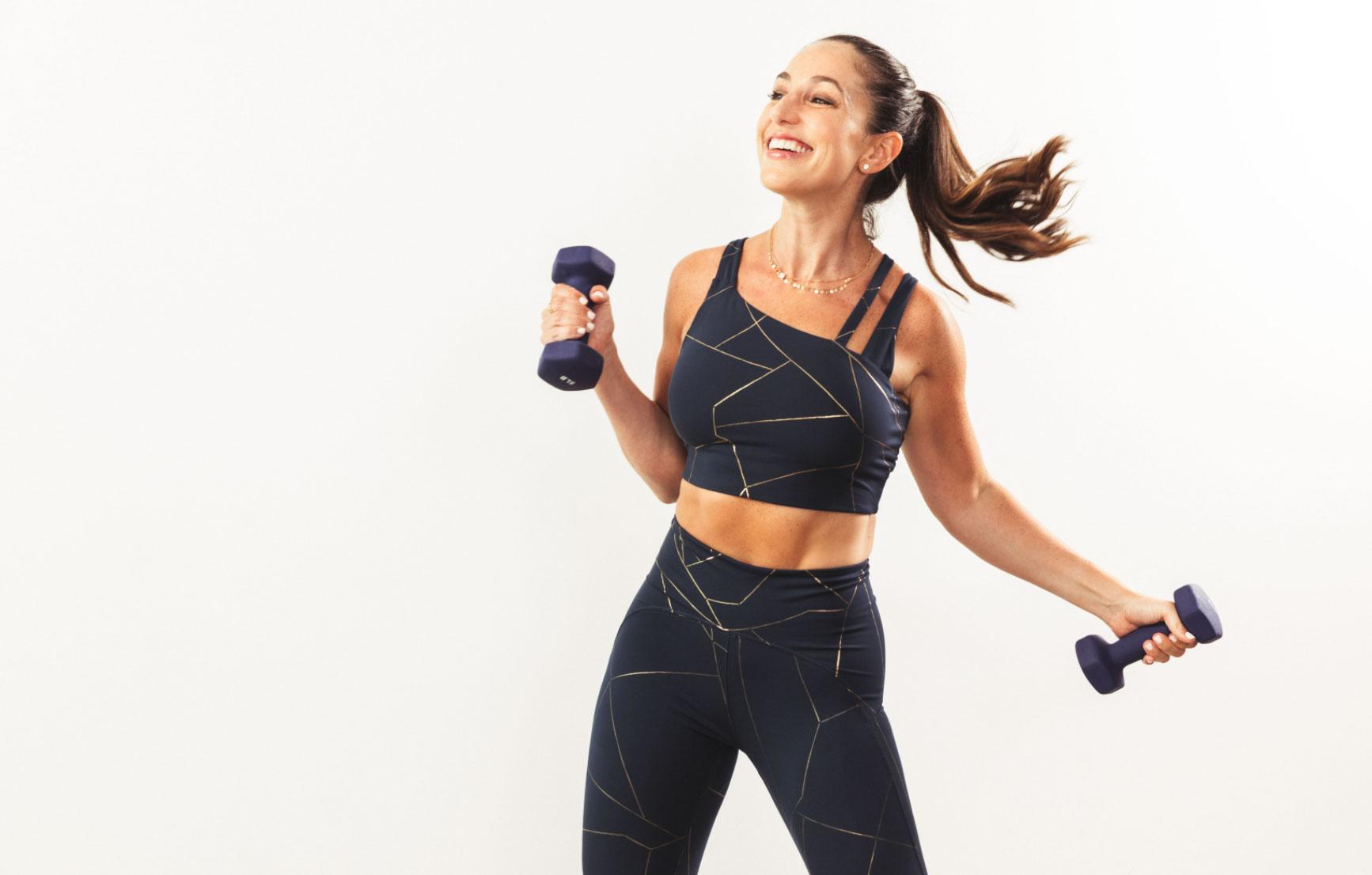 Ultimately, Miller wants others to know that it's OK to trip up once in a while — something she hopes to teach in her classes.
"I will mess up and I will own it. Being perfect is boring and it's not going to get you very far. You learn by doing things and if you're doing things, you're going to be making mistakes, so that is kind of always a message that I share," she says. "Make a mistake, fall out of a position because that shows me that you're trying and you're not just staying with the confines of what you know how to do. I practice what I preach. I have been doing a lot of new things recently with my brand and in my classes and just trying different things and learning from it. It's just always been about creating a safe space for anybody – you don't have to be anything to show up. I think people really feel that which is important."
Article continues below advertisement
Looking back on her 10-year career, Miller is "very happy that this all happened" in the way it did. "I very much think with my gut and when I wanted to audition for SoulCycle, there was some part of me — even though I was shy and even though I was like that is really scary — that knew I should. It's been like a crazy evolution for myself, and I am still learning and still evolving but it's been great."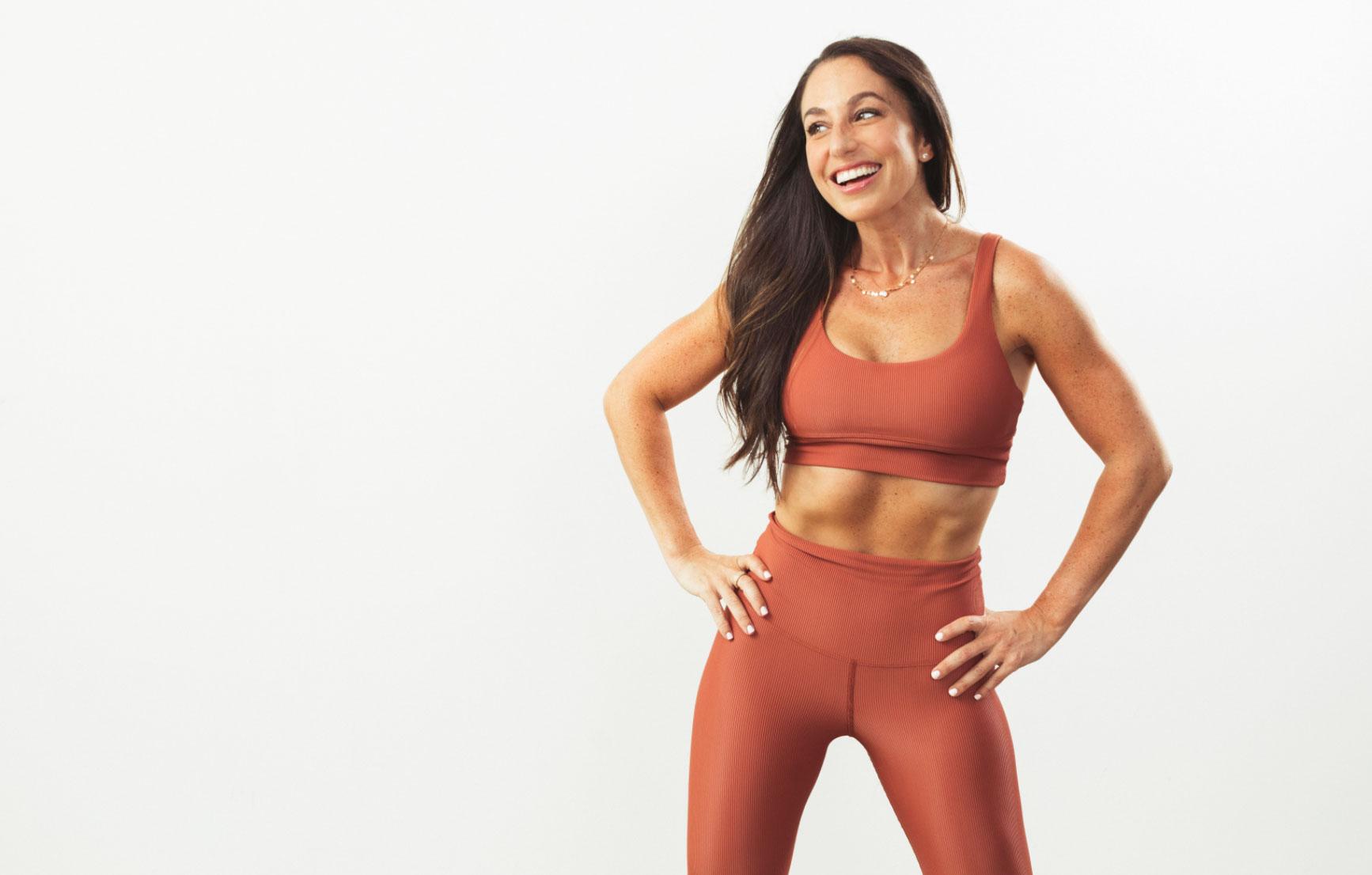 The trainer isn't stopping anytime soon, either. "I definitely want to continue building this community through HOUSEWORK," she states, adding that she started a trial of "this HOUSEWORK 101 concept," where she breaks things down for newbies.
Article continues below advertisement
Miller also went on her first retreat last year, which she ran herself. Now, she mapping out her next destination for the fall, which will be international. "I am excited," she declares.
For more information on HOUSEWORK, click here.