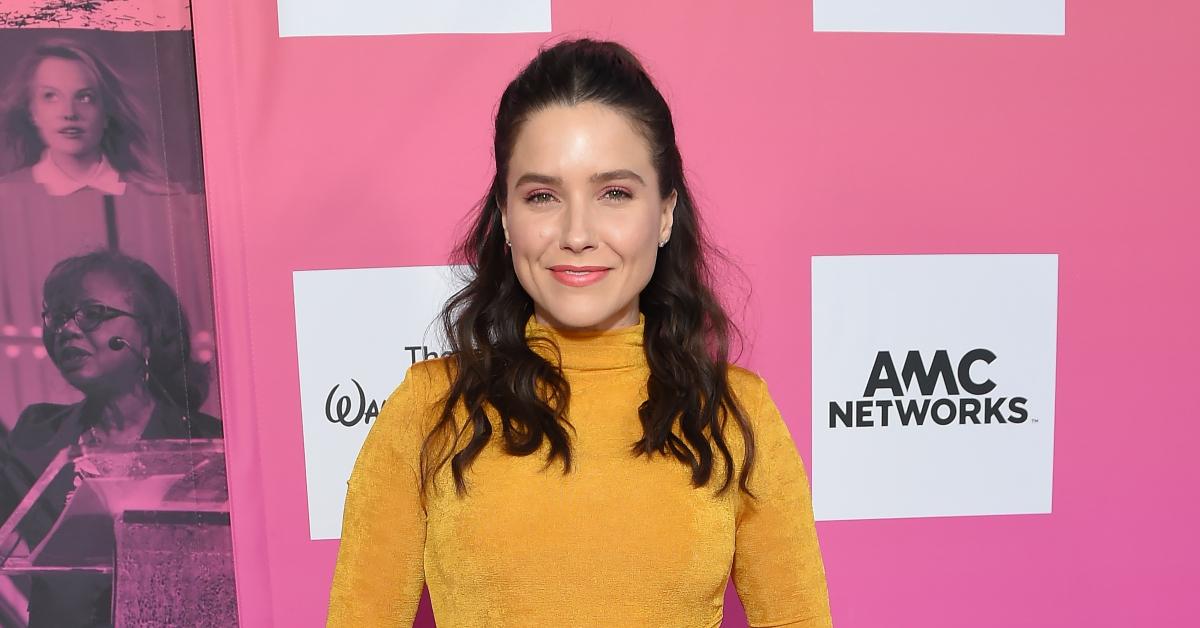 Exclusive: Sophia Bush Says It's 'Amazing To Represent Women In Various Verticals & Careers'
Though Sophia Bush is known for many different things — actress, producer, podcast host, activist and so much more — she is thrilled whenever a person forms a connection with her in some way.
"It's the most flattering thing when someone introduces themselves and says, 'I'm a fan of your work or your activism.' That to me is the highest compliment. As an actor, storyteller, producer, director, when somebody loves a project, when someone says One Tree Hill was inspiring to them or they loved my Chicago PD season or even saying that Good Sam was the reason they went to medical school, that's amazing," the 40-year-old, who teamed up with Johnnie Walker for American Business Woman's Day, exclusively tells Morning Honey. "It's amazing to represent women in various verticals and careers."
Article continues below advertisement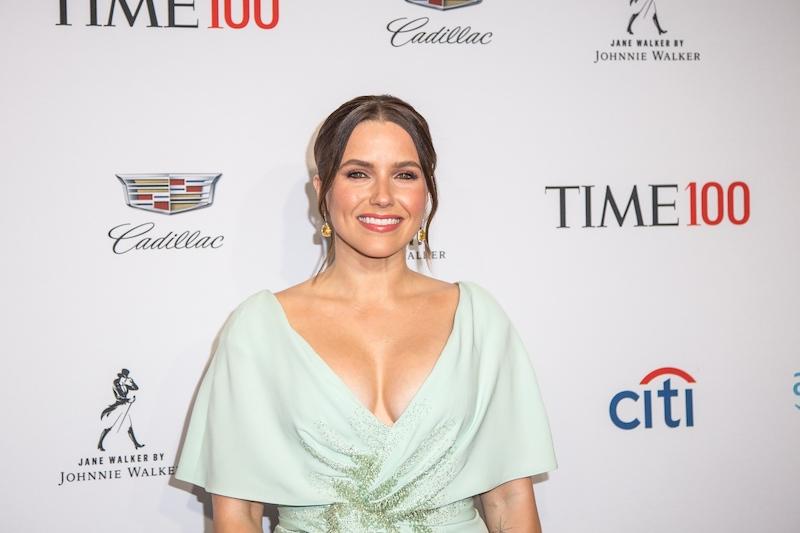 "To hear that [her podcast] 'Work in Progress' is helping people learn more is the highest compliment," the One Tree Hill star adds. "However long our careers last, I believe the one consistent thing we have is that we're members of our society and community. We are neighbors to the people who live right next door to us and the people who live down the street and the people who live across us in the city. If we can show up for each other and set these sorts of examples, then we're always learning, trying and striving to be better. If we can do that for each other, then that for me is the greatest point of both pride and humility in my life."
Article continues below advertisement
The brunette beauty, who has stayed in touch with her One Tree Hill costars Hilarie Burton and Bethany Joy Lenz, is also passionate about her other podcast, "Drama Queens," where the trio recaps old episodes and dissect what occurred. "Having my own podcast was what really sparked the idea," she notes. "We were all cooking together on a three-way FaceTime in early lockdown, and I just thought, 'Guys, I think we could do something here. Our friendship is better than our show.'"
"I think what's interesting is that because the show was such a place for friendship and community for our audience, people always wanted more content and more conventions or fundraisers," she shares. "It was the best of times but worst of times for us working on set, and we always had a lot of trepidation about this idea of going back."
Now that the trio is reunited and get to see things differently, they have "reclaimed our territory and created a space that is so focused on the tree of us as females and friends," she gushes. "We always say it's the female friendships that is the love story from our show. It's really poignant and powerful for us, and it's been cool to watch these episodes and say, 'Oh, we didn't understand while we were making it.'"
Article continues below advertisement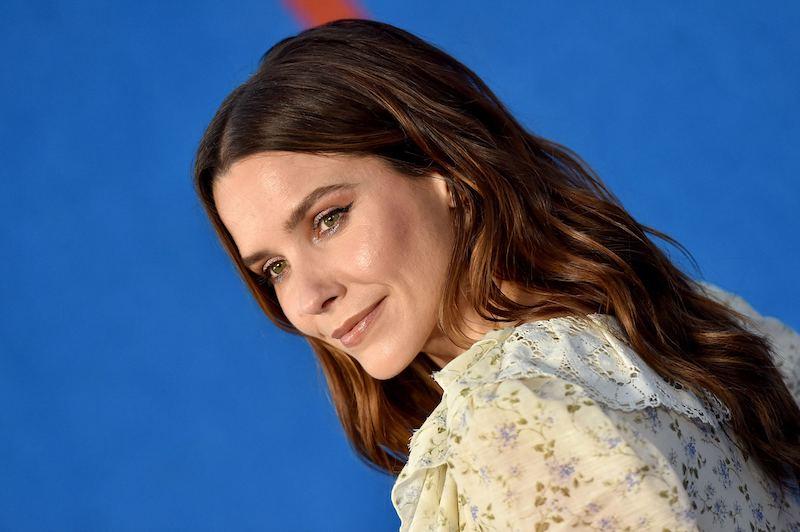 "But now that we're going back and watching it, we get it. We see the hook, we see the magic," she continues. "We've really been able to throw out the trash and create something new together as a unit. It's been really special for us."
One of the best parts is that the ladies will be reunited when they go on tour to a few select cities where they will get to talk to a live audience and be with their fans. "It's so fun," the Good Sam alum says. "For us to be able to gather again with people is amazing, and for us to get off Zooms together and actually be together is always the greatest joy."
Article continues below advertisement
Since female friendships bring so much joy to Bush's life, it's no surprise she wants to help others along the way, which is why for American Business Women's Day, which falls on Thursday, September 22, Bush and longtime partner Johnnie Walker are continuing to celebrate and support trailblazing women pushing boundaries and breaking glass ceilings as part of its "First Strides" initiative.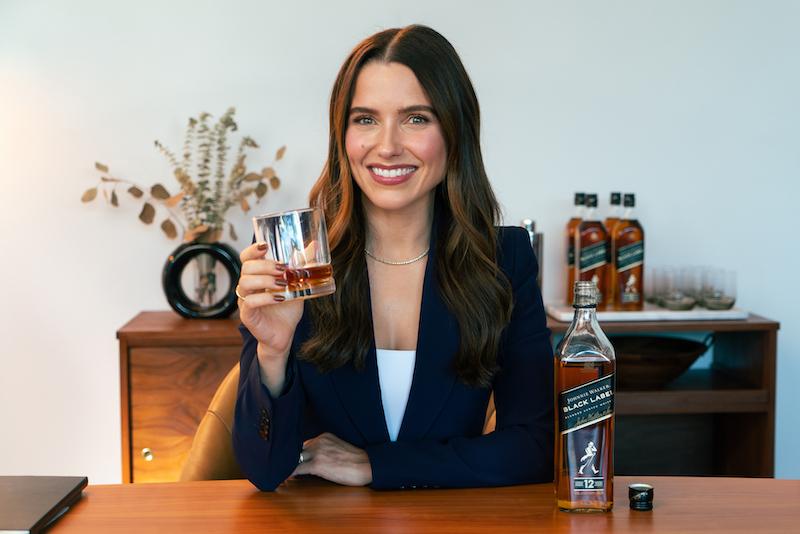 Article continues below advertisement
Johnnie Walker, Lilly Singh and Bush all collaborated on a short video that serves as a rallying cry and call to action in support of parity for women as business leaders. Bush shared the video, which illustrates the inequalities businesswoman face in the workplace, highlights the positive impact women have as leaders and emphasizes the critical need for more funding for women entrepreneurs to achieve greater success and recognition in the workplace.
"It's been such an inspiring journey for me," she says of teaming up with the brand. "Working with Johnnie Walker, launching Jane Walker and to see a brand of that size making moves is so inspiring to me. It's been five years since we partnered up, and we've worked on raising funds for the midterms during the Women's March in March 2019, we supported the marches and we worked with artists to create signs of empowerment for upcoming marches."
"We were able to put up the first statue of historical women figures in Central Park, which seems insane there wasn't one to begin with," she continues. "It's been years of working on initiatives like that, and now this 'First Strides' campaign has come through all of the work we've done before. We started to look around and as we were honoring women getting elected into office for the first time and we thought, 'If it wasn't for those women, there would never be me or you.' It feels really fun to be pushing for progress. In a way that's badass, and you know if that inspires other people to want to join us, to get out in the streets or cheers with a good whiskey, it's nice to feel joy when you're doing something progressive."
Article continues below advertisement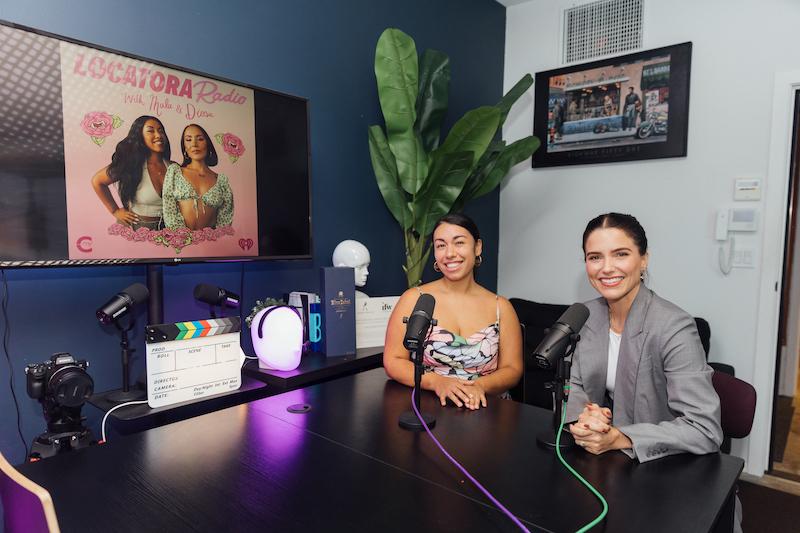 To celebrate trailblazing businesswomen and support the goals of the next generation of groundbreaking female leaders, Johnnie Walker and longtime IFundWomen are continuing to provide the opportunity to apply for business grants by visiting https://ifundwomen.com/johnniewalker.