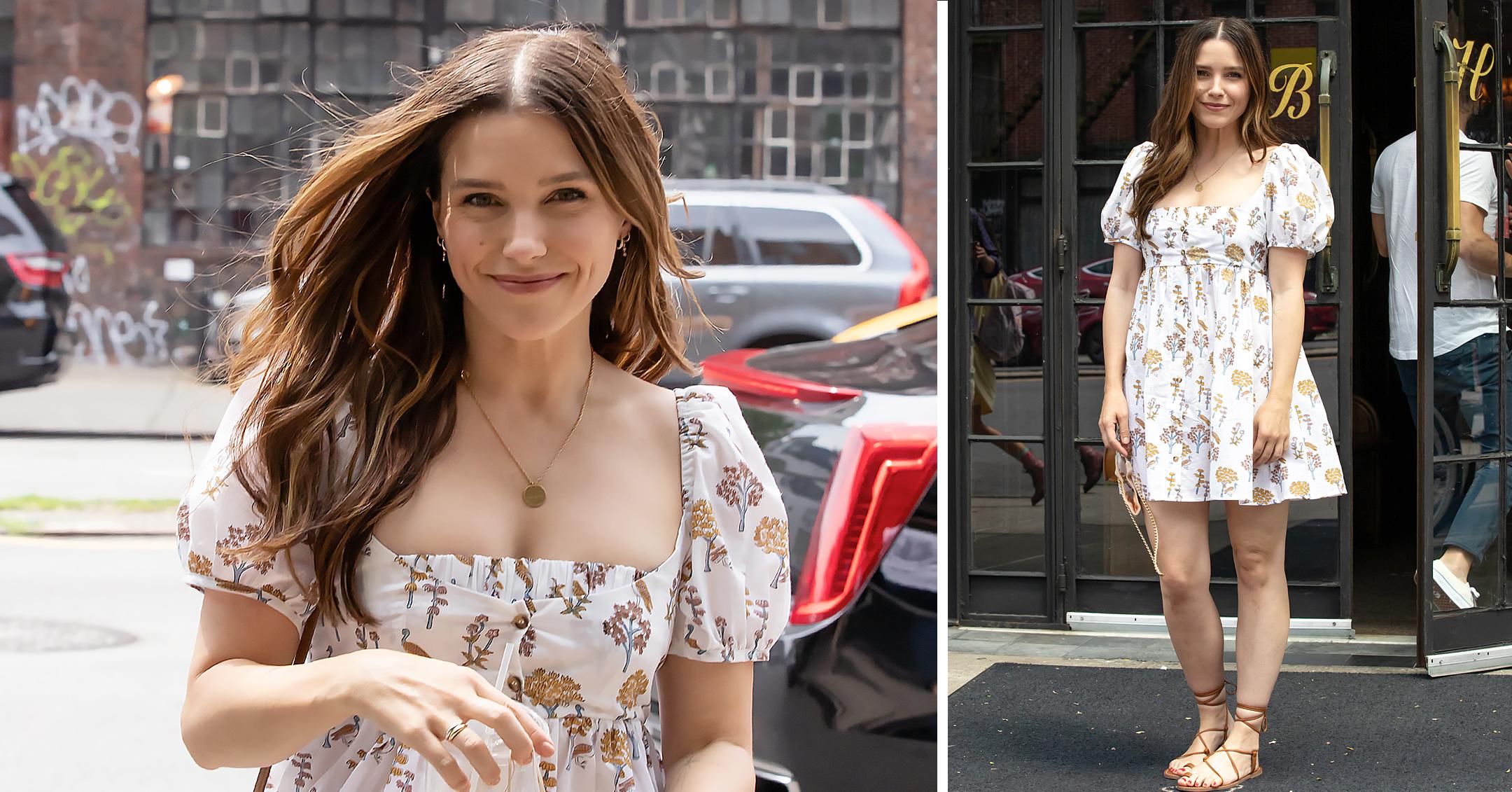 Sophia Bush Dons Adorable Babydoll Dress During Stroll In The Big Apple — Photos
Article continues below advertisement
On Saturday, June 19, the brunette beauty stopped outside of her hotel in New York City to smile for the cameras.
Scroll through the gallery below to see Bush's cute outfit!
Article continues below advertisement
Bush sported a white patterned babydoll dress while walking around the big city. Additionally, the One Tree Hill alum paired her outfit with a brown purse and even brought along a cute mask.
The Hollywood star was in town as her latest movie, False Positive, premiered at the Tribeca Film Festival a few days prior.
"@tribeca you were wonderful. Thank you to everyone who joined us for the #FalsePositive premiere. The celebrate creativity and filmmaking after the last year and a half — and to be able to do so safely, with an audience full of people!! — felt like such a gift. I love being a storyteller now more than ever," she captioned a photo on Instagram.
She added, "And thank you for the team that put me together @britelkin @robertsesnek @djquintero. Walking in heels feels insane after all this time, but you sure made me feel fancy. Look by @huishanzhang @andreawazenofficial @huntingseasonnyc @evafehren 🖤🤍🖤🤍🖤."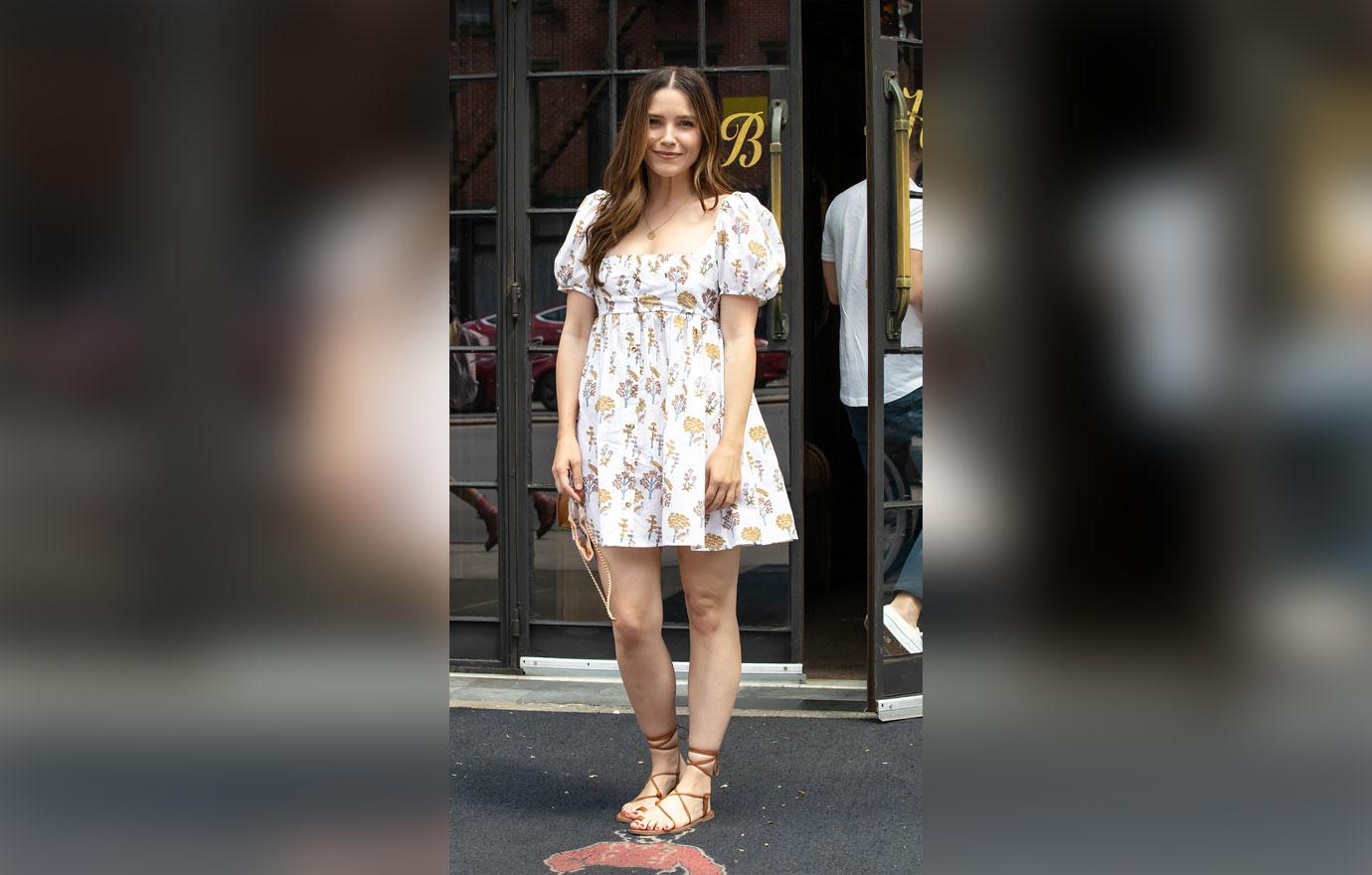 During her trip, Bush brought along her boyfriend, Grant Hughes. The two were spotted holding hands on the night of the premiere.
In the meantime, the TV star is gearing up to release a new podcast with her OTH costars Hilarie Burton and Bethany Joy Lenz.
"Someday is Today … well, close enough. Midnight tonight! You can start streaming episode 1 of #DramaQueens and it is JUICY 🍓 Ready…Set… 👑@dramaqueensoth @Hilarieburton @joylenz @iheartradio #DramaQueensOTH," she wrote on June 20.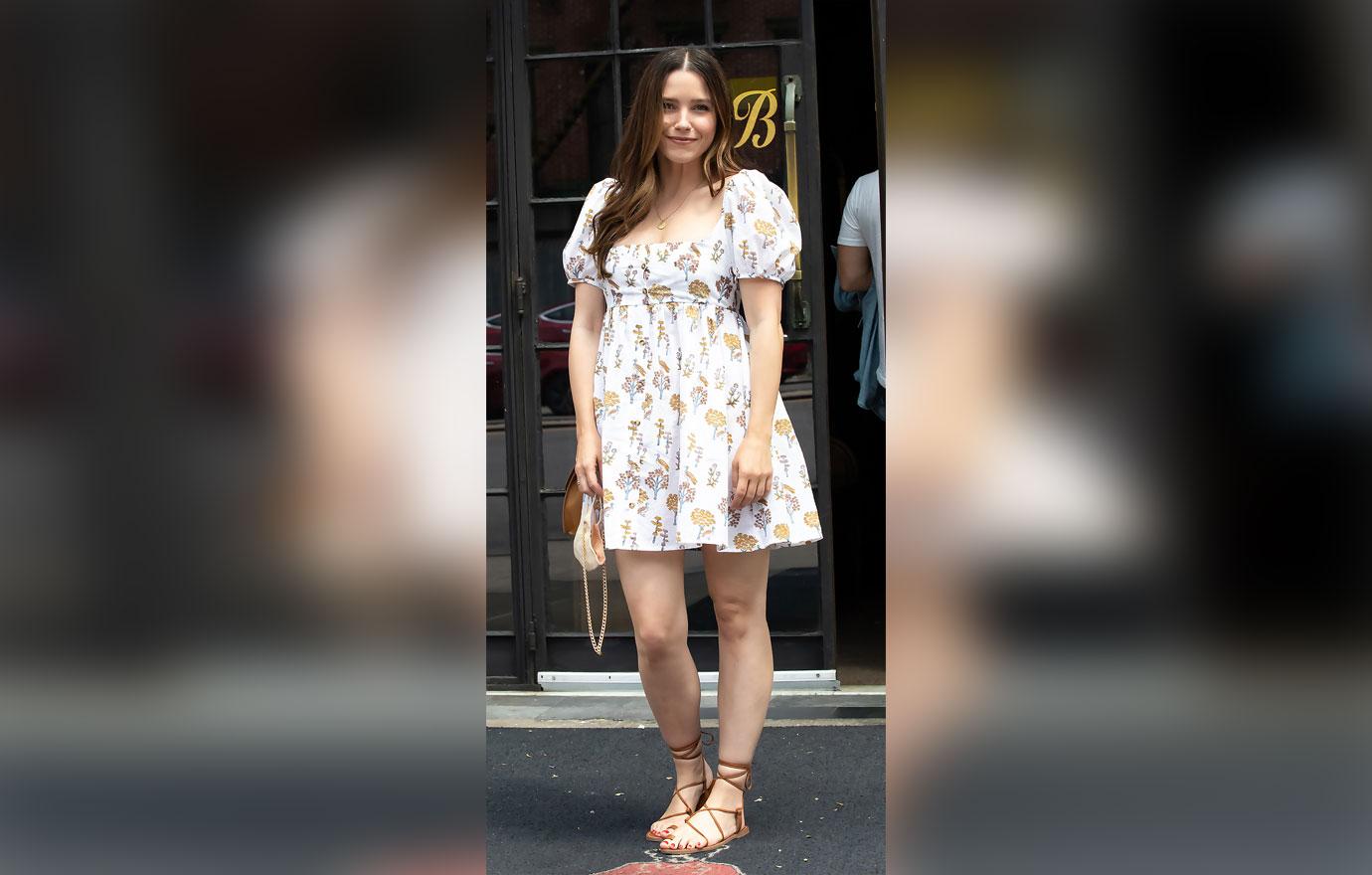 She's a pro! The podcast host — who also added sandals to her look — looked like she didn't mind posing for a few photos.
"Quarantine hit and I was doom scrolling like everyone else. And the number of people who were posting about how in this really scary time at the start of the pandemic, they were starting One Tree Hill over again, really kind of hit me," Bush shared of how her vision came to life. "I was like, this show has something magic about it. It feels really evergreen to so many people."