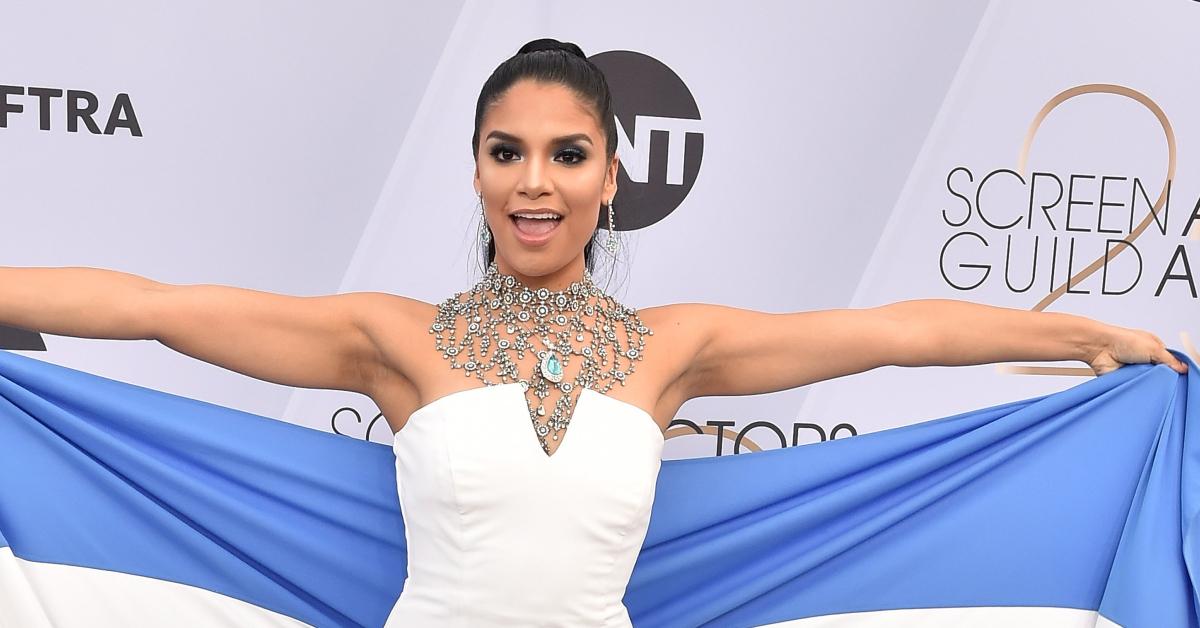 Exclusive: Actress Shakira Barrera Dishes On New Show 'Sprung,' Why She Connects With Her Character Gloria
After GLOW was canceled by Netflix, Shakira Barrera learned that she "really thrives in that ensemble setting," the 32-year-old exclusively tells Morning Honey. "I always was so afraid of the idea of sticking a bunch of people together with different personalities — that it would just be too much for me, but the sisterhood that I formed from that show was like something that I thought I would never find again."
Article continues below advertisement
So, when looking for her next project, Sprung, which debuts on Amazon Freevee on August 19, felt like the next step in her career. "I wanted to do a comedy, and at the time we were going through so much in the world that I just wanted to go on set and kind of just not take myself too seriously," she shares.
"I auditioned so much, and I feel like people don't talk about the process in terms of an upcoming actor. It's rare that I go straight to producers and directors — it's very rare. So, that's also why it was a great move. It was the right energy, Greg [Garcia] was the right guy, Garrett [Dillahunt] was my guy, and the chemistry read was undeniable," she continues.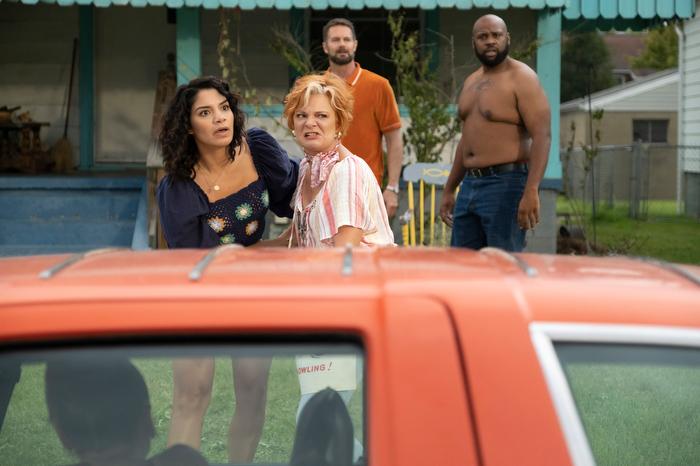 Article continues below advertisement
In the series, the TV star plays Gloria, a former convict and mastermind who teams up with fellow former inmates to use their criminal expertise for good after being released from prison due to the COVID-19 pandemic.
"Gloria is definitely a boss woman. The operations you see throughout the season wouldn't have happened if it wasn't for her, and I just liked how much of a leader and go-getter she was. She's fearless," she notes. "She's given a lot of responsibility on this show, which I think it's so rare to see on TV as far as representation goes — it's super exciting."
She adds, "Gloria is a little bit like me in the sense where she's Nicaraguan, which is just really awesome to see Nicaraguan representation. A lot of people don't even know where Nicaragua is on the map, honestly! So I am just excited for all of the pieces that you're going to get to see from her. And each piece is a little bit of me, too. I liked her personality. I just really felt like her and I were just in sync."
Working alongside Dillahunt and Martha Plimpton was an added bonus, since they are both "hilarious," the star notes.
"I did learn a lot from them. They are legends in this industry, and I always just like to be a student on set. Every set is different, and particularly from them, I feel like I just learned to take chances," she admits. "And if it doesn't work in the first try, they'll wiggle their way to make it grounded and real, even though you think it's so ridiculous and outrageous. They are masters of their craft and can somehow ground their choices and they don't pull back from it. It was really awesome for me to watch them kind of do their thing and then being able to have the confidence to be like, 'OK, well if Barb has this side lip, what can I do?' I was excited for Gloria to have her later scenes. I think that just that made it more exciting for me because I really wanted to be funny with them."
Article continues below advertisement
"Sprung has been a wonderful journey. Starting from being on set all the way up until this moment when we're about to premiere. It's all been very exciting and just an awesome experience to be part of an ensemble that is so strong. All of us are so different and unique, and people can expect an easy, fun, bingeable, ridiculous, outrageous COVID comedy," she says.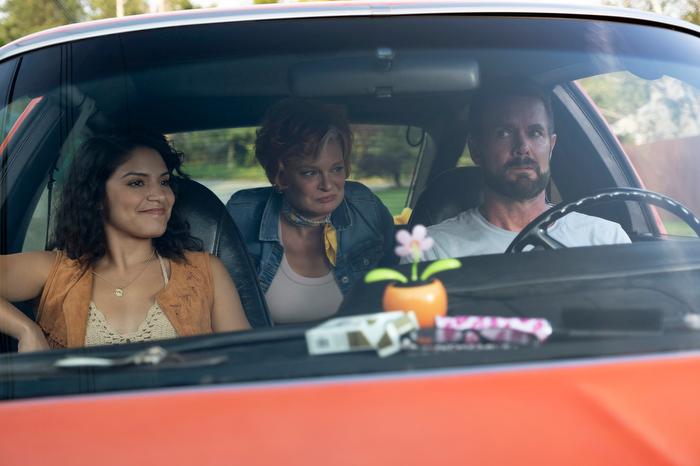 Article continues below advertisement
Going forward, the brunette babe "hopes to learn more about myself in different positions in the industry — what I like and what I don't like," she states. "And not putting too much pressure on myself again. We only have so much time. starring in a series doesn't really allow you to produce at the same time and be on set as a producer. you're always creatively thinking while you're on set if you're producing projects. So, I hope that I can do it all and find the time to do it all. and have a team that supports me, and being able to work with other Latino and Latin people in this industry that have kind of a similar vision to me."
"My vision for representation is to have stories that are just as bingeable as Succession and Euphoria and having Latinx people in leading positions. And you know, people are just excited about it because it's just a good frickin' show, you know? That's my vision for us in the future — just telling amazing stories that people will be completely obsessed with. And you just so happen to be Latino, they're just good at what they do," she concludes.