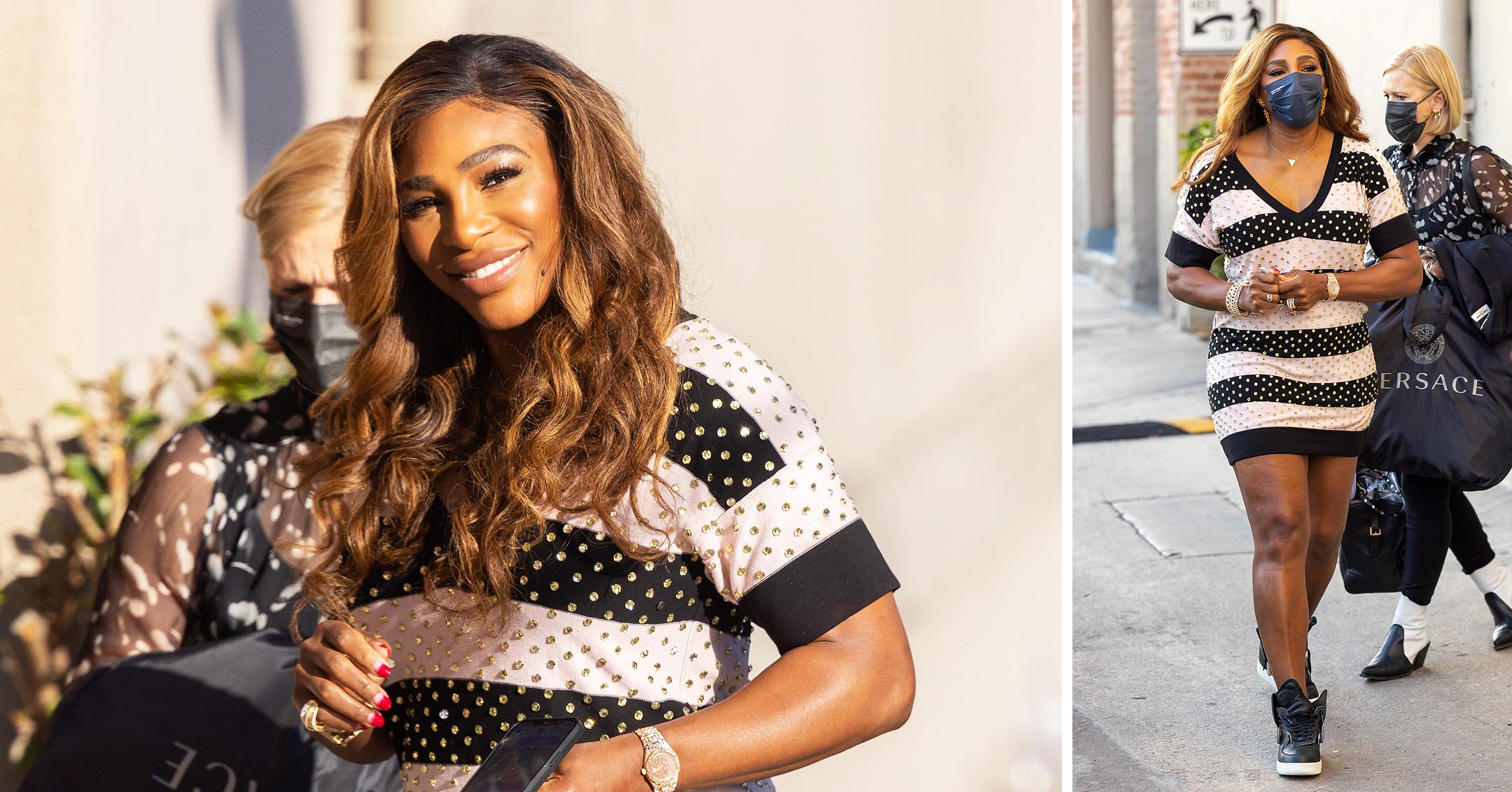 Serena Williams Glows In A Sparkly Dress — Which Pairs Perfectly With Her Black Kicks: Photos
Cool and comfy! Serena Williams sported a cute patterned dress when she visited Jimmy Kimmel Live! on November 4. Instead of wearing heels, she opted for black kicks, which looked fabulous.
Article continues below advertisement
Scroll through the gallery below to see the athlete's outfit!
Article continues below advertisement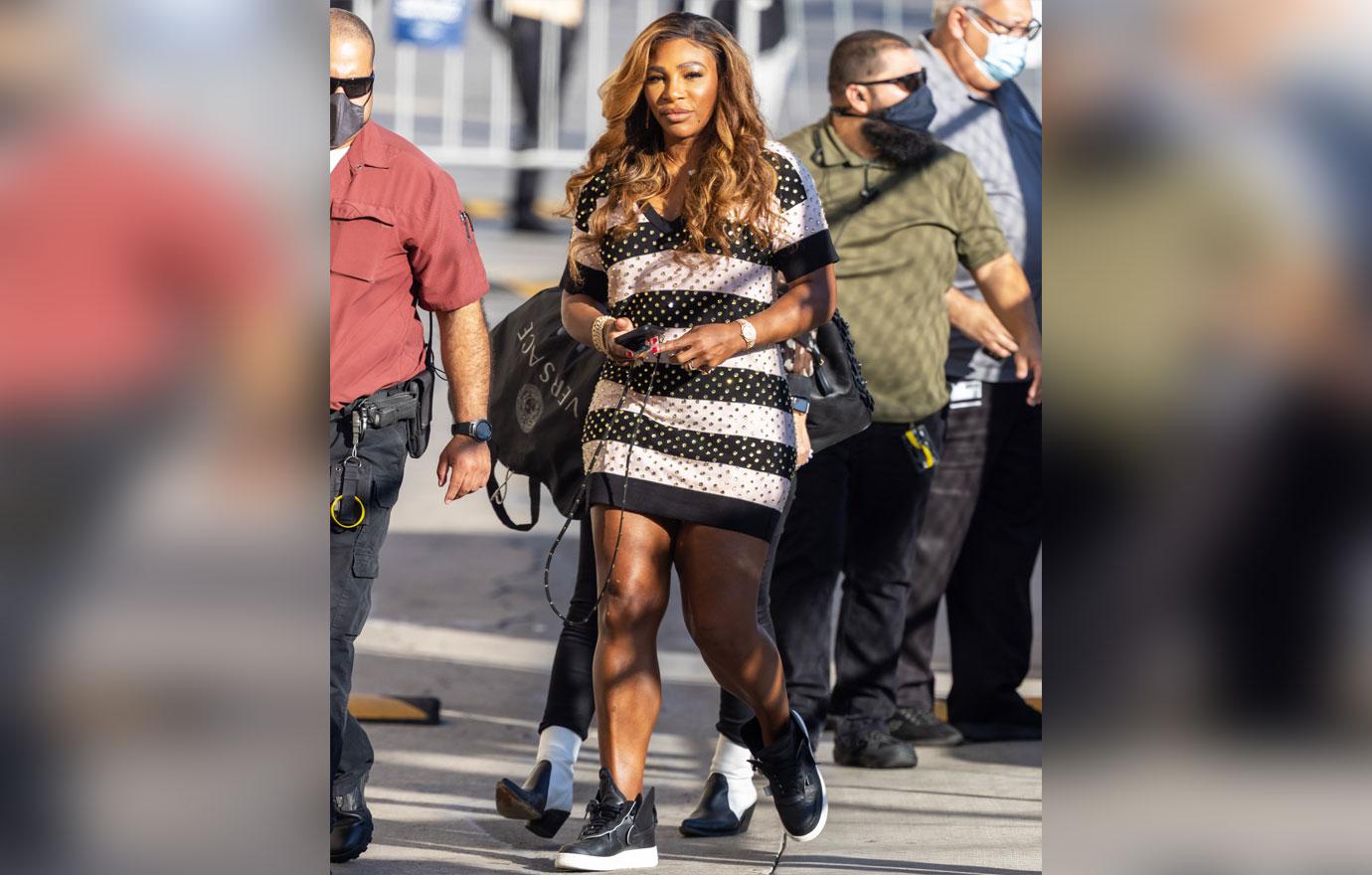 The tennis star let her hair down and accessorized with a watch and jewelry. Williams has been doing press for King Richard, which is about Serena and Venus' childhood tennis coach, Richard Williams.
In the movie, which comes out on November 19, Will Smith plays Williams.
"Venus and Serena were really excited about the possibility. And they said that they would potentially be executive producers and they would walk us through the whole process, but they were going to withhold whether or not they put their names on the film until they saw it," the actor stated.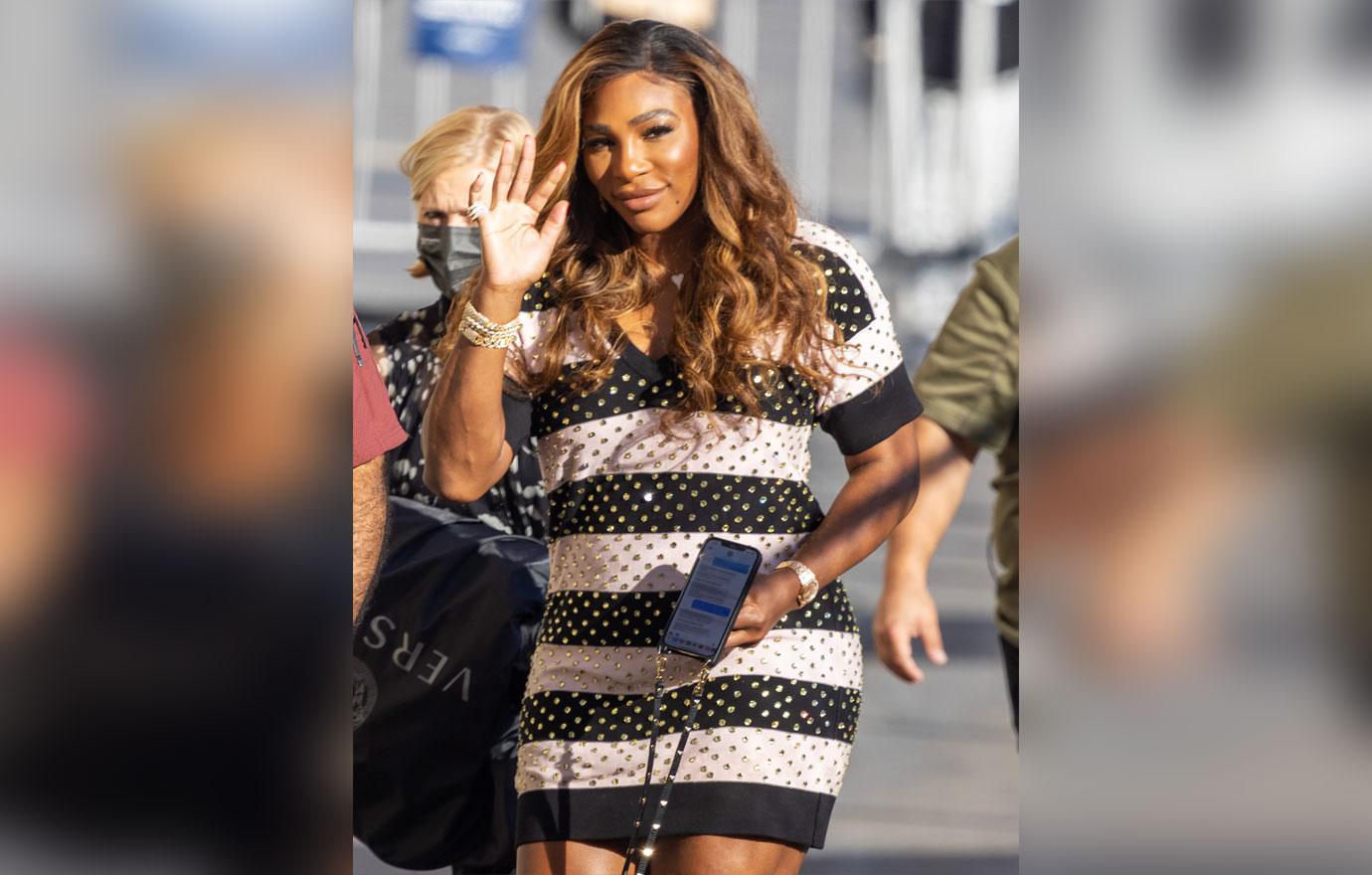 "So then I get the call that Venus and Serena are walking into the theater to see the film," he continued. "It's the worst two hours ever. The worst two hours. Because you spent so much time creating these things, and there is literally only one audience when you do it. ... You hope that they like it."
Luckily, the movie was a hit with the sisters! "Venus and Serena cried all the way through. They loved it," Smith revealed.
Article continues below advertisement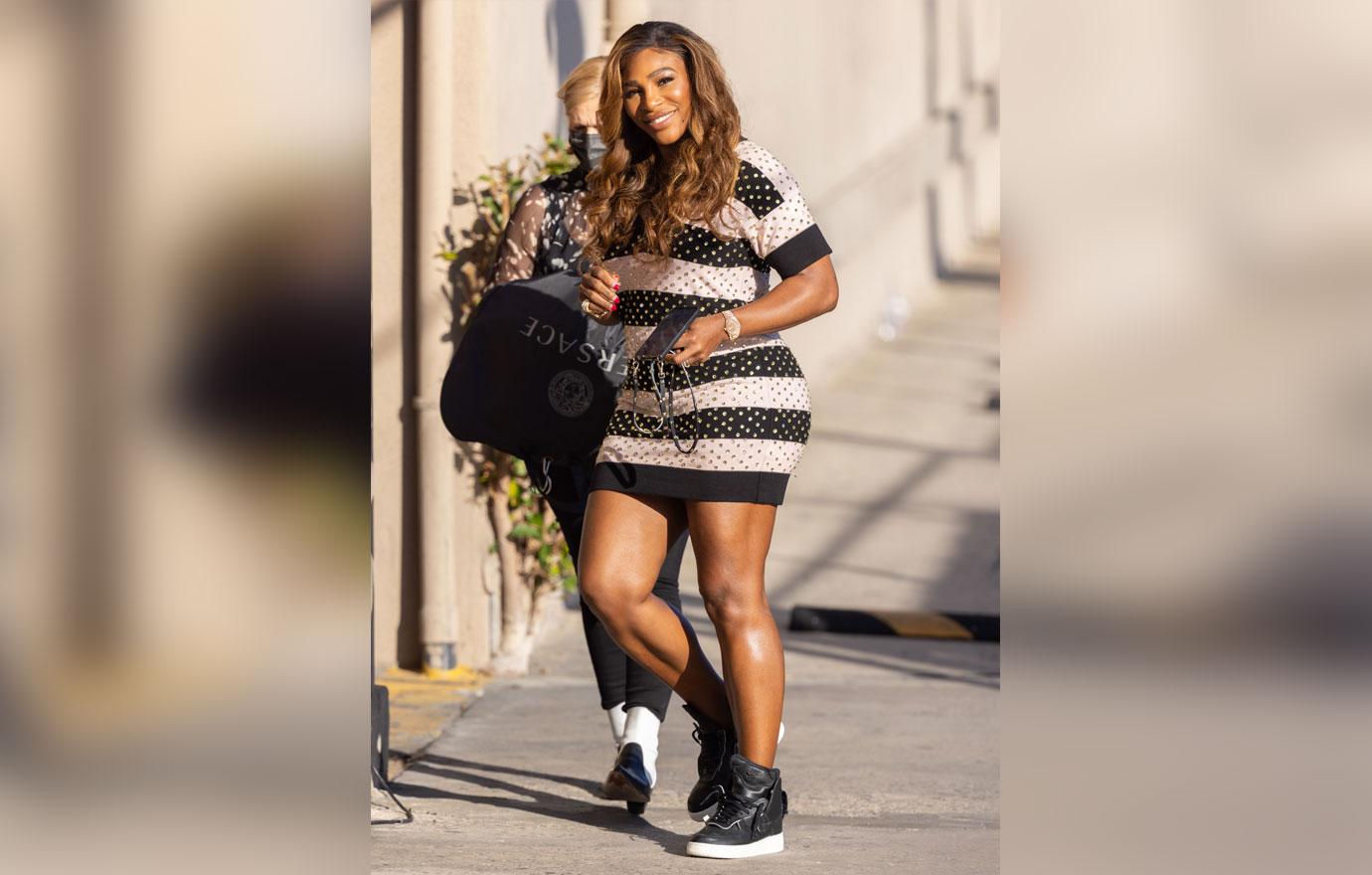 "When we heard that Will wanted to do it, it was like, 'Oh my God this movie is going to be the real deal.' Whatever film he's in, it's the real deal. We got the sense of this is gonna be big, this is gonna be a serious film," Venus said.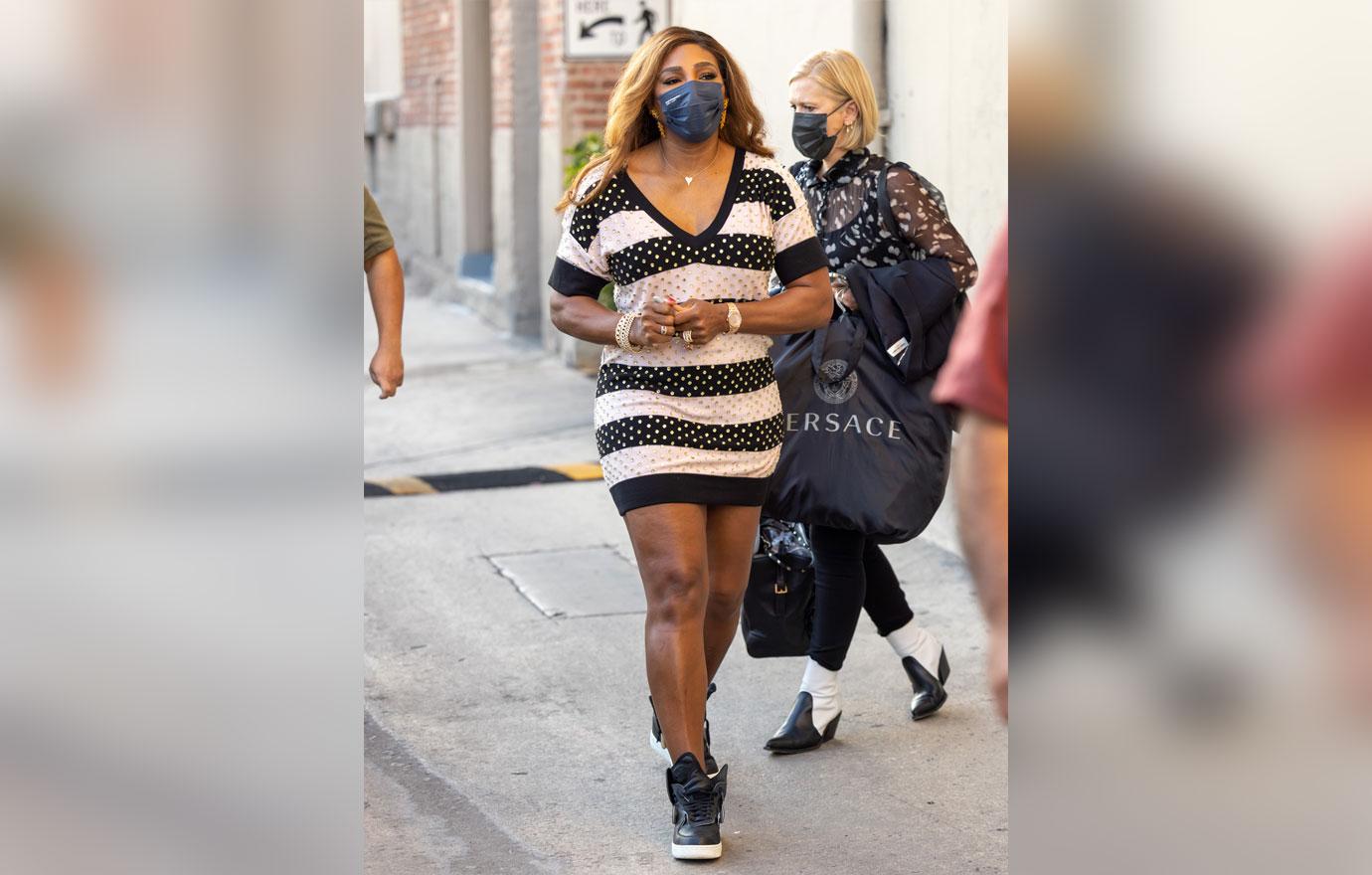 "You can get your #KingRichard tickets before it premieres in theaters November 19th! This movie means so much to our family and we can't wait for you to see it ❤️ @kingrichardfilm @hbomax," Serena captioned a clip from the flick on Instagram.
"A sisters bond is unbreakable ❤️ Promoting @kingrichardfilm with @venuswilliams," she wrote.