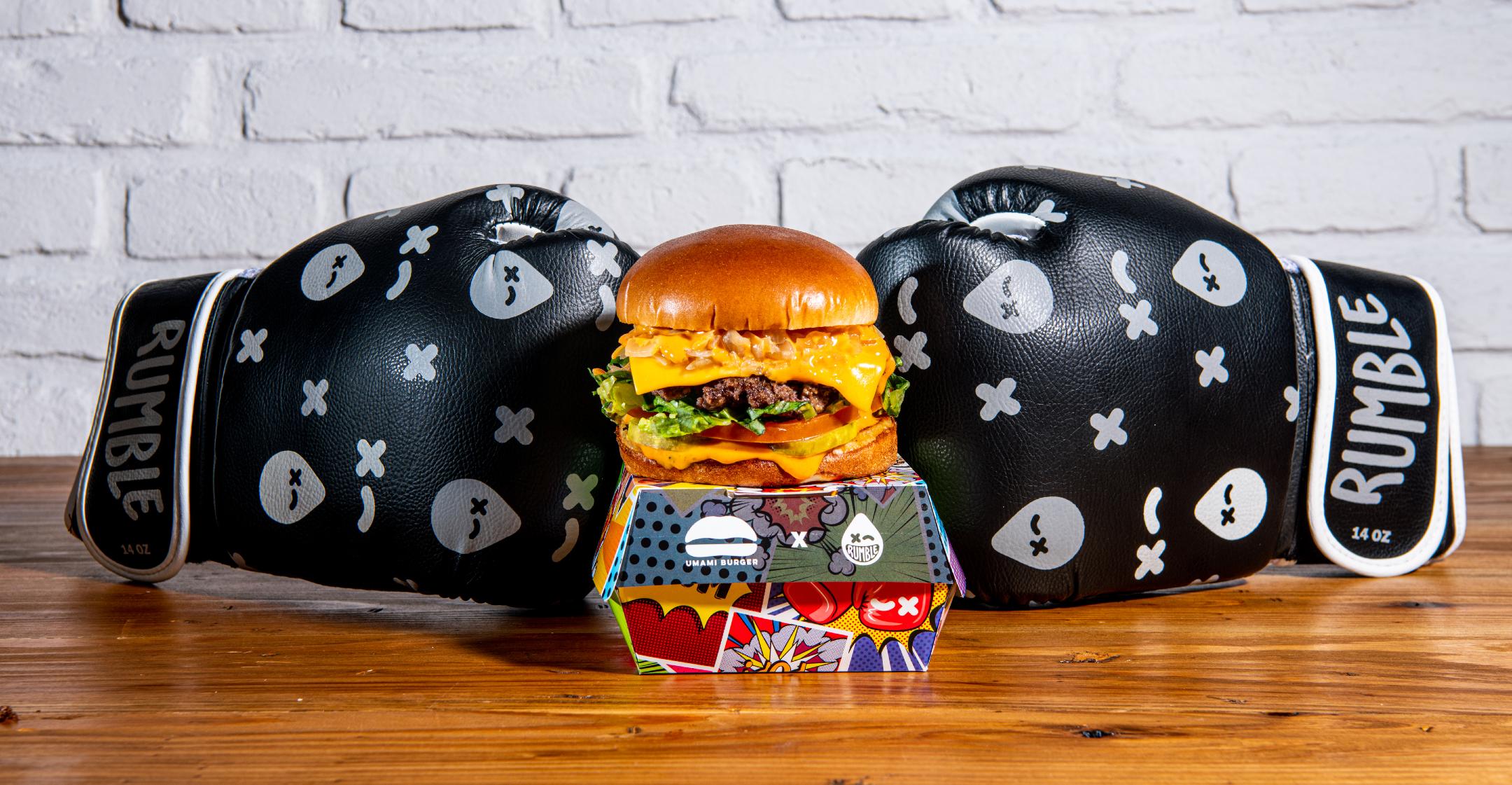 Rumble Boxing & Umami Burger Team Up For A Delicious New Burger That Comes With A Free Fitness Class!
Let's get ready to rumble ... and then eat!
Celeb-loved fitness studio Rumble Boxing has announced the launch of a partnership with Umami Burger, resulting in the limited-edition Rumble Knockout Burger.
Article continues below advertisement
The new dish consists of a 4-oz. Smash Patty with classic sauce, lettuce, pickles, tomato, caramelized onions and American cheese and is available for purchase at a few select stores and through delivery services like Postmates and UberEats.
Just as exciting as the grub's debut is the special box each burger comes in, which contains a card for a free class that's valid from now until the end of 2021.
"It just captures all things Rumble — it's insane," Rumble Boxing co-founder Noah Neiman exclusively tells Morning Honey of the box. "The design shows how natural and right this collaboration is … and the burger tastes phenomenal! I would know ... I ate about 10 for the photo shoot!"
Article continues below advertisement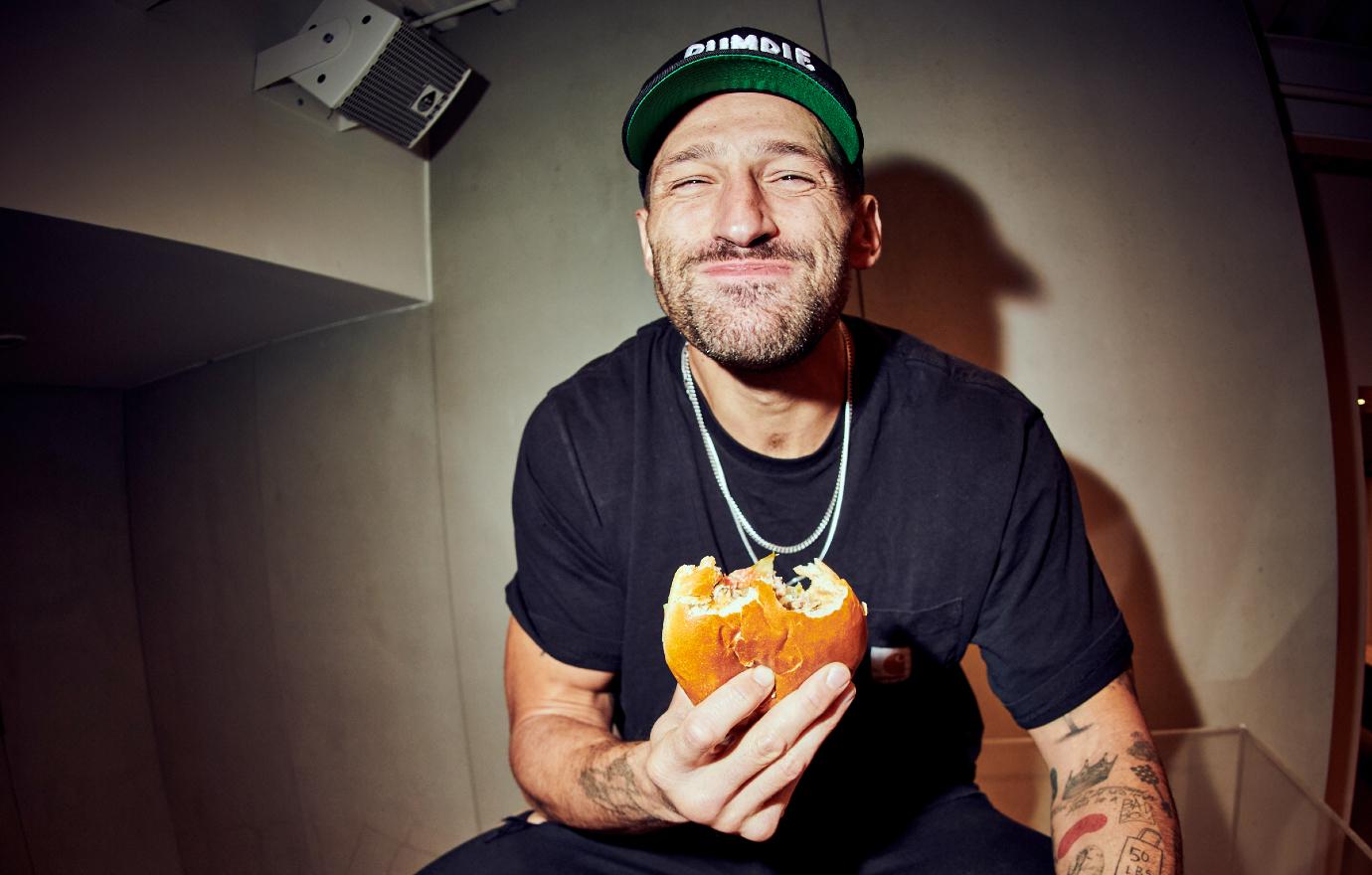 "Growing up, one of my most memorable teachers was my grade school art teacher. I grew up in Pittsburgh, the home of Andy Warhol, so art was always a big part of my upbringing," he shared. "I vividly remember us studying Lichtenstein as well and the design of the burger box is like it was plucked from my childhood brain! Childhood, and adult me, is so proud of how it turned out."
Article continues below advertisement
Though some may not think of burgers when they think of the calorie-burning fitness classes, Neiman insists it's a perfect pairing.
"At Rumble we always say it's not WHAT you do, it's HOW you do it. We didn't invent boxing, but we put OUR spin on it — how we packaged and curated the experience for our clients is everything to us," he explained. "The music, the studio aesthetic, the art, the VIBE. Umami has that same vibe resonating with it."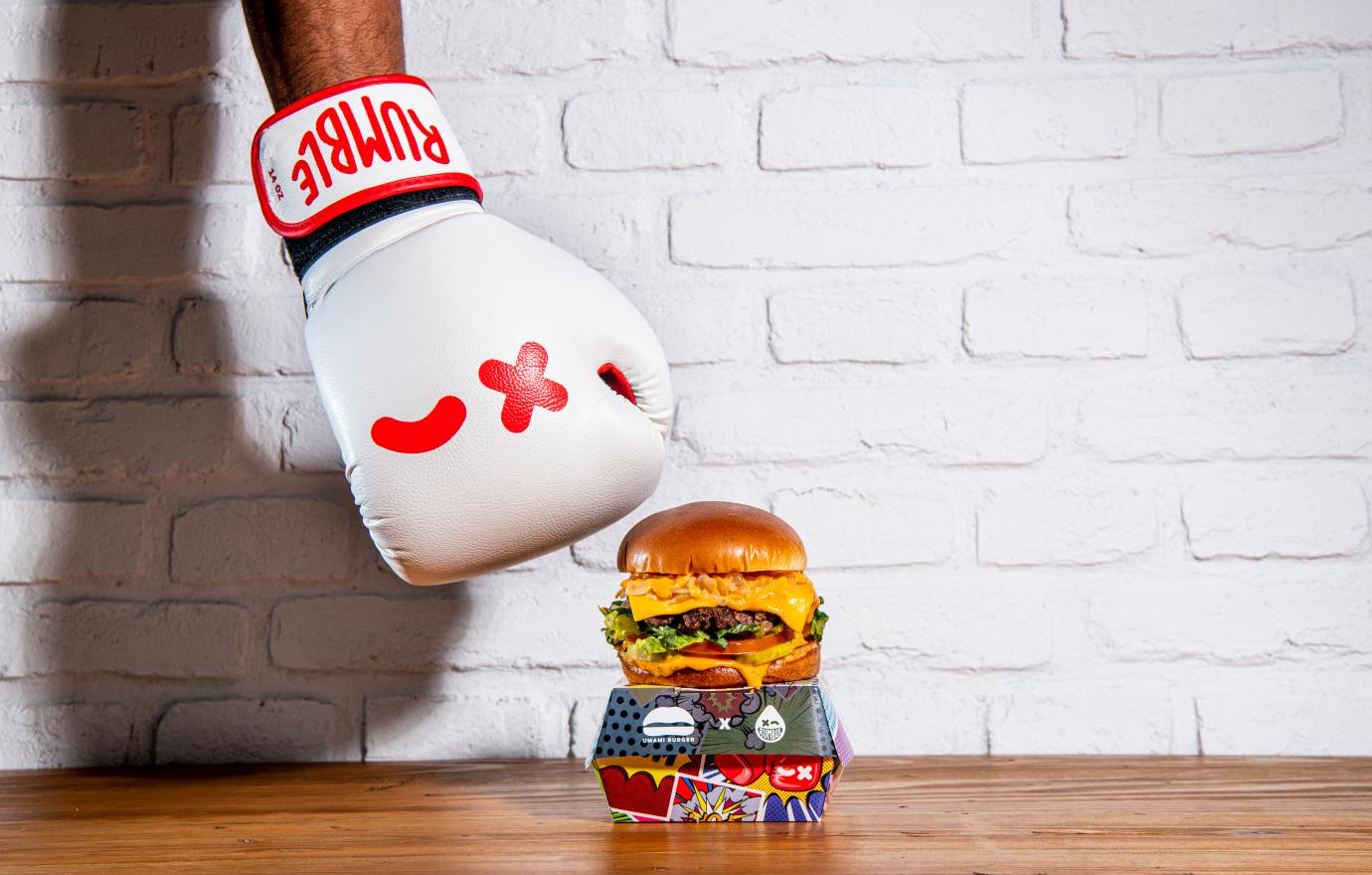 Article continues below advertisement
"Also (fun fact!), it was one of the first date spots I went to when I first moved to NYC. This collaboration just FIT for us!" the buff instructor added. "I'm so proud seeing our Rumble logo so fluidly coming together with such an iconic brand as Umami! I can't wait to see everyone across the country posting pics of that insanely fire Umami Rumble box."
The Rumble Knockout burger is available at one Umami Burger spot in NYC (Citizens Culinary Market, 398 10th Ave) and the following Los Angeles locations: The Grove, Beverly Hills, Hollywood and Santa Monica.
To learn more about Rumble Boxing, click here.