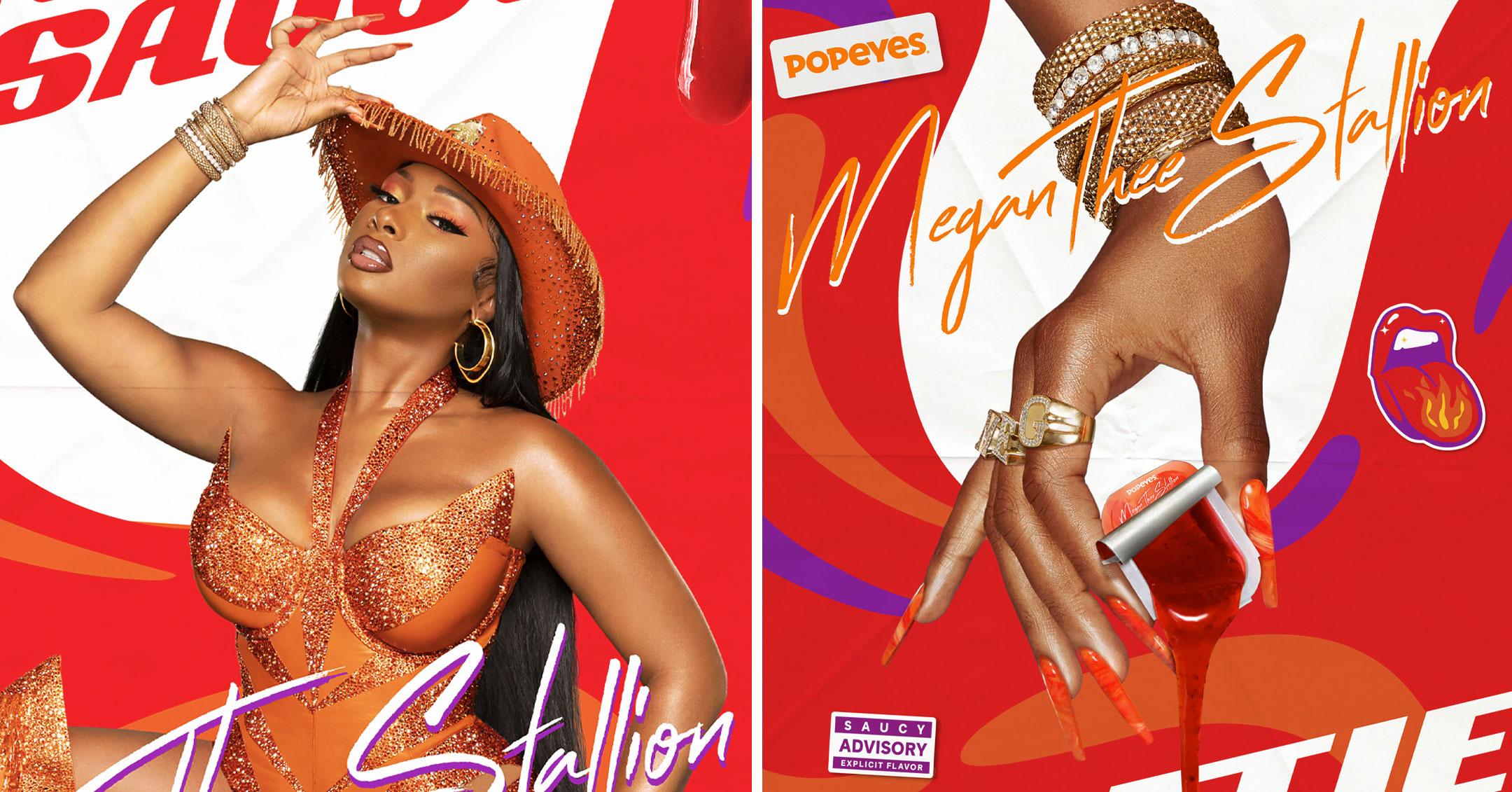 Spicing Things Up! Megan Thee Stallion Partners With Popeyes To Release 'Hottie Sauce,' Promises To Open Her Own Franchise
Megan Thee Stallion is milking her "hot girl" status for all its worth. The rapper has announced that she worked with Popeyes to concoct "Hottie Sauce," a new condiment inspired by her sassy persona.
Article continues below advertisement
The sauce is made with honey, cider vinegar, and Aleppo pepper, creating "a sweet, yet bold flavor with a hint of spice." Starting October 19, customers can get their chicken sandwich topped with the sauce or use it as a dip with the eatery's new nuggets.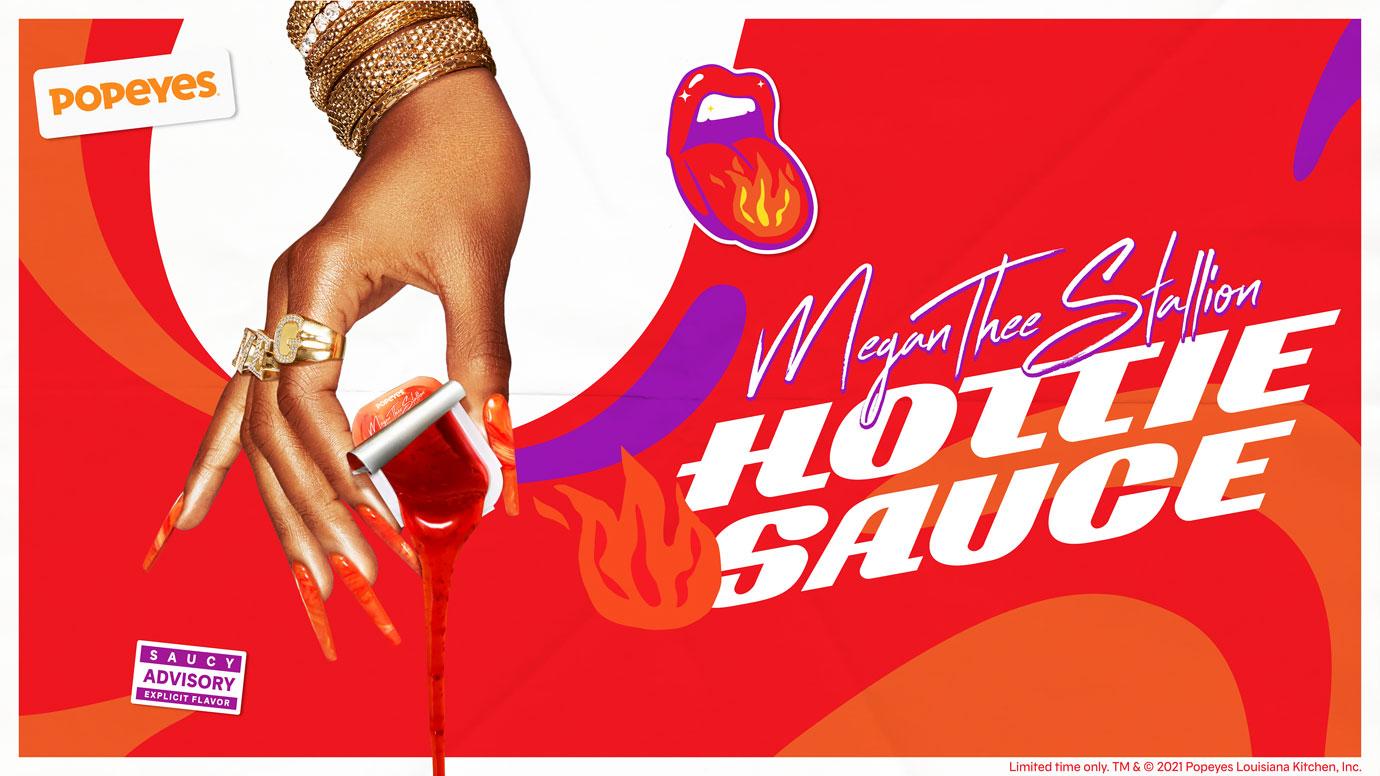 "I'm appreciative of Popeyes commitment to empowering Black women and look forward to opening Popeyes Restaurants," the Grammy winner stated. "Teaming up with Popeyes is such a milestone in my journey and evolution as an entrepreneur. I've always been a fan of the Popeyes brand and I'm thrilled to have the opportunity to join the brand and help create the new Megan Thee Stallion Hottie Sauce for their line-up."
Article continues below advertisement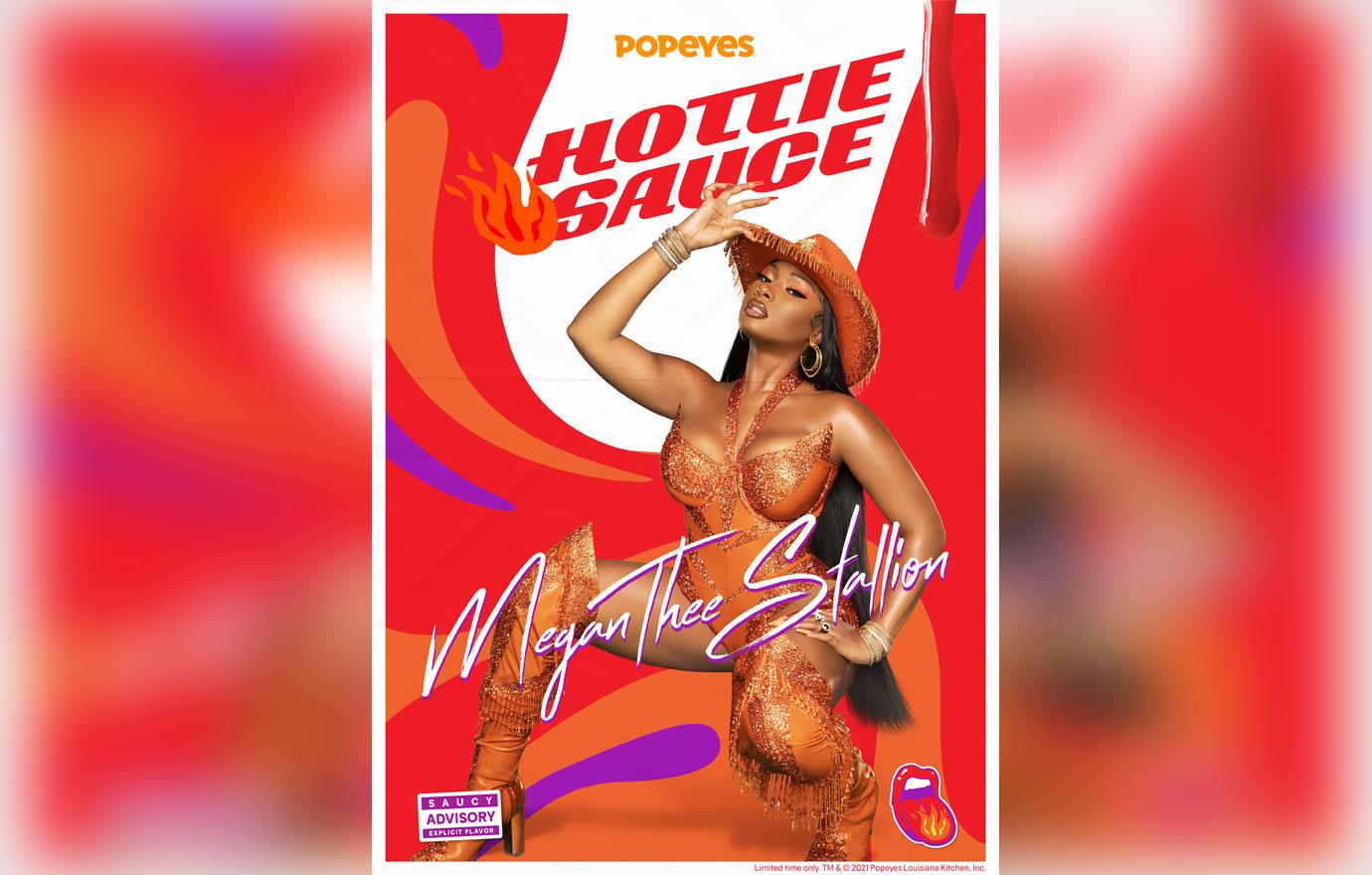 Equally as exciting, the launch came with the announcement that the "Savage" crooner is set to open up her own Popeyes location in addition to debuting a line of co-branded merch!
The first of the three collections, known as Thee Heat, includes a bikini, shirts, tumblers, hats and even a chicken tender plush toy for dogs.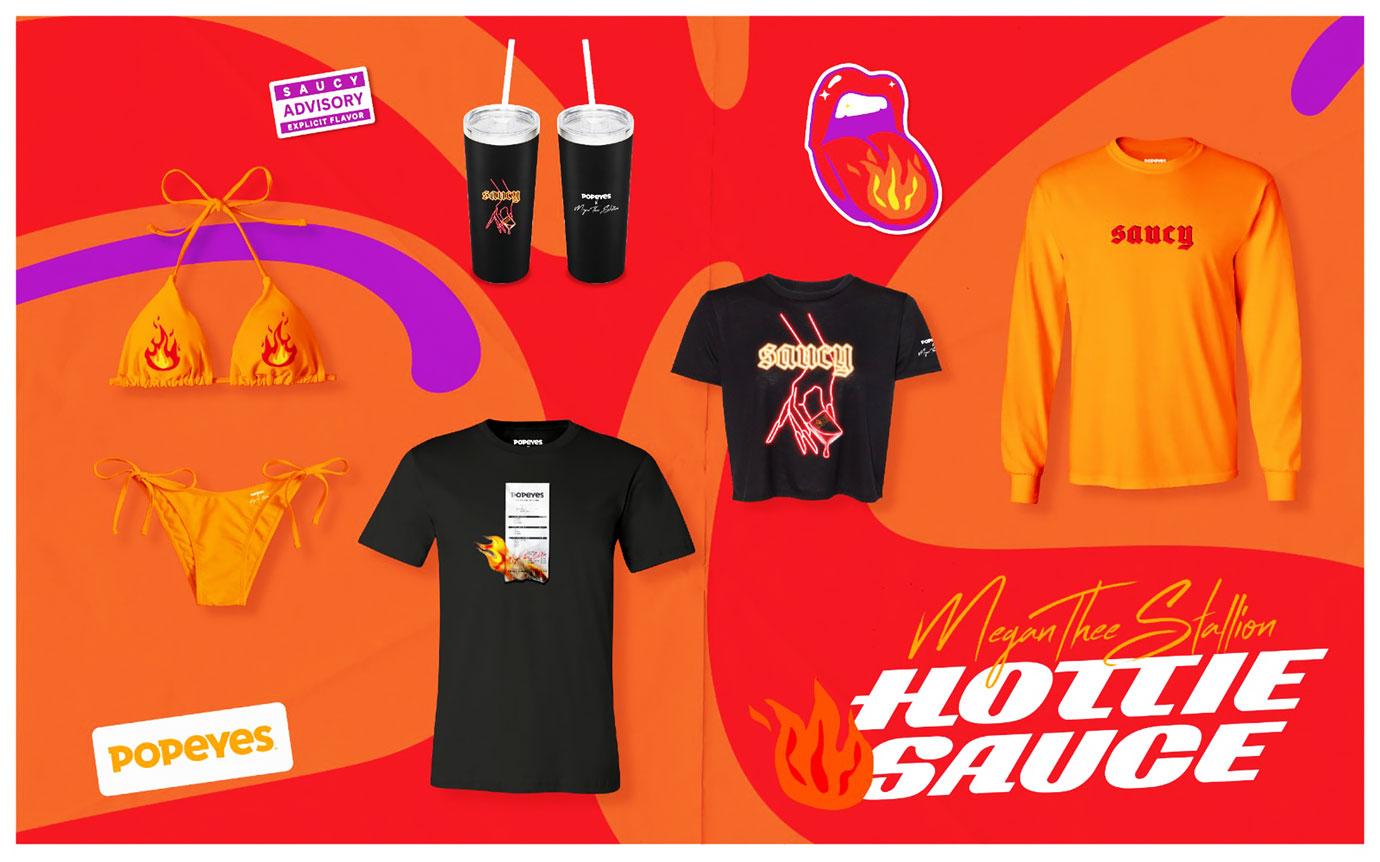 "Popeyes one-of-a-kind partnership with Megan Thee Stallion goes well beyond the average marketing collaboration," declared Sami Siddiqui, president of Popeyes Americas. "We are unifying two pop culture icons, and Megan's innovative, creative, and entrepreneurial vision is at the core of everything we're doing. For the first time ever, we are changing our famous Chicken Sandwich to add a sauce that was custom-made with and for Megan."
Article continues below advertisement
"More than that, we are thrilled to welcome Megan to the Popeyes franchisee family and look forward to working closely with her over many years as she begins her journey as a restaurateur," added Siddqui.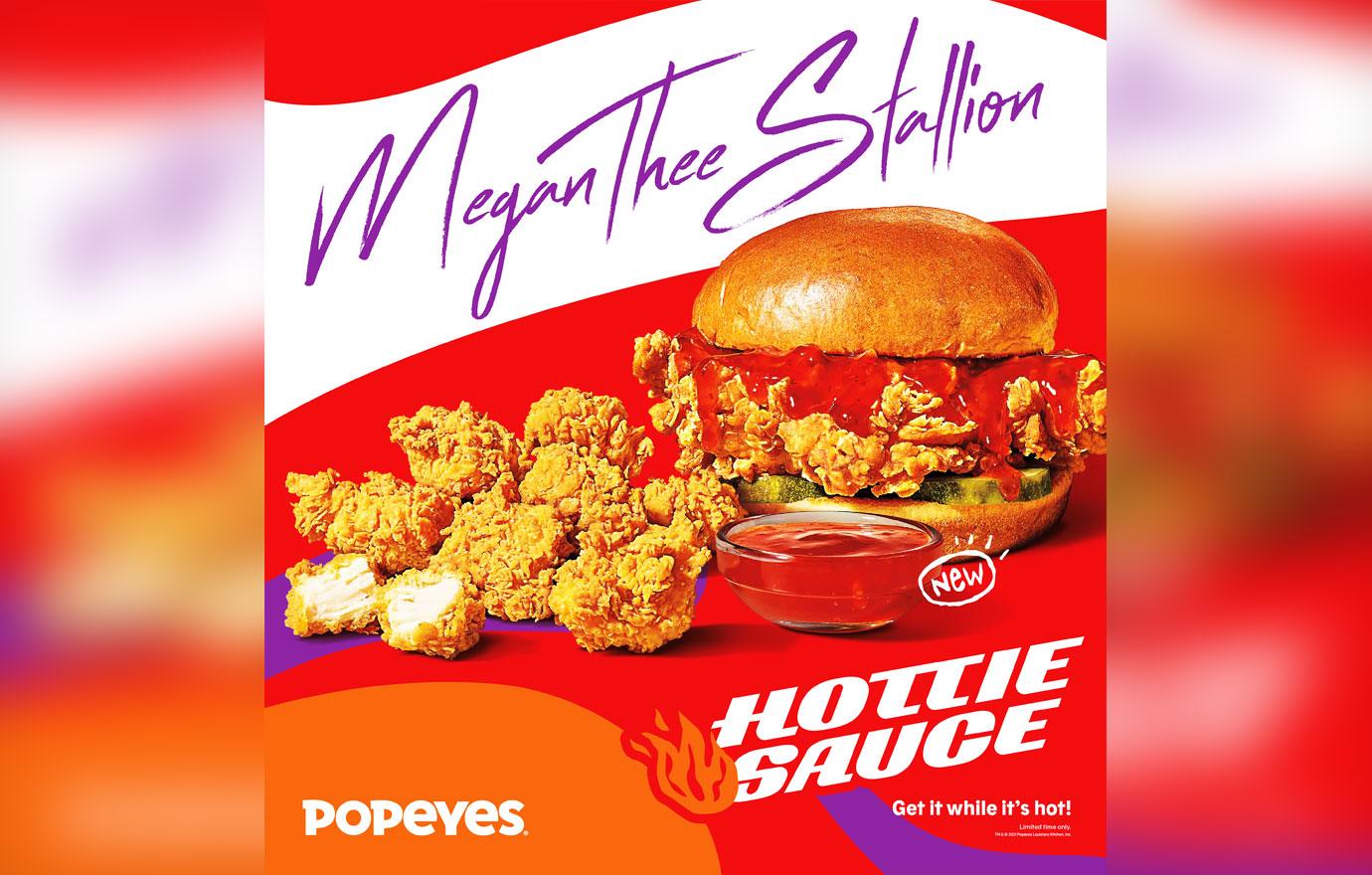 The partnership also announced they will be making a six-figure donation to Houston Random Acts of Kindness, which promotes empathy and compassion and encourages concern for the welfare of others in the Texas city, the rapper's hometown.
The star teased the collab by releasing a video in which she was dressed up in an orange sparkly ensemble and a matching cowboy hat.
"Yessss hotties it's true 🔥🔥🔥 Thee Mf Hot Girl has her very own HOTTIE SAUCE AT @POPEYES DROPPING OCT 19TH 😛😛😛," she captioned the post. "Not only does ya girl have an official sauce but I'm also now a franchise owner and will be opening up my very own Popeyes locations 🔥🔥🔥."