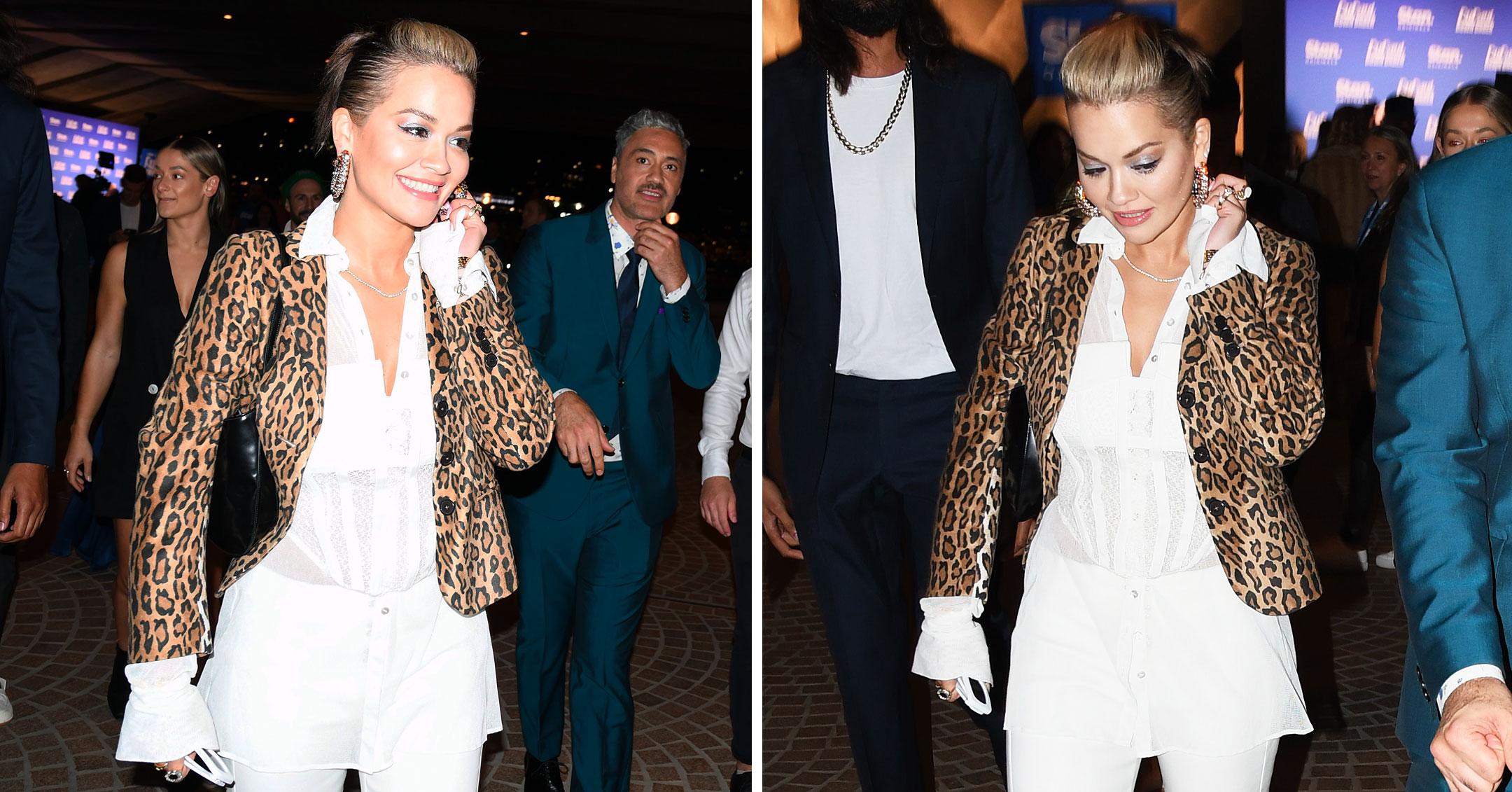 Hear Her Roar! Singer Rita Ora Wears Leopard-Print Blazer To Premiere of 'RuPaul's Drag Race Down Under' — Pics
On April 30, British singer Rita Ora swung by the Sydney Opera House to catch the premiere of RuPaul's Drag Race Down Under — and as usual, she had everyone's heads turning.
Article continues below advertisement
"To me, it's like an art," she's shared of expressing herself through fashion. "I love how clothes can change the way you feel."
Scroll down to see her fun look.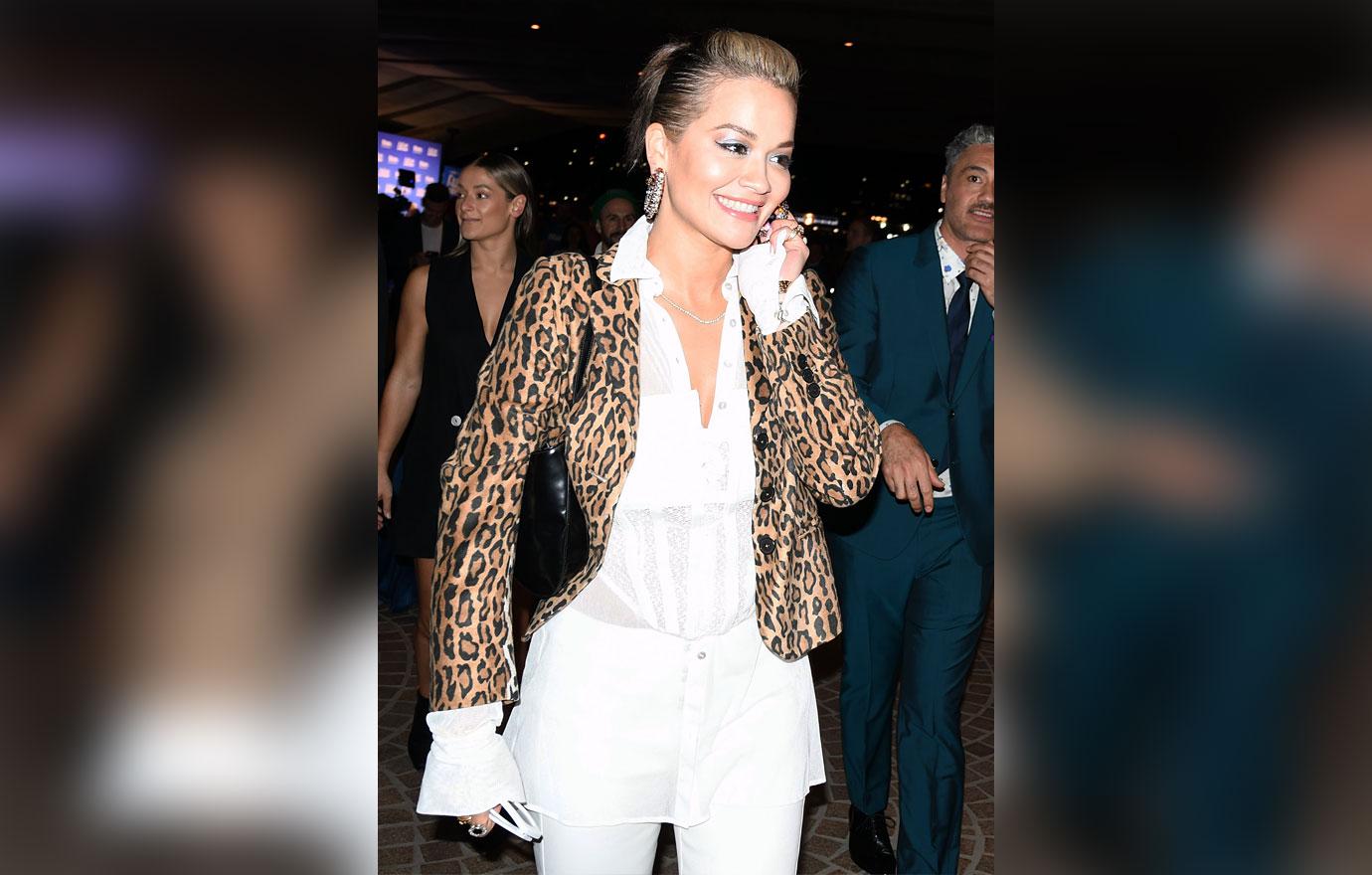 All smiles! The star wore a flowy, sheer white blouse, topping it off with a leopard-print blazer. Ora accessorized with big hoop earrings, a ton of dazzling rings and a dainty silver necklace.
The "For You" crooner attended the event with famed director Taika Waititl (right). A day earlier he gushed how "honoured" he was to be "one of the guest judges" on the RuPaul series.
Article continues below advertisement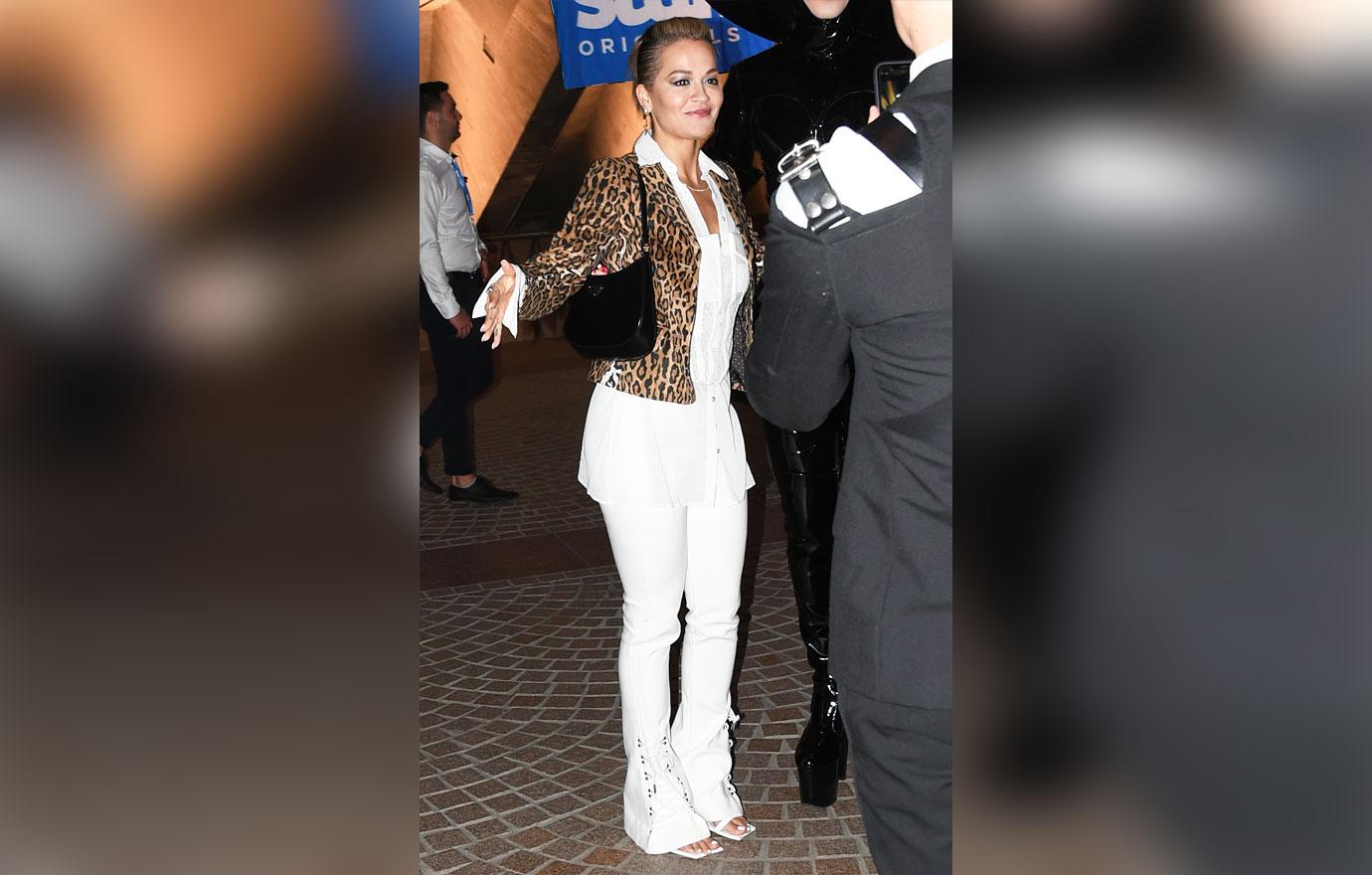 Another photo showed Ora's flared embellished pants and white square-toed sandals. She even got her toes in on the white theme, painting her nails the same shade.

Ora also carried a purse, which she "always" stashes with "red lipstick and perfume."

Before making it big, the Fifty Shades of Grey star revealed that she sometimes had trouble fitting into designer's small sample sizes.
"I feel like I've never looked at it as a personal attack towards me because this is who I am and this is always who I am going to be and I've never changed for anybody. I think consistency is key," she explained to PEOPLE. "I don't take clothes not fitting me personally, I just find something that fits and I wear the s**t out of it. I feel like that's what it takes to be a trailblazer and trendsetter."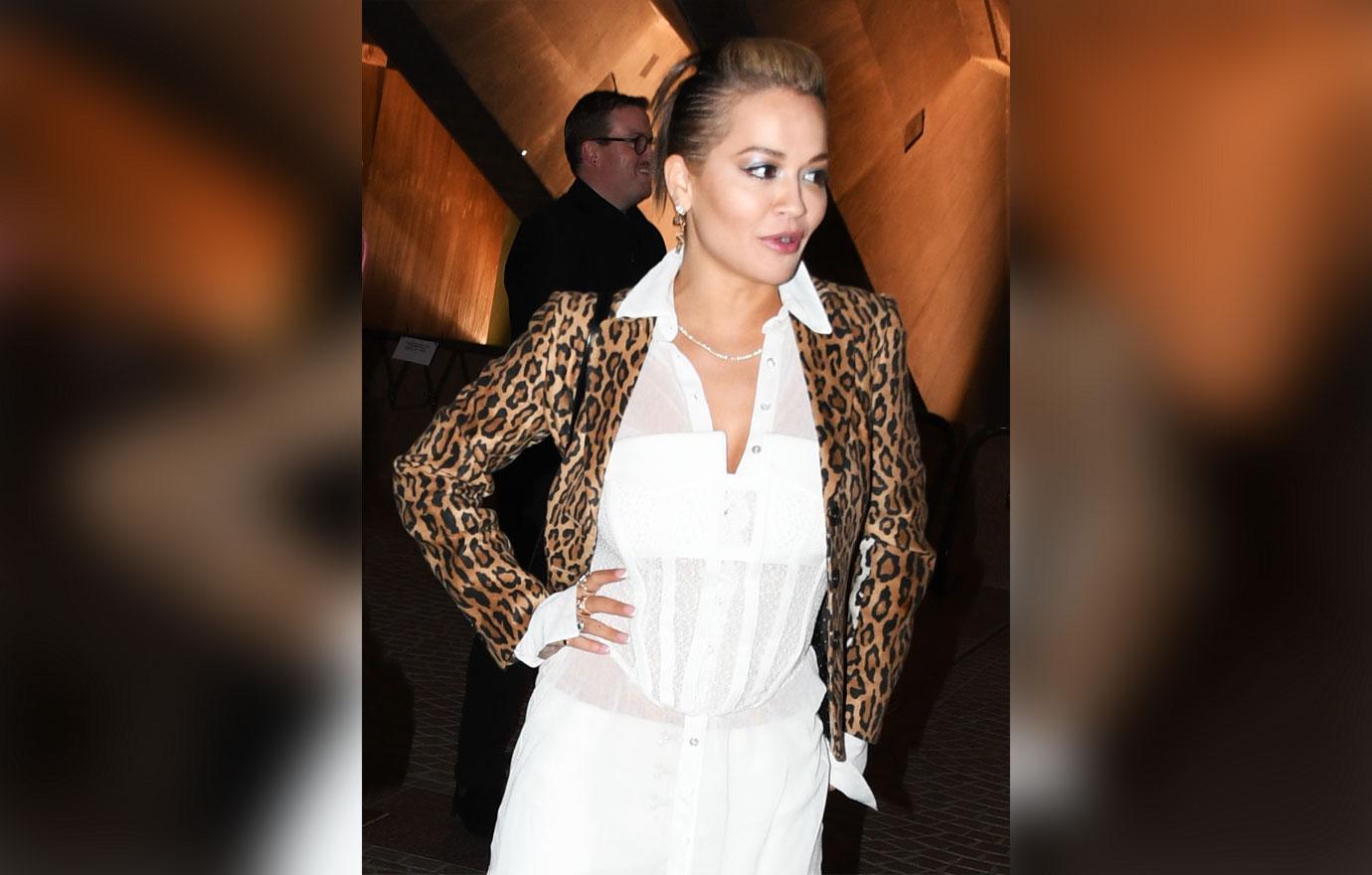 "I love vintage shops, flea markets, and fashion markets, like Portobello Market, in London," she shared of her go-to stores.

Back in the day, she used to simply go to her sister's closet to find cool threads. "I always used to wear her clothes. She hated me borrowing them and would get so mad," she admitted to ASOS. "The worst was when she had a white pair of jeans and I ruined them. I wasn't allowed to wear her clothes at all."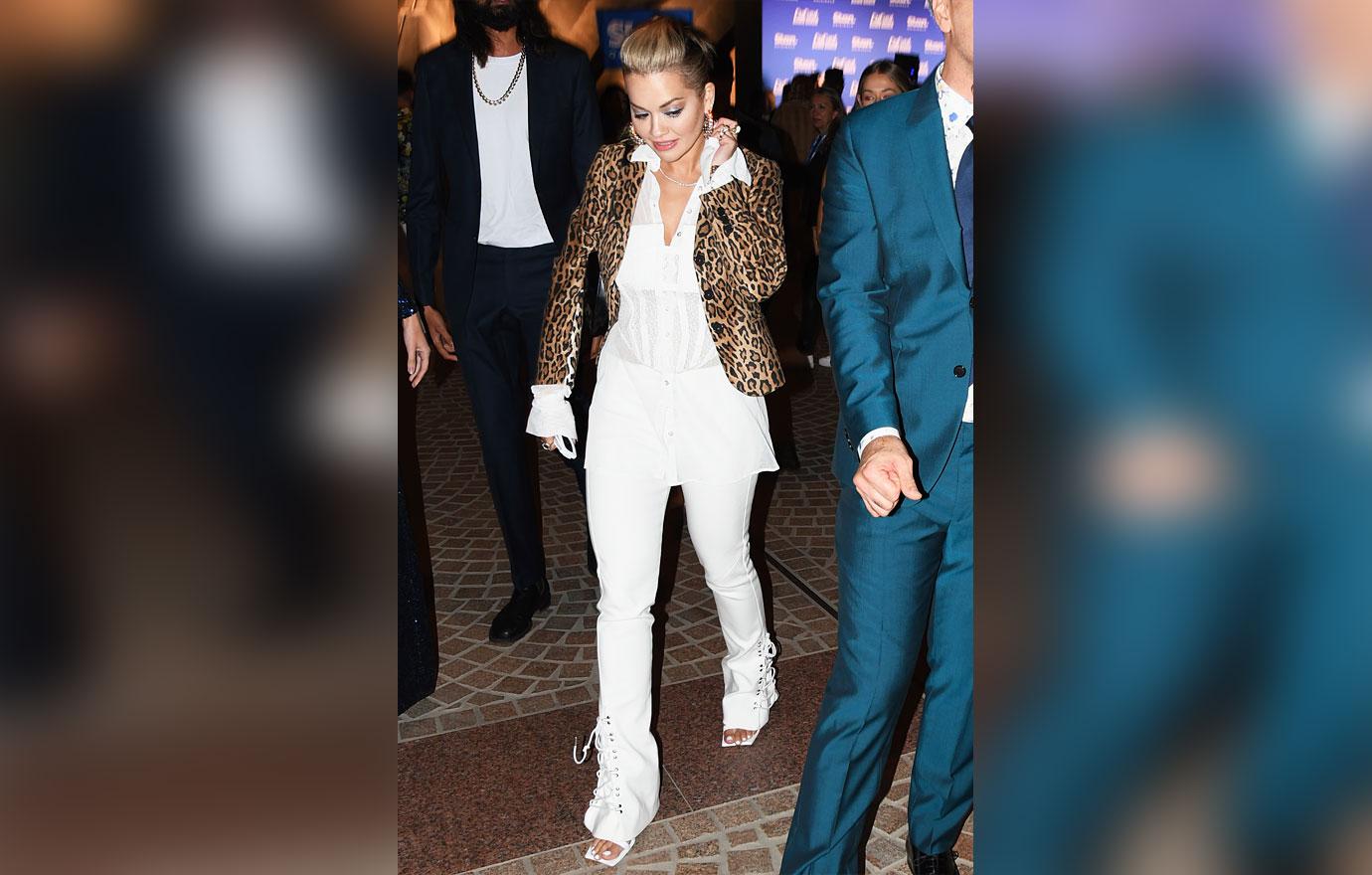 When it comes to fashion inspiration, Ora looks to model Kate Moss. "Her style is so effortless and chic," she told W magazine.
She also adores Kanye West's looks. "He's one of my fashion icons," she admitted. "I'd love to be the female Kanye."