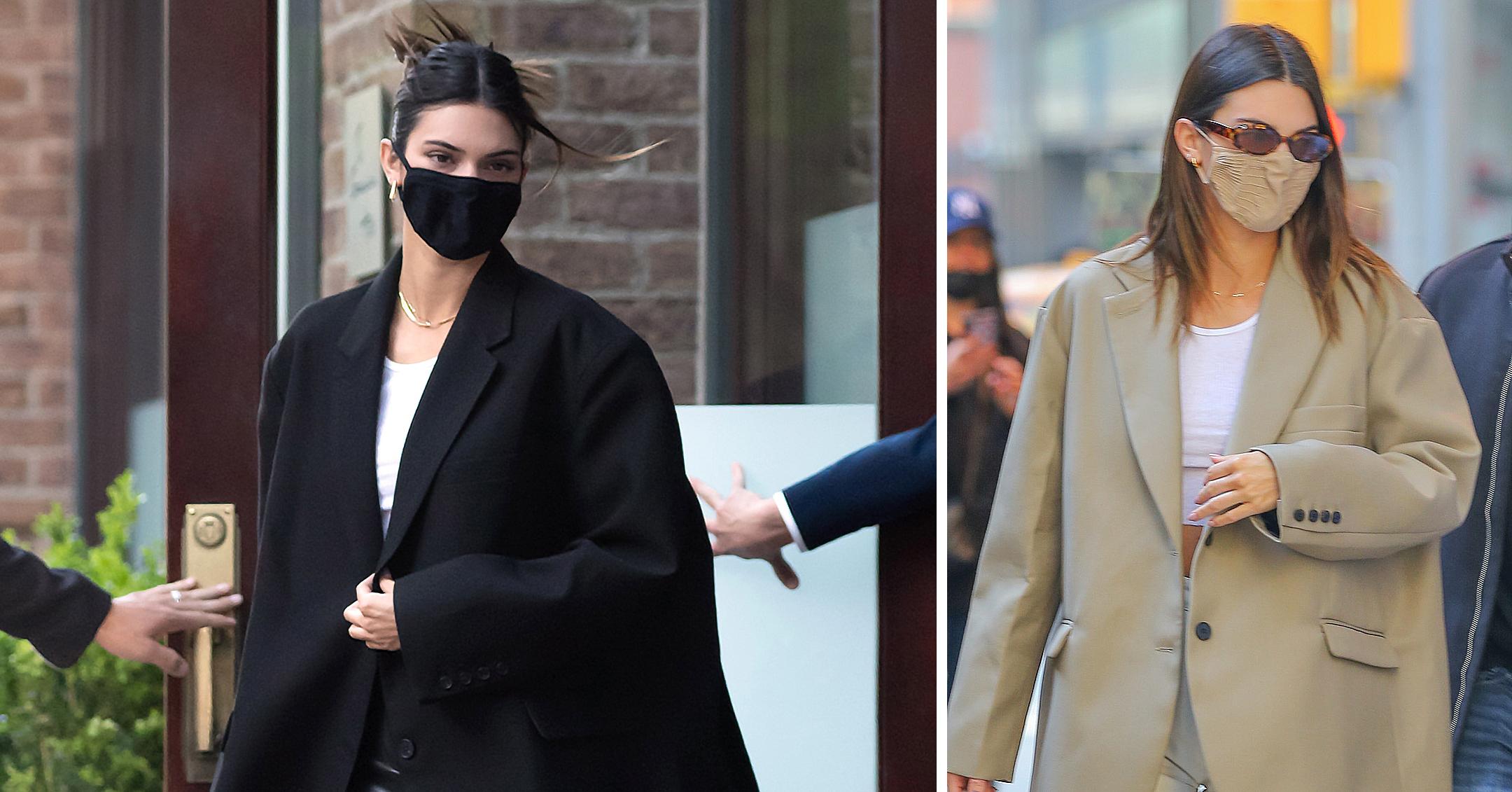 Kendall Jenner Loves A Loose-Fitted Suit Jacket — See Her 2 Different Looks While Walking Around The Big Apple
Even though Kendall Jenner has access to loads and loads of clothing, she seems to gravitate towards the same type of outfit — a loose-fitted suit jacket!
The model was photographed on April 26 in New York City wearing a black jacket, and then a tan coat.
Article continues below advertisement
Scroll through the gallery below to see her look!
Article continues below advertisement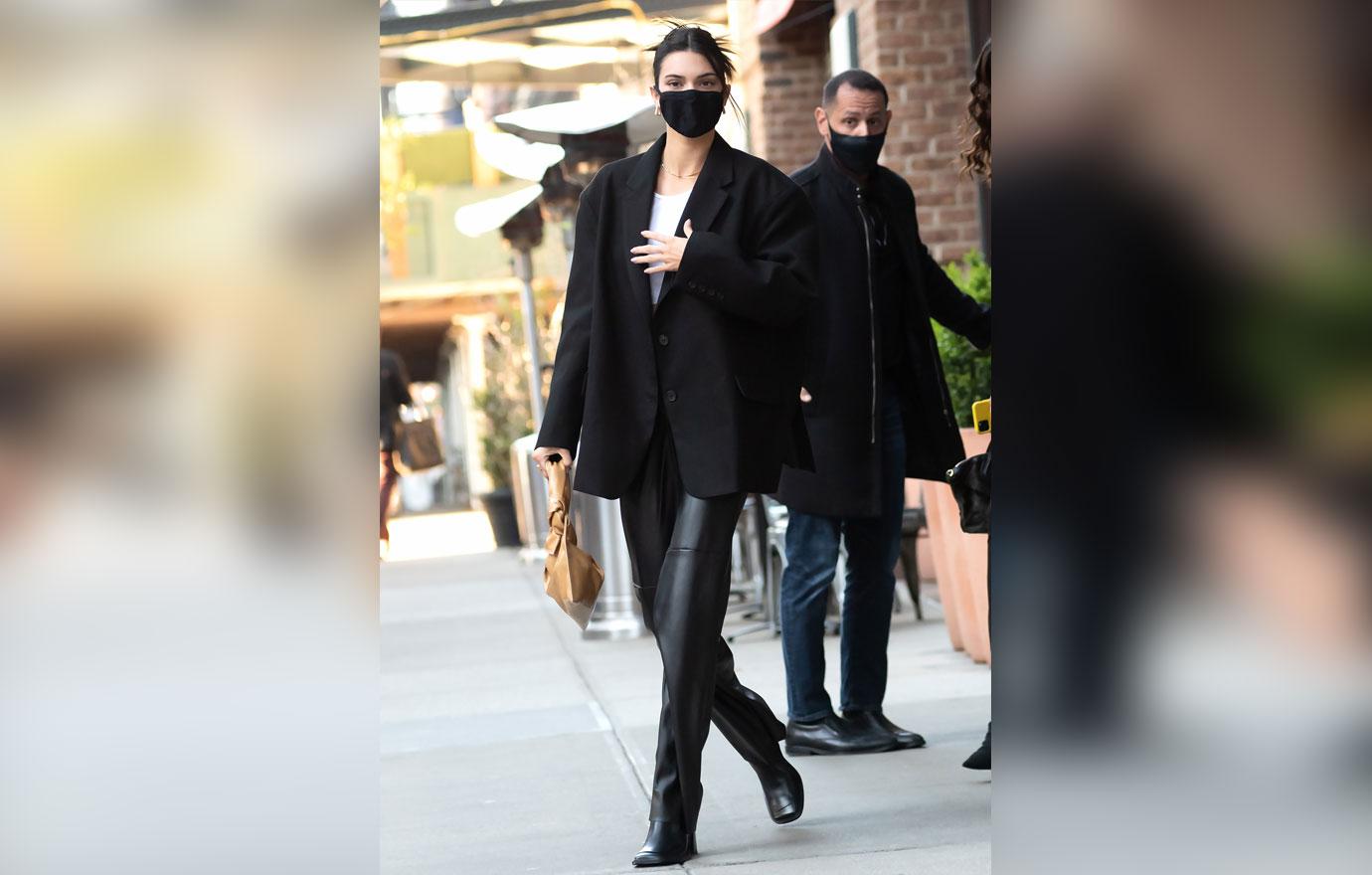 The brunette beauty turned heads when she wore a black jacket, which she paired with tight black pants and a beige leather bag.
Earlier in the week, Jenner made a rare appearance with her boyfriend, Devin Booker.
"What first seemed like a fun hookup, is now a relationship," a source told PEOPLE in February. "They are exclusive and Kendall is very happy with Devin."
Of course, Jenner wore a black face mask to match her outfit.
The KUWTK star started dating Booker last year, and it seems like their relationship has blossomed.
"This is the happiest Kendall has ever been in a relationship," a source spilled to PEOPLE. "She and Devin started out slowly, but have dated for about a year now. [It's] obvious that they have something special going on."
Article continues below advertisement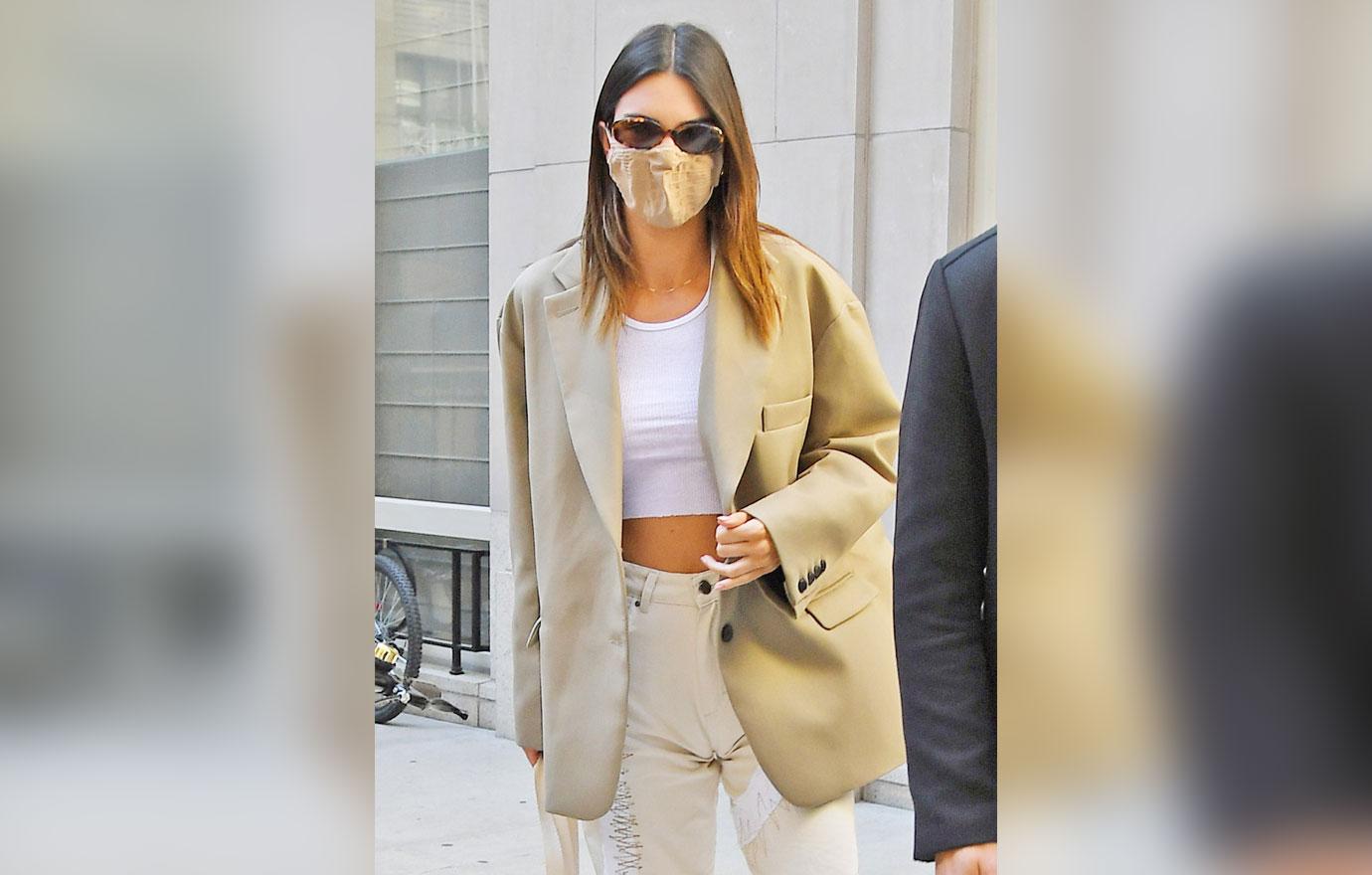 Another look! The TV personality rocked a beige coat with light pants and a white crop top.
Even though Jenner has a thriving career, she admitted she has learned how to love herself over time.
"I feel like I've been able to find a new perspective on confidence and a comfort being myself," she said. "I have also found that so as long as I take the time for self-love and self-care moments, confidence comes more naturally."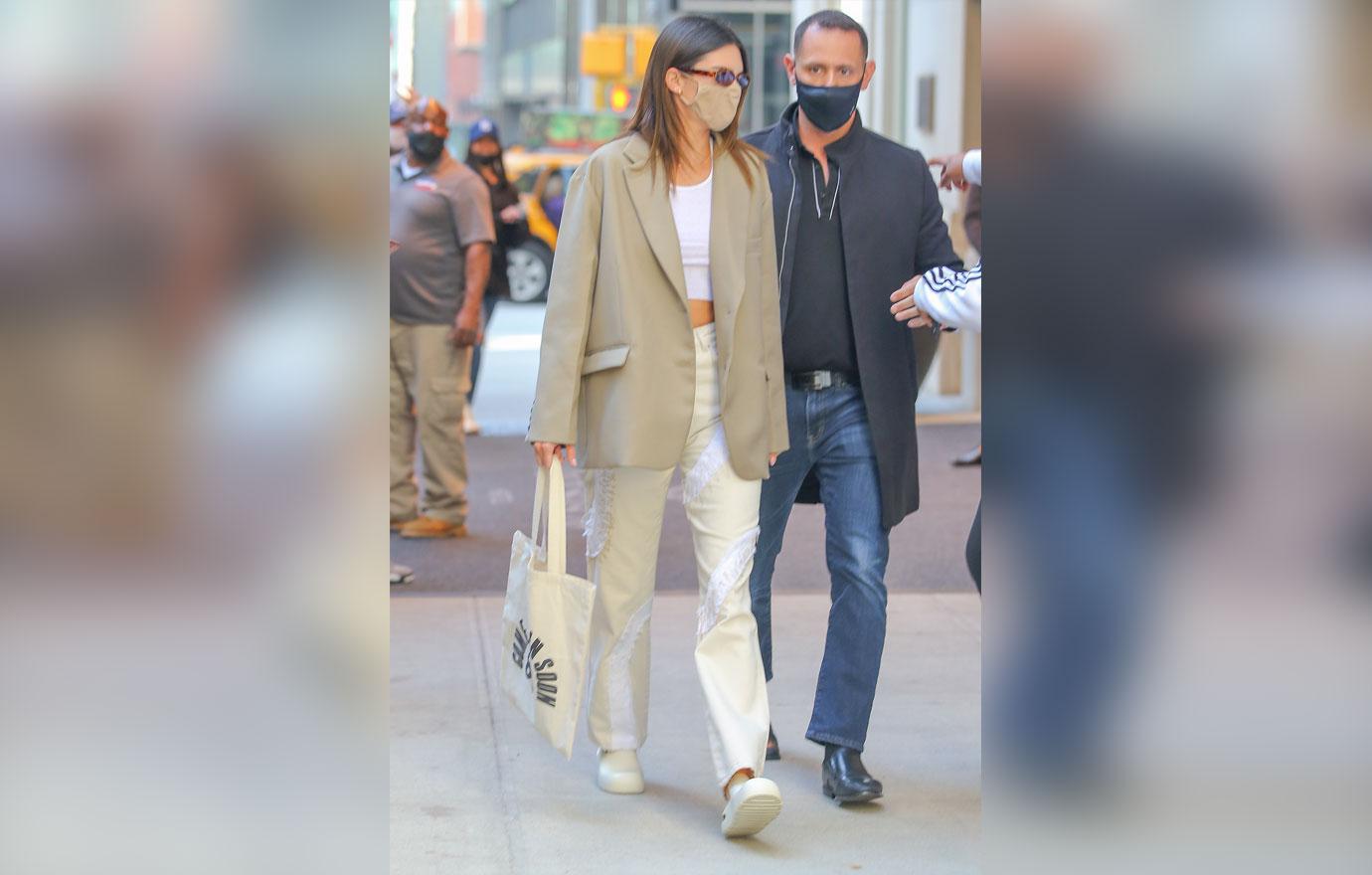 Jenner topped off her outfit with white kicks and sunglasses.
"I am so fortunate to have sisters who have gone through life ahead of me [and] I've also learned so much from my mom," she gushed. "I'm so passionate about my work and the opportunities that I've gotten via different projects — whether it's the people I've met, the collaborators I've worked with, and the places I've been."