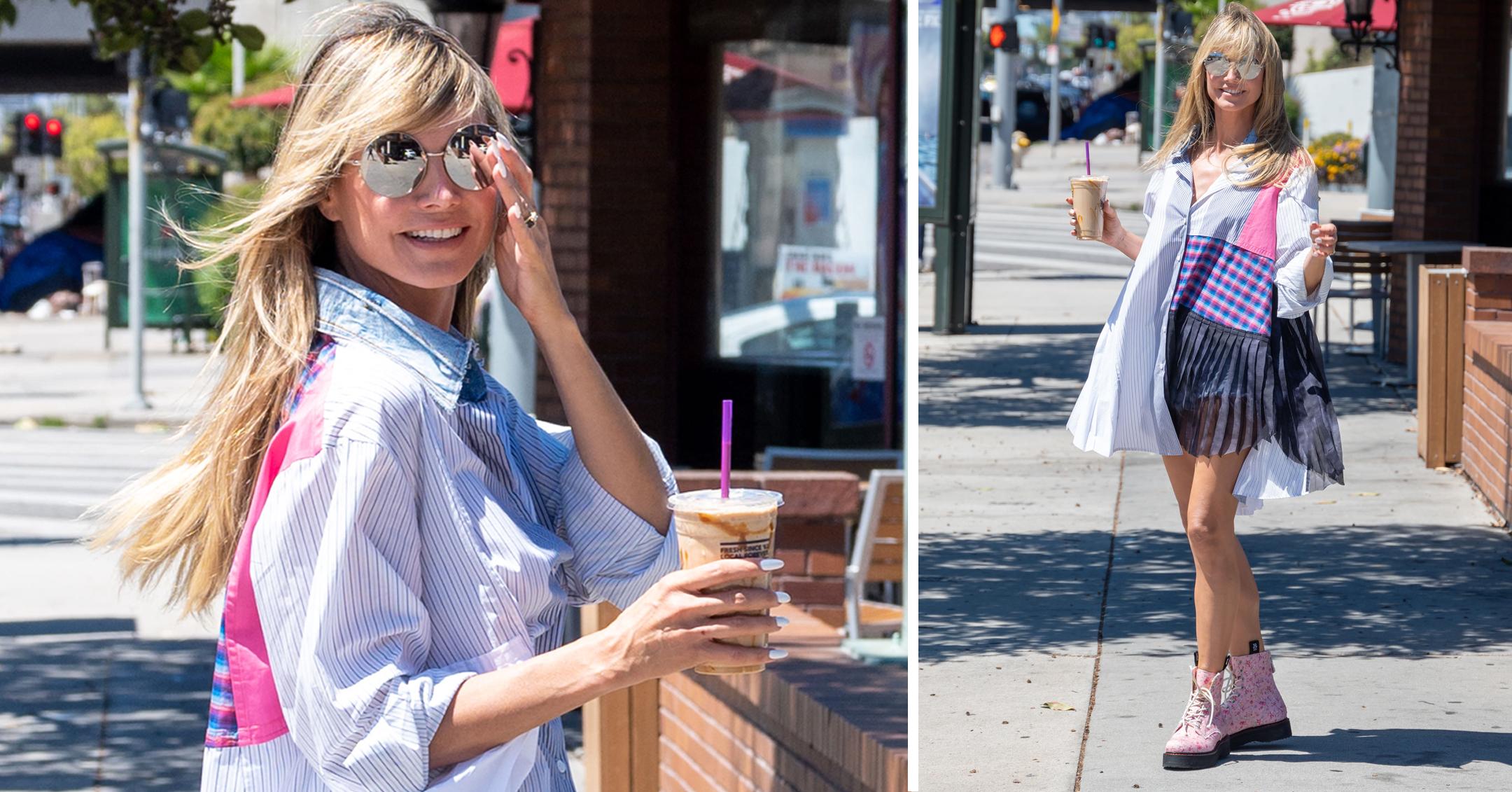 Heidi Klum Appears To Be Ready For Summer In Her Flowy Shirt & Jean Shorts — See Pics!
After a year of being cooped up inside amid the pandemic, it looks like Heidi Klum is ready for the warm weather!
The model showed off her outfit for photographers when she was spotted grabbing a coffee in Los Angeles on April 28.
Article continues below advertisement
Scroll through the gallery below to see Klum's cute look!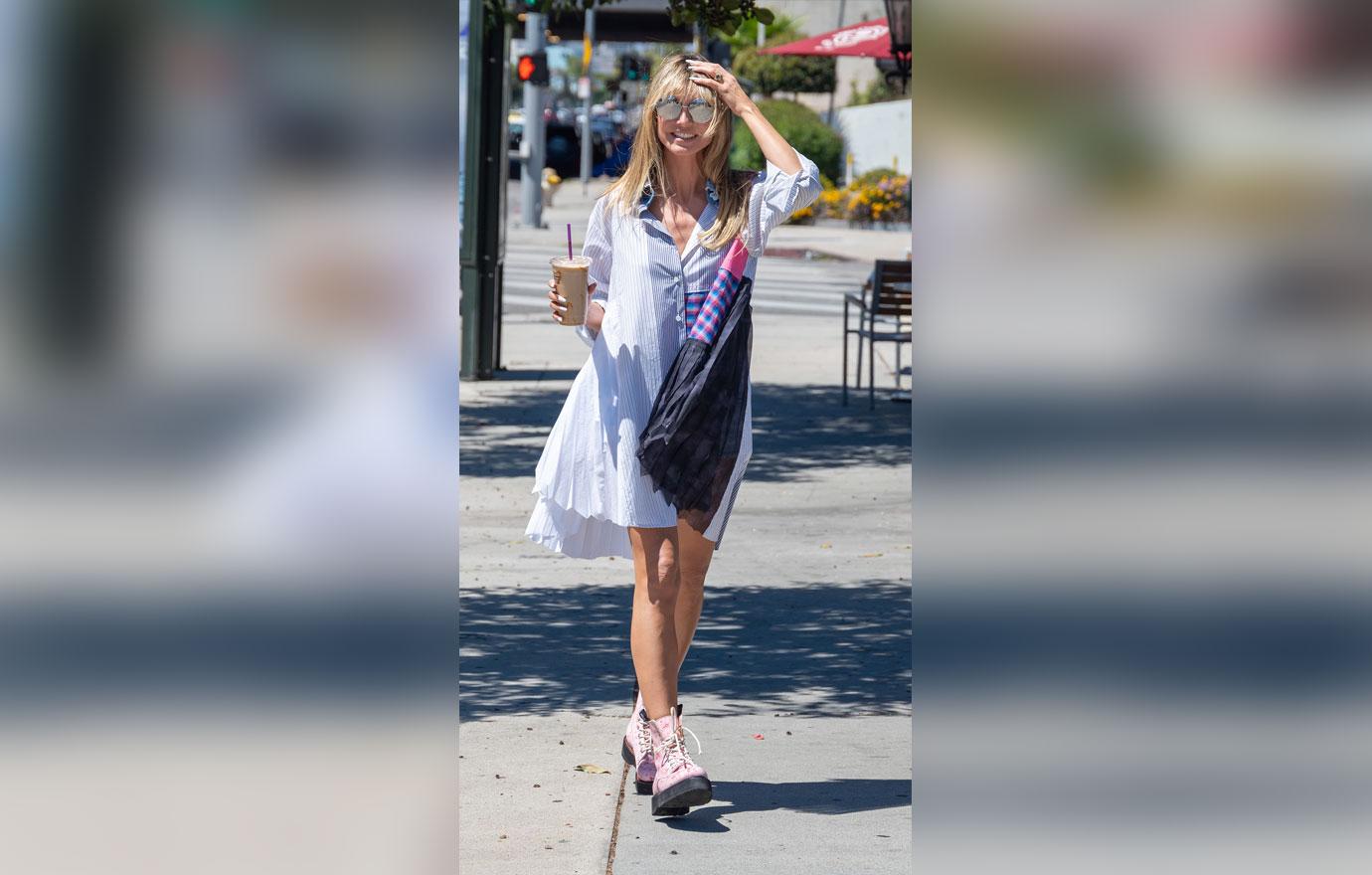 So chic! Klum's flowy shirt had different types of patterns on it, which paired perfectly with jean shorts and pink boots.
"I've been on the worst-dressed list many times. It's important to be true to who you are. I always loved fashion, I never went the conservative route," she explained of her previous outfits. "If you look at all my years of being on a red carpet, I always was me ... And now that's on trend, and that's accepted."
Article continues below advertisement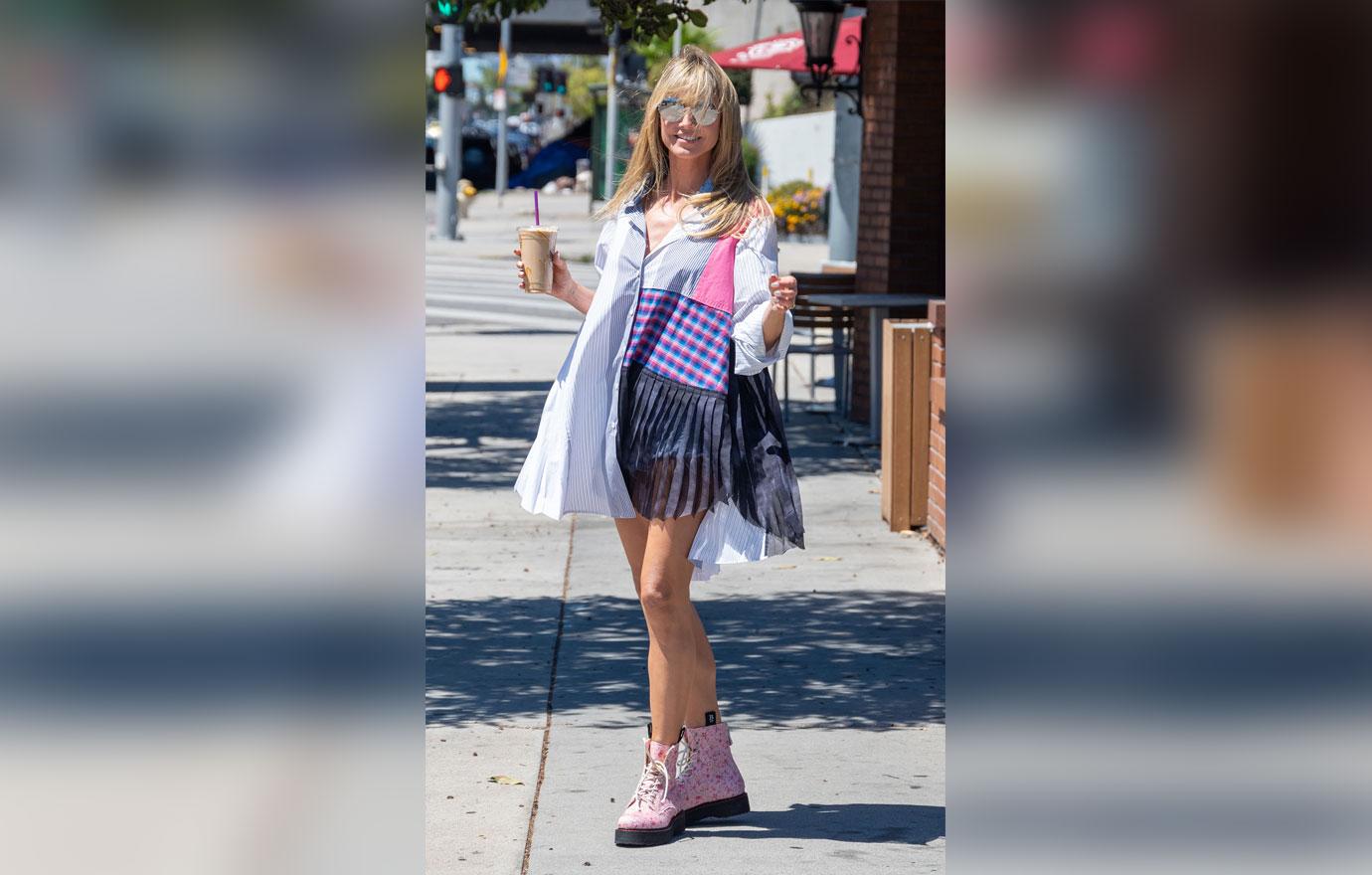 Smile! Klum wasn't afraid to pose for the camera. Recently, the blonde beauty has returned to working on America's Got Talent, where she is a judge.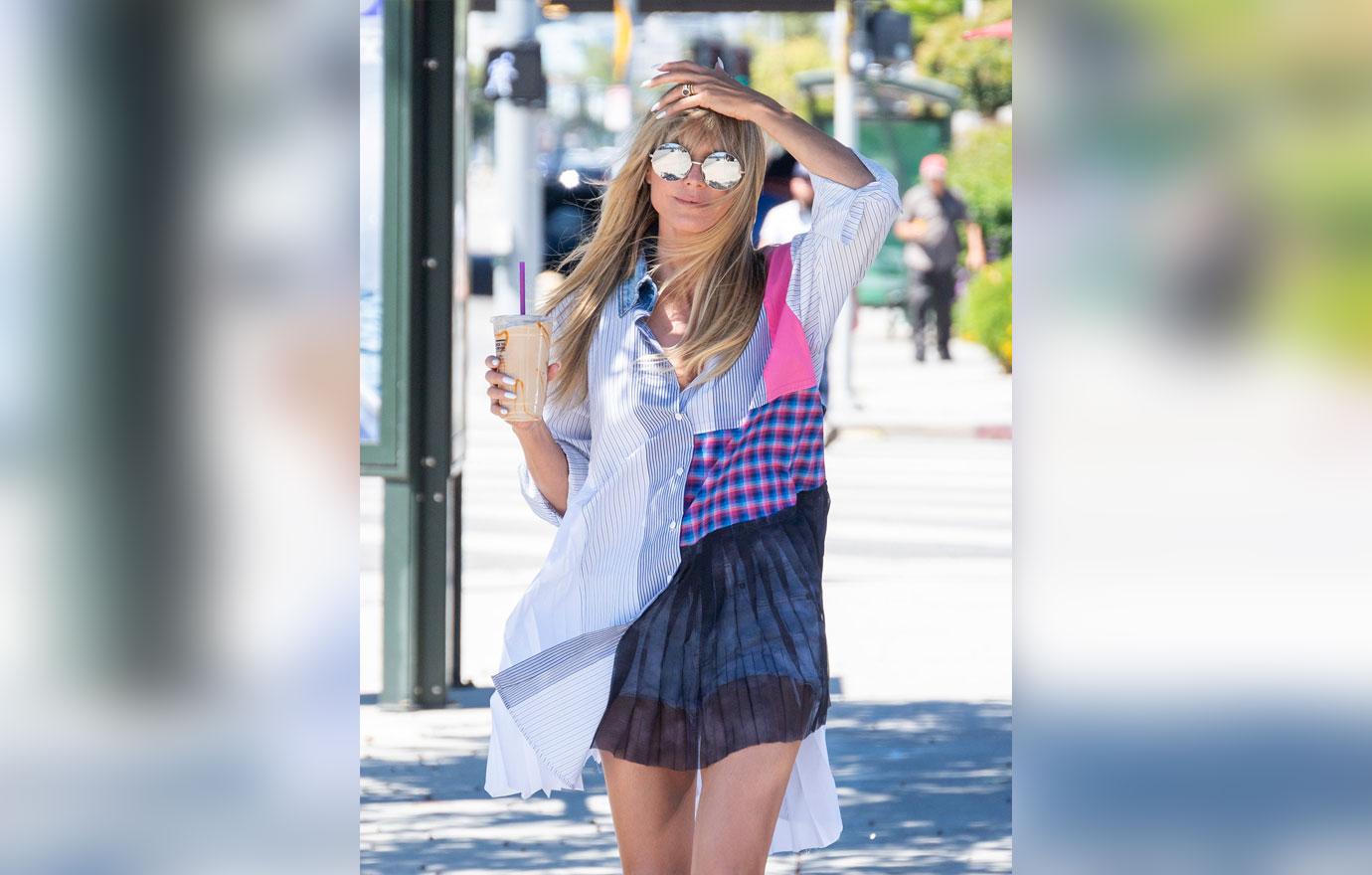 Though Klum is 47 years old, she isn't afraid to show off her long and lean legs!
"Maybe people are looking at me, thinking, 'You're still wearing miniskirts at 44?' I'd say to them, 'Yeah, because that's who I am and that's my choice, to rock the look. If you don't want to, that's your choice,'" she previously said in an interview.
Article continues below advertisement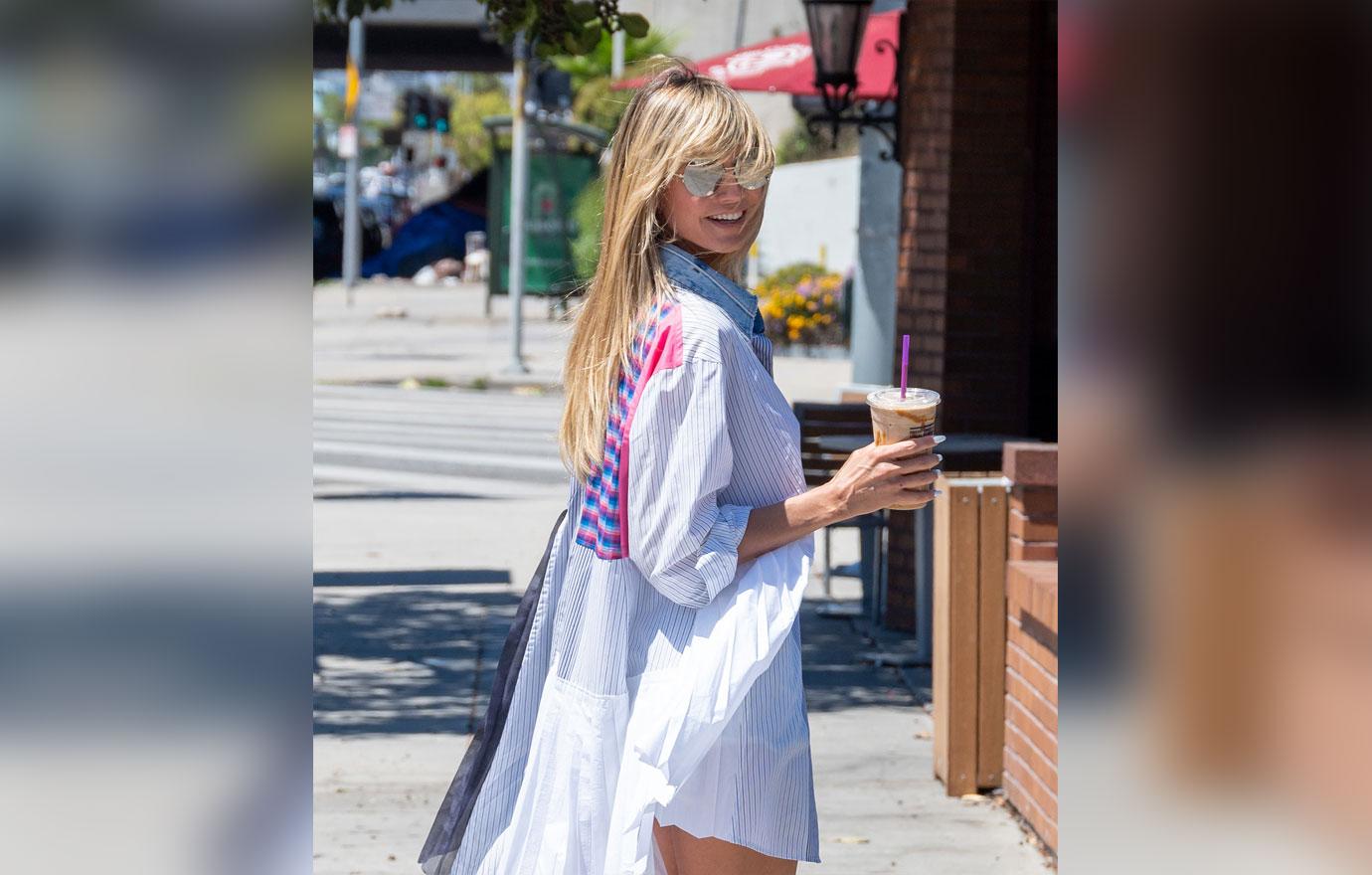 "I can be many different people. This is why fashion is so powerful and what I love about it. If I have a meeting, I am all business. I want people to respect me. But there are days where all I want is to be in comfy, baggy boyfriend jeans and trainers, and that will be my vibe for that day," she said of her changing style.
So, what's one of Klum's beauty secrets? "I have a fresh smoothie every morning and take Perfectil Skin, Hair, Nails supplements for a boost," she revealed.
Article continues below advertisement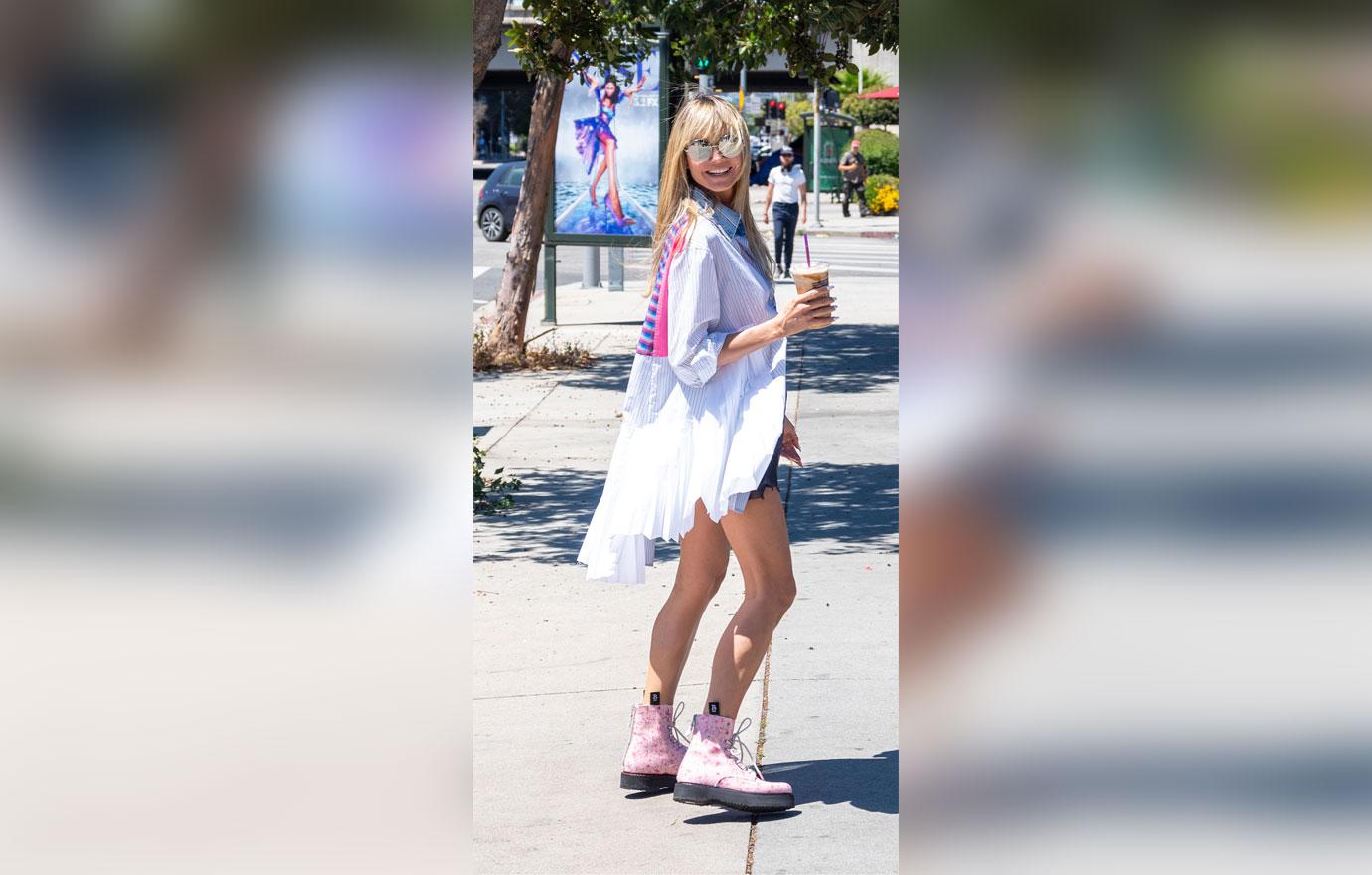 Klum's best beauty advice is "to smile. It lights up your face and everyone around you."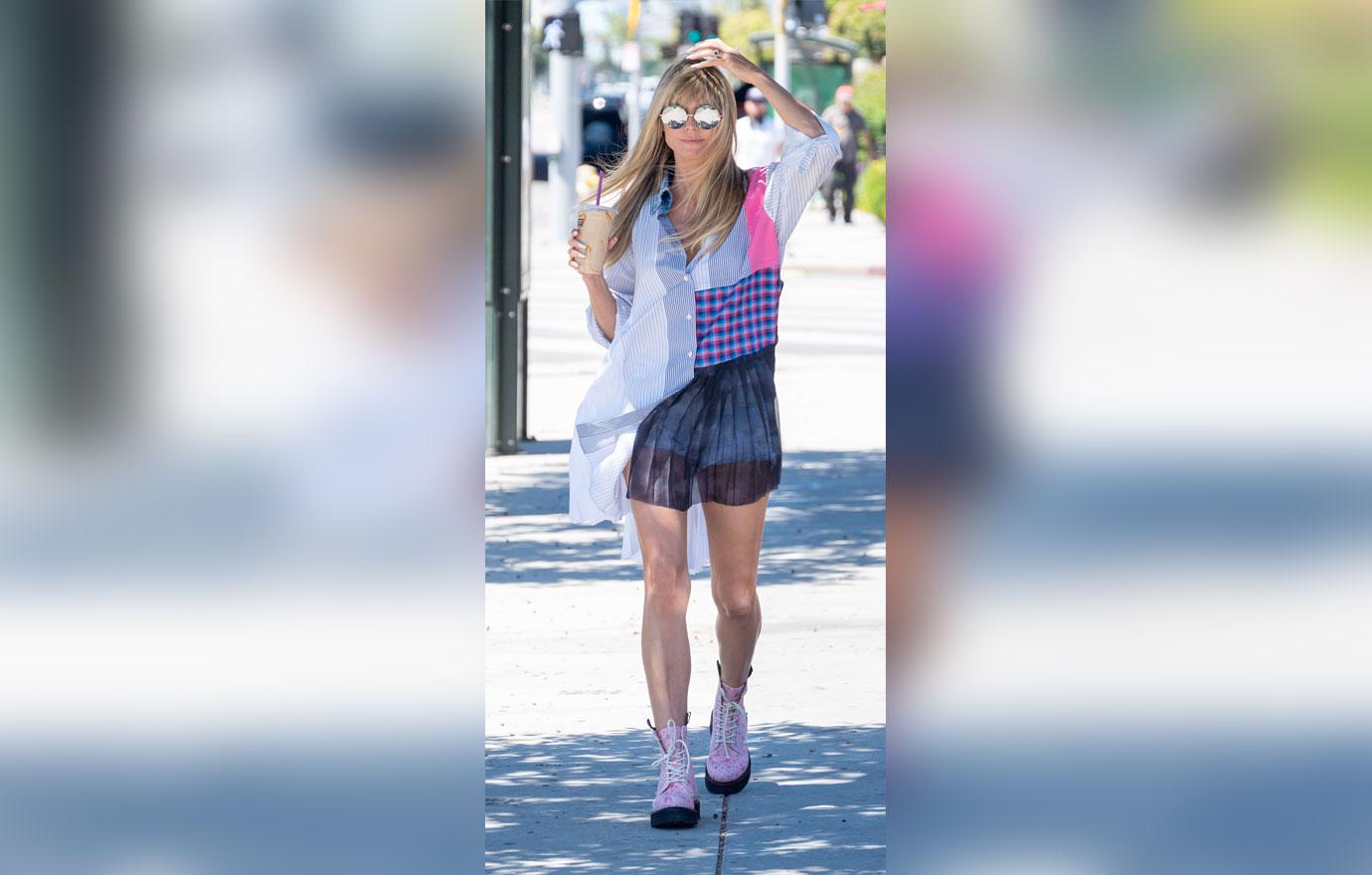 "I don't study myself, I just check I haven't got something on my face after breakfast and I don't look half asleep. I believe in being kind to yourself," she said about looking at herself in the mirror.