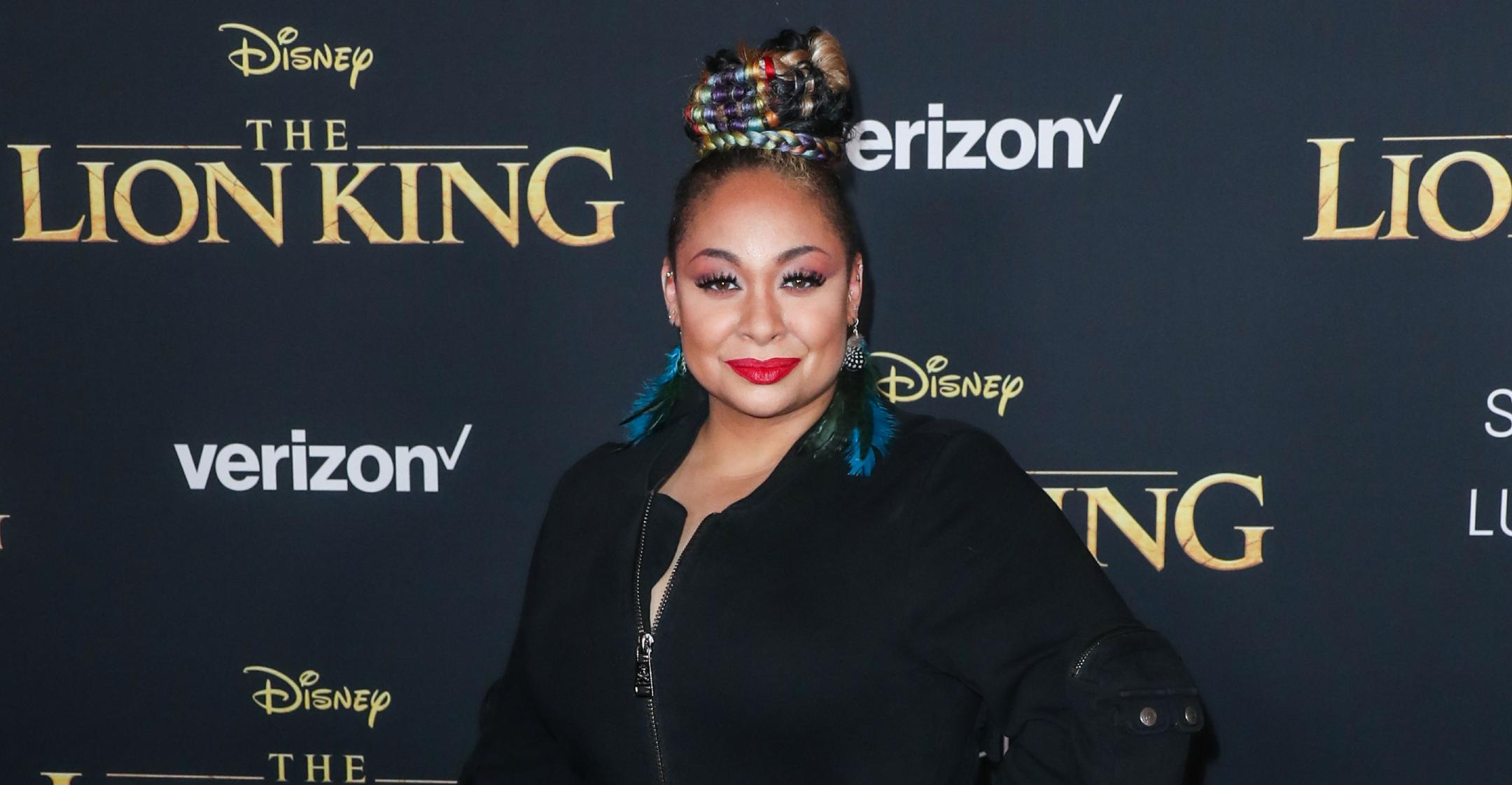 Actress Raven-Symoné Jokes She Now Has 'A Whole Different Face' After Dropping 28 Pounds
Article continues below advertisement
On May 29, the Disney Channel star filmed a video of herself where she declared that she had lost nearly 30 pounds.
"Pounds down, pounds down. Check out the chin," she declared as she show off different angles of her face. "You see that chin? If you all watch Raven's Home literally right now, and then come on this live and see this joint, I got a whole different face going on. It's a whole pounds down journey."
"Just so you guys know, I am 28 pounds down," she added. "I lost a s**t ton of weight."
Wife Miranda Pearman-Maday told her, "You're incredible honey. You're doing so good."
Article continues below advertisement
Pearman-Maday added that the pair also "started a little exercise journey together," explaining that it's part of a "challenge."
Fans will get to witness the pair putting in the hard work as they've been documenting the process.
Article continues below advertisement
"We're still filming it and we're going to share it with you guys as soon as it's all done," the Cheetah Girls star revealed.
Her other half then added, "I think it's safe to say that it's kind of transformative."
The actress clearly agrees, as she then praised herself for her fitness routine, joking that she now can see her neck, noting she has a beautiful "jawline."
She also received support from friends and fans. "You look soooooo gooood friend 😍😍 your hair , skin , body you look happy i love it and you," commented director Nneka Onourah.
Article continues below advertisement
Her new lifestyle comes after the star was body-shamed during the early 2000s, which was when she was one of the Disney Channel's most popular stars.
She noted that she "prevailed" over the bullies, and nowadays, she encourages everyone to stay true to themselves.
"I love embracing your body. In this day and age, you have all kinds, and it's funny, it's serious, it's every color, it's every head shape, it's every hair. And there's androgyny, and there's LGBT coming in, and it feels good," the That's So Raven lead told PEOPLE Now. "We didn't have it enough last time and I guess that's what the past is for — to make sure the present is what it needs to be."