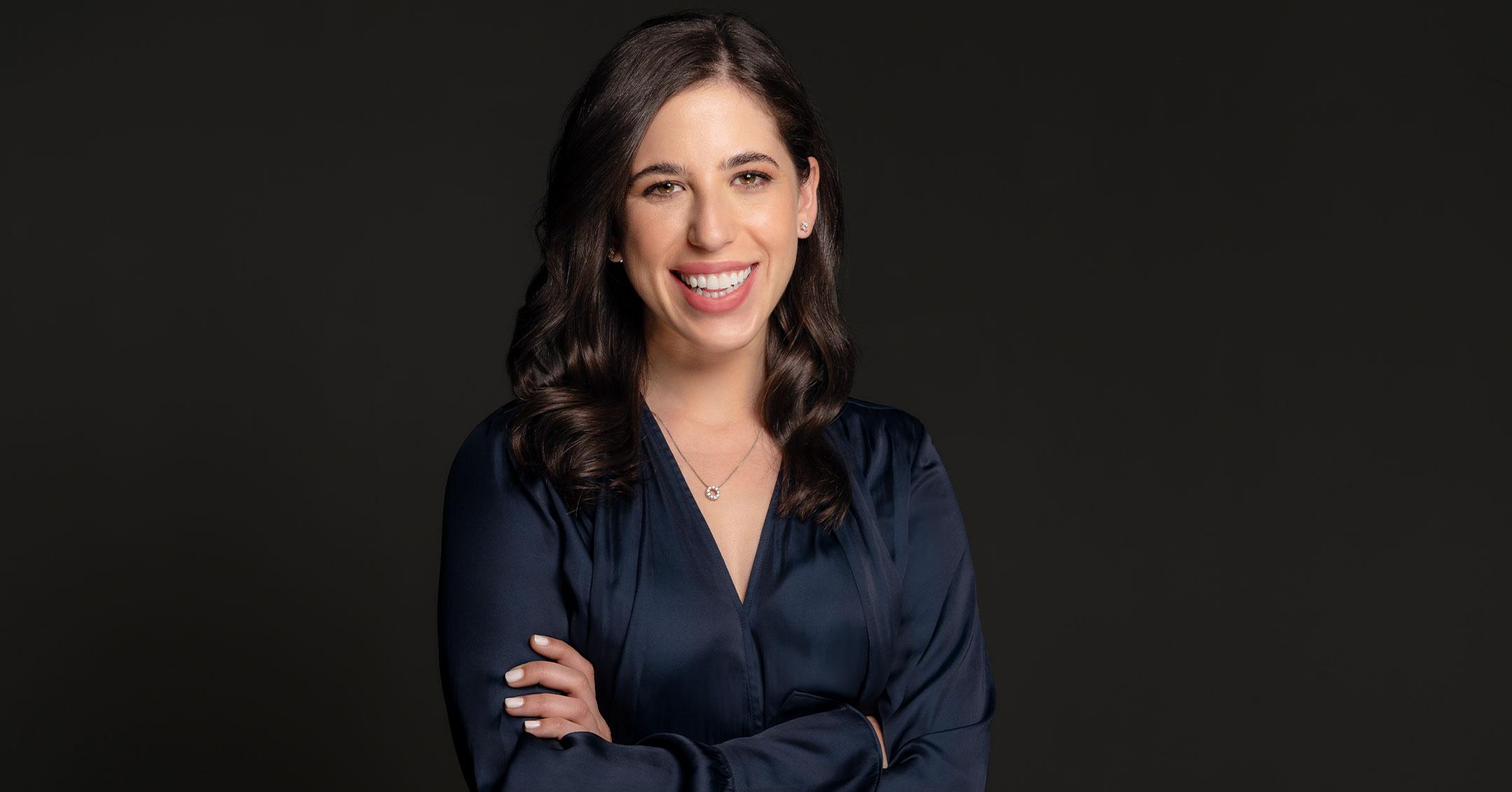 Exclusive: Rachel Blank Wants To Help Women Take Control Of Their Health With Her Company Allara: 'It's Incredibly Rewarding To See The Impact We're Making'
Growing up, Rachel Blank knew a lot about the healthcare industry, as her father is a OBGYN in Washington, D.C. Despite her dad being a doctor, she was having trouble getting the right help she needed when she realized she was having some health issues.
Article continues below advertisement
"Something I noticed was that when it came to more complex chronic conditions in women's healthcare, there really weren't any good treatment options. This was something I had seen personally," the entrepreneur exclusively tells Morning Honey.
About 10 years ago, Blank finally got her diagnosis: she has PCOS, "the most common reproductive condition in the world," she explains.
PCOS is "a condition in which the ovaries produce an abnormal amount of androgens, male sex hormones that are usually present in women in small amounts," Johns Hopkins Medicine notes. "The name polycystic ovary syndrome describes the numerous small cysts (fluid-filled sacs) that form in the ovaries."
As a result, Blank decided to embark on a new adventure: building Allara, a speciality care platform that treats women with PCOS, endometriosis, uterine fibroids, autoimmune disease, thyroid disease and more.
Article continues below advertisement
"We just have tens of millions of women who are completely underserved and the way we're doing that is we are building a collaborative care model where we pair patients with multiple providers and keep track of them with much higher touch points — and much more frequently," she says of her company. "So, instead of that one-off angle visit that you have with your OBGYN, and maybe you're seeing a couple of other providers, we do all of that for you."
Blank notes that Allara pairs patients with a doctor and a registered dietician, who "can manage all of the different care aspects for your needs," she says. "One thing about managing this chronic condition is it's not just about what medications, it's also how do we adjust your diet, how do you think about stress, with what supplements, etc. So, we really put all of the pieces together."
Article continues below advertisement
There's no referral needed to join Allara, and when you first sign up, you will be paired with a doctor and nutritionist who will dive into your medical history.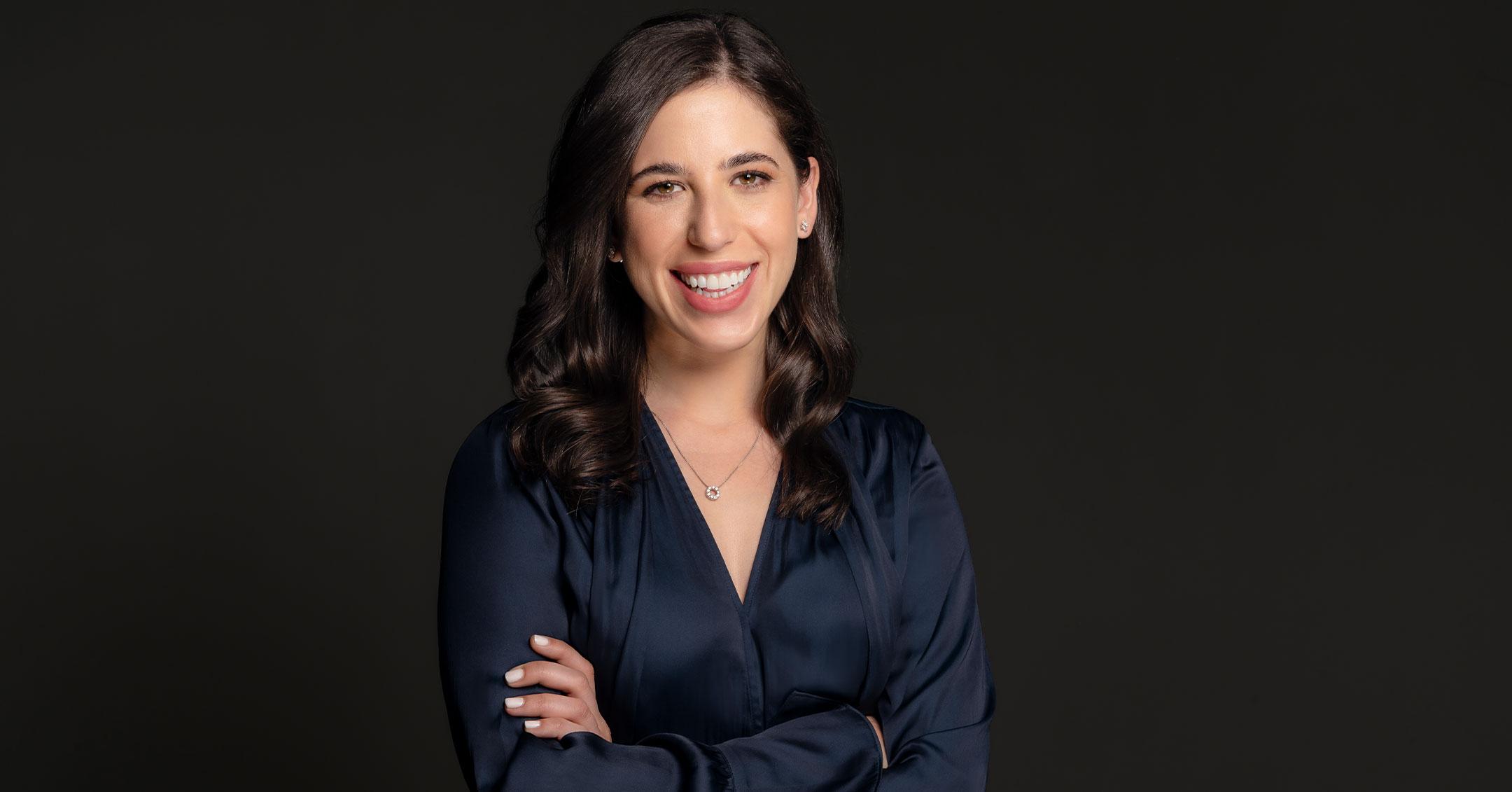 Article continues below advertisement
"We're looking at everything from your hormones to your insulin levels, seeing if that is causing weight gain, your vitamin levels, seeing if your vitamin deficient, your inflammation levels, etc.," Blank shares. "We are really getting a very well-rounded picture of your health, and then once you meet with your doctor for your follow-up, they will prescribe and manage any medications that are appropriate and then you'll also meet with your registered dietician."
Though there can be ups and downs when running a business, Blank's "favorite part is getting to connect with our patients and really getting to see the difference we're making."
Article continues below advertisement
When the brunette beauty sees a patient dropping 10 percent of their weight or their insulin levels have come down, she "celebrates those wins."
"The best part is just getting to see very tangibly the impact of having healthcare for women," she states. "I honestly wake up every morning feeling so lucky to get to do what I do. It sounds corny, but I truly feel like I was put on this earth to solve this problem and to solve this problem for other women. If I think about my background, growing up with a dad who is an OBGYN, working in digital health, having this personal experience, I almost feel like I had a responsibility to take all of these tools and use it to not just fix things for myself but fix things for the millions of other women who are struggling."
Article continues below advertisement
She adds, "I just feel very fortunate to be able to do something every day where I feel like I am helping other women like me, and frankly, it's been really rewarding to connect with them. I am really in touch with our patients. I will do consultations with them to see if it's a fit, I will follow up with them and check in via email. I feel like I kind of know everybody, and I think it has really allowed us to build a much more authentic brand because they know that they trust us and we're doing something for their best interest. It's just incredibly rewarding to get to see the impact we're making."
In the future, Blank is focusing on building Allara more and more, and she hopes that in five years, the company will "be the center of excellence for all of these conditions."
Article continues below advertisement
"We plan on being the center of excellence in terms in terms of provide and care because we have developed this proprietary collaborative care platform that really works for women," she declares. " I really see Allara being the specialty care platform in women's health and being that home base for any women who has care needs that go beyond your 10-minute annual OBGYN visit."
"If you are a women with any questions about your health, there is nothing better than having knowledge to enable yourself to advocate for your health and to figure out what the next steps are and that is why we built what we built at Allara," she concludes. "This was built for any women who is questioning or struggling with any aspect of her health."