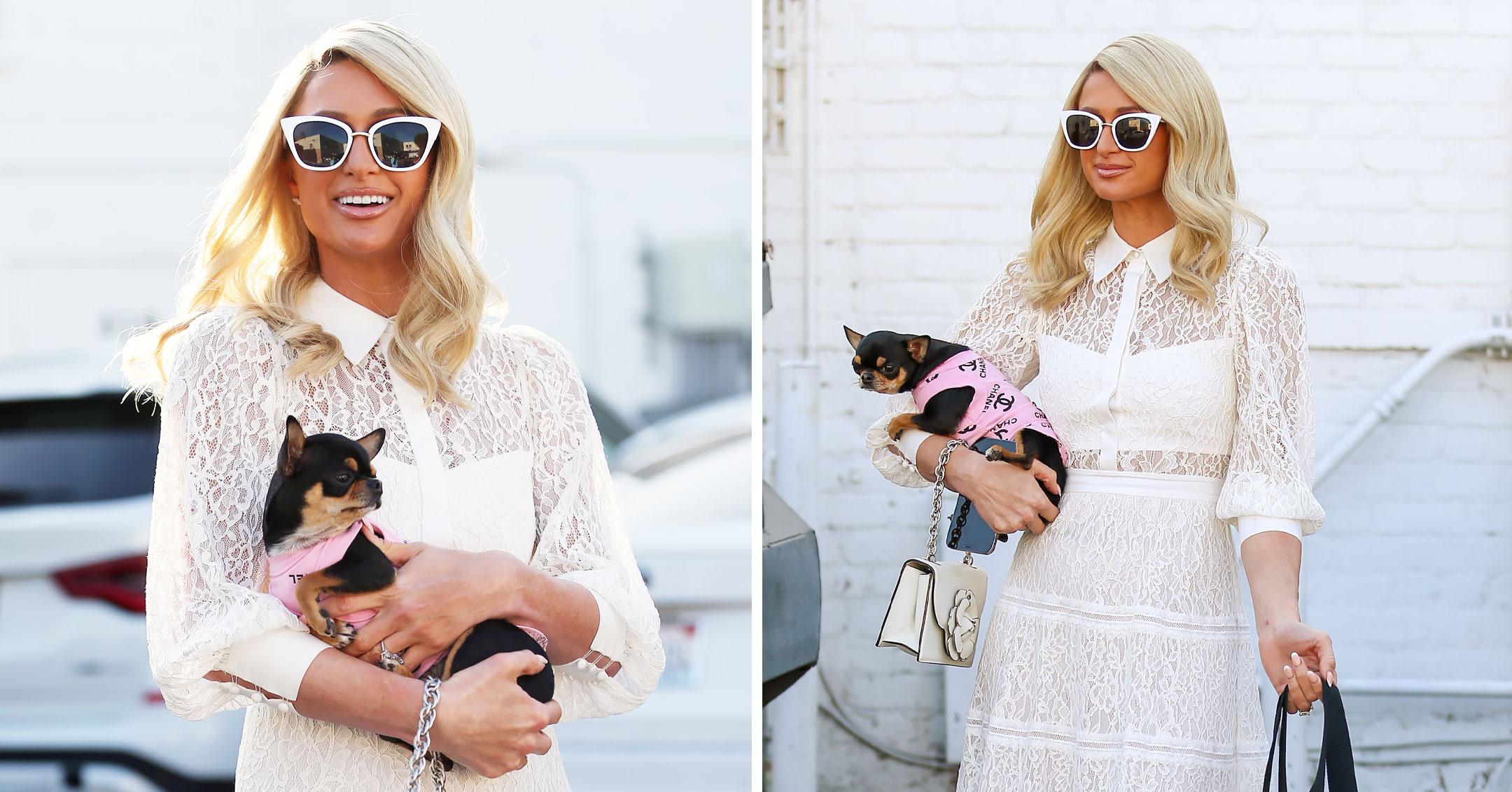 Paris Hilton Steps Out In A Cute White Frock & Matching Accessories Ahead Of Her Wedding Day: See Her Bridal Look!
Article continues below advertisement
"I am excited about this next chapter and having such a supportive partner," she gushed to Vogue of her November 11 nuptials. "Our relationship is one of equals. We make each other better people. He was absolutely worth the wait!"
See her bridal-inspired outfit below.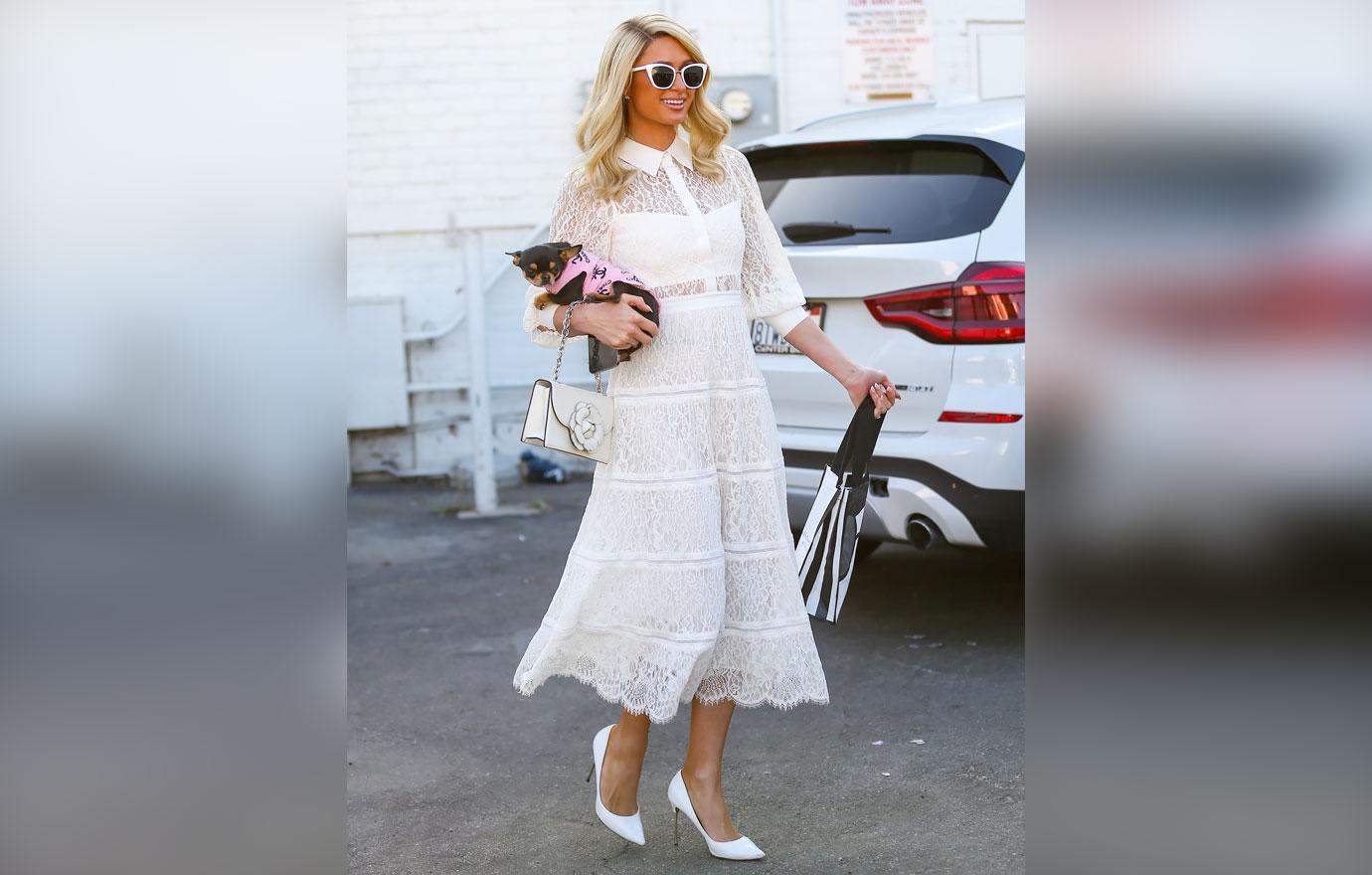 White hot! The DJ's pretty dress featured lace and a Peter Pan collar. She kept the look monochromatic with white pointed-toe heels, sunglasses and a silver chainlink purse that was adorned with a big flower.
Hilton also carried a tote bag and one of her tiny beloved pups who was wearing a pink Chanel sweater.
Article continues below advertisement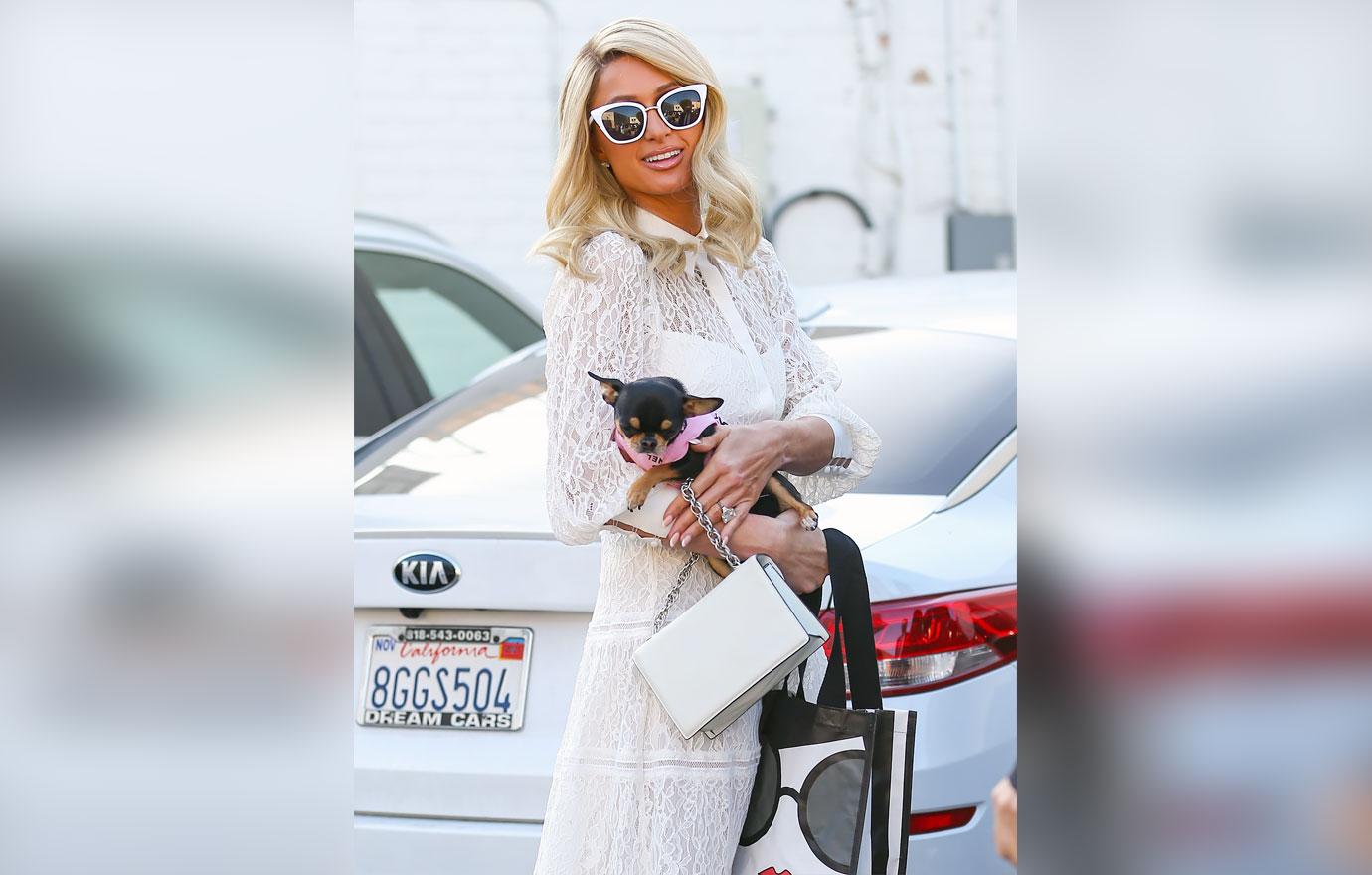 After more than a year of dating, Reum popped the question this past February while they were vacationing on a private island.
"I have gotten the unique opportunity to get to know the real Paris on a daily basis just the two of us during these past 15 months and I couldn't be more excited and lucky to have her as my future wife and partner," he told PEOPLE. "She shines with her kindness, work ethic, authenticity and her voice in making the world a better place and she will do the same as a future mother and wife."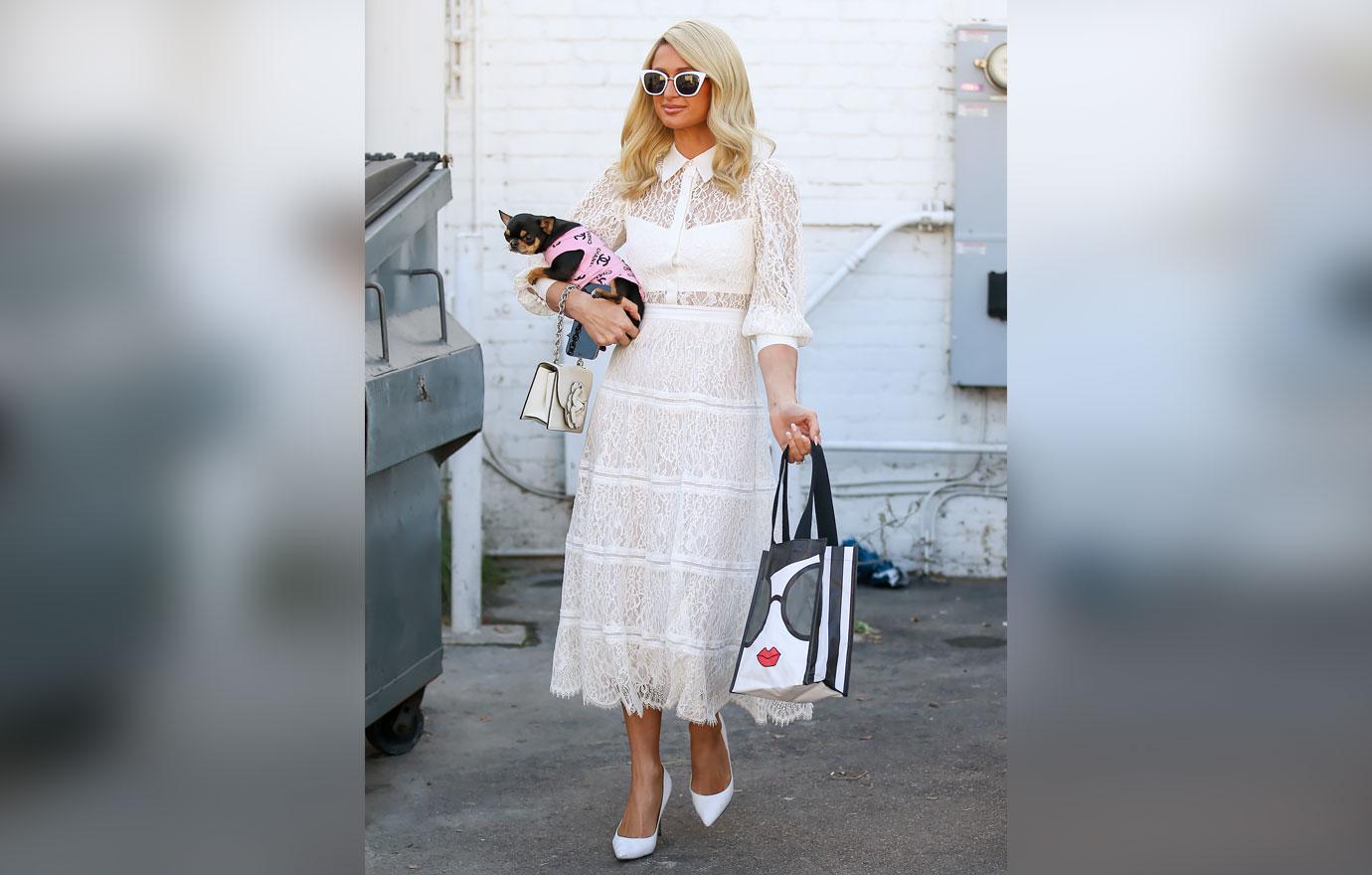 The Simple Life star has been filming her wedding planning for an 11-part series titled Paris in Love, which will debut on Peacock on November 11.
The show follows her "from her engagement party in New York, to bridal dress shopping, hunting for the perfect venues for the three-day celebration, the joint bachelor-bachelorette party in Las Vegas and the bridal shower hosted by Kathy Hilton."
Article continues below advertisement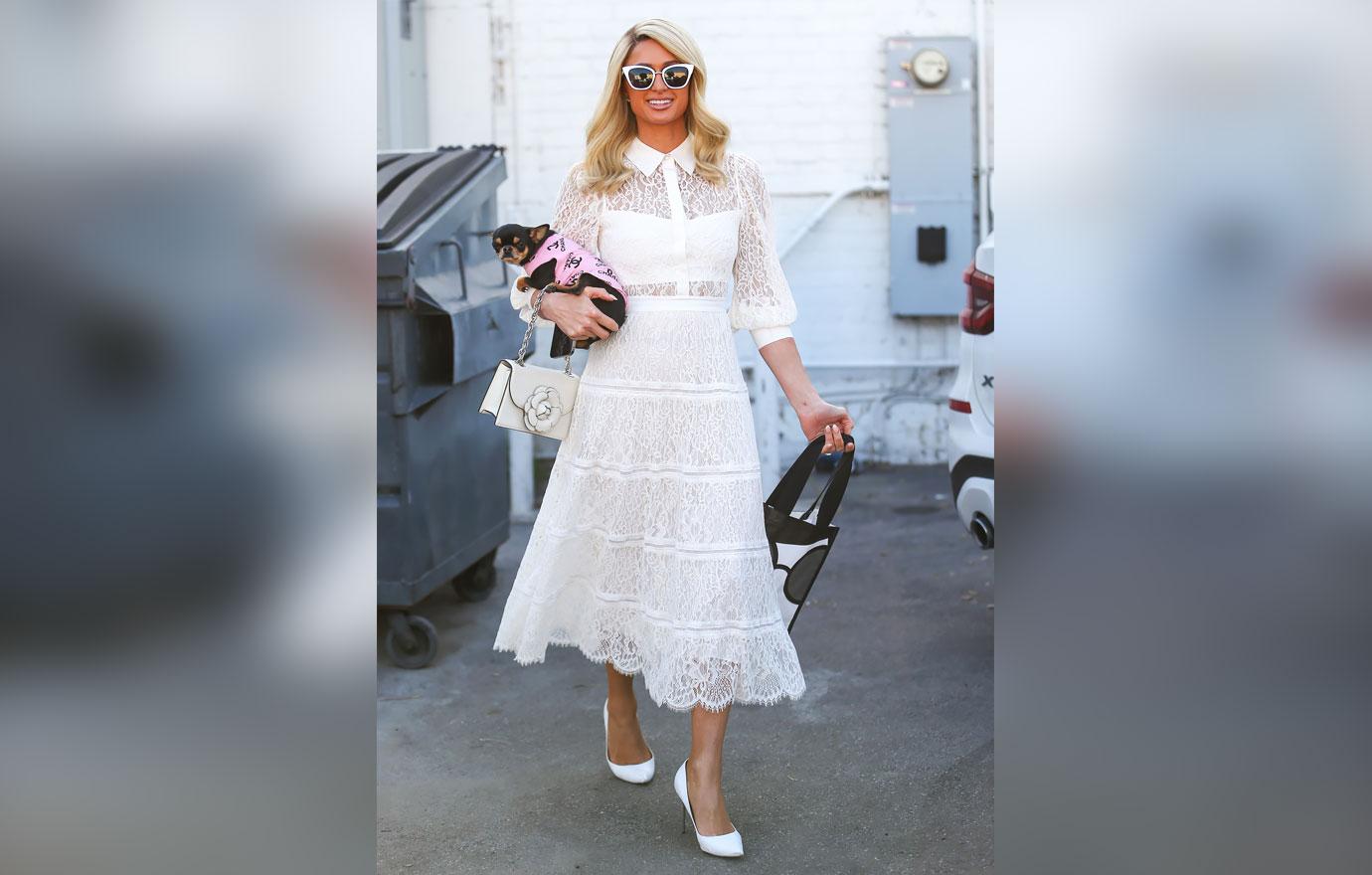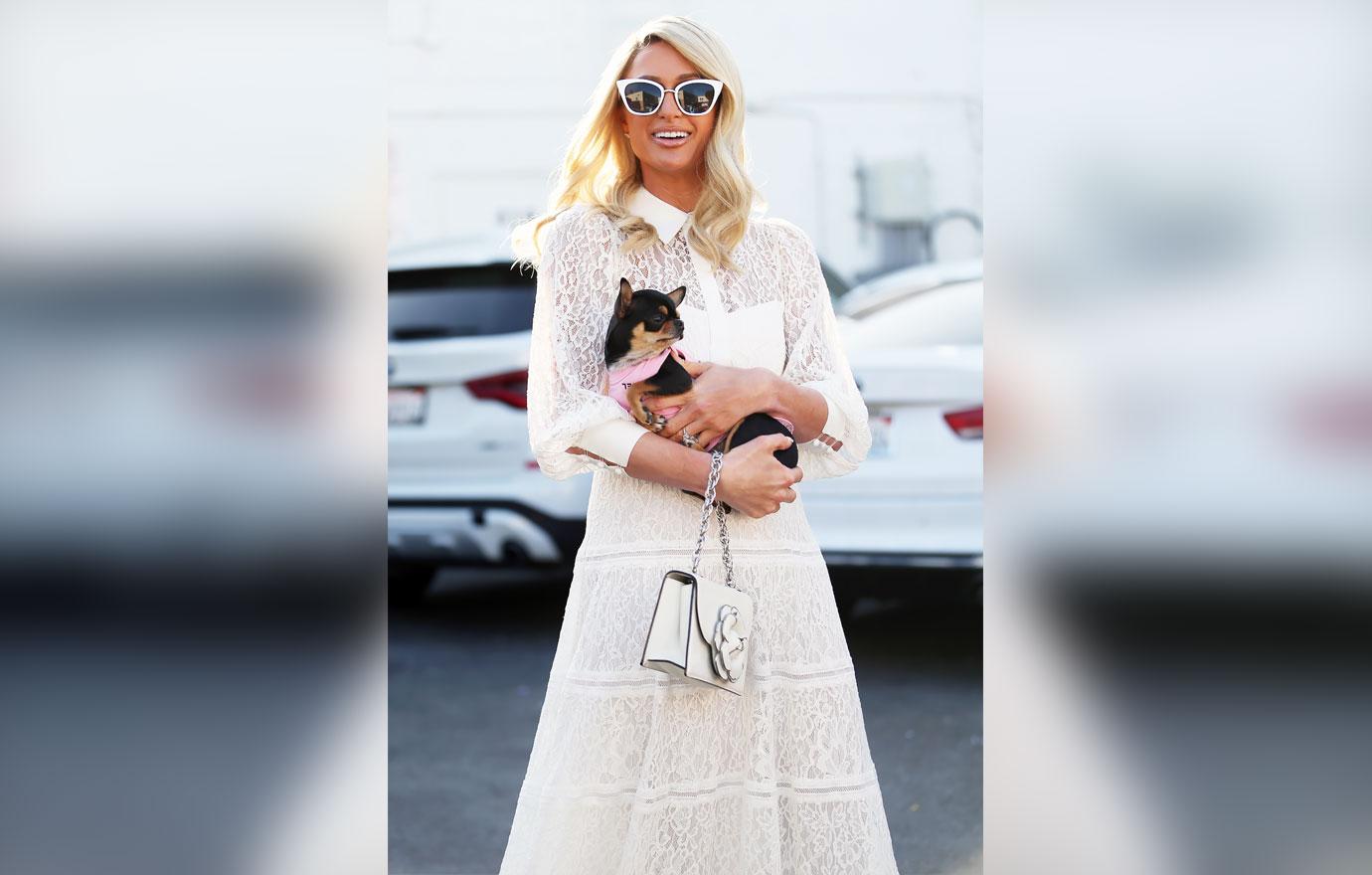 While the model hasn't named the designers of her gown, she'll be wearing a total of 10 dresses for the event!
"I am having something sewn into her wedding dress that's going to be a big surprise," her mom Kathy shared. "I can't tell you yet, but it's going to be very special."