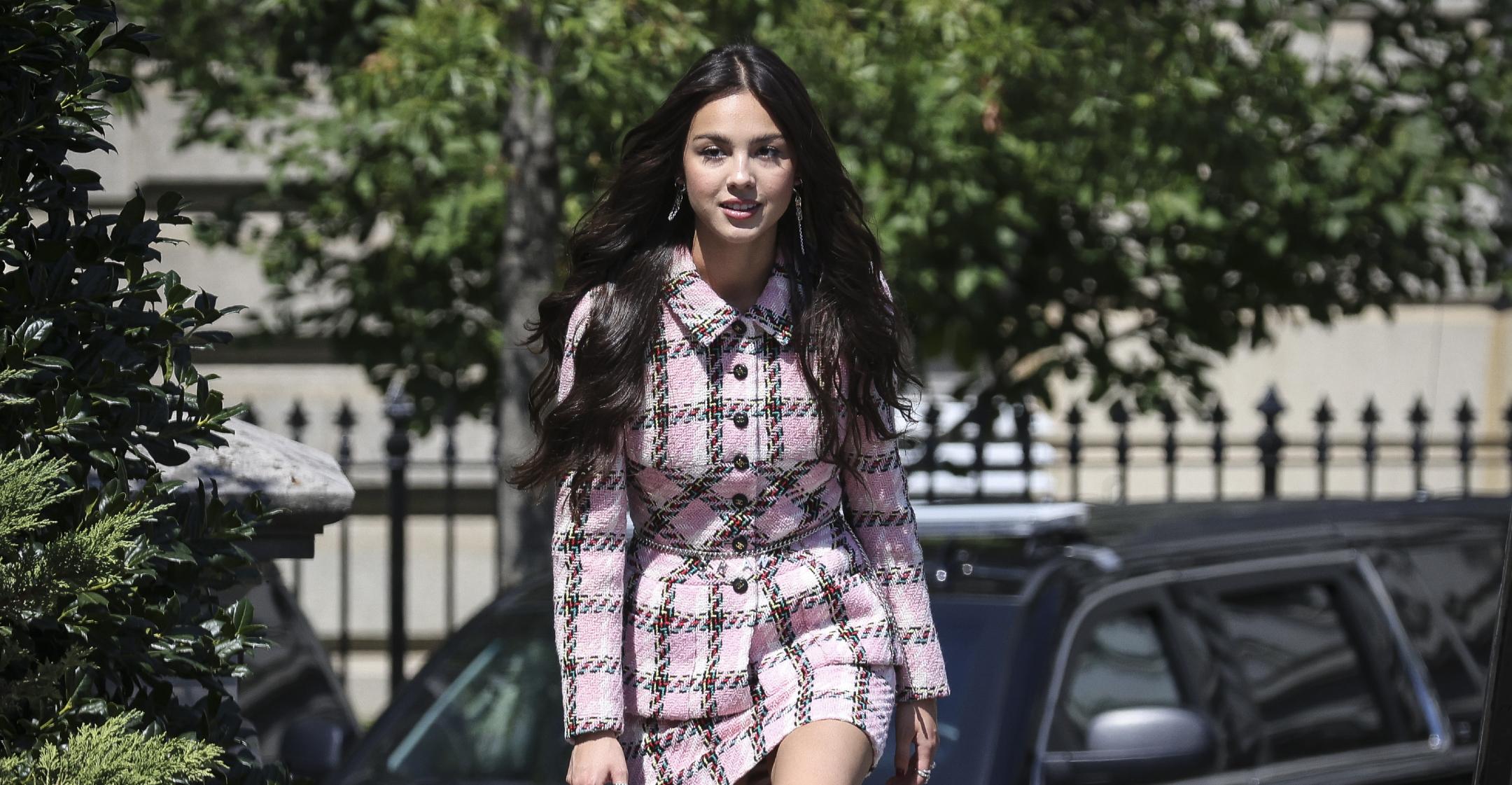 The Power Of Sisterhood! Olivia Rodrigo Says It's Important To Be 'Supportive Of Other Women'
When Olivia Rodrigo burst onto the scene with her hit track "Driver's License," countless fans immediately pitted her against Disney star Sabrina Carpenter, as rumors swirled that the singer's beau Joshua Bassett broke things off with her to be with the Girl Meets World actress.
Article continues below advertisement
However, the budding star, 18, insisted that the gossip going around just wasn't true.
"I put [the song] out not knowing that it would get that reaction, so it was really strange [when] it did," she recalled. "I just remember [everyone being] so weird and speculative about stuff they had no idea about."
"I don't really subscribe to hating other women because of boys. I think that's so stupid," Rodrigo declared in Variety's Power of Young Hollywood issue. "I really resent that narrative that was being tossed around."
Article continues below advertisement
In fact, the High School Musical: The Musical: The Series lead is all about female empowerment, something she learned from her role model Taylor Swift, who sent Rodrigo a sweet letter as her star began to rise.
Article continues below advertisement
"It's so nice to be welcomed into the music industry and so great to be supportive of other women," the singer-actress said of befriending the "Cardigan" crooner. "She wrote me a letter a while ago, and she wrote something about how you make your own luck in the world, and how you treat other people always comes back to you."
"I don't want to divulge too much because it's really sweet and personal, but she talks a lot about how, I think, you make your own luck in the world," explained the California native. "I don't know, she put it so eloquently, and when I say it now ... it's not as cool."
Article continues below advertisement
The teen also received some words of wisdom from Selena Gomez, whom she described as being "so kind."
"She talked to me a lot about prioritizing mental health, which I think is really important in this industry," the "Deja Vu" songstress revealed. "All of us were in the limelight very young. That can be taxing on your psyche and can bring about all these weird issues."
The Wizards of Waverly Place star recently touched on her years growing up in front of the camera, confessing, "I signed my life away to Disney at a very young age, and I didn't know what I was doing."