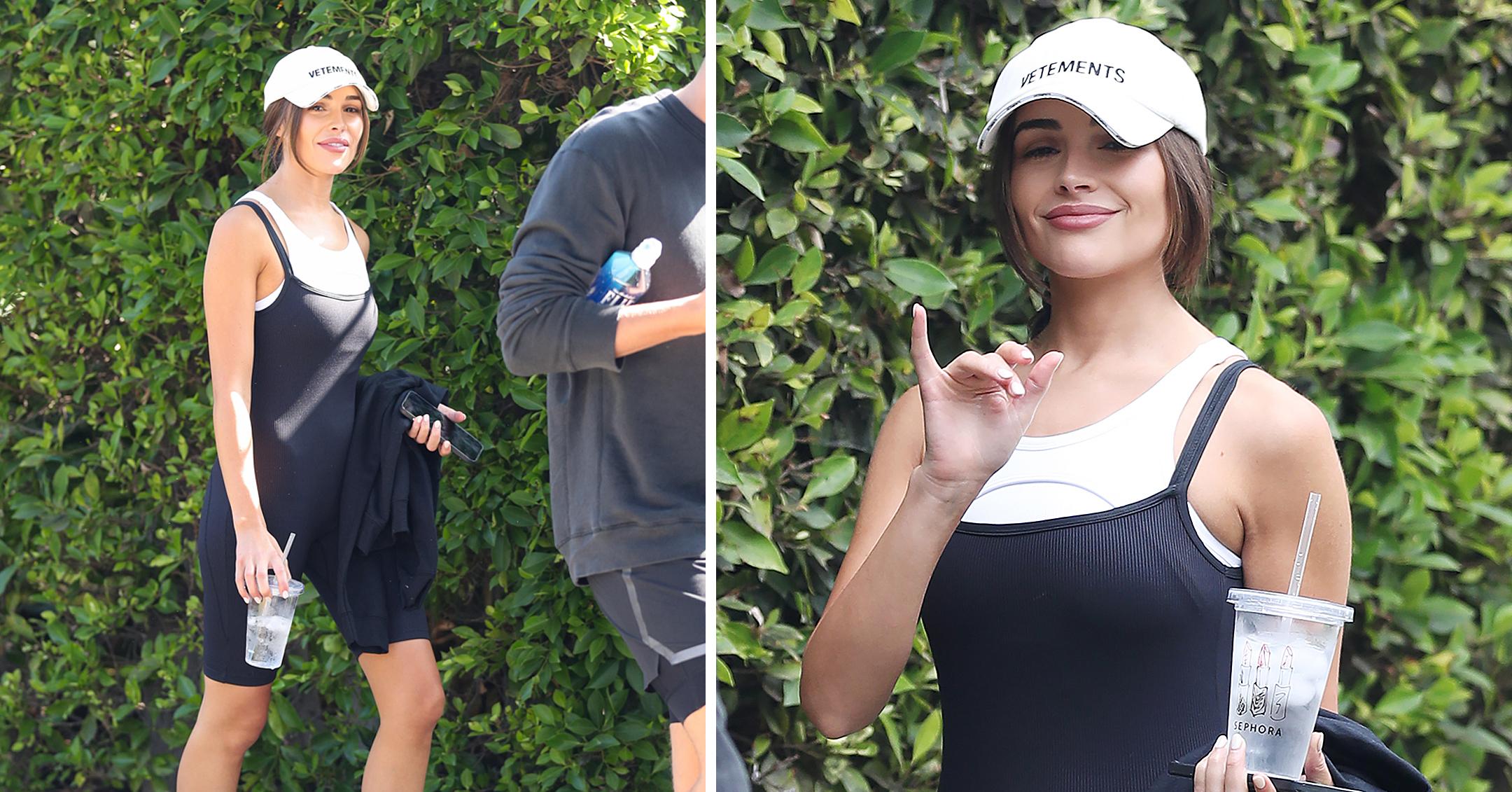 Model Olivia Culpo Wears A Black Unitard & Classic Adidas Sneakers To Work Out: Photos
Olivia Culpo made it clear that she works hard for her impressive physique!
On September 4, the model was spotted leaving the gym, but instead of wearing a matching athleisure set like so many other stars in Hollywood, she slipped into something a little more unique.
Scroll down to see her sporty style.
Article continues below advertisement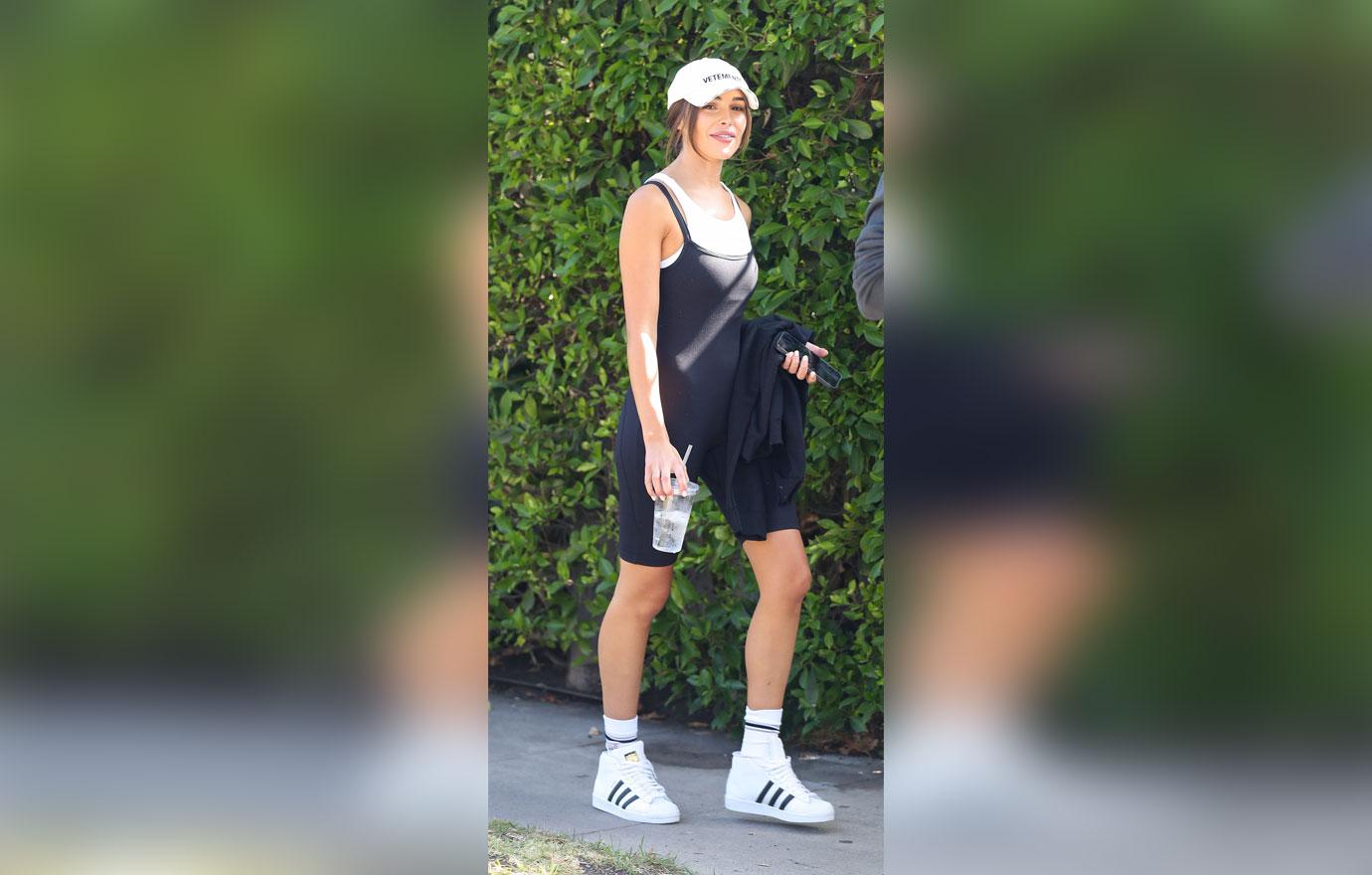 The star stepped out in a black unitard, which she paired with a white tank underneath.
She kept the sun out of her face with a white Vetements cap, and on her feet, she rocked calf-high socks and a classic pair of white and black Adidas sneakers.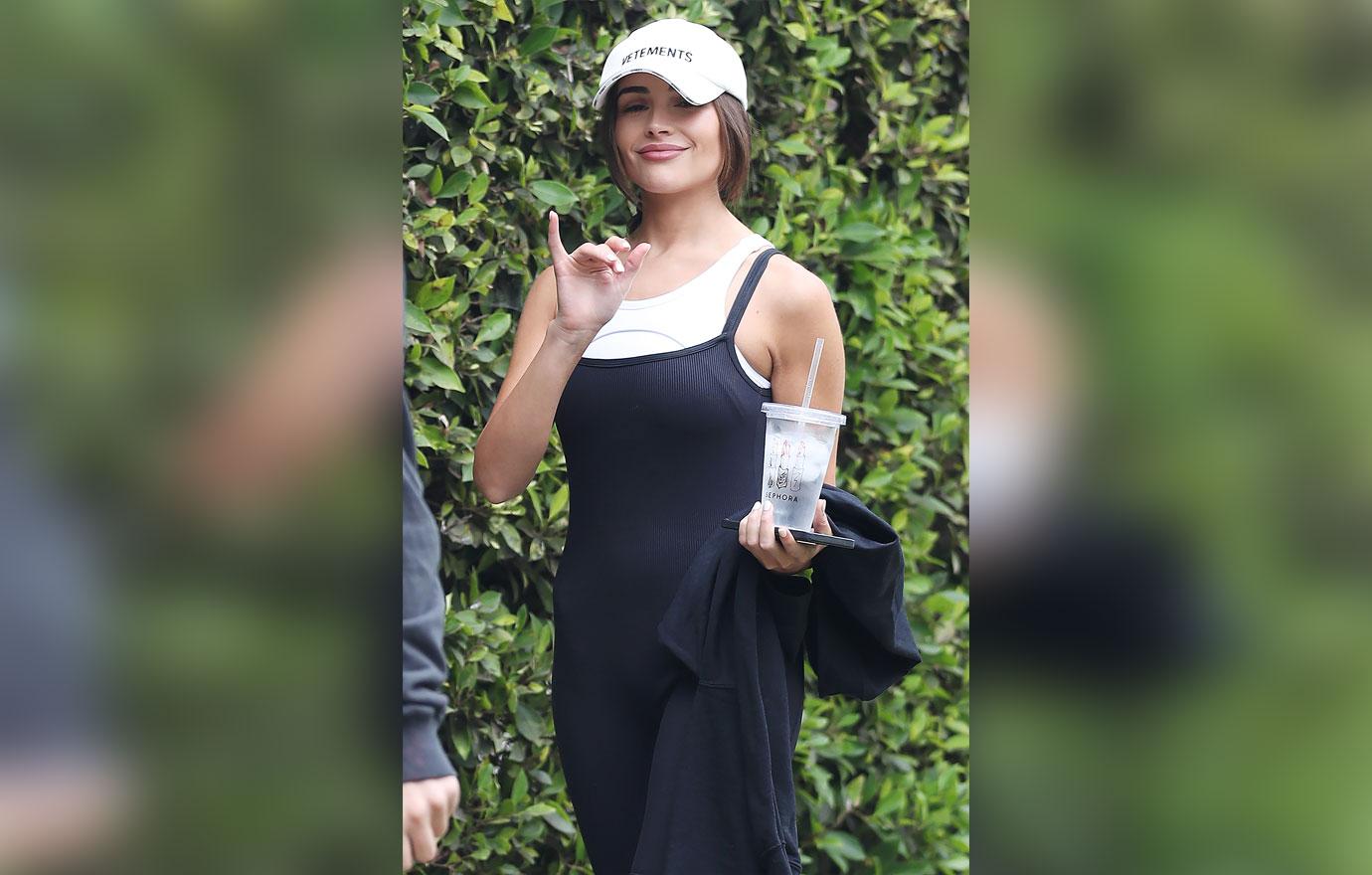 The Venus as a Boy actress was as friendly as can be to the photogs, even giving them a wave.
In the recent issue of GRAZIA, Culpo explained that from a young age, her parents taught her to treat everyone with kindness.
Article continues below advertisement
"They always showed the importance of giving back, being grateful, not expecting a lot in return. It really just boils down to that," she revealed. "I have the ability to help because I've been given such a big platform. If there's something I think I can really make an impact on, I'm gonna go for it."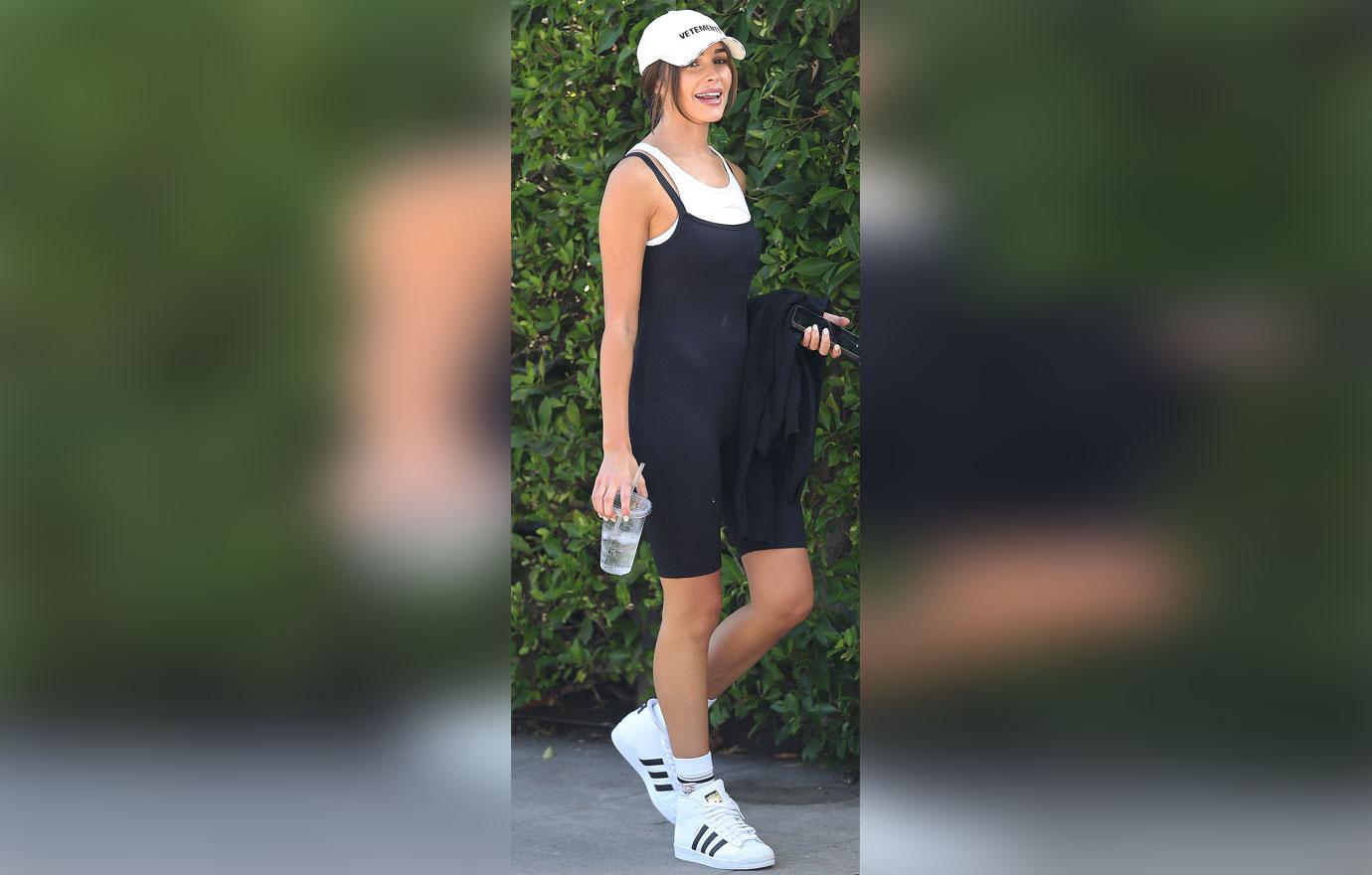 While the former pageant queen makes sure to get in enough exercise, she also tries to eat healthy the majority of the time.
"My eating philosophy is the 80-20 rule: 80 percent of the time I'm super healthy, and 20 percent of the time I indulge," she explained to SHAPE. "I love to bake, and I love to cook. So typically when I indulge, it's not by going out somewhere.
Article continues below advertisement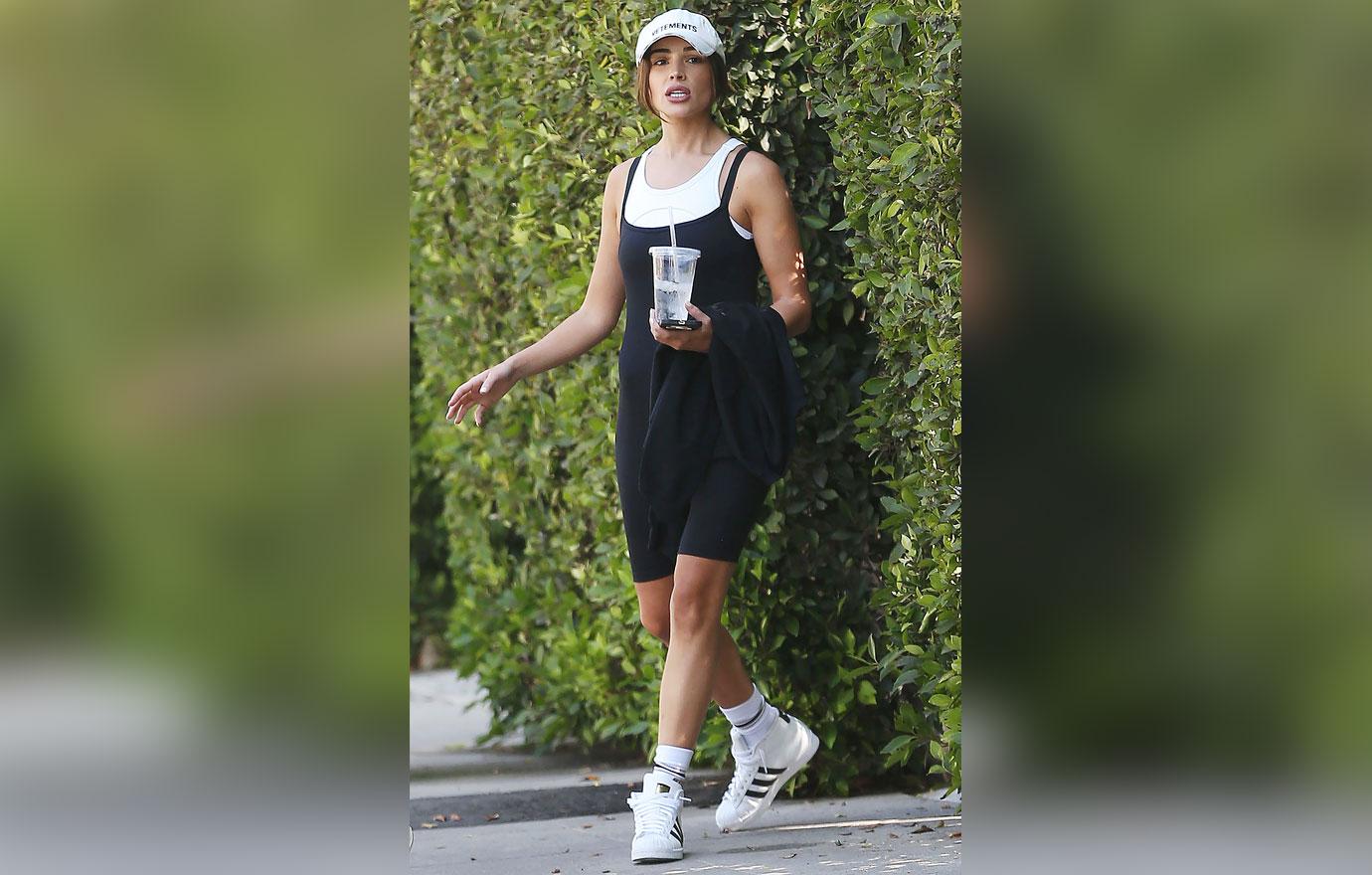 "I love Pilates — the Lagree method with Megaformers and traditional Pilates," the brunette beauty noted of her workouts. "My grandmother went to Juilliard with Joseph Pilates. She's almost 90, and she still teaches ballet. She actually owns her own studio. Maybe that's where I got my love of Pilates."
"I also found high-intensity interval training to be the most fun and also the most effective for my body," Culpo added. "I love the competitive angle of it too, making it a group situation with friends at classes like SoulCycle, where you can take in the energy of everyone else."