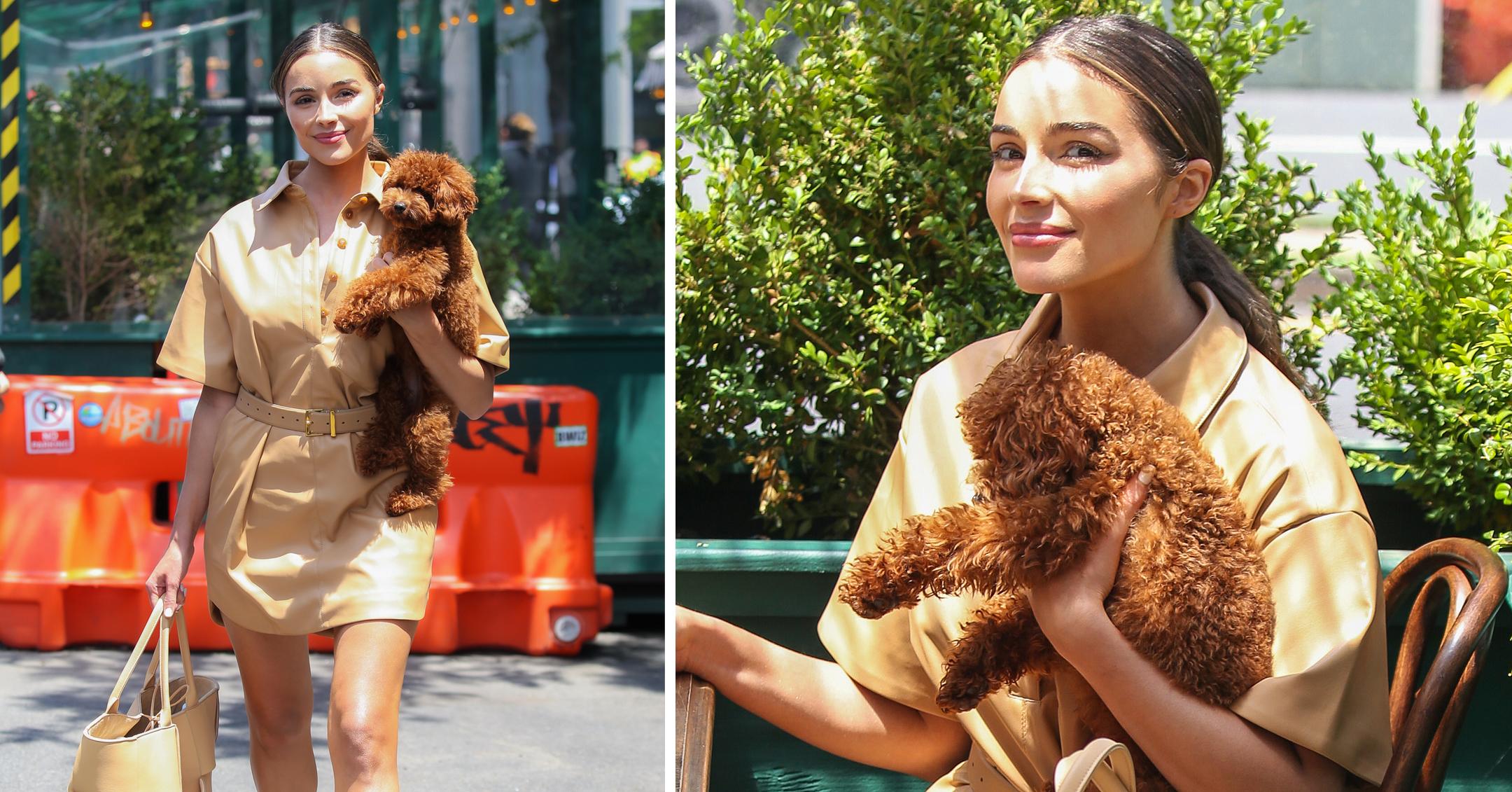 Olivia Culpo Looks Effortlessly Gorgeous In A Beige Ensemble, But We Can't Take Our Eyes Off Her Goldendoodle Puppy!
Woman's best friend! On June 15, Olivia Culpo was spotted dining at Manhattan hotspot Gemma, and she had one very special lunch date: her toy goldendoodle, Oliver Sprinkles!
Article continues below advertisement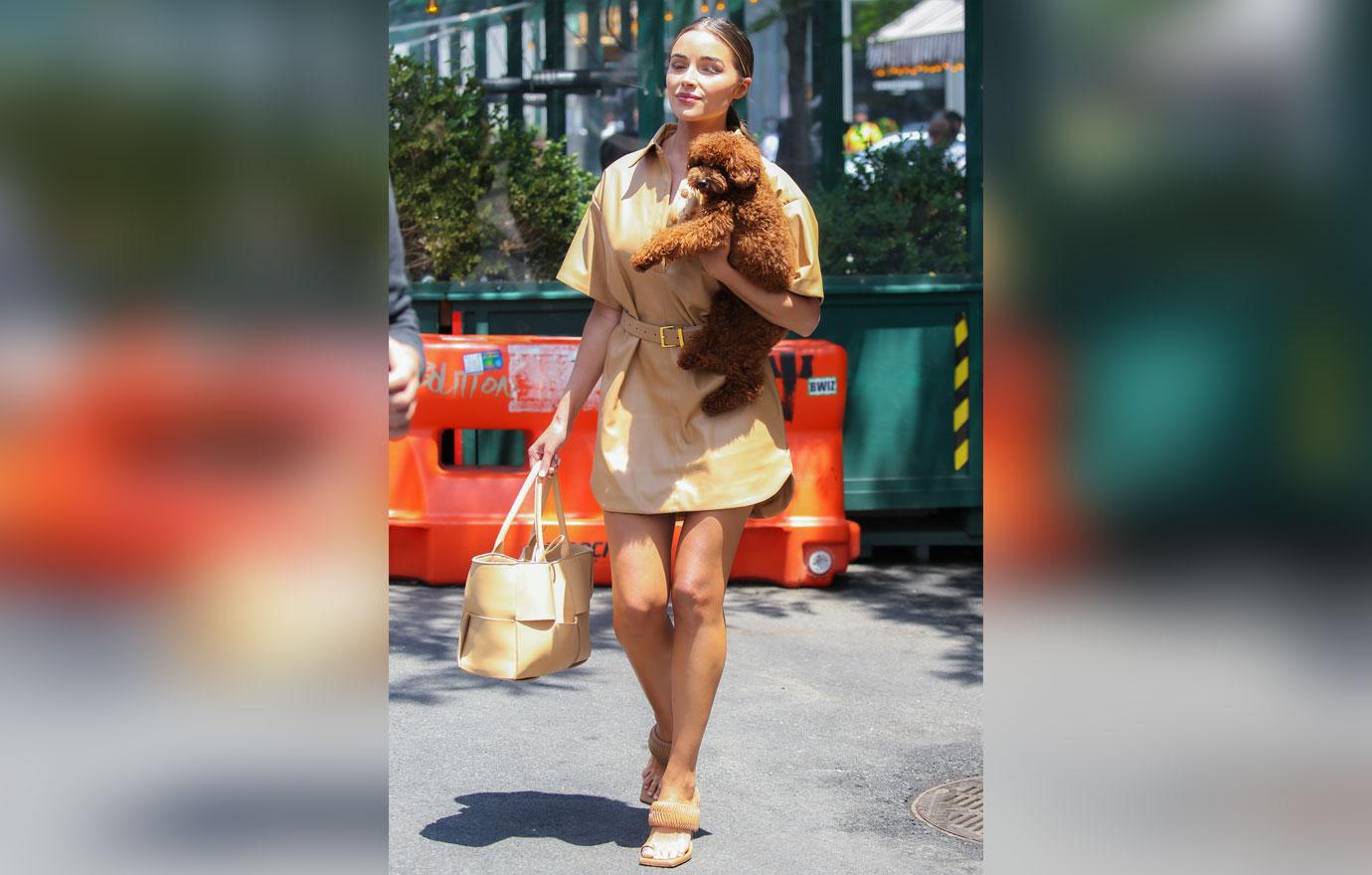 Though Culpo went for a neutral-toned monochromatic ensemble, her look was anything but boring! The star rocked a short-sleeved beige leather dress with a belt, matching tote bag and slide heeled sandals.
The pageant queen first welcomed the pup last summer, and his personal Instagram account currently boasts over 17,000 followers!
Article continues below advertisement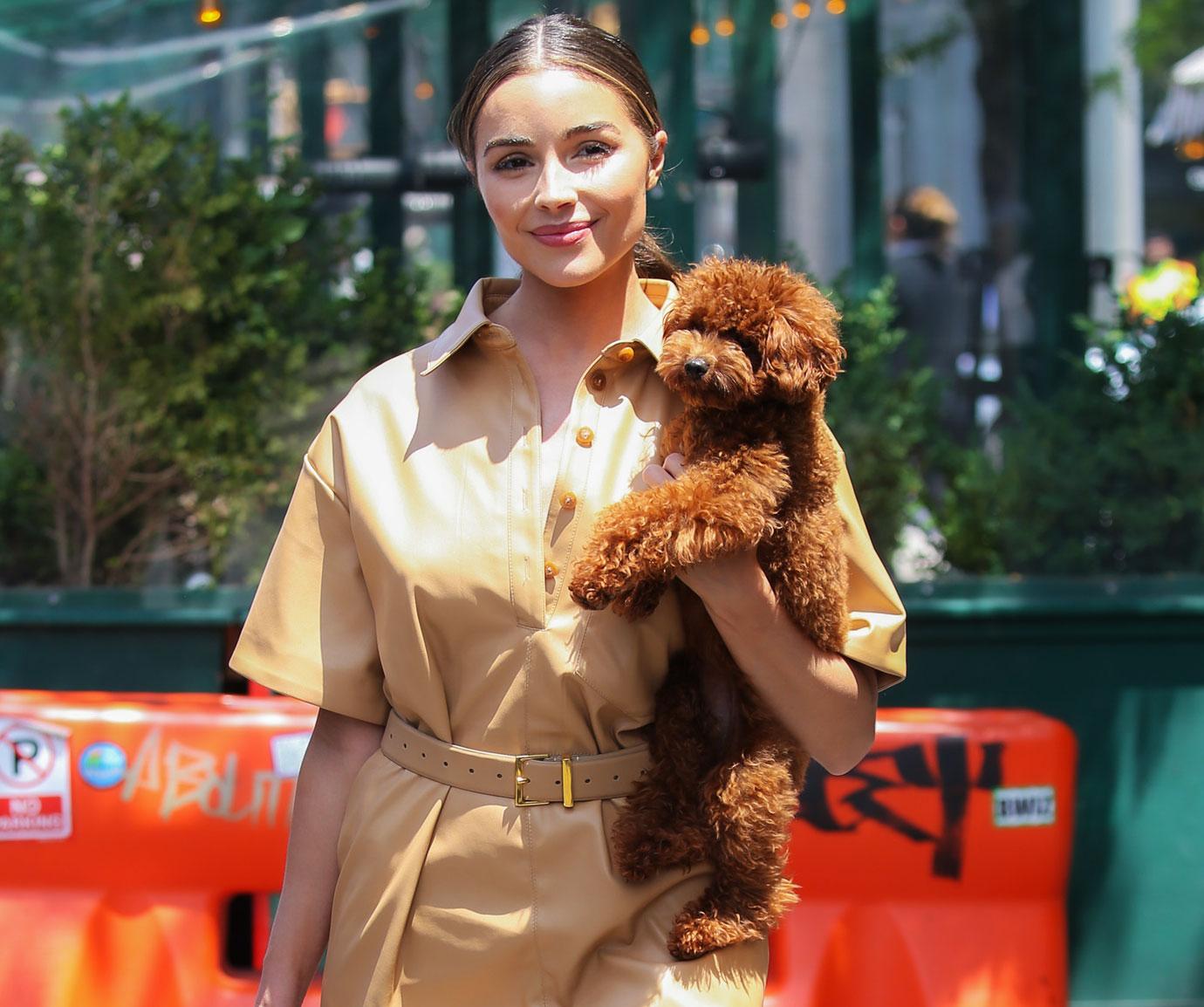 Look at that furry face! The Rhode Island native was in the Big Apple to attend the Tribeca Film Festival, where her movie Venus as a Boy premiered.
"Hunter (Ty Hodges) is a talented yet struggling artist nursing a broken heart and battling his addiction demons when he meets Ruby (Culpo), a bold and beautiful Insta-famous fashionista, visiting LA for the weekend. Against the backdrop of arty-gritty Venice Beach, a sexy romance flourishes," the flick's official synopsis reveals. "Transporting the love affair to Ruby's upscale, downtown New York City art scene proves trickier than either had bargained for, however, and Hunter chafes against the narrow-minded expectations of what his art should be. As the glaring disparities of their respective realities come into focus, the edges of the relationship begin to fray."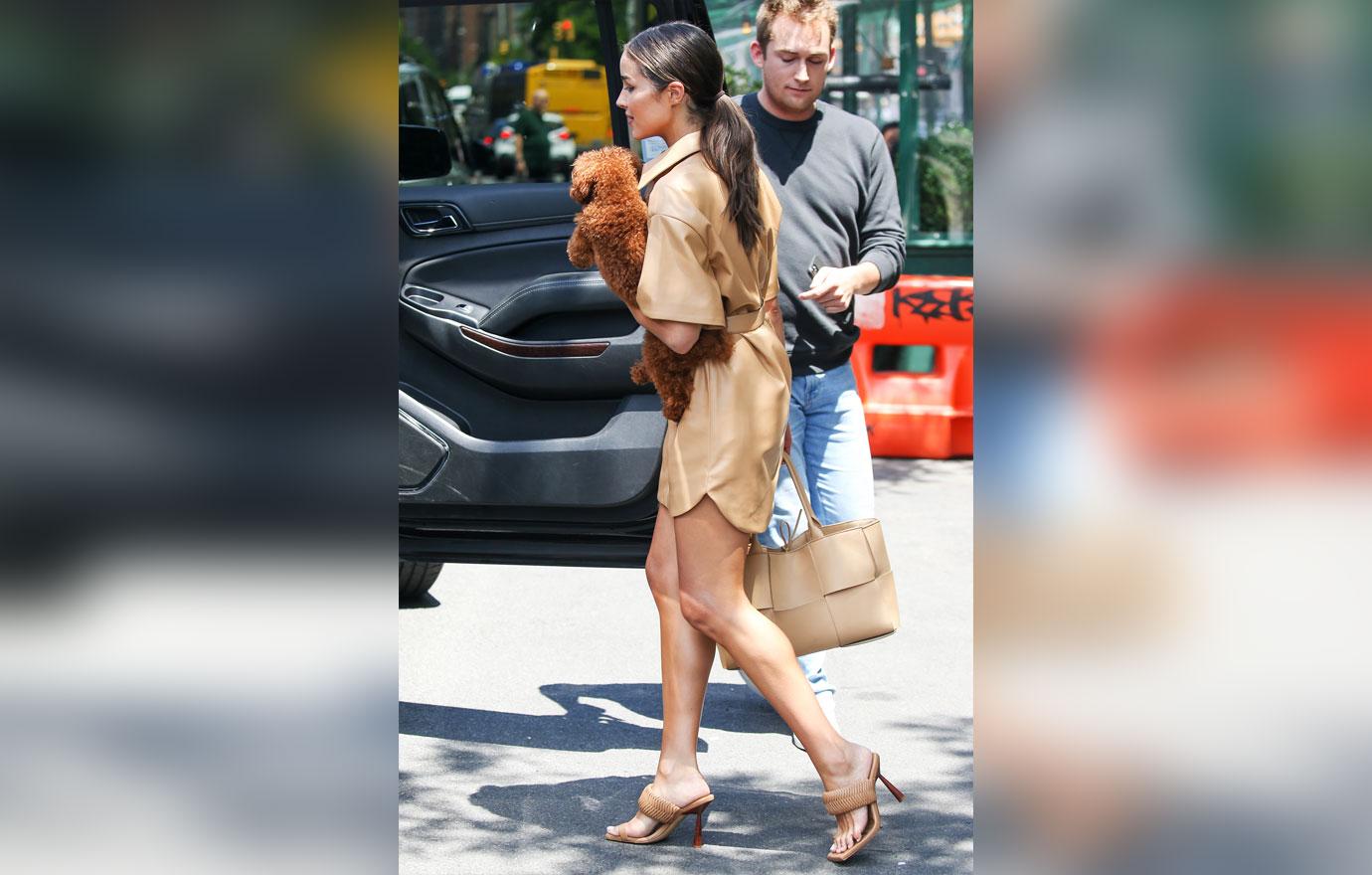 The brunette babe styled her locks into a neat, low ponytail.
Though she can relate to her character on the surface, the former Miss Universe explained that their personalities are drastically different.
"It was not natural to me actually at all, because Ruby had a lot of baggage that I had to dig deep to try to express, and act. So, in a lot of ways I didn't relate to her, but in some ways, of course, the similarity, having the idea that you make a living off of one thing, maybe I could definitely resonate in that way," she told Footwear News. "But there were a lot of things that I had to learn about Ruby, and really research on my own. It was very different from who I am."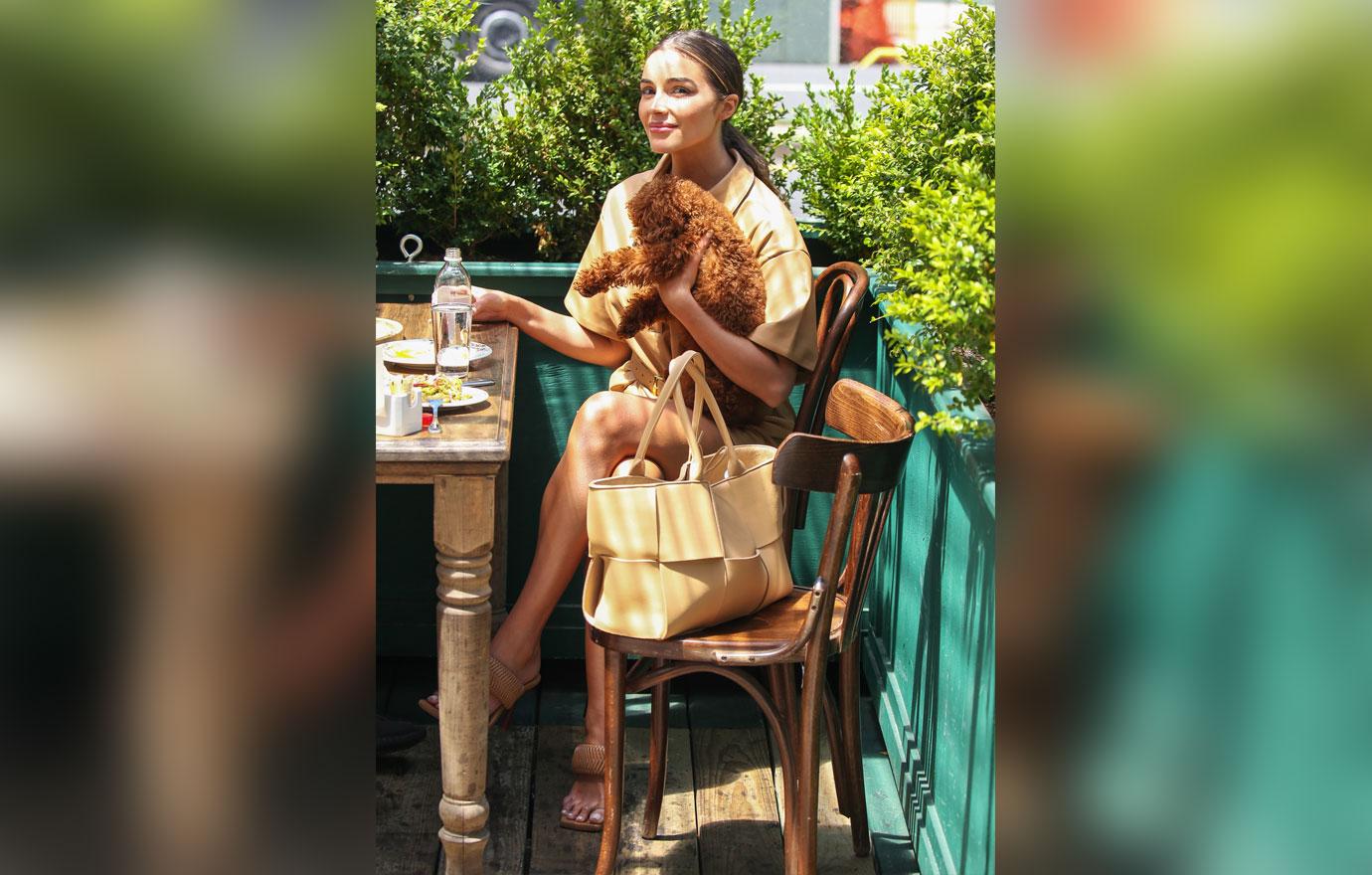 Time to eat! Though there was an empty chair next to her, Culpo let little Oliver sit with her while she enjoyed her meal.
Earlier this year, Culpo had to be away from her dog for an entire week, which she said was way "too long."
"I missed him so much," she gushed. "Can any other obsessed dog moms relate?"