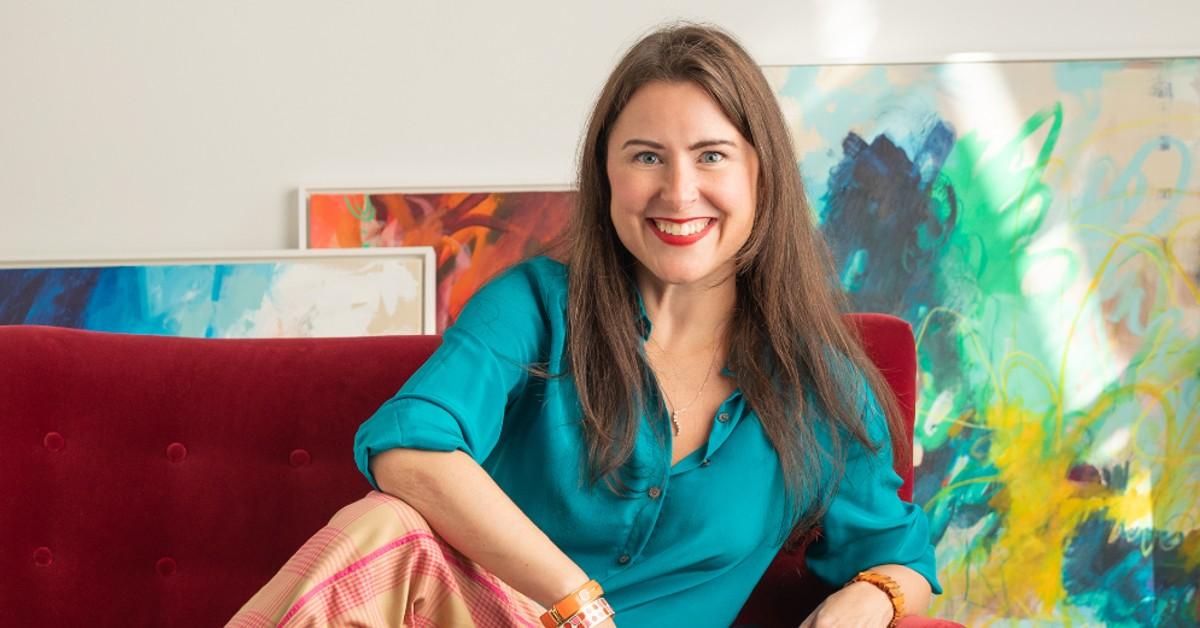 Exclusive: Megan Carty Is 'Living My Deepest Calling and Dream' After Becoming an Artist
From a young age, Megan Carty was always interested in becoming an artist, but she wasn't sure she'd be able to pursue her dreams.
The Boston-based painter began her career as a graphic designer, but deep down, she knew she wanted to do something even more creative.
"Doing graphic design work was a fun challenge I enjoyed. It was also an obvious way to make a living as a creative, but working for other people and for their vision became exhausting to me emotionally. I had so many of my own ideas I wanted to explore, and they all involved painting! I'd studied art in college and wanted to go back to my original love," the artist exclusively tells Morning Honey.
Article continues below advertisement
Fortunately, Carty didn't take no for an answer and decided to focus on her passion.
"I didn't realize that meant you were an entrepreneur. I thought it was all about making art and a fancy gallery would sell it. Thanks to the internet and e-commerce, I am able to sell the work myself without giving away a commission and that is so powerful and exciting. Knowing I have control over my own career and success has kept me motivated and learning new things. Success, to me, is having the flexibility of time to be where I need to be when I need to be there. I love not having to answer anyone but myself," she says.
"Being an artist has taught me all about being resilient and creating my own opportunities to be seen and heard. I've learned that I cannot please everyone and can only focus on making the work I would most want to have around me. In that way, I attract like-minded people to me. I will always face rejection and I've learned that it is not personal," she adds.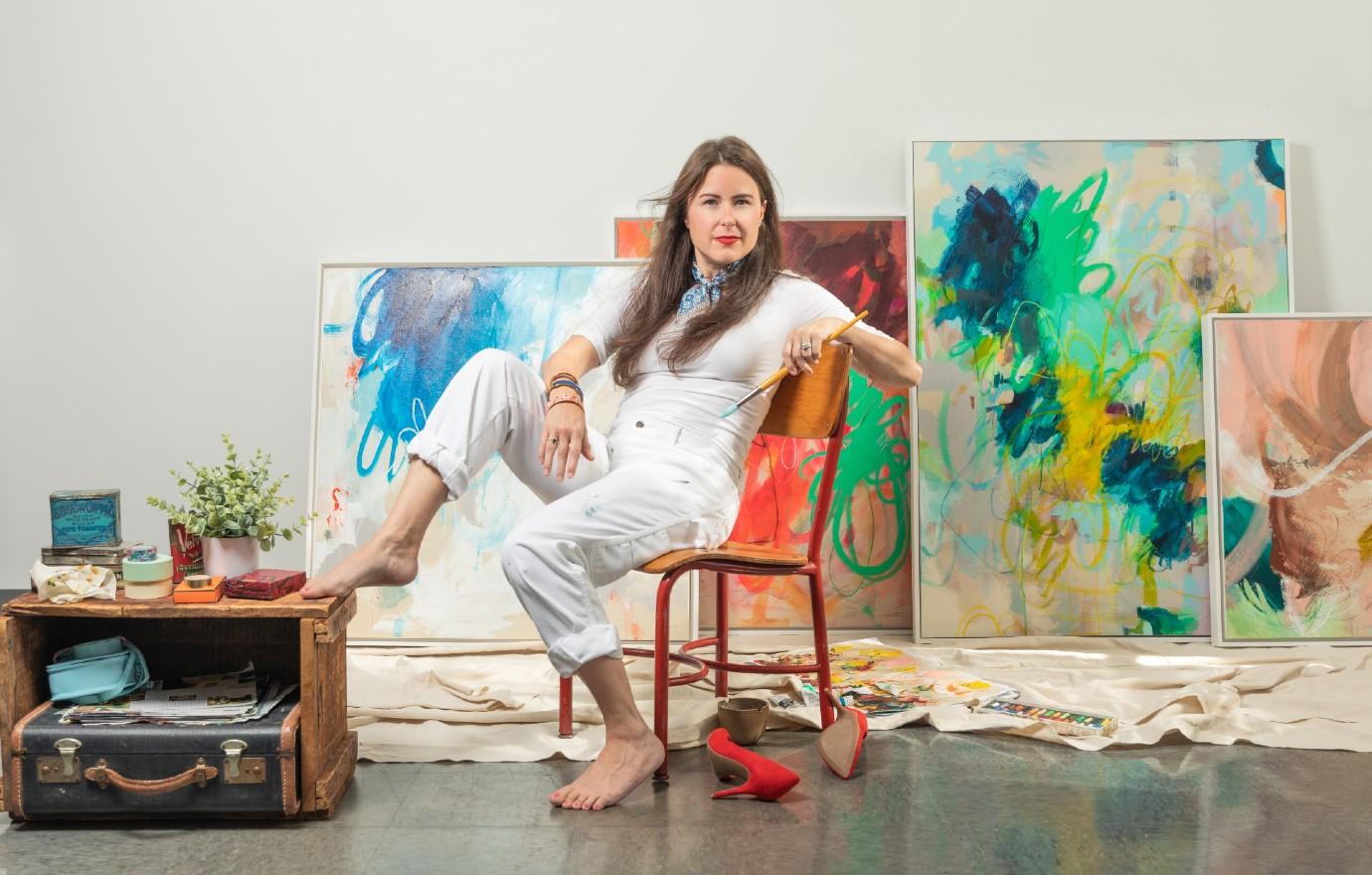 Article continues below advertisement
For the businesswoman, Carty — who gets inspired by the coastal landscape of Maine — loves the freedom that comes with being an artist. "I love the flexibility of how I use my time. I'm a mom to three kids, so I need the ability to do all the parenting things, plus, have my career. I also love forming relationships with other artists, art collectors, and other art-world people. I love feeling like I'm part of something greater. I love sharing the creative spark with others and sharing a dialogue about it."
"I have an ongoing collection of abstract work I call 'Untamed.' It's all about 'letting our freak flag fly,' and being our most authentic selves. I've found a lot of professionals love to hang these pieces in their office spaces and homes as they remind them of their power and amazing abilities. It's like having a cheerleader in your corner every single day. What an honor to get to do that for others!" she notes of what she loves to paint."
Additionally, the process is extremely peaceful for Carty. "I love the meditative practice of abstract expressionist painting. It's a great way to lose track of time and forget your anxiety. I also love bright colors and watching something appear from nothing. It's like being a magician! I can use big gestural brush strokes and I have no idea what the piece will look like when I begin. It's always a surprise and I love that challenge. The finished painting always feels like an extension of my inner self that I got to vulnerably share. In this way, painting allows me to feel seen and heard and share that spark with someone else," she explains.
Article continues below advertisement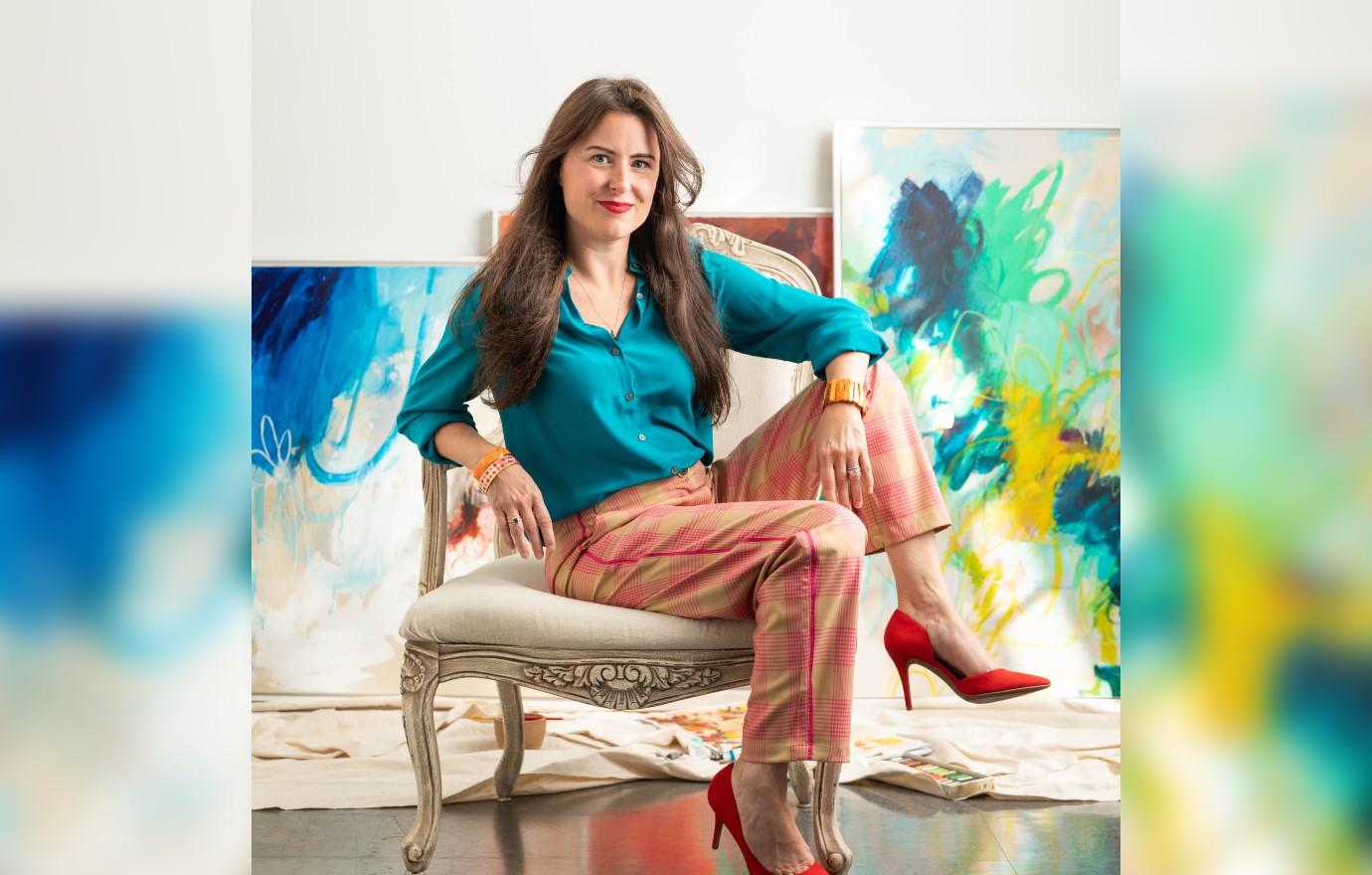 Of course, Carty, who has collaborated with notable brands including Anthropologie, deals with her fair share of "constant" rejection, but she tries now to wallow for too long. "I remind myself that it's not personal and that it takes a lot of no's to get a yes. I then dust myself off mentally and plan for the next step. I've faced years and years of rejections and it's part of being an artist. The trick is to always get back up and keep going. If you truly love what you do, then it's always worth getting back up to continue forward. The people who always continue are the ones who go on to find success. That is what keeps me motivated," she says.
Article continues below advertisement
Going forward, Carty hopes "to make a lot of happy paintings that bring joy and healing to people in their homes, their workplaces, and wherever they find themselves spending their time. My purpose is in making the work, getting up each day and bringing my ideas to life. It's quite simple! I'd love to see my work in major hotels and hospitals. I would love to inspire other young artists to pursue painting or at least pursue their authentic selves, whatever that looks like to them," she shares.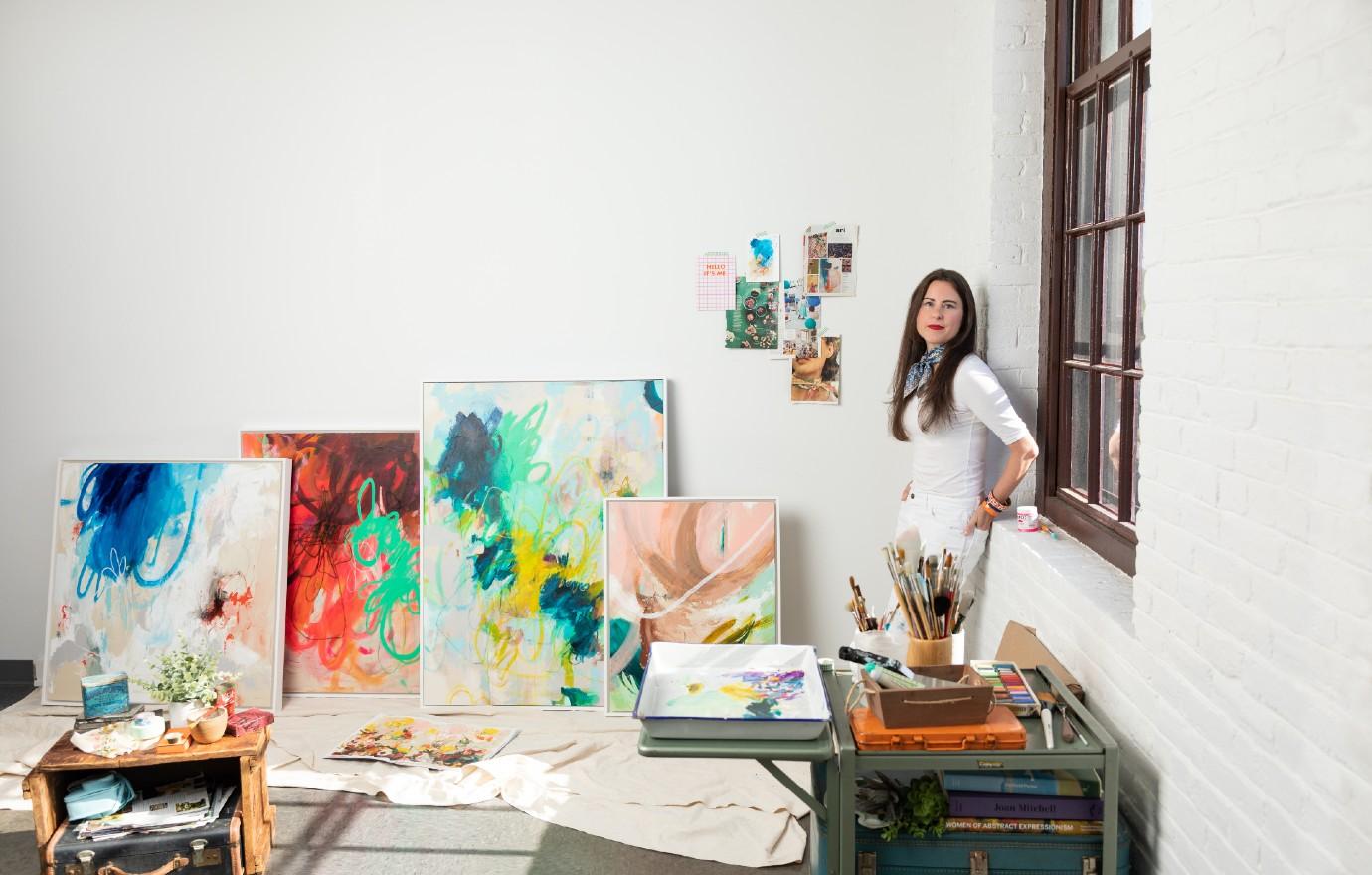 Ultimately, Carty is "so happy" she became an artist.
"I am living my deepest calling and dream. I love making things that spark joy and excitement in others. In that way, the work is a mirror that others can see themselves in. It's a great way to spread love and acceptance. I can't imagine ever doing anything else and I've felt that way since I was six years old," she gushes.
"I want to inspire others to remember who they are deep down and to really embrace themselves and all their quirks. I want people to see my work and feel empowered and emboldened to really live up to their potential and love themselves no matter what. Our lives are filled with successes and failures, wins and losses. What matters is how we speak to ourselves and whether or not we believe in our abilities. We were born fully equipped with everything we need. The rest is just noise," she concludes.