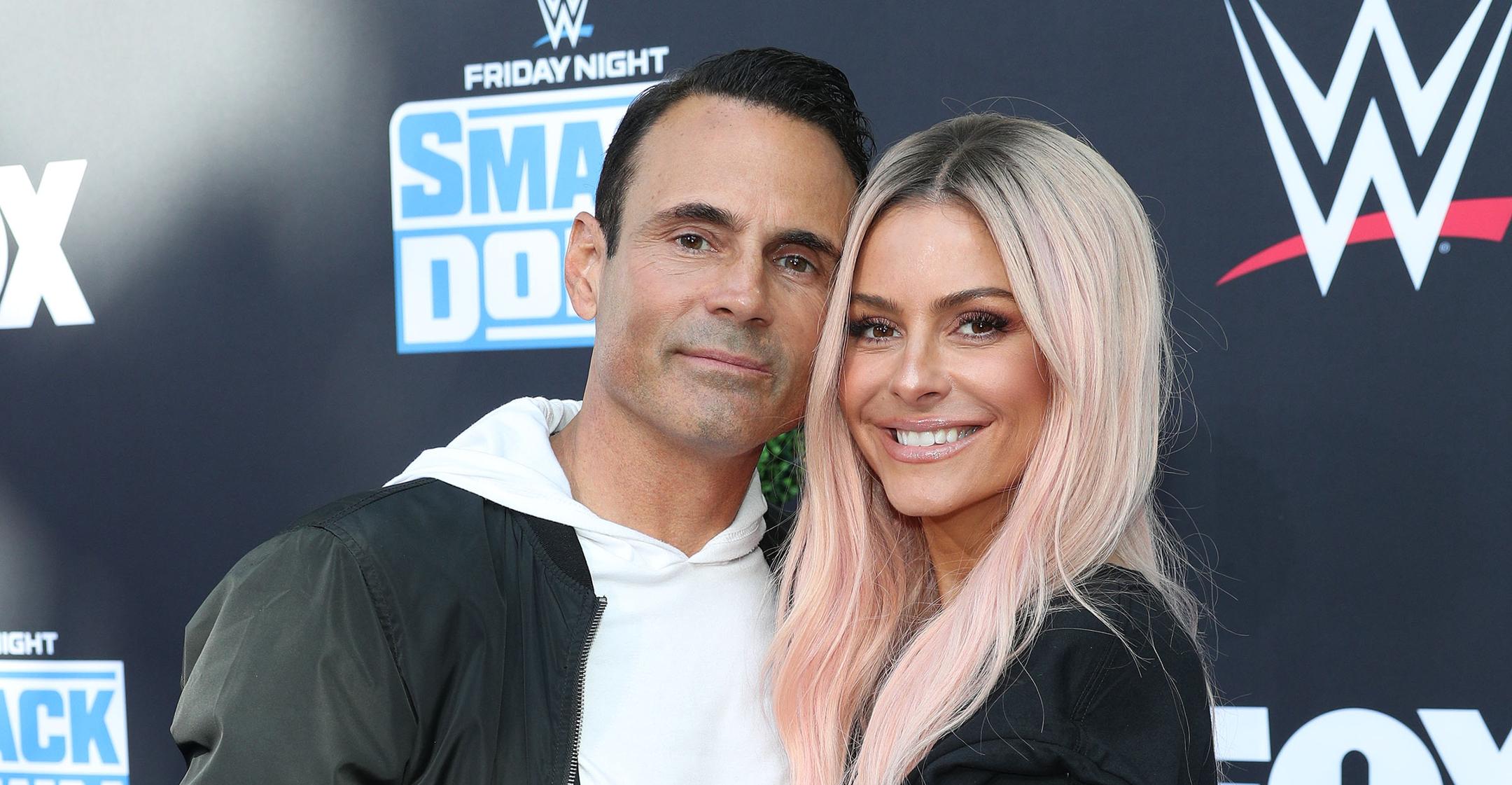 Maria Menounos & Keven Undergaro Are 'Trying So Hard' To Have A Baby Through Surrogacy, But They've Had No Luck After 7 Months
Late last year, Maria Menounos announced she and husband Keven Undergaro were going the surrogacy route to welcome their first child together — but seven months later, the pair have yet to share any encouraging news about the difficult process.
Article continues below advertisement
"I thought, you know, we'd have the surrogacy thing down. We'd be implanted by now. We'd have all this excitement and that just keeps not working," she revealed in a recent episode of her YouTube show Better Together with Maria Menounos. "We're trying so hard."
Article continues below advertisement
The couple started looking into their parenting options in 2018, a year after Menounos successfully had a brain tumor removed. The star said they had discussed both surrogacy and IVF, and though she had already frozen some of her eggs, she planned to "work with doctors to see if getting pregnant is the smartest thing."
Her husband is just as eager to become a father, but he noted that he was "very concerned about her going through a pregnancy, and I would like to explore [using a] surrogate because her body has been through hell," he explained. "I want a baby desperately, but I don't want it to be at the risk of her health."
Article continues below advertisement
"I really believe that God has a plan," the red carpet host insisted. "If I'm supposed to have a baby, it's going to happen. If not, maybe God is protecting me from this tumor growing."
Article continues below advertisement
If things do work out for the pair, there's a good chance they'll follow through with their plans to move to Nashville.
"It is beautiful," she declared of the city. "We want to raise them somewhere where there will be kids next door to play with and you're not afraid. L.A. just doesn't have that ... especially in the kid phase of our lives, [I] want something different. I think Nashville might be Mama Bear's bed."
There are currently two types of surrogacy: traditional surrogates and gestational surrogates.
According to WebMD, the former involves "a woman who gets artificially inseminated with the father's sperm. They then carry the baby and deliver it for you and your partner to raise." Since the woman uses her own egg in this process, she is technically the baby's biological mother.
The more popular option is to use a gestational surrogate, which uses IVF "to gather eggs from the mother, fertilize them with sperm from the father, and place the embryo into the uterus of a gestational surrogate. The surrogate then carries the baby until birth. They don't have any genetic ties to the child because it wasn't their egg that was used."
About 750 babies are born each year through gestational surrogates.