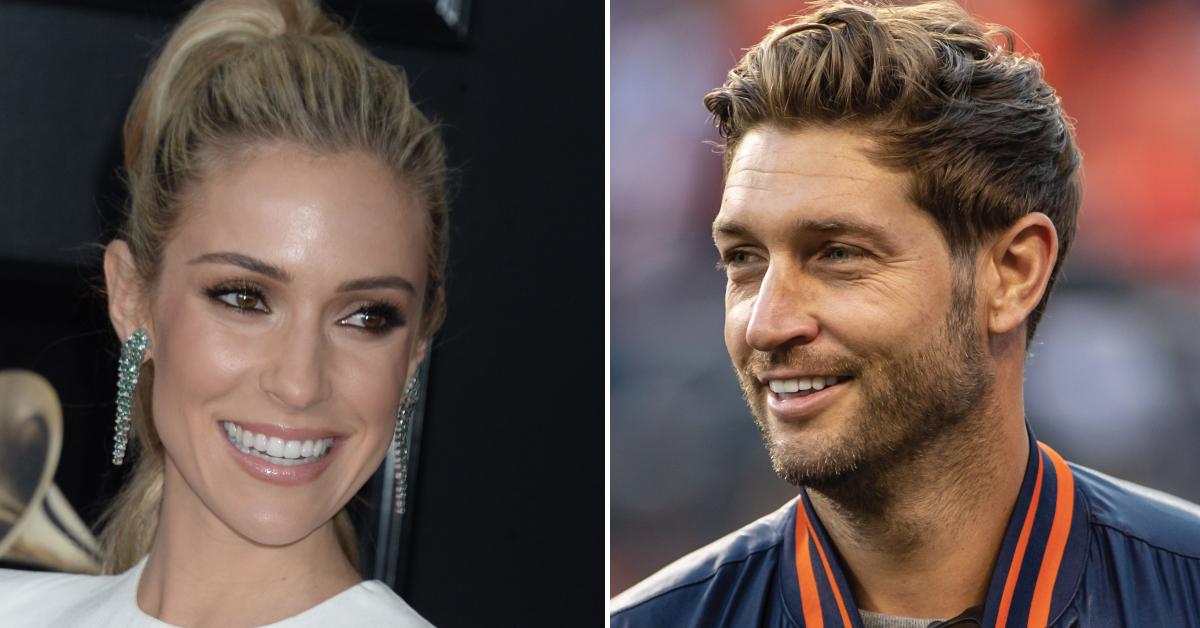 Kristin Cavallari Makes Sure Her & Ex-Husband Jay Cutler's 3 Kids Always See Them 'As A United Front'
While Kristin Cavallari declared that being a mother is "the most natural thing I've ever done," she admitted to Mr. Warburton magazine that coparenting her three kids with ex-husband Jay Cutler isn't always smooth sailing.
Article continues below advertisement
"It has its challenges for sure, especially in the beginning when everything is so fresh still," she explained of caring for sons Camden, 8, and Jaxon, 7, as well as daughter Saylor, 5. "But we're just navigating it the best way we know."
The Laguna Beach alum noted that even though her own parents divorced, she still had a great childhood, so she hopes to follow their lead for her own children.
Article continues below advertisement
"Never put the kids in the middle of it. No matter how mad you are at your ex-spouse. One thing that my mom did was she NEVER said anything bad about my dad," the Uncommon James founder shared. "Now that I'm older, I really respect that. I always want my kids to see Jay and me as a united front. He's their father. That's important and they need to see that from me."
Article continues below advertisement
Cutler has reciprocated that sentiment.
On Mother's Day, the former NFL star posted an Instagram of Cavallari surrounded by their three little ones. "Some kids have all the luck. Happy Mother's Day @kristincavallari," he captioned the sweet shout-out.
Article continues below advertisement
"I've always had a work bucket and a family bucket, and work never spills over into family. Those are just boundaries that I've always had," she explained to Byrdie. "When I do have my kids, I'm 100 percent mom. I'm all in. Then, when I don't have my kids, that's when I really work hard. You know? I do stuff like [Zoom chats]. I've been able to balance it out that way, which is nice."
Though the mom-of-three has quit reality TV, she does make a cameo in the second season of The Hills: New Beginnings.

"When I filmed The Hills, I didn't have to worry about anybody else. Now, I have kids and I have to be cognizant that I'm representing my family," she said of how filming has changed. "Honestly, I'm not going to be on more than one episode. So, I don't know that I would call it a return necessarily, but I had the time of my life. It was so much fun filming it and seeing everybody. You'll obviously have to wait and see it, but it was nice. And the drama wasn't about me for once!"