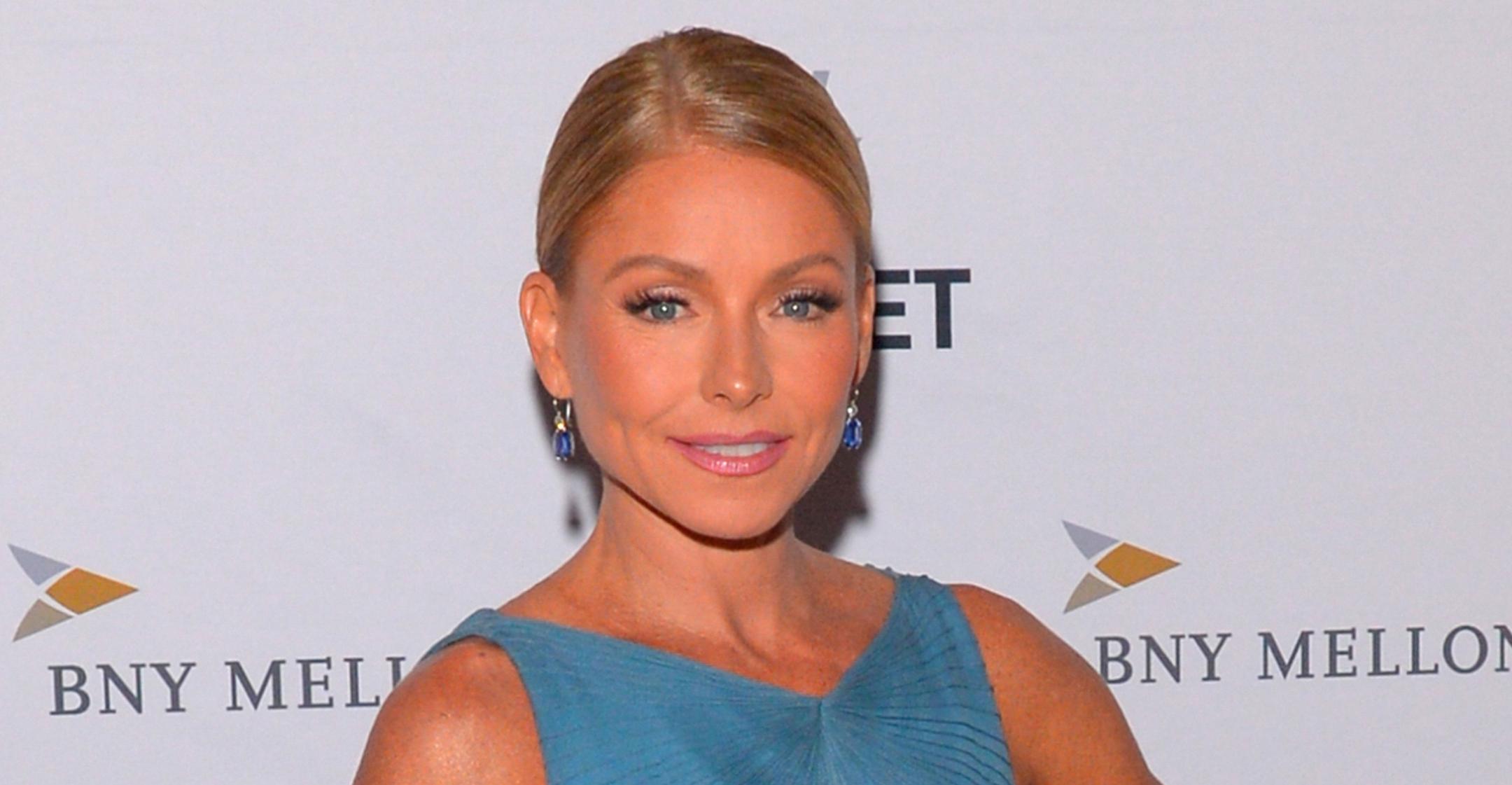 Kelly Ripa Speaks Out About Inequality In The Workplace, Encourages Women To Listen To Their Intuition
Now that Kelly Ripa is one of the biggest stars on daytime TV, she knows she can always stand up for herself when something isn't sitting right with her. But when she first stepped onto a set in the '80s, she tried to be a people-pleaser and just go with the flow.
Article continues below advertisement
"I think that I am less tolerant of people's bu***it," she told Bustle of how she's changed as a woman. "And when people lie to me, I can suss it out immediately. Whereas I used to give people the benefit of the doubt. I would twist myself into a pretzel to try to justify somebody lying to me, and now I don't tolerate it."
Article continues below advertisement
The actress noted that over the years, "you grow completely impatient" when it comes to injustices like misogyny and the gender wage gap — things she experienced during her run on the soap opera All My Children.
"I watched my husband [Mark Consuelos] who had no acting experience when he got his job at All My Children, much the same way I had no acting experience. But I got my job in 1990 and I think he got his job in '95. And he was paid more than me immediately. It was immediate," she recalled. "I just couldn't believe how quickly they were willing to pay the man more than the woman."
Article continues below advertisement
Ripa stayed on the show for several more years, but she admitted that the situation still gets under her skin.
"I've earned everything I've had over the course of 30 years of working for the same company, whereas I think that men still don't have an understanding of how hard women have to work to have the opportunity to say this statement that I'm saying right now," she explained.
Article continues below advertisement
"And that will no doubt get blowback," she acknowledged of her statement. "People will say, 'Oh, but she earns such a good living.' Yeah, I do, because I really worked hard for it."
The mom-of-three shared some advice for any women who find themselves in a similar situation.
"Your instinct that you're born with, they call it women's intuition, but I think it's human intuition. Listen to it, because it's not lying to you," she insisted. "If something doesn't feel right, it's because it's not right. And if you think you're about to get screwed in a work deal, you are."
"I think the things that I listened to as a parent and as a wife, I didn't listen to in the workspace. And that's the big difference," she admitted. "I turned off the intuition, and I shouldn't have.