Kate Hudson Shares Her Skincare Routine, Insists The Real Secret To A Clear Complexion Is To 'Drink Water & Get Sleep!'
Actress Kate Hudson is known as much for her rom-coms as she is her ageless looks, and now, she's sharing her beauty secrets via her skincare line InBloom.
Article continues below advertisement
"I got into skincare, much like many others. When you're younger, it's usually an older friend who is into all of the new stuff and gets you excited about them," the 42-year-old star told Byrdie. "I think for many women, the ritual of skincare is almost a part of our DNA. At some point, we just start getting ritualistic about our routines."
"For me, it probably started happening in my teens, but by my late 20s, I really started caring about my skin and enjoyed having a skincare routine," explained the Fabletics founder. "And that's also when I started noticing the difference in my skin depending on what I was eating, what I putting on my skin, and how much water I was drinking."
Article continues below advertisement
The actress keeps it simple in the morning: all she does is cleanse her face, moisturize and apply sunscreen.
"At night is when I really do a deep cleanse of my face. I usually use an oil or gel-based cleanser, followed by light exfoliation," the mom-of-three said. "I try to pay attention to how my skin reacts to the weather and switch up my serums and creams accordingly."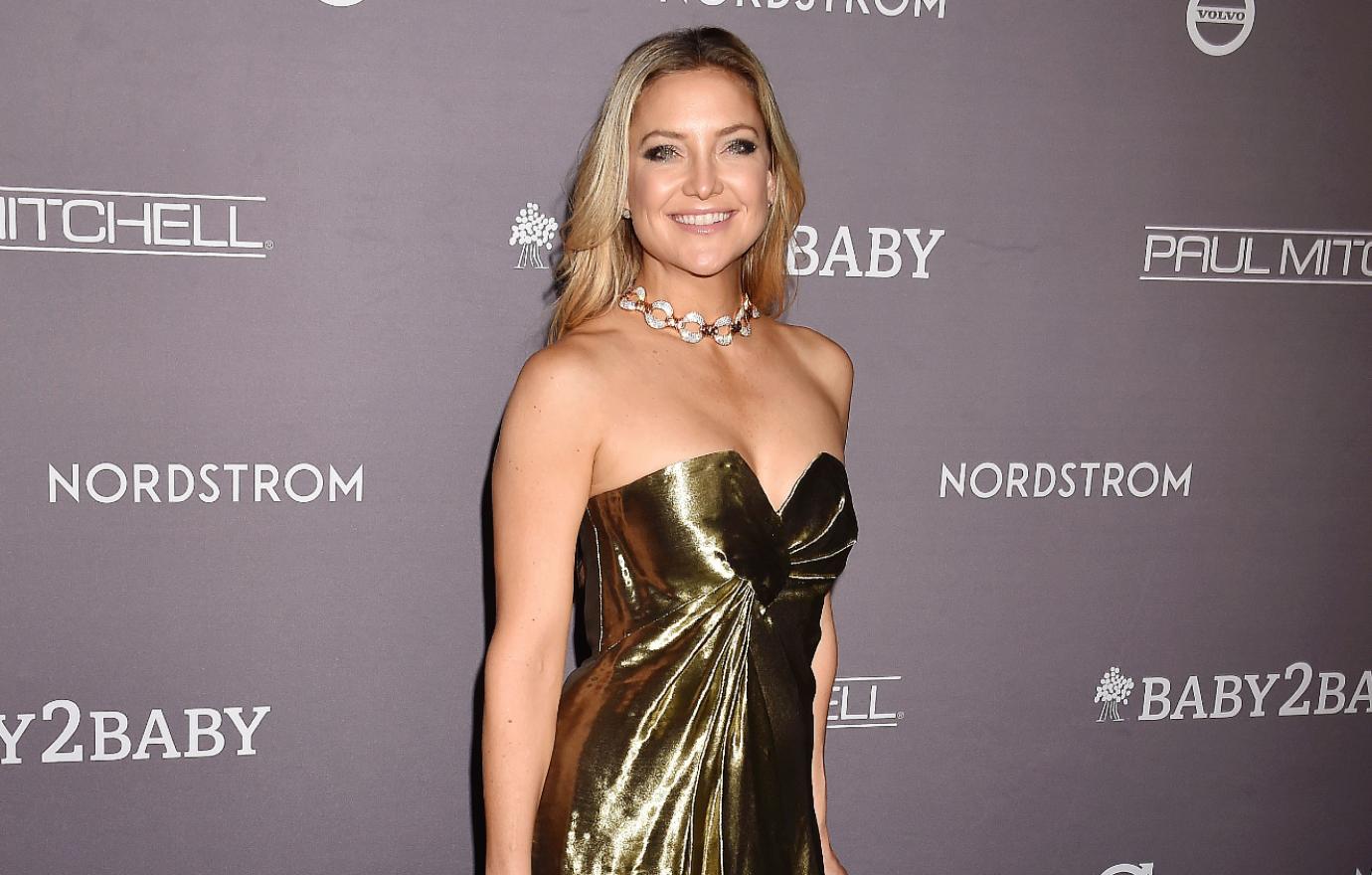 Article continues below advertisement
"I really love a light peel, so any product with a little acid is really nice and in my regular rotation. I always try to use a natural product, which is lighter on my sensitive skin and reacts better to products with fewer ingredients," she noted. "Juice Beauty has a lovely Green Apple Peel Mask. I've used it for years and have always loved it."
She also relies on Augustinus Bader's The Cream, which is a "healing ointment as well as a moisturizing cream."
"Anyone with dry skin or any type of redness who uses it finds that it just clears it up," the star insisted. "I find that product to be pretty magical."
Article continues below advertisement
The Raising Helen alum also swears by InBloom Essential Elements and Beauty Aura supplements, promising that she never skips her daily dose.
It's the different facets of her routine that helps her skin stay clear, as she noted that "not just one product" alone can fix every issue.
Most importantly, Hudson encouraged women of all ages to drink water and hit the hay.
"Whenever my skin is not feeling great, it's usually because I'm dehydrated," she revealed. "And it really won't matter what you put on your skin if you're not drinking enough water or getting enough sleep."