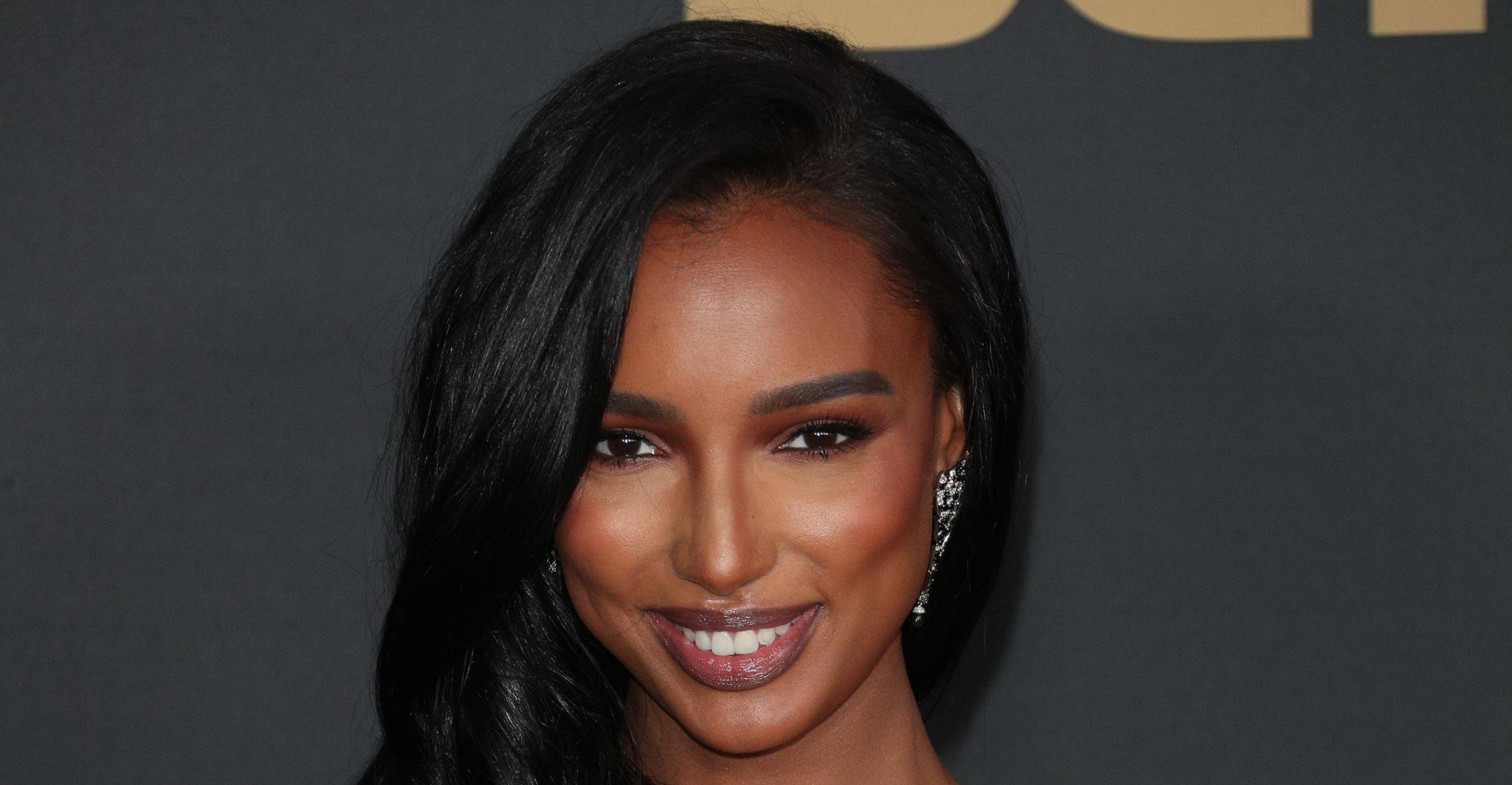 Victoria's Secret Stunner Jasmine Tookes Reveals The Skincare Products She Uses To Fade Dark Spots
As a model, Jasmine Tookes is constantly under pressure to make sure she looks her best, which is why she has no problem spending extra money when it comes to skincare.
Article continues below advertisement
"I think it's kind of nice if you splurge on yourself and on your skin. It's the first thing people see, and you always want your makeup to look good. And if your skin looks good, your makeup looks good," she noted to Glamour. "I'm not afraid to splurge on skin care, but I also know there are some great products out there that are much more affordable."
Article continues below advertisement
Though her complexion looks pretty flawless to us, she revealed she often struggles with hyperpigmentation.
"Even if it's the smallest little bump on my face, it will immediately turn into a dark spot that takes quite some time to get rid of," she explained. "I'm always looking for products that can help diminish those spots and prevent them from getting darker."
To achieve the skin of her dreams, Tookes starts her skincare routine with Hourglass Equilibrium Cleanser. If her skin is feeling dry, she'll use Hourglass Equilibrium Restoring Essence, which she follows with La Mer Regenerating Serum.
Article continues below advertisement
The Victoria's Secret stunner sticks to one of two moisturizers: either La Mer or Augustinus Bader. Next is the Hourglass Hydrating Eye Balm, which she calls her "little secret."
"It's so amazing; the texture is like heaven. I take it everywhere with me," she revealed. "If I have dark circles, I apply it and it immediately makes me look fresh and awake and rehydrated."
Article continues below advertisement
To target her dark spots, she applies products made by her dermatologist, Dr. Pearl Grimes. Tookes also uses microneedling device.
"I love using it before I apply my other products since it really helps them sink in, and you see results much quicker versus putting them on your skin without the microneedling," she said. "I'll do that about once a week and focus a lot on my dark spots."
The gorgeous star admitted she has an abundance of face oils, which make her skin "feel nice and hydrated."
Depending on the day, she'll also break out an exfoliator, sunscreen or a LED mask.