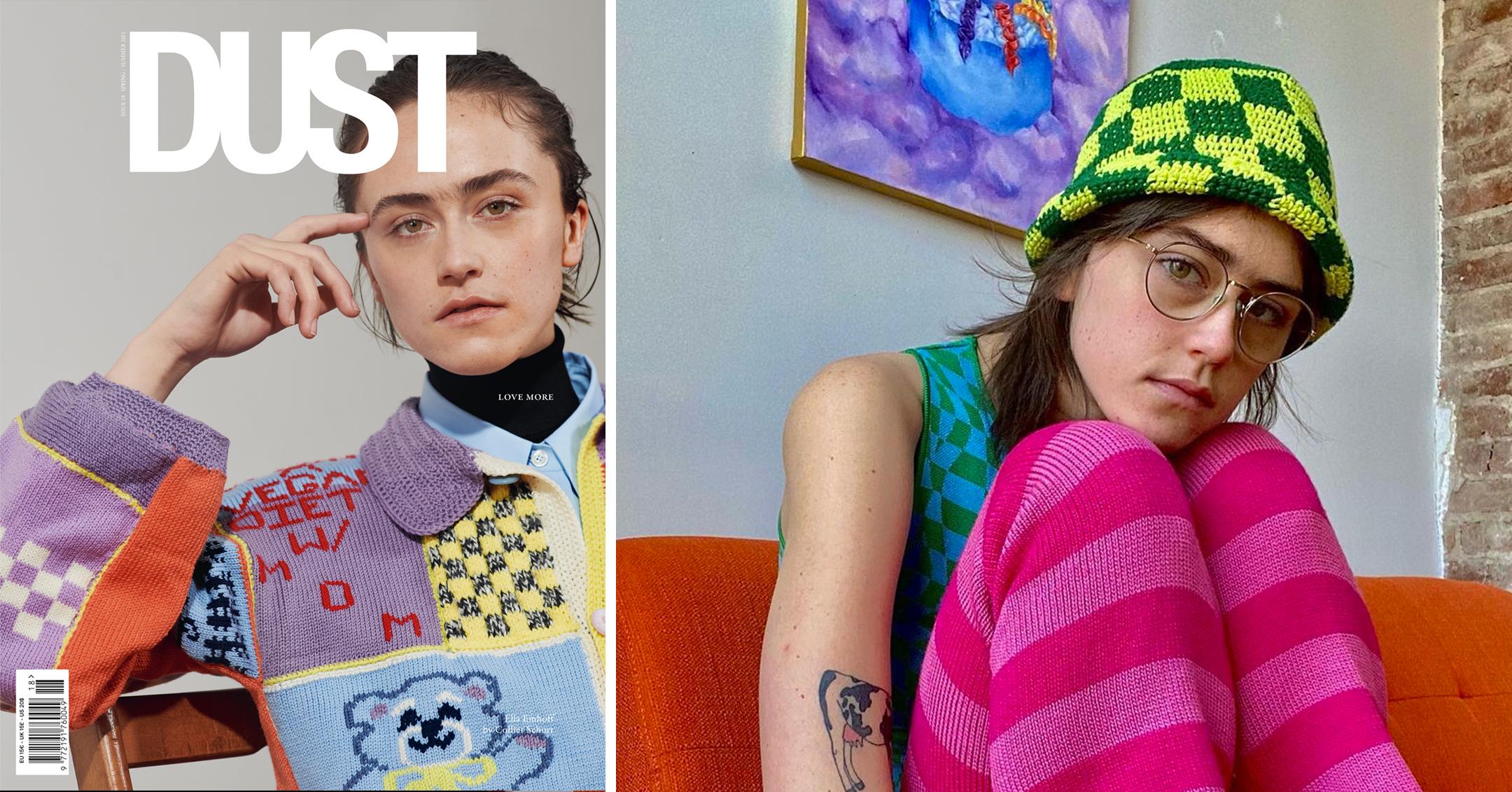 Thriving At 21! Kamala Harris' Stepdaughter Ella Emhoff Lands First Magazine Cover, Dishes On Her Epic Inauguration Outfit
While Kamala Harris was making history as she was sworn in as the first female Vice President of the United States, inauguration watchers couldn't take their eyes off of her stepdaughter, Ella Emhoff, and the 21-year-old's flair for fashion.

In fact, just a week after the monumental event, Emhoff signed on to work with IMG Models, and she followed up that feat by making her runway debut at New York Fashion Week. Now, she's added another accomplishment to her list: starring on her first magazine cover!
Article continues below advertisement
The Parsons student is front and center on Dust's Spring 2021 issue, where she wears a pastel patchwork coat that she designed herself. Staying true to her effortlessly cool style, the budding star was sporting minimal makeup and slicked back hair.

Throughout her photoshoot, which took place in Brooklyn, she donned high-end labels like Balenciaga and Prada.
During the interview, Emhoff gave the scoop on her viral inauguration outfit, which consisted of a Batsheva dress under an embellished tweed Miu Miu coat.
"The choice was honestly very spur-of-the moment," she confessed. "Personally, I like the cross between old and new. I love the doily-type collars, I obviously love knits, I love tartans, I love classic embroidery and I wanted to make sure I stayed true to myself and keep that alive."
Article continues below advertisement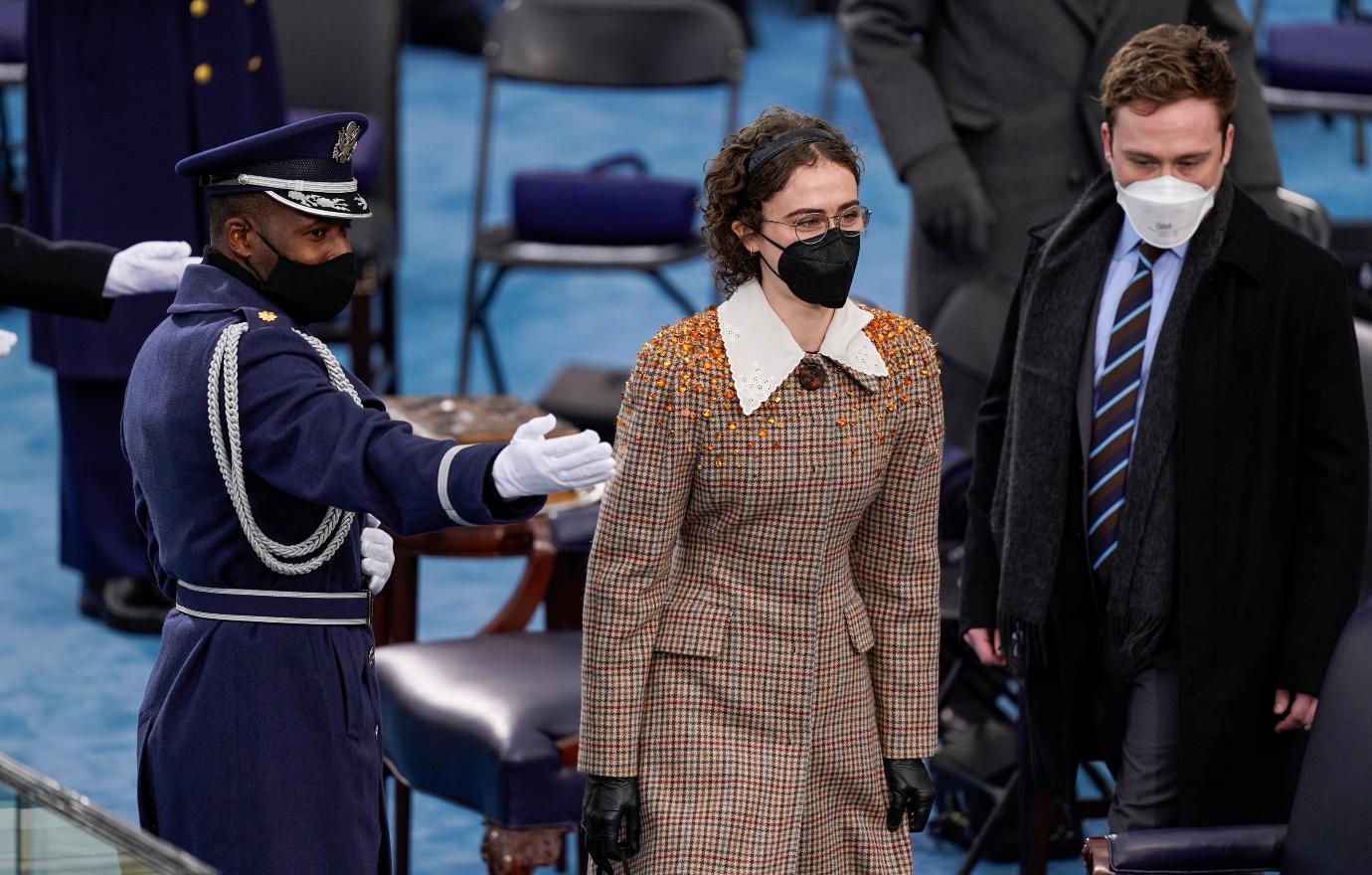 She also revealed that her "dream" is to have her own line of clothing. "I want to see guys, girls, people — I want to see everyone wearing colorful striped pants or my dresses," she gushed. "It's almost a selfish act; a cathartic experience; my therapy."
The fashionista is already halfway there: earlier this year, she released a five-piece knit collection that sold out within 30 minutes, The New York Times reported. The prices ranged from $160 to $230.
Emhoff acknowledged that she's working in a tough industry, but she hopes to set an example for others and prove that you don't have to look a certain way to be successful.

"As someone who, like a lot of young girls out there, had self-confidence issues, it is intimidating and scary to go into this world that is hyper-focused on you and the body," she noted of kicking off her modeling career. "I think my favorite part is just wearing the clothes; seeing the clothes, being able to touch them, being able to look at the craftsmanship. Also it's just a fun way to dress up."