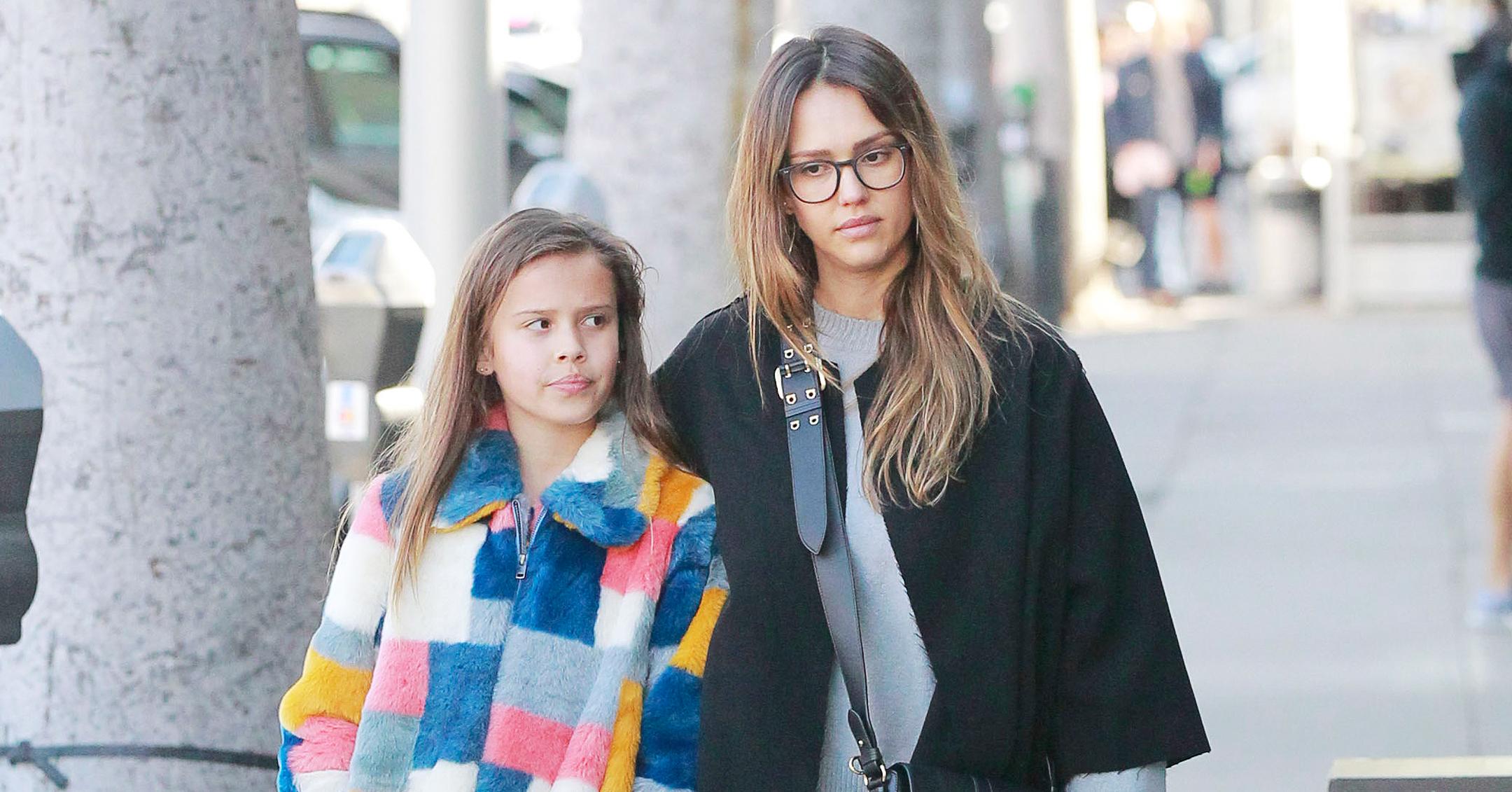 Jessica Alba & Her 13-Year-Old Daughter Attend Therapy Together To Ensure They Never Have A 'Breakdown' In Their Relationship
Mom-of-three Jessica Alba is determined to not repeat her parents' mistakes when it comes to raising her and husband Cash Warren's kids.
Article continues below advertisement
While on Katherine Schwarzenegger's Before, During & After Baby video series, the actress explained that she wants her children [daughters Honor, 13, and Haven, 9, as well as son Hayes, 3] to be comfortable with the idea of expressing their thoughts and feelings to her — something she was never encouraged to do while growing up.
"How I think I was raised, or sort of the dynamics of how children were treated when I was growing up, and even my parents, was, you know, the kids basically speak when they're spoken to, they have the 'kid table' whenever there's a family gathering, and you just sort of stay out of the way and do what you're told," the L.A.'s Finest star recalled.
Article continues below advertisement
Nowadays, Alba believes kids "want to be seen and heard as individuals basically as soon as they start having any kind of consciousness or thoughts or opinions. It starts early," she noted. "I take the approach of making sure they understand boundaries and respect but trying to see them each individually and meet them where they are."
Article continues below advertisement
Because of that new dynamic, Alba and her eldest started attending therapy together when Honor turned 11, as she was "struggling with not treating her like a little [kid]."
"I want to treat them all like babies. I want to baby them," she acknowledged. "Still my tendency is to parent them as if they are little."
"For me it was really out of, I felt like my relationship really suffered with my parents because they didn't know how to communicate with me and how I needed to be parented," the Honest Company founder shared. "I didn't want that breakdown with Honor, so we went to therapy together."
Article continues below advertisement
Their sessions helped improve their relationship and made Honor feel "empowered," as she was able to voice her thoughts freely. It was then that she told her mom that not only would she like to spend more one-on-one time together, but that she also wants to be treated as an individual.
"That was a big one," the Honey star noted, adding that Honor told her, 'You need to treat me like I'm me and [Haven's] her. You can't mush us together.'"
The actress admitted she "still" struggles with that sometimes, but she knows that by continuing their joint therapy sessions, they'll come out in a better place.