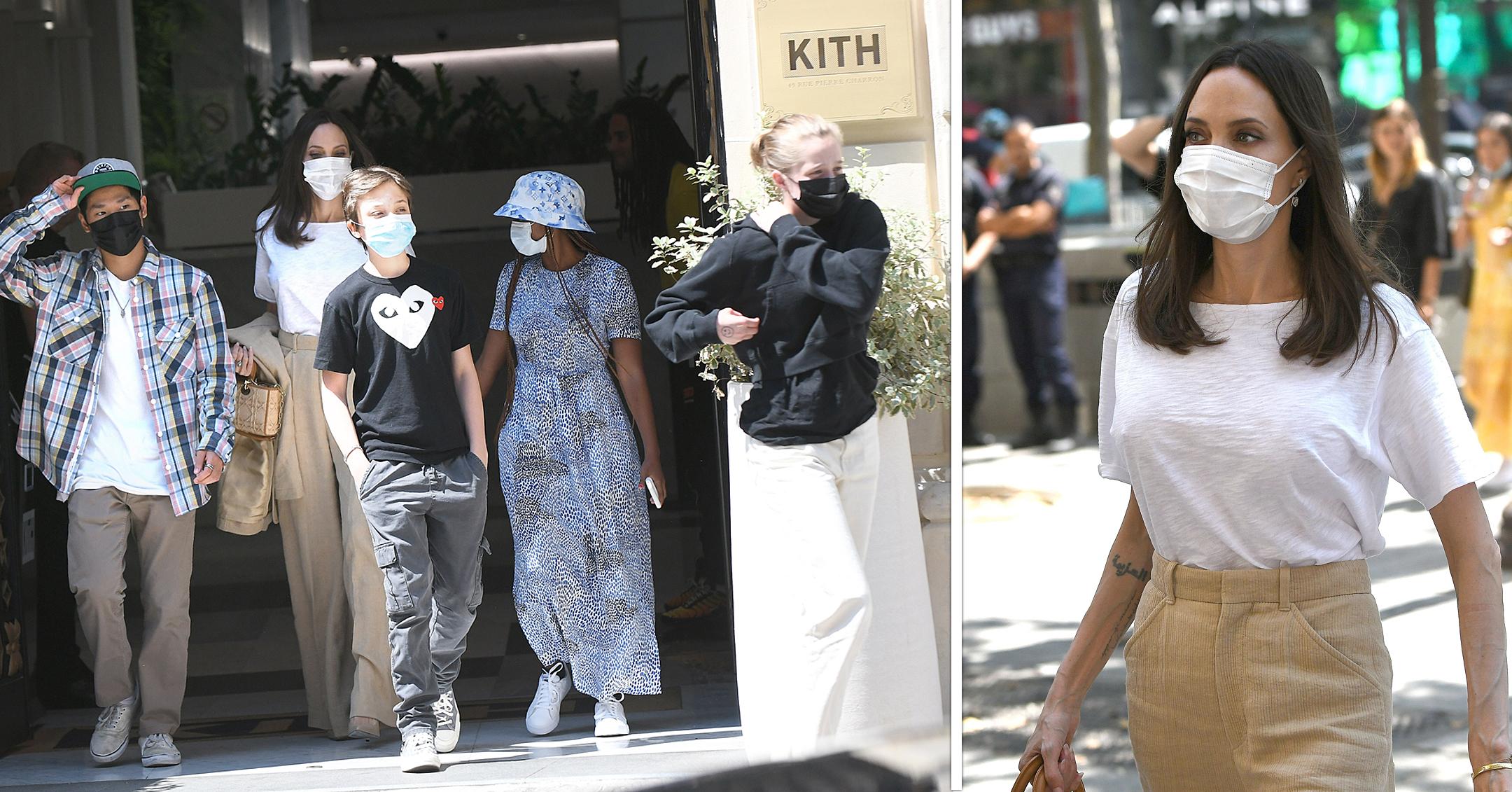 Fun With Mom! Angelina Jolie Goes On A Shopping Trip With Kids Pax, Zahara, Knox & Shiloh In Paris — Photos
Despite being a huge name in Hollywood, Angelina Jolie made sure to spend some time with her children while in Paris, France, on June 22.
Article continues below advertisement
The actress was spotted with four of her six children — Pax, 17, Zahara, 16, Shiloh, 15 and Knox, 13 — at trendy store KITH's.
Article continues below advertisement
Scroll through the gallery below to see their cute outing!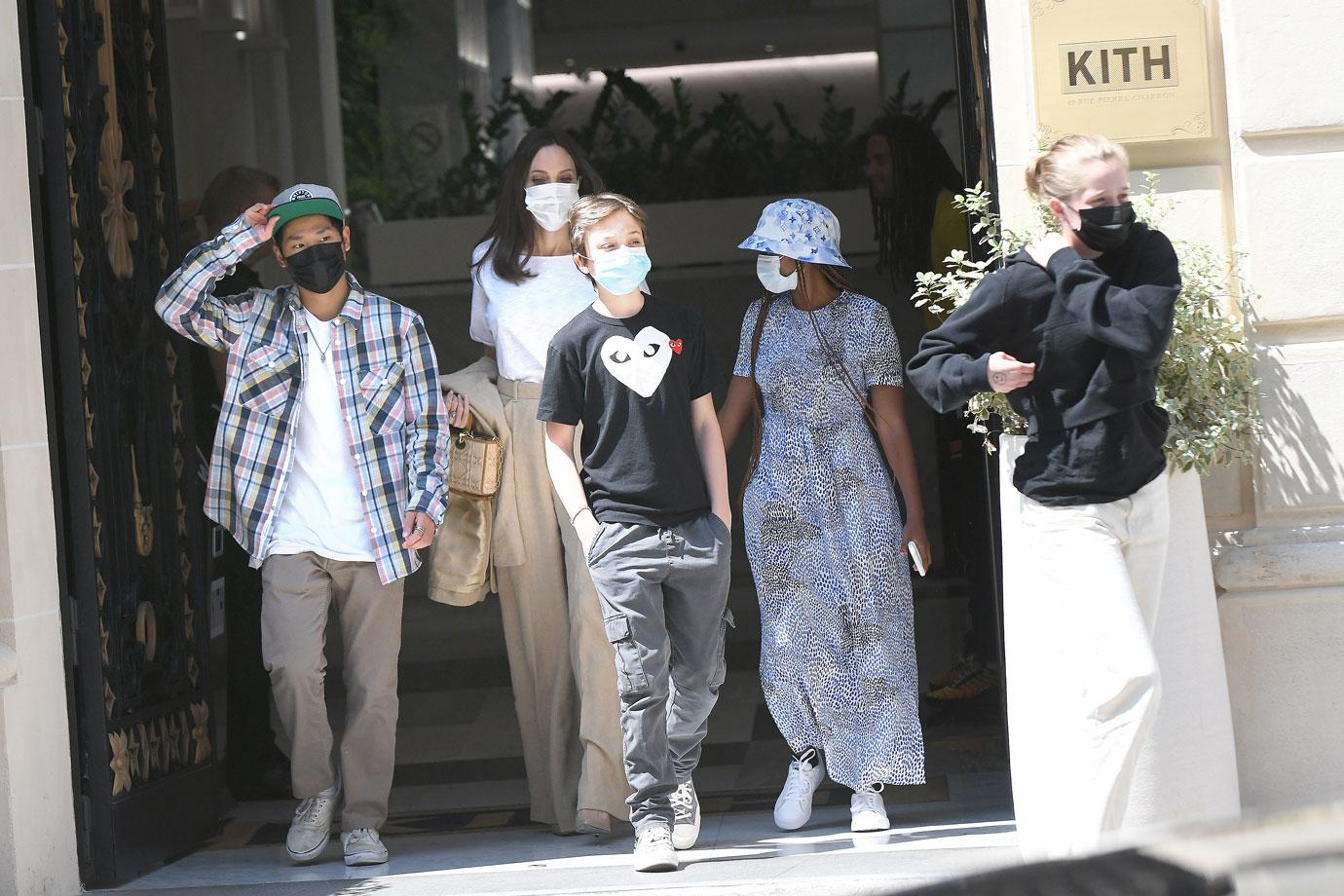 The mom-of-six looked casual in a white T-shirt, which she paired with beige pants and a matching purse. Meanwhile, Maddox sported a plaid shirt with brown pants, while Knox opted for a black shirt and gray trousers.
While Zahara stunned in a patterned dress, Shiloh kept it casual by sporting a black sweatshirt with white pants.
Article continues below advertisement
Vivienne and Maddox were not present for the shopping endeavor.
The Mr. & Mrs. Smith actress — who shares her kids with ex Brad Pitt — was able to hang with her kiddos a lot more in the past year.
"I think that like most families, we have had this bigger thing happening with the pandemic. But of course you also have these life markers. We went into it having just gotten out of the hospital with Zahara [who underwent surgery early last year], and we were so happy she was okay that we entered lockdown in a different state of mind," she stated.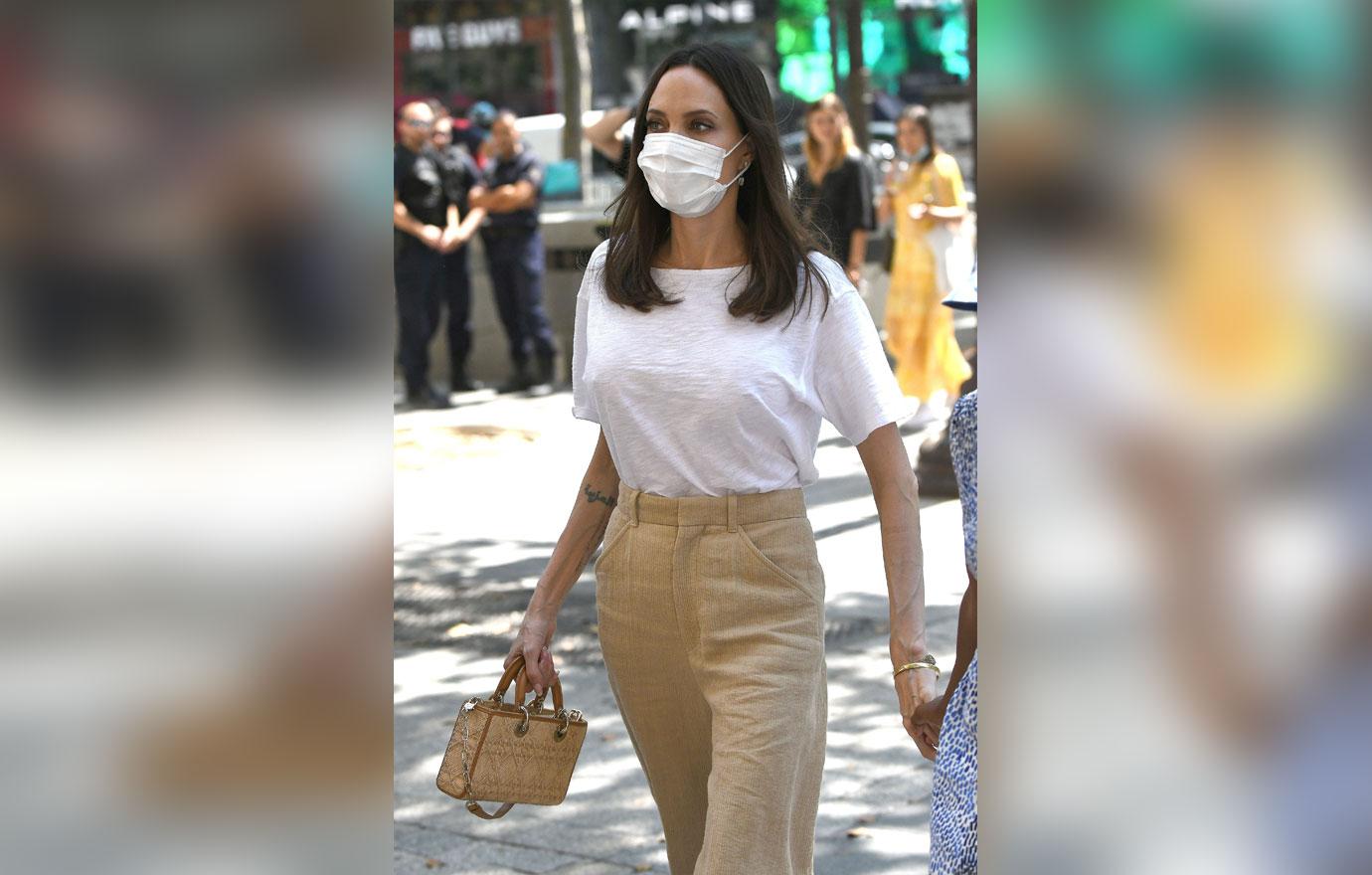 "But, you know, there are also these other markers of life: Pax going into his senior year, but not being able to enjoy all that it is to be a senior; Zahara finally getting her driving license, but she's taking the test with the driver wrapped in the full outfit with the masks. It's not how you imagine these moments. But birthdays go on, and I think that for many people, it's made us all feel very human together. There's something beautiful about that," she continued.
Article continues below advertisement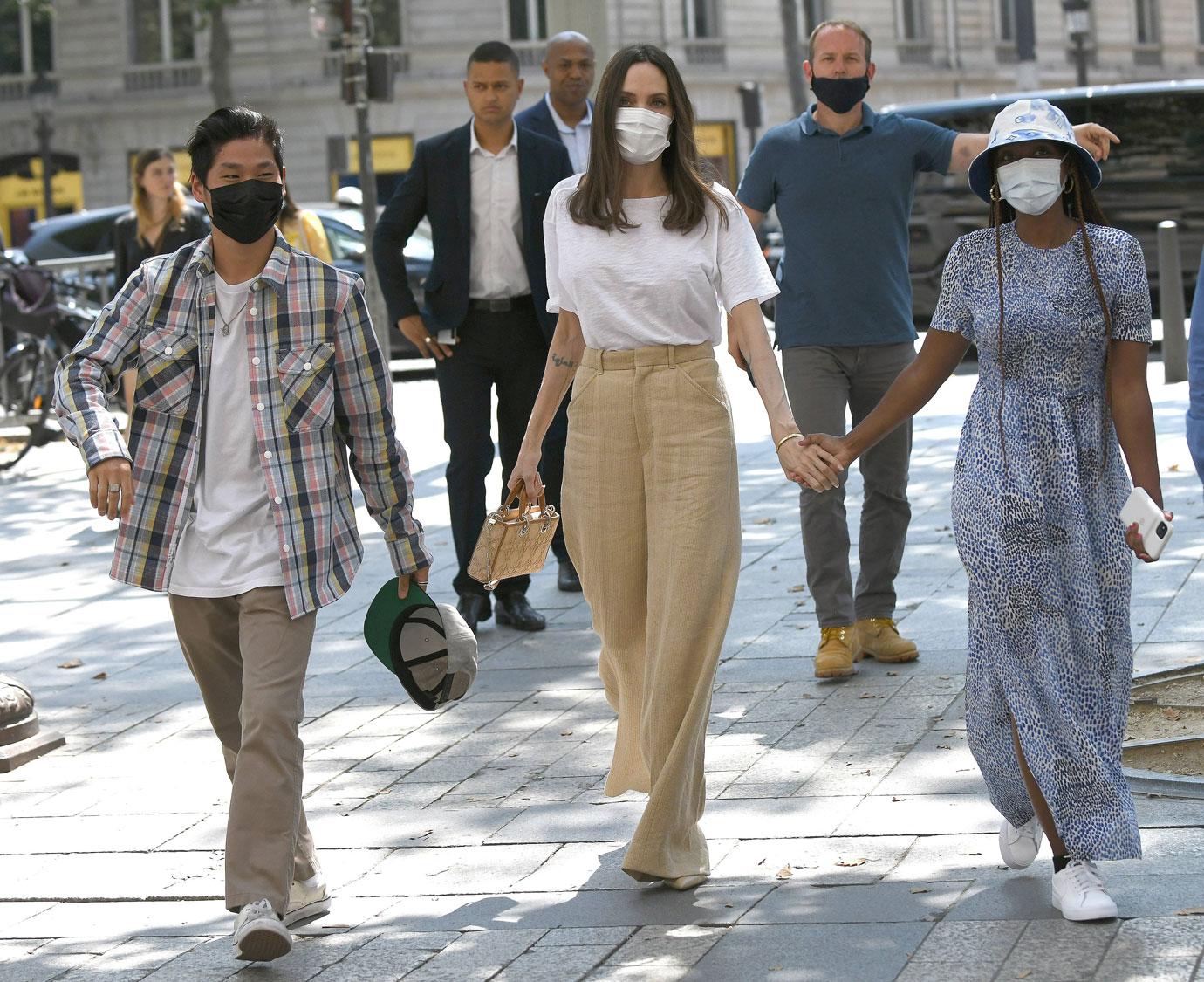 Jolie held hands with Zahara while they were frolicking through the City of Love.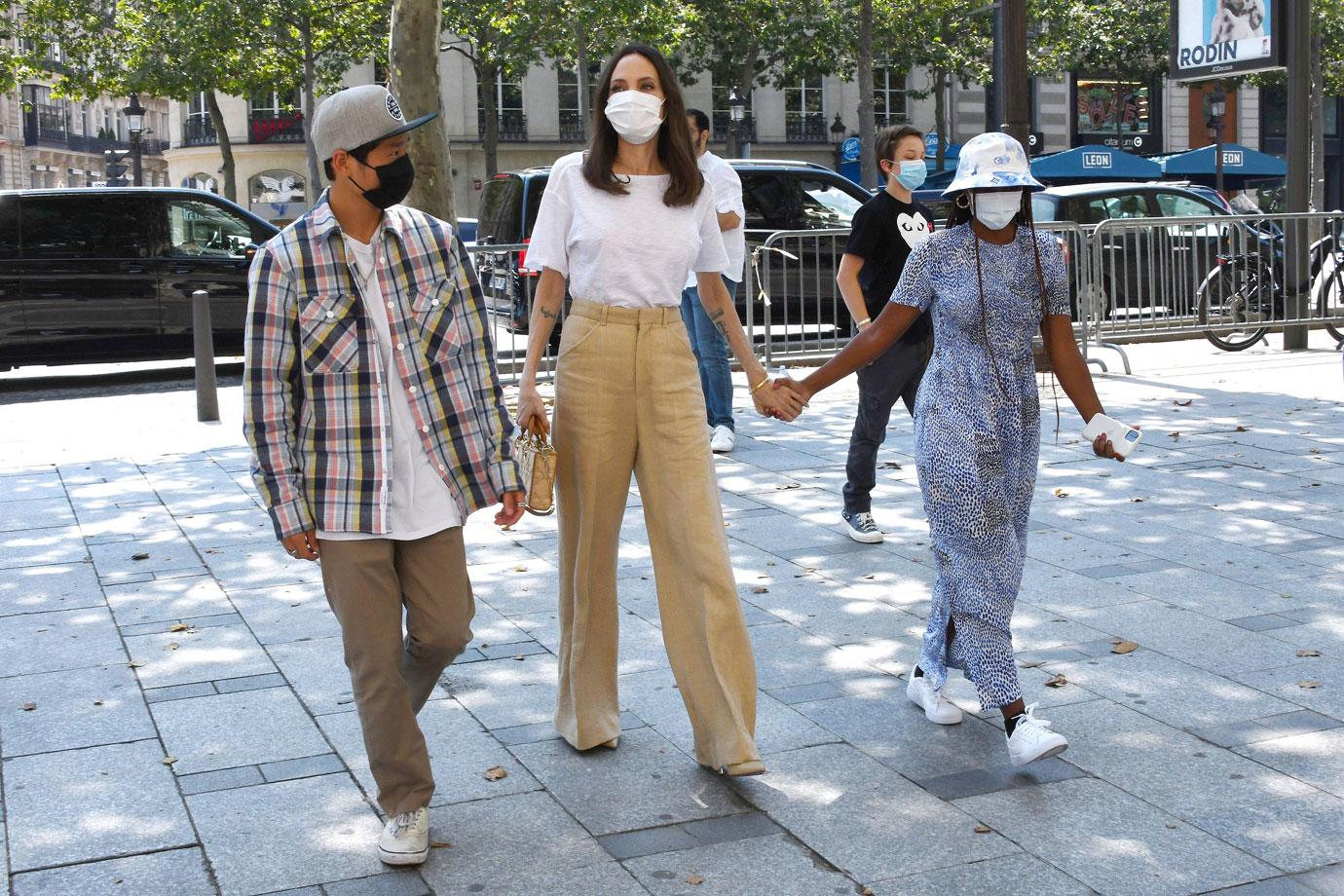 Even though Jolie has made it big, her children just think of her as mom.
"They think that I'm a bit ridiculous, as they should," she shared. "And they all know me in different ways. You know, they've all crossed into that moment when they realize that there's nothing special about me. I'm just older. I don't have all the secrets. I just mean well."