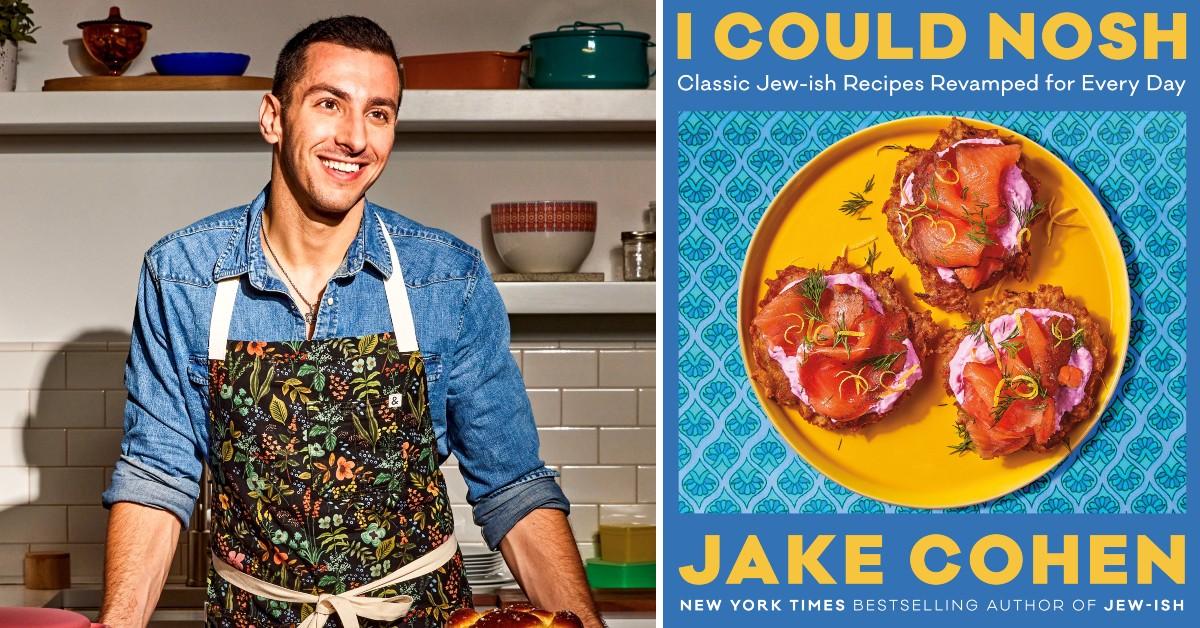 Exclusive: Jake Cohen Says He's 'Lucky' to Be Living Out His Dreams, Dishes On New Cookbook 'I Could Nosh'
After working in some of New York City's best restaurants and test kitchens, Jake Cohen has gained a massive following on social media. In 2021, his cookbook, Jew-Ish – Reinventing Recipes from a Modern Mensch, became a New York Times Best Selling cookbook, which is why it was a no-brainer he came out with a second book called I Could Nosh: Classic Jew-ish Recipes Revamped for Every Day.
Article continues below advertisement
"After I developed recipes for my first book, I immediately thought, 'That's great. What's next?' It was an interesting task to take on another book, but I love writing cookbooks more than anything in this world. This project is a sneak peek into what I am obsessed with right now. As I evolve as a person and cook, these books are reflective of that. This book shows the world how we're cooking for ourselves, cooking for others and creating a space in which you can do it a little bit more sustainably and a little bit more frequently," the TV personality exclusively tells Morning Honey about the new tome, which releases on Tuesday, September 12.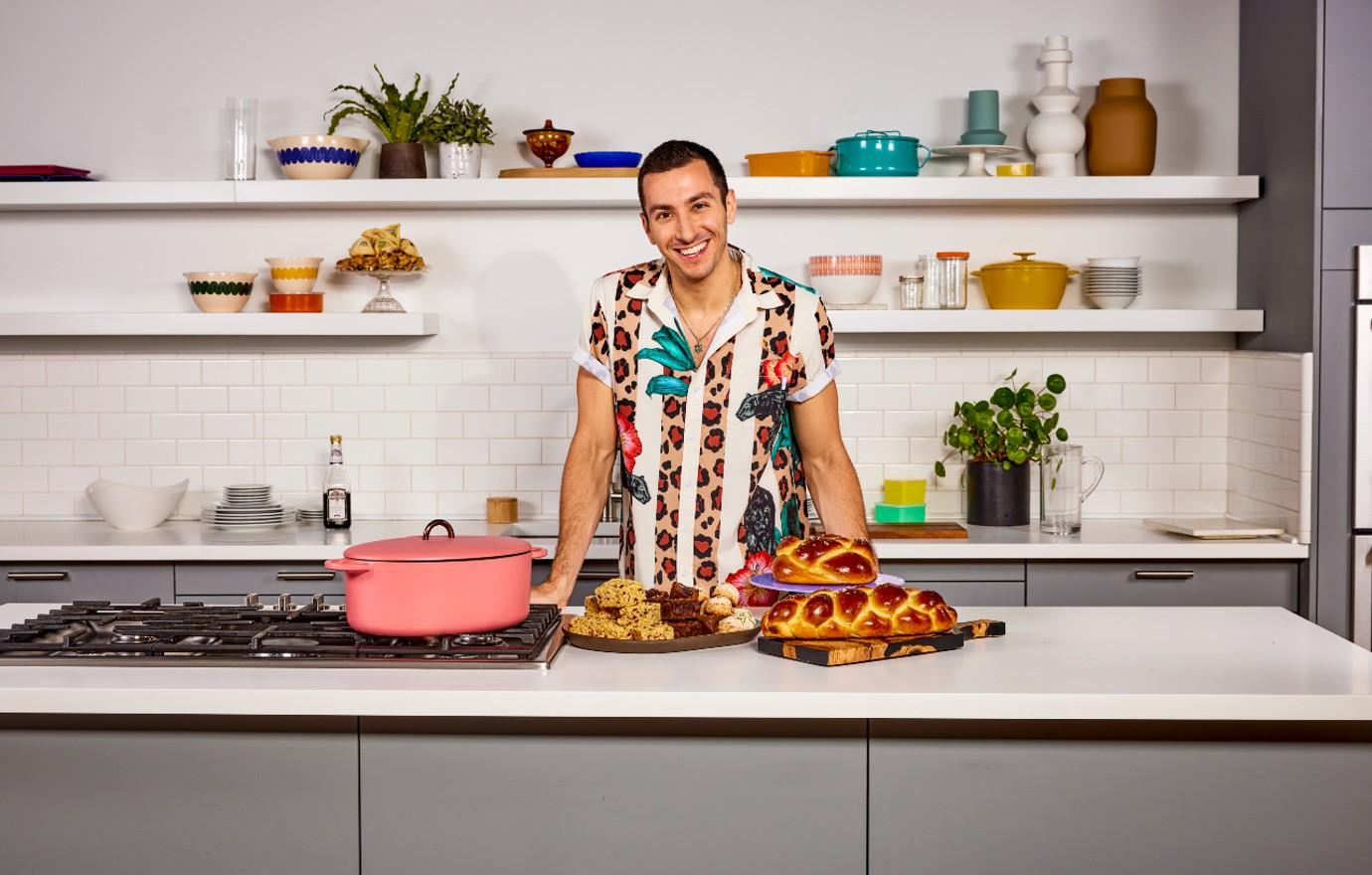 Article continues below advertisement
While researching, Cohen spent a lot of time going through his great-grandmother's old recipes. "A lot of it was finding ways to adapt and modernize them and reincorporate them into our routine because it's so incredible to have these books. Every recipe is so anecdotal of how I came up with the recipe or who gave it to me. For me, it was about what do I use in my own kitchen?" he notes. "Every recipe I do are things that I am making in my kitchen because if I am making it all the time, then there's a good chance you'll make it all the time."
This time around, there's a slew of mouthwatering noshes (a snack you eat between meals) — from Latke Tartines with sweet and savory options to an Everything Bagel Panzanella to Kugel Fries.
Additionally, Cohen included Tzimmes, a Jewish side dish which consists of carrots, sweet potato, prunes, cinnamon and more. "I was like, 'Let me turn this into a carrot cake. So, it's a carrot and sweet potato cake with chopped prunes and orange. I got a DM from someone saying, 'This is the best cake I've ever made in my life.' That's the vibe I want people to have. I want them to say, 'I didn't think I was capable of making this,'" he explains of others emulating him.
Article continues below advertisement
Ultimately, the editorial director of the FeedFeed loves the feedback he receives from his followers. "The most meaningful part is seeing how many families have taken my recipes and they've become part of their traditions for Jewish holidays or for Shabbat. Rosh Hashanah is coming up, and I know that people make my brisket and apple cake. I have an easier version of the upside down apple honey cake in my book, and that's going to be a hit. It takes no time, and people love a wow dessert. To see people create this sustainable relationship with cooking and baking is amazing," he shares.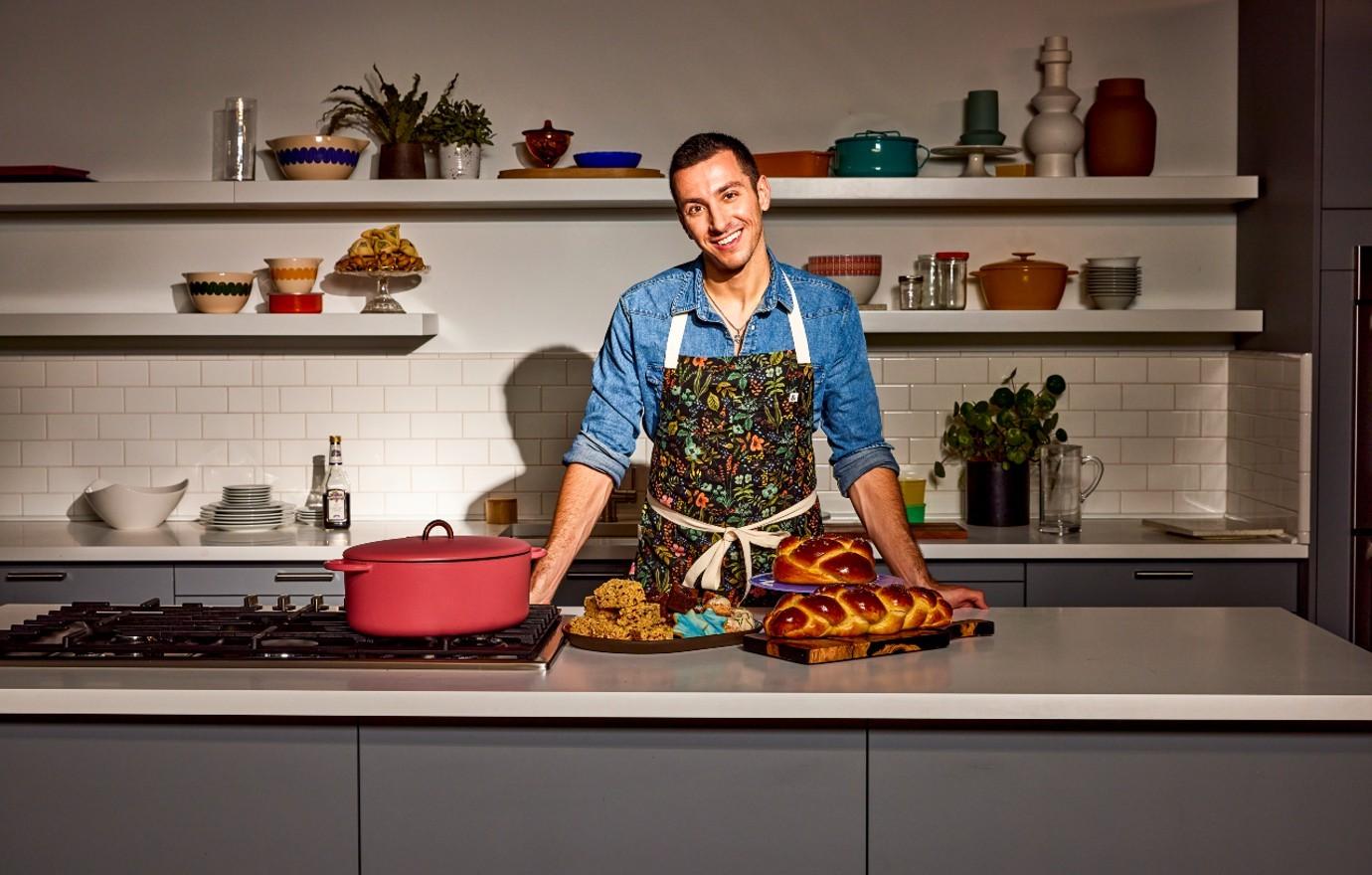 Article continues below advertisement
After the success of his first book, Cohen "immediately" knew he wanted to work on something else. "I said, 'I want to explore this idea of grandma hospitality every day cooking as an extension of the first book.' The rest is history! There's already a third one in the works, so I am constantly playing around with what it will be," he says.
When working on the second cookbook, Cohen had to start from scratch as he didn't have many tried and true recipes. "That required a bit of work, but I pride myself in my recipes," he notes.
From a young age, Cohen always knew he wanted to be a cook. "That was always the plan. I'm lucky I get to live out my dreams. After I left restaurants and culinary school, I quickly moved into media and running test kitchens for food magazines. That was right around when social media was starting. I built that up, and it's something I see as a tool. It's a medium for sharing ideas for connecting. I want to use it to inspire someone to cook for someone they love," he explains. "That's the power of social media. How do I get someone's attention to get them off the platform and into the kitchen?"
Article continues below advertisement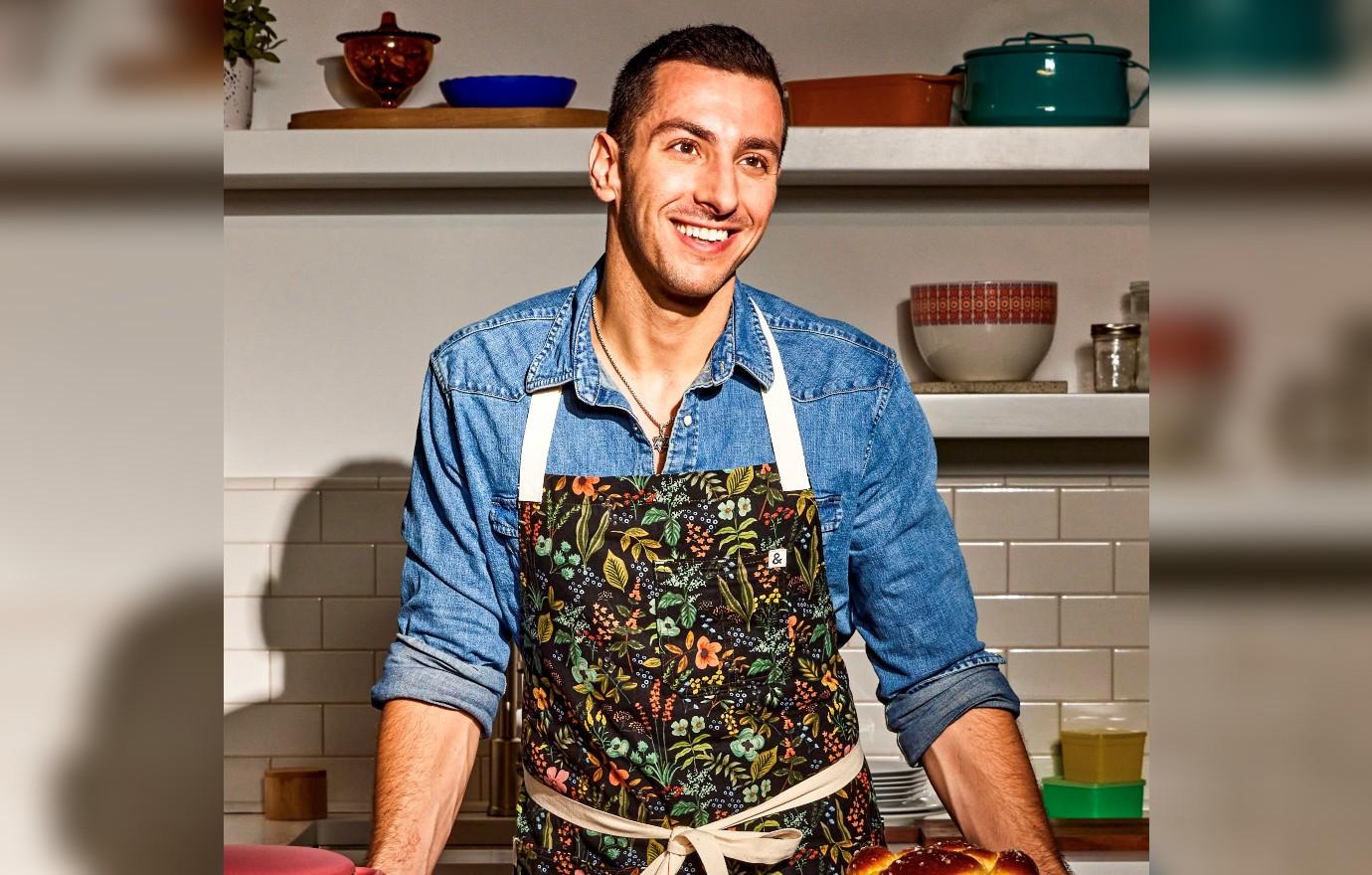 Additionally, celebrities, including Britney Spears, have praised Cohen's recipes. "I've hit crazy accolades that most people my age have never hit — and people always ask me about Britney complimenting me! It was iconic. I can't wait for the day I can hand feed her an avocado toast in Las Vegas. When celebrities become fans of yours, it's super special," he says. "I've also become friendly with Katie Couric. She was a fan and now I go to her apartment in the city to cook! It's amazing."
Article continues below advertisement
From the get-go, Cohen has always been confident and knew he was destined for greatness. "I knew I would get there somehow. If I had to go on a Bravo show or Survivor, I would have done it. I'm very lucky that the food speaks for itself. I want the recipes to live on in perpetuity," he says.
Though Cohen's accomplished so much, he still has more to complete. "I want to get into television eventually, but I am in no rush. Life is good. I am writing books, and when the right thing comes around, I will jump on it. I'm going to take whatever opportunity comes my way," he adds.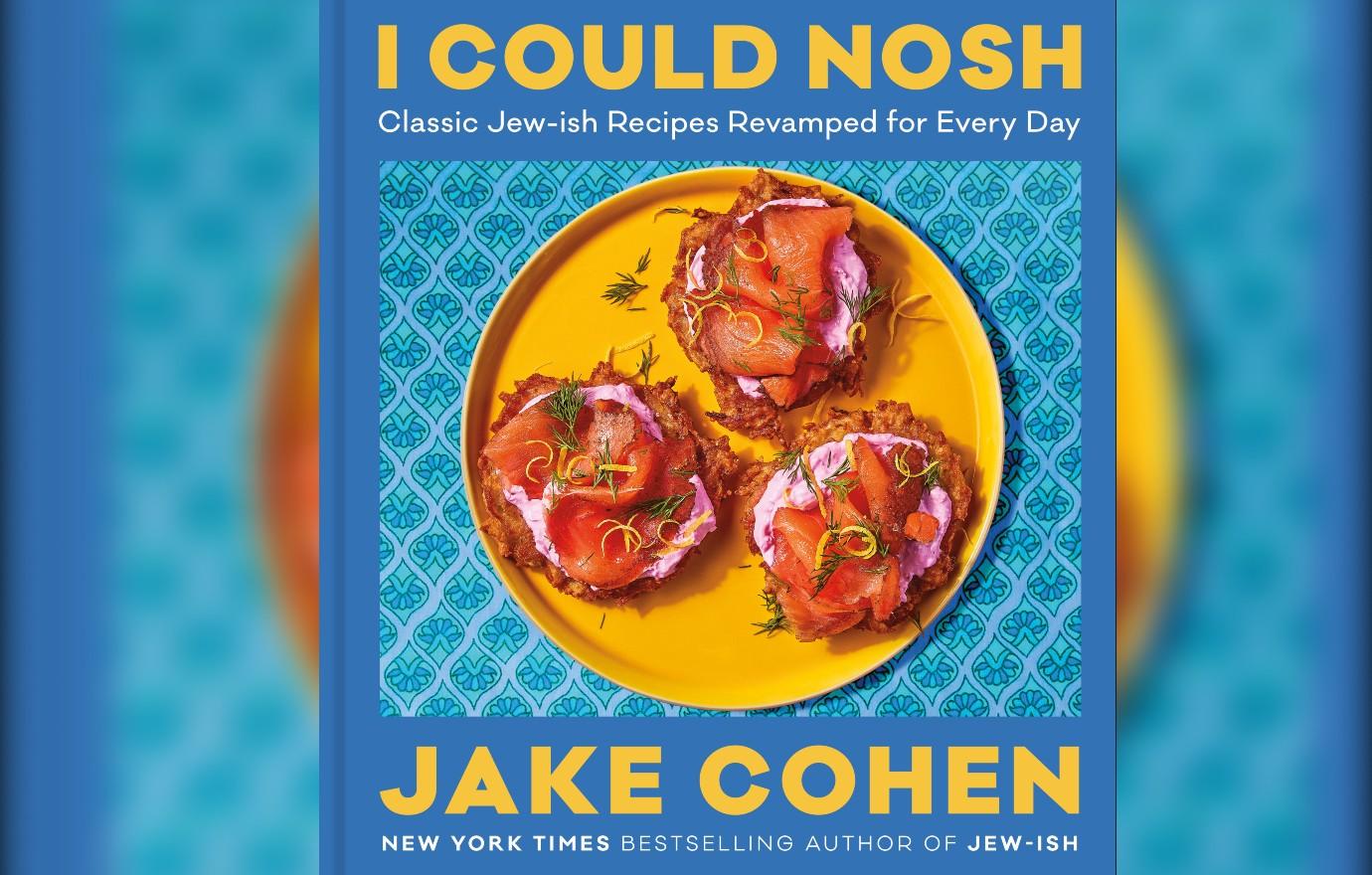 To order the book, click here.