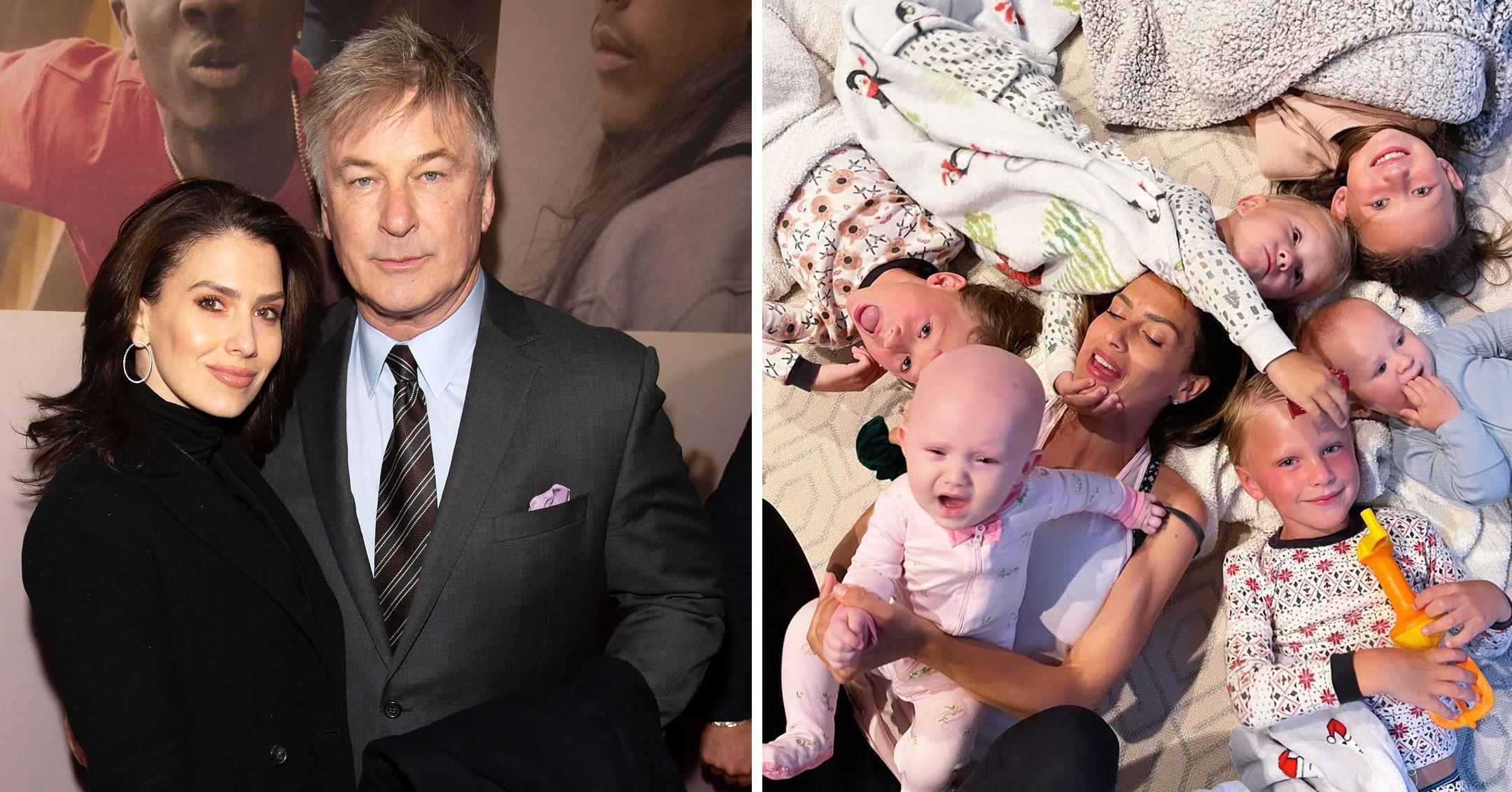 Hilaria Baldwin Admits It's 'Chaos' Trying To Get All Of Her & Alec's 6 Kids To Bed — See A Photo Of Her Struggle!
Talk about a full house!
While getting a toddler to go to sleep can be stressful, for parents-of-six Alec and Hilaria Baldwin, it's absolute mayhem.
Article continues below advertisement
The yoga guru posted an Instagram of herself alongside all of her kids — daughters Carmen, 7, and María, 5 months, as well as sons Rafael, 6, Leonardo, 4, Romeo, 3, and Eduardo, 10 months — captioning the photo, "My Baldwinito nighttime chaos 💕."
"We tried to take a pic and MariLu didn't want to lay down," she wrote on her Instagram Story, adding that Edu didn't want to either.
Her husband commented on the photo to insist, "It really is like this."
Article continues below advertisement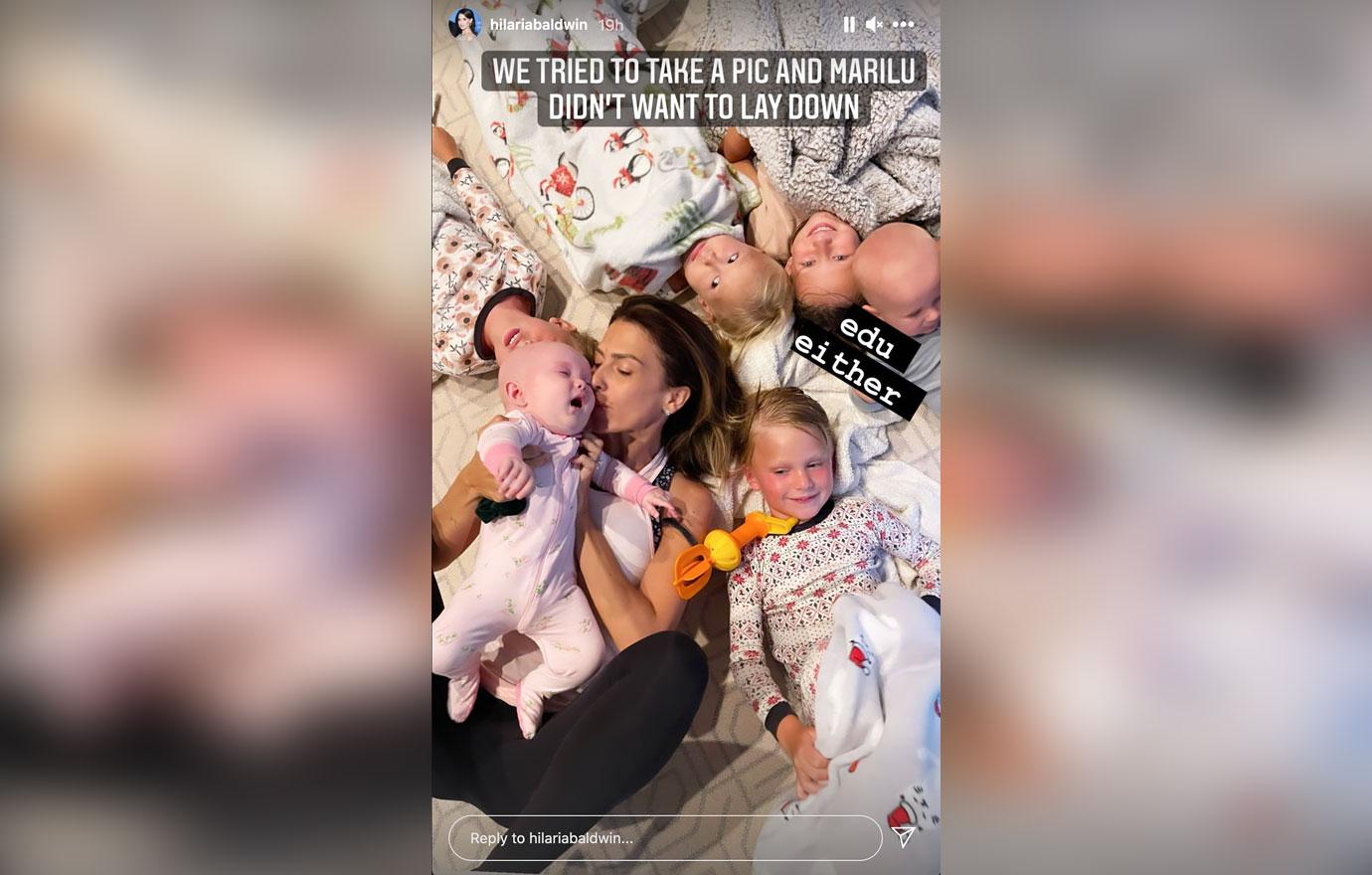 Despite the struggle, the couple managed to bring their entire brood to the June 22 premiere of the actor's movie Boss Baby 2: Family Business, where every single one of them dressed in a classic suit and tie.
"Some Bossy Baldwinitos..zoom in—each face is priceless 😎," she captioned an Instagram photo, where their four eldest kids held briefcases.
Article continues below advertisement
On Mother's Day, the Emmy winner called his other half "truly... the world's greatest Mom," and on this past Father's Day, the podcast host made a touching tribute to the Saturday Night Live star, who also shares 25-year-old daughter Ireland with ex-wife Kim Basinger.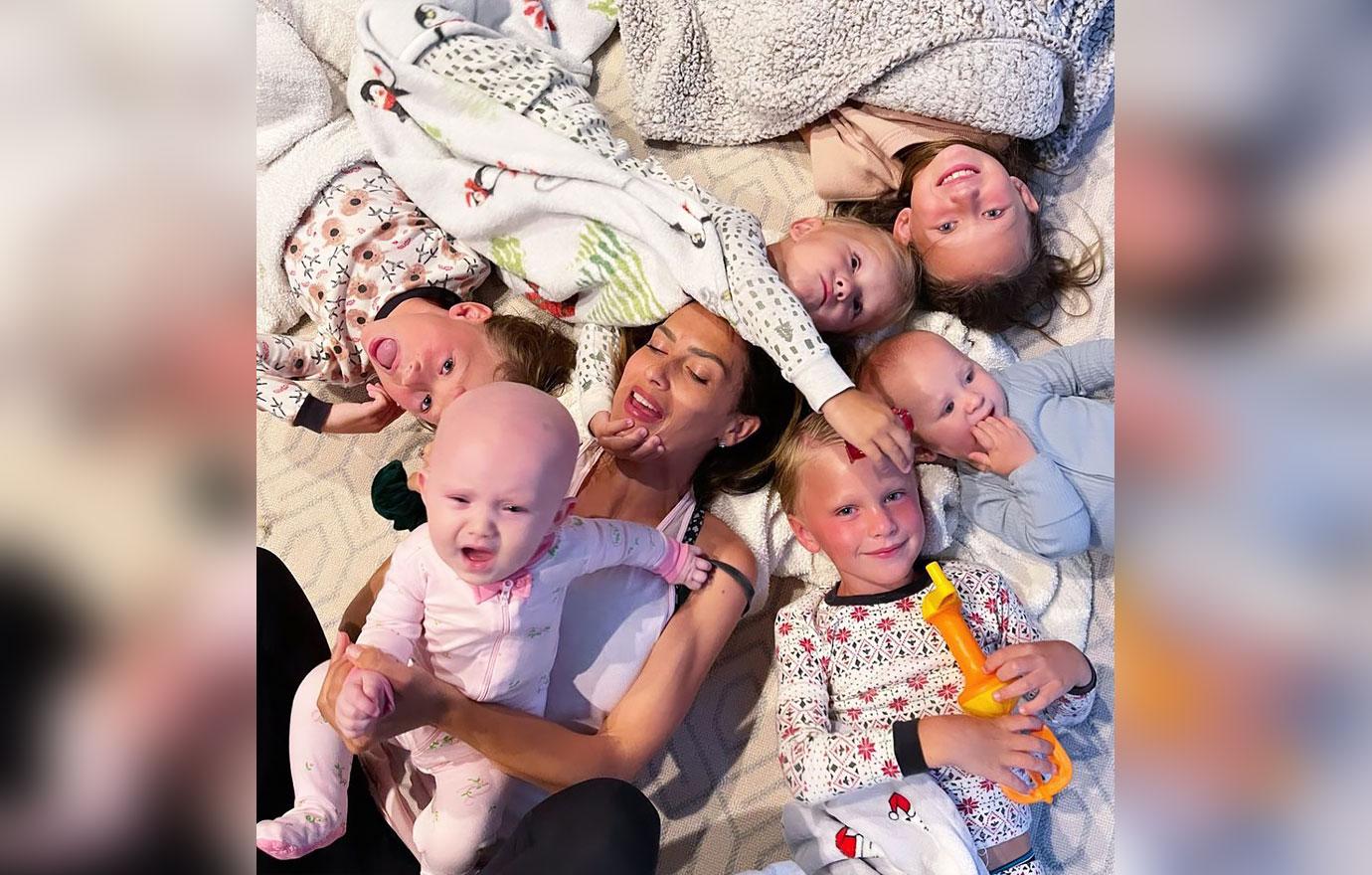 Article continues below advertisement
"Happy Father's Day to my tired partner in crime…you know what the kids look like because let's be honest: it's practically their page anyway," she captioned a selfie of the two of them. "So here is to the one that started the whole Baldwinito equipo with me-we are so lucky to have you through the good and the hard❤️."
The busy mom loves to share photos of her tots, and at the end of June, she teased fans that she may not be done having babies.
"I have more than enough on my plate with 6 kids, but it is moments like this where I'm like: What's one more?" she wrote, adding a laughing emoji. "Don't worry: I'm kidding."
While she gave birth to her first five kids, she welcomed her youngest, María, via surrogate just five months after Edu's arrival.