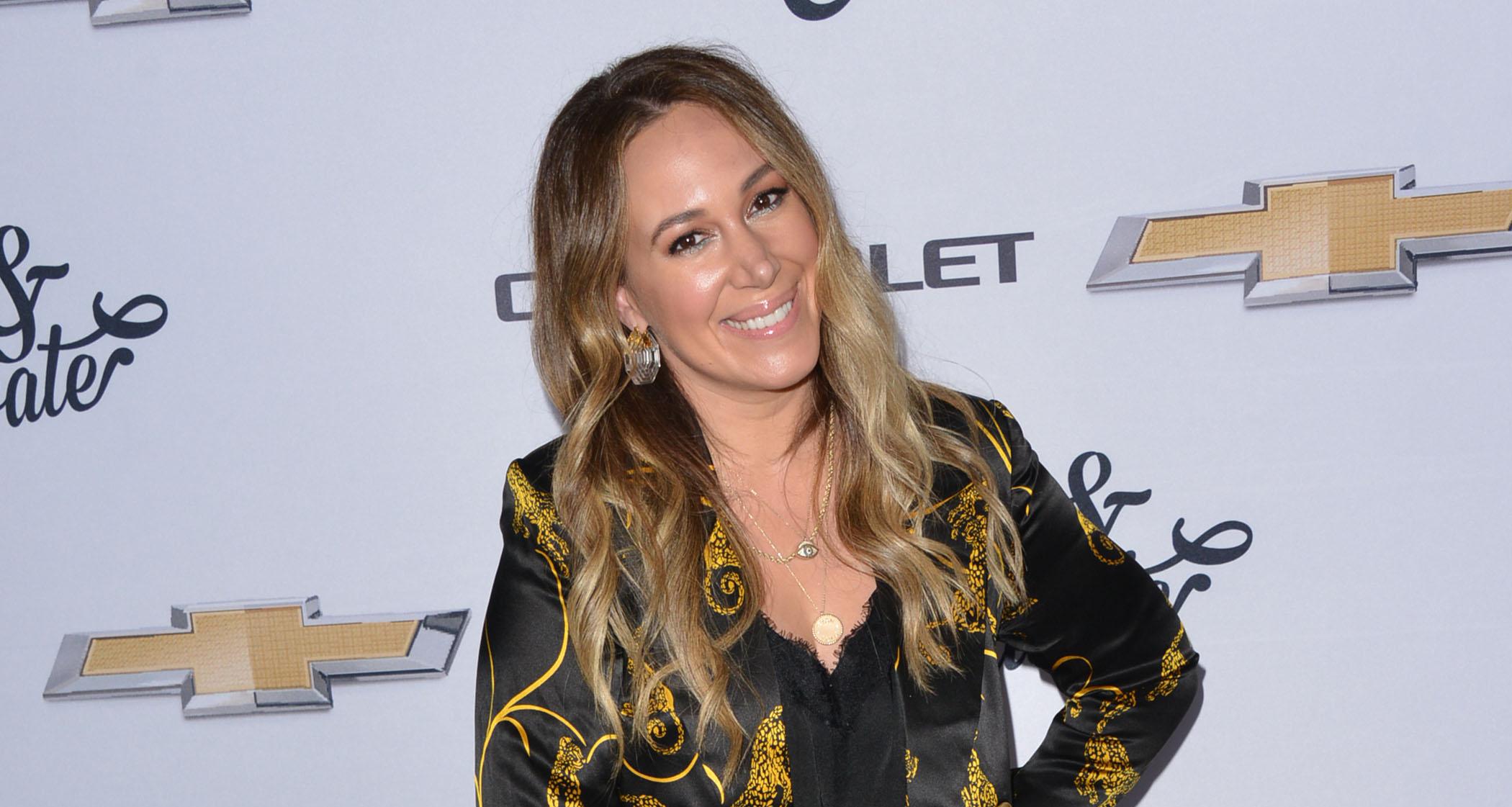 Exclusive: Haylie Duff Confesses She Is 'Still Trying To Figure' Out Motherhood: 'I Am Kind To Myself'
Though Haylie Duff may seem like she knows what she is doing when it comes to motherhood, that is not always the case. In fact, the actress — who shares daughters Ryan, 6, and Lulu, 3, with Matt Rosenberg — messes up, just like the rest of us!
Article continues below advertisement
"I am still trying to figure it out. I fly by the seat of my pants most days, trying to make sure that I am there for much of my kids' activities and things like that," the 36-year-old exclusively tells Morning Honey while talking about her new partnership with fairlife 2% Chocolate Ultra-Filtered Milk, which creates easy and delicious one-ingredient hot chocolate. "I try to outsource – I try to have a lot of help."
She continues, "My kids are always going to come before work stuff. If I ever have the choice between going and doing something that is a volunteer thing for my kids' school or something, my work stuff is just always going to be pushed back because of it and that is probably not always the smartest thing, but I have that mom guilt that I think most moms have."
Article continues below advertisement
Earlier this year, the Texas native — who just moved back to her home state with her family — missed a special moment in her daughter's life when she got the time wrong and wasn't able to see her win an eagle award at school.
Article continues below advertisement
"Everything was crazy around our house, and I logged on an hour late," she recalls. "I missed the whole thing, and I swear she doesn't let me forget it. So, you try your best but stuff happens sometimes and what can you do. I try to just be kind to myself and be like, 'Well, I did this really stellar so maybe if I just mess up one thing…'"
Despite some slip-ups, Duff enjoys watching her girls grow up right before her eyes.
Article continues below advertisement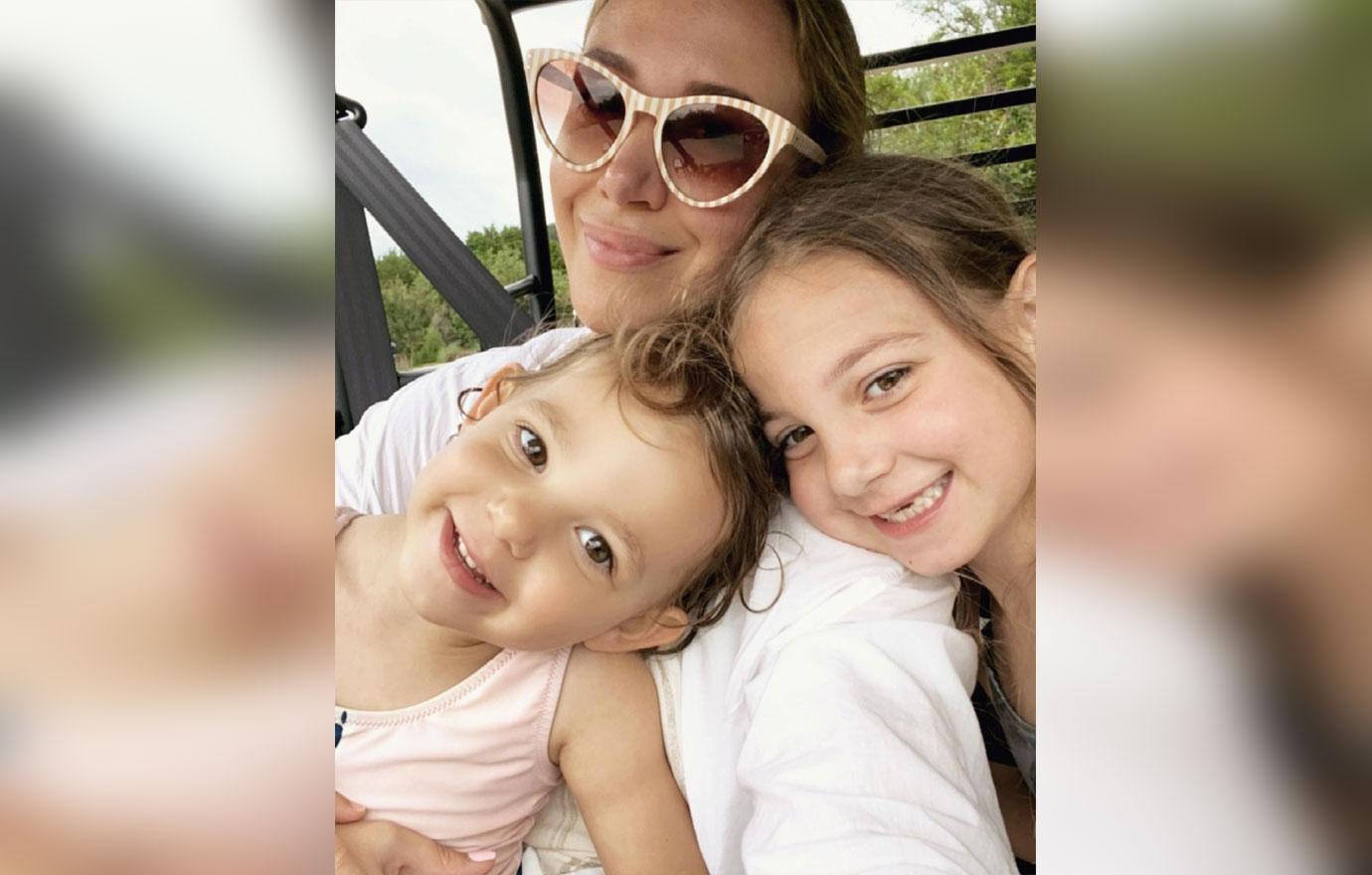 "I think my favorite part about motherhood is watching them experience things for the first time or something that they love – watching them feel like happiness and excitement and discovery, all of those things to me make the hard stuff kind of dissipate," she shares. "I took Ryan to see The Nutcracker for the first time, and her world was made. She has been dancing ballet all over the house since yesterday. She was just completely enthralled in it and I remember my mom and my godmother taking me to see The Nutcracker when I was little, so those kinds of moments for me are just the absolute best – getting to see that excitement in their face."
Article continues below advertisement
The girls have some sort of inkling that Duff doesn't have a normal career, but she doesn't intend to show "them stuff that I am in."
However, during the pandemic, they were watching an animated movie when they heard the cooking guru's voice.
"Ryan looked at me and was like, 'Mom, are you the Queen Bee? I was like, 'Honestly, I forgot that I was in that movie but yes, that is me.' She was like, 'What?!' Someone come and help me the day I put my kids on the couch to watch a movie I am in – that is weird."
Article continues below advertisement
But Duff, who hasn't acted in quite some time, was able to brush up on her acting chops, as she starred in Blended Christmas, which debuts on Lifetime on December 12.
"It was so great to go back to work. It was coming out of being locked at home during the pandemic, and I can find happiness really in a lot of different things — I can find happiness being a mom at home and just focusing on my kids, I can find happiness going to work, so for me, I didn't realize how much I was missing being on set because I really made a conscious effort to be home with Lulu, thinking that she is my last baby and I worked so much when Ryan was really little," she explains.
"I don't think I realized how much I was missing the other part of me, which was a performer and a person that loves to get up and go to work, and it certainly fulfilled something that I didn't realize that I was missing," she adds. "It was just an all around wonderful experience to get to go back to work."
Article continues below advertisement
But the Material Girls lead is looking forward to some downtime with her brood during the holiday season — and they'll be able to sip on fairlife's milk!
"My kids love hot chocolate during the holidays, and I had no idea that you could just microwave hot chocolate and it was magically done, and so that was a game-changer for me and my kids," she explains. "It's such a great product. It's creamy and rich, and it's the best chocolate milk — and it makes great hot chocolate."