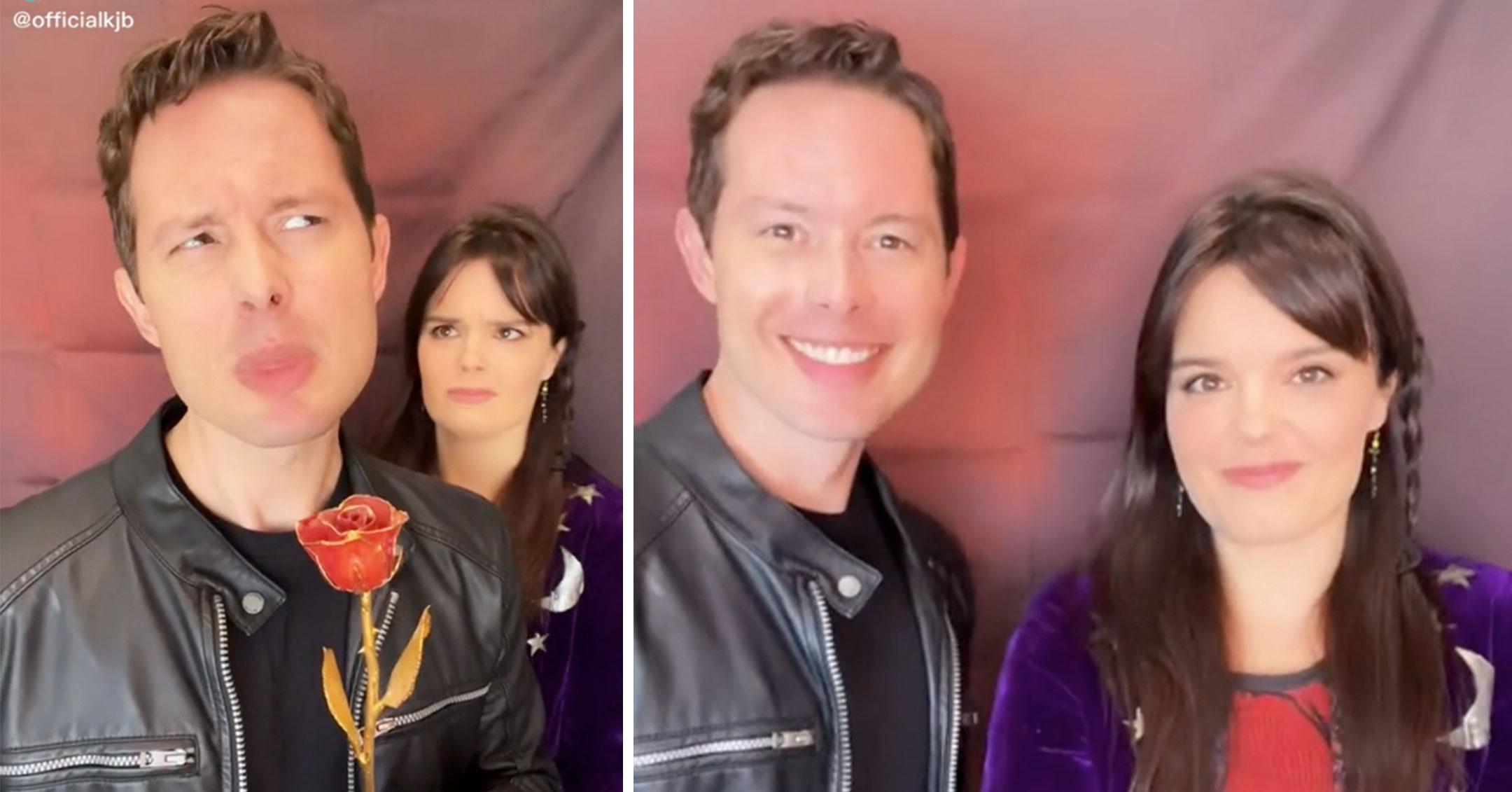 Making Magic! 'Halloweentown 2' Costars Turned Lovers Pay Tribute To The Flick On TikTok
It wouldn't be spooky season without a viewing of the Disney Channel flick Halloweentown or one of its sequels, but this year, costars Kimberly J. Brown and Daniel Kountz — who are now dating in real life — gave fans a real treat by reprising their roles for a fun TikTok video!
Article continues below advertisement
Brown's first video shows her getting into the character of Marnie, donning the very same velvety purple robe she wears in the movie. Underneath, she wears a similar red top, and she even had her brown tresses done in the same style.
She's then joined by Kountz, who just like his evil character Kal, is rocking a black tee and a leather jacket. The scene then flashes back to a photo they took in 2001' and honestly, they look exactly the same!
Article continues below advertisement
"20 years later….#halloweentown2 #imjustakid #marnieandkal #flashback," the actress captioned the video, to which fans were delighted to view.
"You forgot to age," quipped one fan, while another declared, "GIVE US ANOTHER HALLOWEEN TOWN [sic]," to which Brown happily replied, "I'm down if Disney is!"
Article continues below advertisement
One day later, the dynamic duo posted another TikTok dressed in the same costumes, though this time, Kountz held a rose in his hand while a voiceover asked, "Is it me? Am I the drama? Am I the villain? I don't think I'm the villain."
Article continues below advertisement
The costars' romance came as a shock to fans, but they admitted that it was a surprise to themselves as well.
"In real life, we had no romantic feelings for each other at all while we were working together. And then [we] didn't see or talk to each other for at least a good 10 years or so," she recalled on Instagram. "Then reconnected a few years ago to film some comedy sketches for my YouTube channel and ... unexpectedly fell in love! It's funny how life surprises you, sometimes, isn't it?" Sure is!